Social media has evolved from forum websites that discussed niche topics within a tight-knit community to mass sharing platforms for almost everyone all over the world. With the mass production of smartphones from the late 2009s, social media apps have been sprouting, providing content to every and anyone using the apps.
However, there are pros and cons to using social media apps, with the cons outweighing the pros – there is a worrying rise in cyberbullying, the Fear of Missing Out (FOMO), self-image issues, and more. If you aren't sure about your social media addiction level, you can take the Bergen Social Media Addiction Scale for a self checkup to have better control of your social media usage.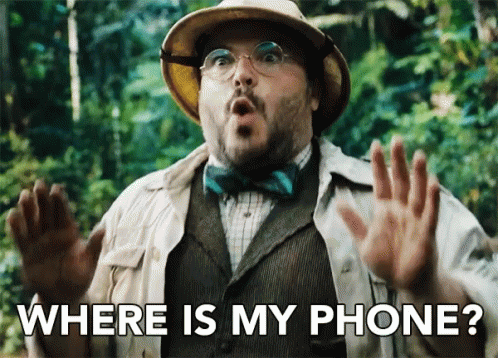 According to experts, social media addiction can be attributed in great part to the dopamine-inducing social surroundings provided by social networking sites. To keep users utilizing their goods as much as possible, social media sites like Facebook, Snapchat and Instagram induce the same brain circuitry that gambling and recreational drugs do. The continual influx of retweets, likes, and shares from these sites has been shown to create the same chemical reaction in the brain's reward center as drugs like cocaine. Social media interaction has been described by neuroscientists as a syringe of dopamine being shot directly into the system.
Here are some ways to help you get your life in control over social media addiction:
Set a Usage Limit 
Having a usage limit is easier said than done, as we might exceed the limit set. The 'screen time' settings on the iPhone allows you to set a hard and fast limit, and while you can work around it, it will make you reconsider whether you want to be on Twitter.
Choose a time restriction based on the intensity of your social media addiction — say, an hour per day, or seven hours per week — and start your timer anytime you check your accounts. When you've reached your limit, stay strong and resist the urge to add more time. This will put your willpower to the test, but it will be well worth it in the end.
Turn Off Notifications
Having a 'Do Not Disturb' function on your phone would also be a 'do it at your own pace' way of controlling your social media usage that would lead to addiction. When you prohibit notifications from interrupting your daily routine, you may find it simpler to focus on your daily duties and avoid being easily distracted. Social media notifications serve as a frequent reminder that something is going on in the online world, and you might just feel like you're being excluded. So, if you're experiencing FOMO, switch off your notifications.
Delete Apps/ Uninstall Those Infrequently Used
A much more straightforward way to cut social media out of your life would be deleting or uninstalling apps that you don't use. Have you checked the ____ app in a while? If not, remove it from your phone. It will eliminate the desire to scroll idly, as well as notifications. You can always verify it on your laptop if you need to. You should probably uninstall the ones you do use as well.
Have a Hobby Outside of Social Media 
A more effective way to control social media addiction is through indulging in things that provided you joy before you started doomscrolling and impatiently refreshing for new notifications. You could also start a new interest to fill your leisure time. You may acquire a new skill or do something you've always wanted to do but couldn't do because you didn't have the time. When you stop aimlessly going through your newsfeed, you'll probably be surprised at how much free time you have.
Have a Digital Detox 
Give yourself a digital detox once a year. Give your mind a break from all the information and content absorption. Detaching from your electronics can be beneficial to your mental health, but a digital detox does not have to entail completely cutting yourself off from your phone and other technological connections. Setting boundaries and ensuring that you are using your gadgets in a way that benefits, rather than harms, your emotional and physical health is frequently the most important part of the process.
Having social media is a good thing as it connects people, but remember to enjoy it at a moderate pace, as your own mental health matters the most. If you think you are getting addicted to social media, there's always a good and effective way to cut it out of your life.