From students to someone with a profession that does not allow you to have your nails done – this is to you who seeks a nail design that is super natural, yet chic when seen up-close.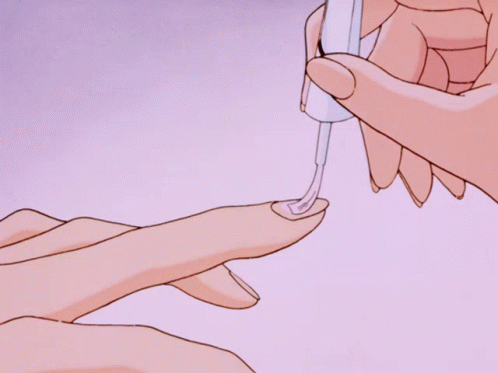 A clear gel mani is just a regular gel mani, but with clear gel UV polish. That's all there is to it. You can get it done in a salon, or you can do it yourself at home with a UV light, a layer of clear UV base coat and one or two layers of clear UV topcoat. Doing this at home, yourself, is recommended because this method does require a little maintenance, which can mean a lot of trips to the salon. But if going to the salon is what you're into, then by all means…
Why have boring nails when you can try clear gel nails that honestly require zero effort?
If you prefer polish, you can rest assured knowing that a clear base will help your manicure go the extra mile. And the possibilities are endless (and just as practical) with nail stickers, gel, dip powder and acrylics, too.
The term "clear nail polish" usually doesn't evoke very much excitement – until now. Thanks to the clear nail designs we've been seeing all over Instagram lately, we're discovering how majorly versatile and exciting clear polish can actually be. Between bejeweled creations and negative-space nail art, a clear polish is the perfect blank slate for both crazy-imaginative designs and super-subtle ones – and that's the beauty of it.
Below, find our 10 favourite, ultra-imaginative clear nail designs we'll be recreating nonstop from here on out.
Blue cow print French tip
3D chrome nails
Eye nail decals 
Green swirl nails
Multi
p

a

t

t

e

r

n

nails
Minimalist nails
Red French nails 
Colourful
negative
space
nails 
Crystal nails
One line nail art
To get your nails professionally done if you don't trust yourself enough for a DIY session at home, check out:
Nail It Like A Bad B****! 4 Top Spots To Get Your Nails DONE