We have seen all sorts of makeup hacks emerge from TikTok, and it's safe to say that some of them are quite bizarre. This recent beauty blender hack will literally freeze you into a state of shock. Why you ask? Because the hack literally involves you putting your damp beauty blender in a freezer!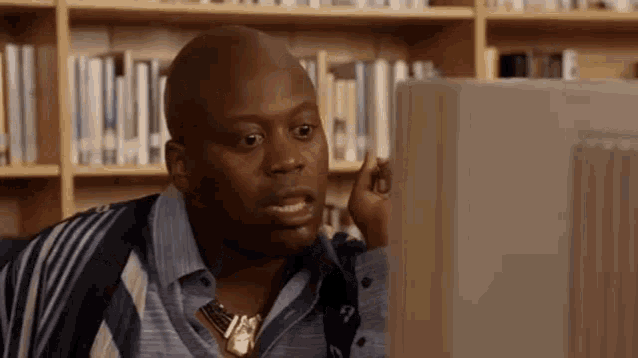 Yes, I know! The hack of freezing your beauty blender will "supposedly" make your foundation and concealer apply more smoothly, resulting in a skin-like finish. If you're still confused as to what I'm rambling on about, take a look at this TikTok video by Ghazal that started it all:
It's too good to be true, right? To have a completely flawless and smooth finish just from freezing your beauty blender in the freezer for an hour – utter insanity – but I just had to try it! However, before I give you my verdict, let's watch what other makeup lovers experienced with this new hack.
The Verdict!
After putting my damp beauty blender in the freezer, it did get hard like a rock. I did have to put mine in a plastic container, however, because it's just gross when you stick your beauty blender in a freezer filled with raw chicken and meat.
The frozen beauty blender did feel very refreshing on my skin – which is obvious, because it's cold. I only used concealer under my eyes and as I started to blend it, it was actually very smooth and de-puffed my eyes. The concealer under my eyes looked even and didn't cling to any dry patches, so I was very impressed.
I went above and beyond as well, and used my Fenty Beauty's cream blush to see how it would apply. Lo an behold, it actually blended out pretty well and gave my cheeks a beautiful flush.
Would I Ever Do It Again?
While I did a see a difference with using a frozen beauty blender, the answer to that is… NO. For one, it's unhygienic and two, it's a hassle and I have no time to stick anything in a freezer and wait for an hour.
I personally think the freezing method is just to plump up your skin and adds nothing to the application method of your foundation or concealer. Hence, if you wish to try this hack, you might as well just use a spoon and freeze it for a few minutes to de-puff your face – instead of using your beauty blender, because it's just naaaaasty.
More TikTok makeup hacks? Read these:
This Tiktok Hack Prevents Under Eye Concealer Creasing, And It Actually Works!
You CAN Hack It! TikToker Popularizes THIS Hack For Budge-proof, Creaseless Base!