It's that time of the year again when we look back at some of the most amazing trends that popped up in the last year – specifically, makeup trends! This year's makeup trends became extremely popular all thanks to TikTok – and let's be honest here, it's THE best app to keep us occupied during the pandemic.
So, let's round up some of Lipstiq's best makeup trends – that we saw – all throughout 2021!
Soap Brows
Embracing the natural assets on our face is the main movement since the beginning of the pandemic. So, feathery brows were the go-to eyebrow trick that makeup lovers have been including in their routine. Gone are the days when brow pomades would make our eyebrows super thick. Hence, the best product to enhance the features on our brows is eyebrow wax.
Bold Eyeshadow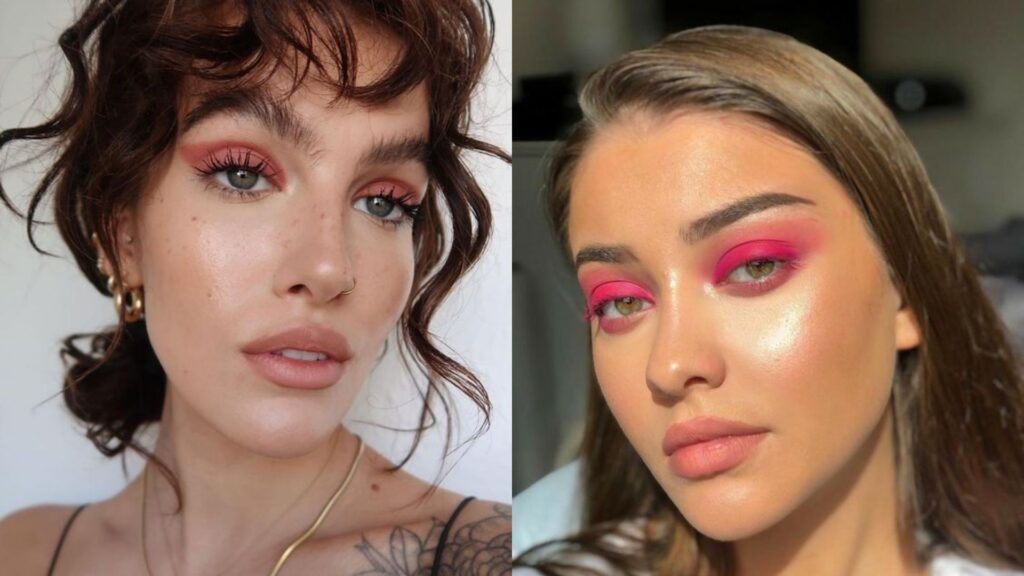 With having our mask on basically 24/7, we can't really do much with makeup – except for the eyes! The eyes are the windows to our soul, so let's pump it up with some bold eyeshadow. A single eyeshadow is enough to express your makeup skills and creativity. To know more on how to branch out your makeup game using one eyeshadow colour, click on the article below:
Coloured Lashes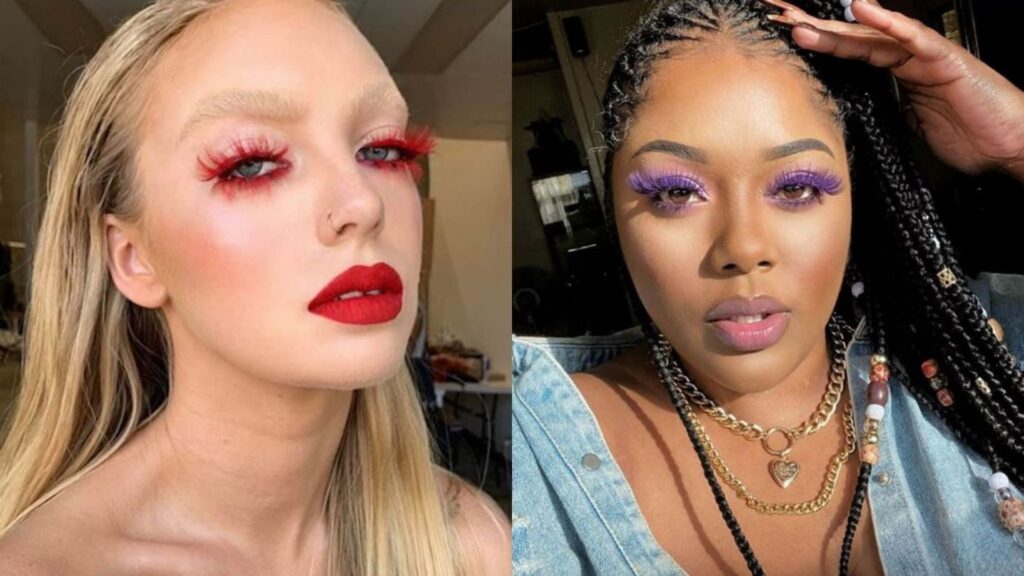 Why go for your boring natural coloured lashes, when you can colour them will all sorts of shades! The makeup realm has gradually accepted the idea of coloured lashes and it's the best option for when you're too lazy to do your makeup, but still want to add a pop of colour to your look. If you wish to join in the trend and want to explore more, click on the article below:
E-Girls
An ultimate favourite of mine for when I feel like wanting to play with makeup. The E-Girl makeup trend was the most popular of them all on TikTok and makeup lovers continuously raved about it. A look that is usually paired with a big winged eyeliner, super flushed out cheeks and big pouty lips. The makeup look comes with it's own ensemble, and if you wish to dub yourself an E-Girl, click on the article below:
Dark Under-eye
When this trend first came out, it was super controversial and had people discussing adding features that were considered to be an insecurity to some. The dark under-eye trend essentially reddens the under-eye to make you appear more like you came from a Tim Burton movie. Much like the freckled trend that emerged last year, it stirred a heated debate about whether we should make people's insecurities a makeup trend.
To that we say: Makeup is a medium for people to freely express their creativity and style however they choose – but, we'll let ya'll be the jugde of it.
Sharp Inner Corner Eyliner
Another one of my absolute fave eyeliner tricks to use. This trend has makeup lovers scrambling to get their eyeliner and mirror ready to get that sharp inner corner eyeliner look. The trick for this liner is to elongate the eyes by having them look more feline. I love this eyeliner look and it's purrr-fect if you put together this liner with a pair of winged-out lashes.
Triangle Eyeliner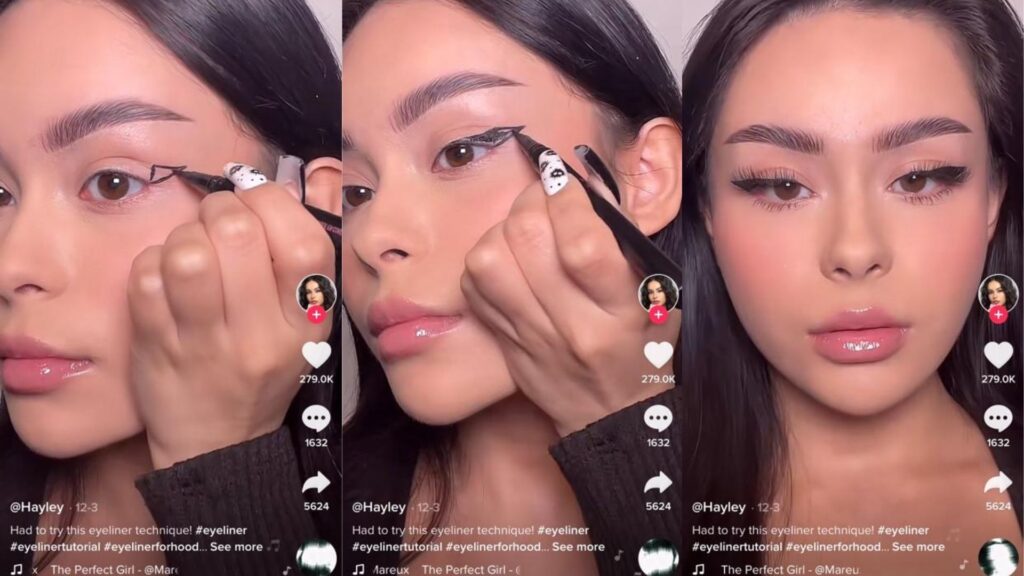 This trend is still in its infancy, but we have to include it as our best because if you have a tough time doing your eyeliner – then this hack is the way to go! Literally the easiest way for you to draw your liner is to make a triangle, then connect the tips to your lashes. Afterwards, you colour the empty space and you're done! Super doable and will totally up your eyeliner game instantly.
Bratz Lips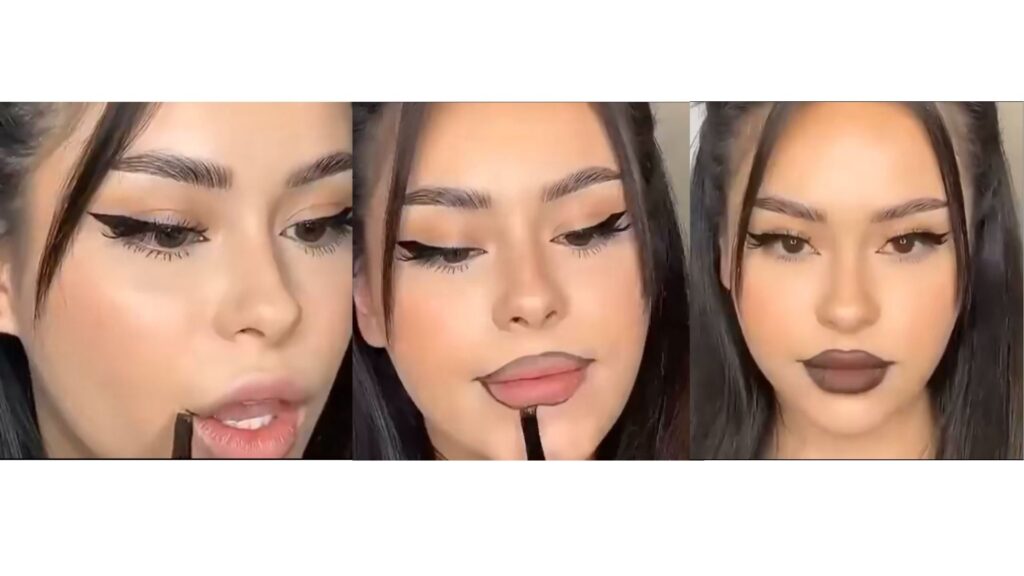 If you had a Bratz doll in your life – then you're a baddie, period. Bratz dolls were iconic during our childhoods and now on TikTok, and everyone who is anyone is trying to achieve the Bratz doll look. Bratz dolls are known for their plump lips – and to get the same effect is to overline your lips (duh!) and to extend just a smidgen on the outer corners of your lips. To get that luscious lip result is to pair a darker lip liner with a lighter lipstick and you'll immediately become a Bratz doll!
Fresh Face
Since the pandemic began, there's been a halt on caking so much makeup product on our faces and embracing our true natural skin. Having our faces covered with face mask can lead to maskne – and that means a stellar skincare routine is our main goal. So fresh and dewy skin is the ultimate trend of the year.
Puff Blush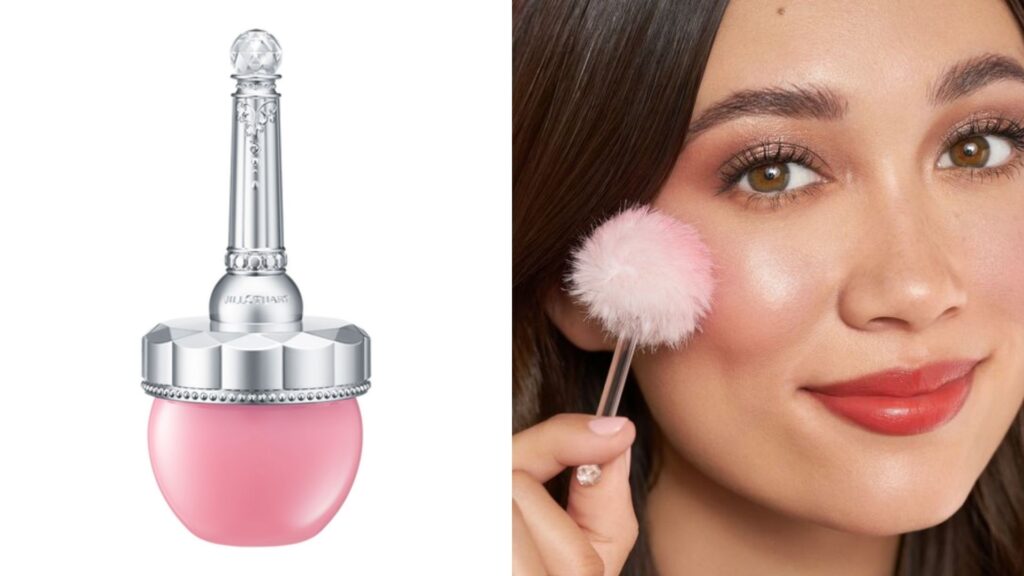 This one is more of a makeup product trend than a makeup look trend. This product literally can be seen everywhere on TikTok and it's utterly adorable too! Jill Stuart's Loose Blush comes with a puffball applicator that will make your blush application seem more natural, as if you're blushing from within. It comes in super cute packaging – and who doesn't want a little fluffy ball kiss their cheeks? Jill Stuart's Loose Blush is currently on sale with a 40% discount on Sephora!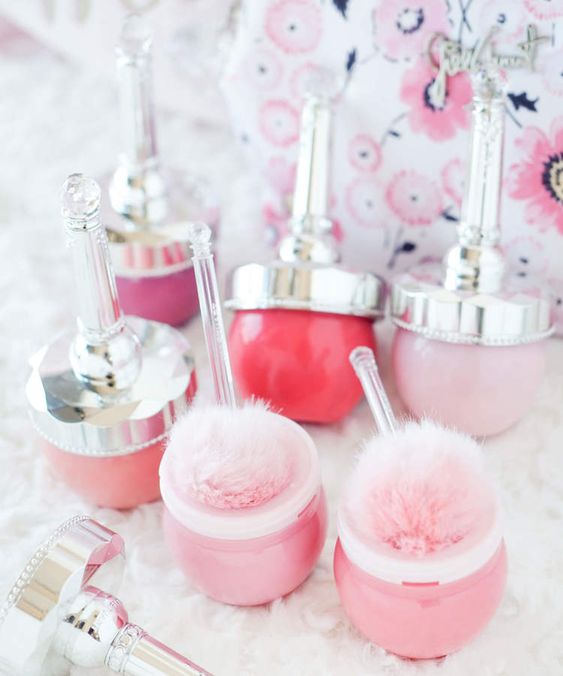 Buy HERE!
More of Lipstiq's best of 2021? Read these: 
BEST OF 2021: Quirky TikTok Food Trends That Were Yummm-MAZING!