One can discover so many things when deep diving into the makeup world. From hacks to hidden gems, it's a never-ending realm that everyone, regardless of age, skin tone and gender can join.
When it comes to lashes, however, there's not much that you can do with them. Sure, you have mascaras and false lashes to add the volume that you would need, but that's about it, since nobody explored anything else… not until recently, anyway.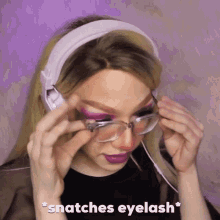 We all know that lashes come in browns, blacks and blondes, because of, you know… it's our natural hair color. But what about reds, whites, pinks and blues? Odd, right? – but they totally work! Coloured lashes have been gradually making their appearance in the makeup world, especially in the Western – but for some, they're a lot to take in.
But, when you think about it… colouring your hair isn't that big of a deal, so why not lashes? I mean, it's a totally great way for you to up your makeup game and look chic AF! Who says an avant-garde look doesn't belong in the streets?
If you simply have no clue what I'm babbling on about, but the topic has piqued your interest, here are 3 coloured lashes inspo that you should totally try!
Liner & Lash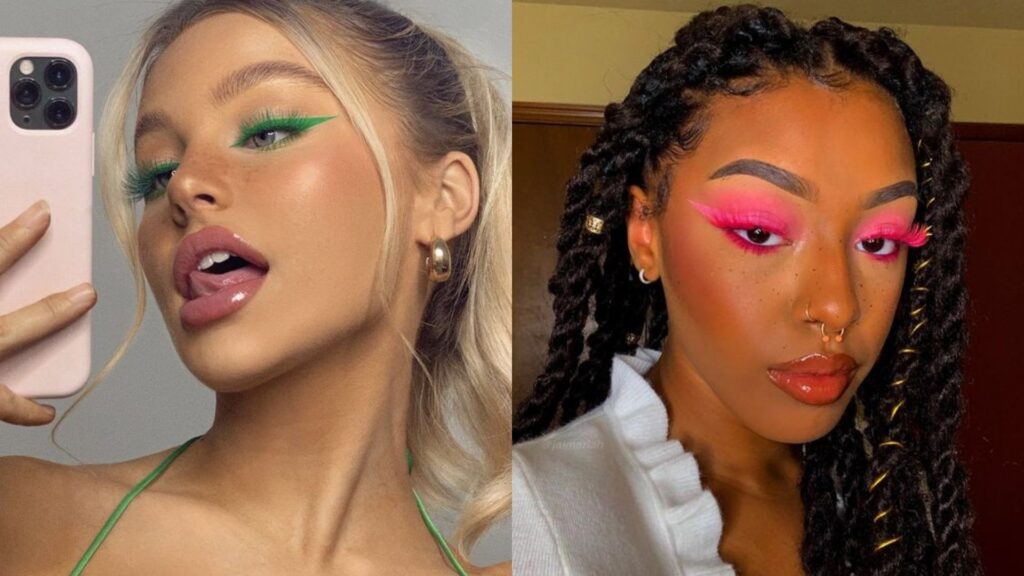 Pair your coloured wing liner with your lashes to get a seamless eye look that will for sure catch someone's attention. The liner will complement the lashes beautifully if you opt for the same shade to give your look more of a POP!
Go Monochrome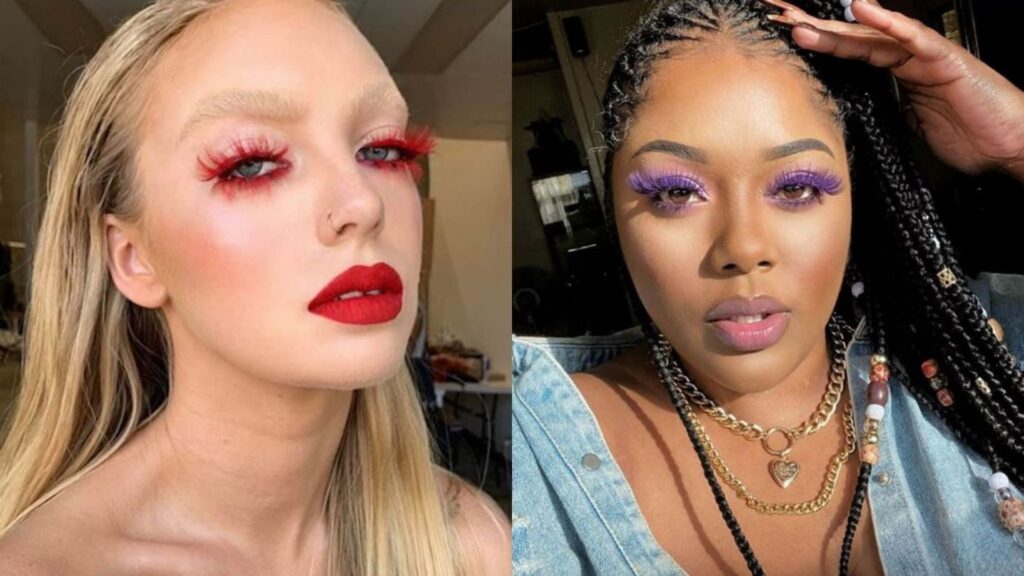 Once you feel like you can go extra bold with the coloured lashes, go for a monochrome look, from eyes to lips, to make your makeup look stunningly pulled together. From eyeshadow to lashes to lips, going monochrome will never go wrong.
Dual-Colored Lashes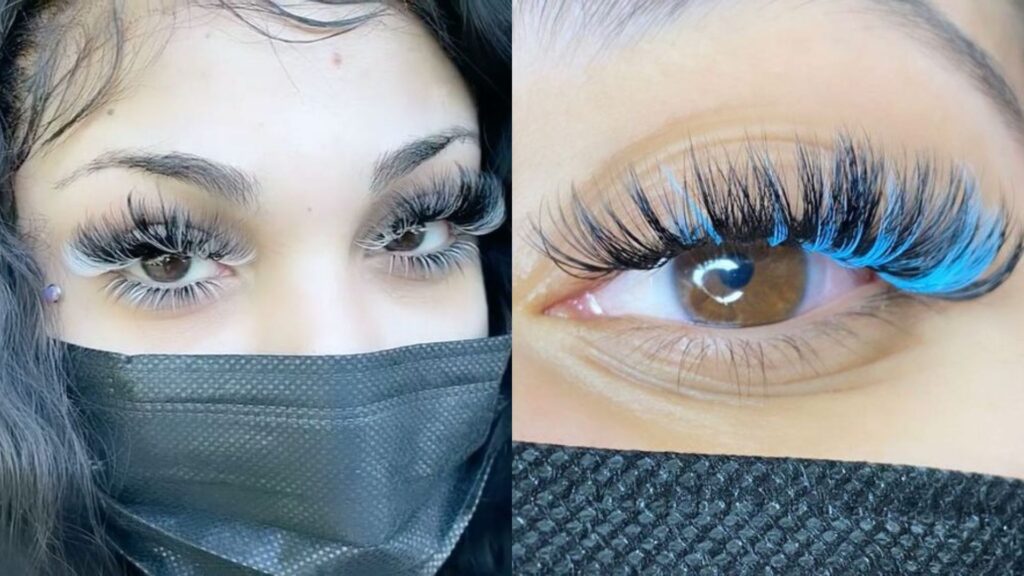 These two-toned lashes are only available in the West at the moment. But once they arrive on our shores, try on these two varying shades of lashes for a bold and daring look. You won't even need an eyeshadow or liners anymore, as the colors provide the necessary oomph to your eye look.
If you suddenly have the urge to try the coloured lashes trend, here are four easy steps to colour your lashes at home:
Get a pair of false lashes of your choice and a lighter concealer.
Coat the entire hair of your lashes with the concealer and leave them to the side to dry.
Gently pat your coloured eyeshadow or liquid lipstick on the lashes and set them aside.
Once they're dry, you can rock the new pair of your one-of-a-kind lashes.
More on makeup trends and tricks? Read here:
Lip Tips: Jessi's Two Easy Steps To Getting Fuller-Looking Lips
Plump It Up! Get The Perfect Pouted Lips With Mario's Lip Lift Trick