2021 has been a fruitful year for the fashion world, which was constantly rejuvenated with clothing trends and new releases of collections. From flashy luxury brands to local small businesses, scroll through Lipstiq's top 10 fashion items of 2021!
1. Face Masks
Although everything went to sh*t with the global pandemic shutting down the region and all of the world, something innovative did come out of it. With the mandatory policy to wear face masks while going out, local and small business too the advantage to exercise their creativity by producing handmade face masks of their own designs.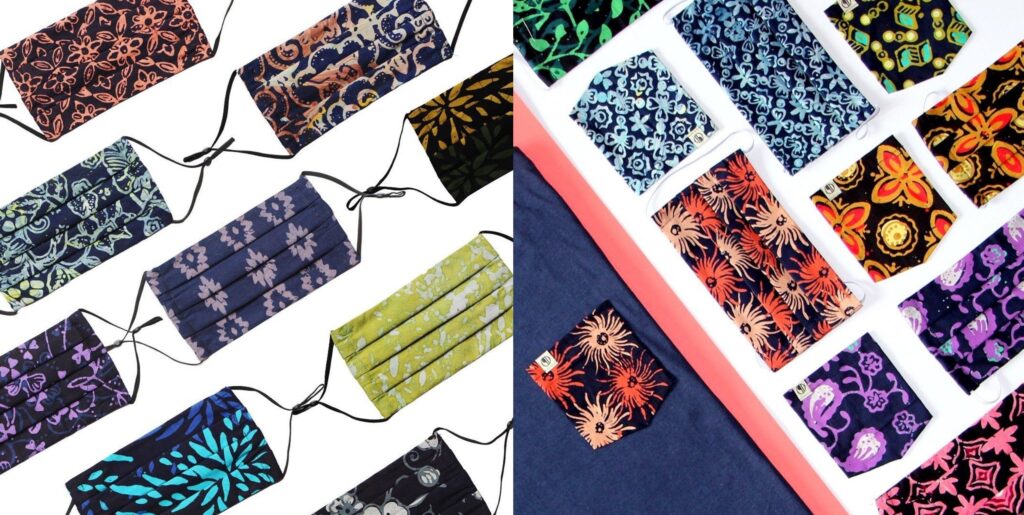 Check out these reusable handmade batik face masks; carefully hand-sewn with hand-blocked batik from Terengganu. They're all about comfort and style. Each face mask is made of two layers of fabric, leaving a small space in between as a pocket for an extra filter.
Priced at RM18, these face masks are just one of several batik products handmade by INKAA, a KL-based fashion brand striving towards developing an original approach to the craft of printing batik and weaving mengkuang.
To find out more, visit their website and other socials here:

Website: inkaaclothing.com

Instagram: @inkaa_clothing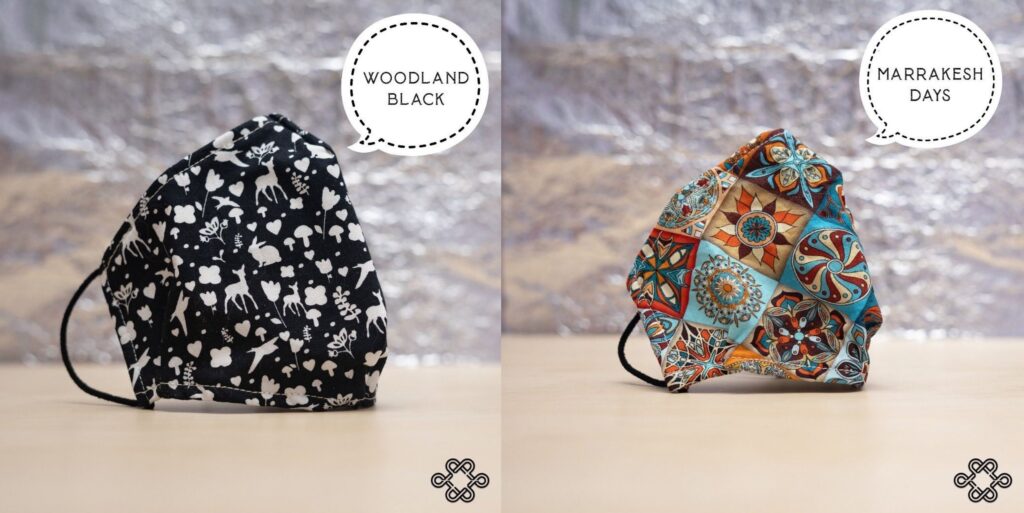 While you're here, check out this Malaysian-based LGBTQ-friendly business that sells queermade survival bracelets, lanyards and facemasks among other things. Their washable face masks come with 2 disposable filters at a price of RM15.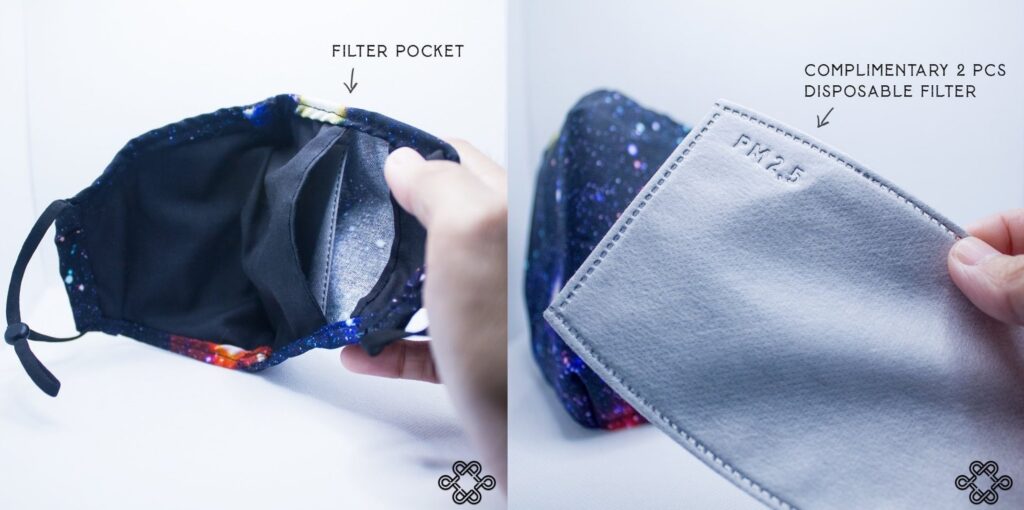 Check out their Instagram here @aknotnymous.official for more info!
2. Mask/glasses Chain
And what comes after trendy face masks? Handmade face mask/glasses chains! The past year has seen a recent rise in the popularity of these chic chains that are not only cute as hell, but they're super convenient for anyone who tends to misplace their glasses. Or if you don't have a place to put down your face mask, these stylish chains will do the job for you.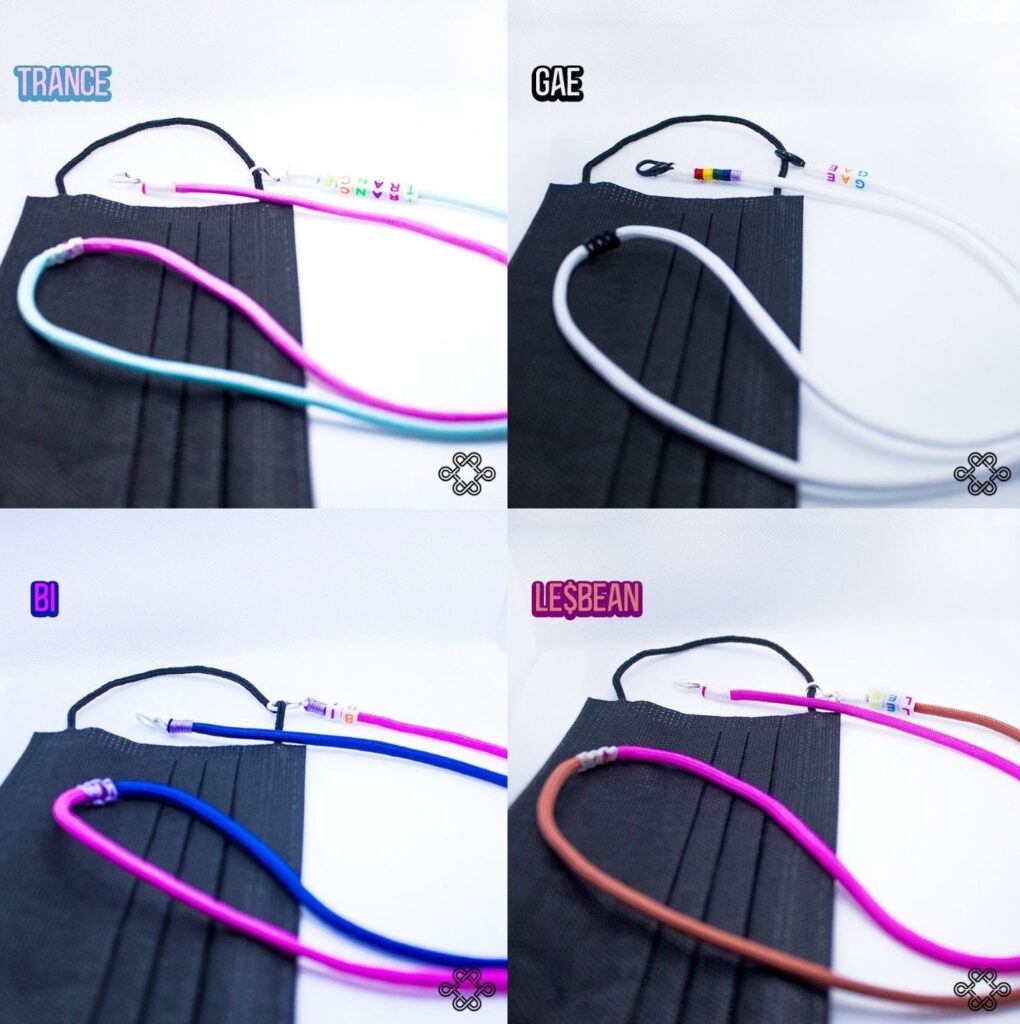 Aknotnymous also specialises in LGBTQ-themes face mask straps that come with customised alphabet & number beads. Priced at RM12 each, these straps are made with sturdy metal lobster clasps that will easily latch onto your face mask straps.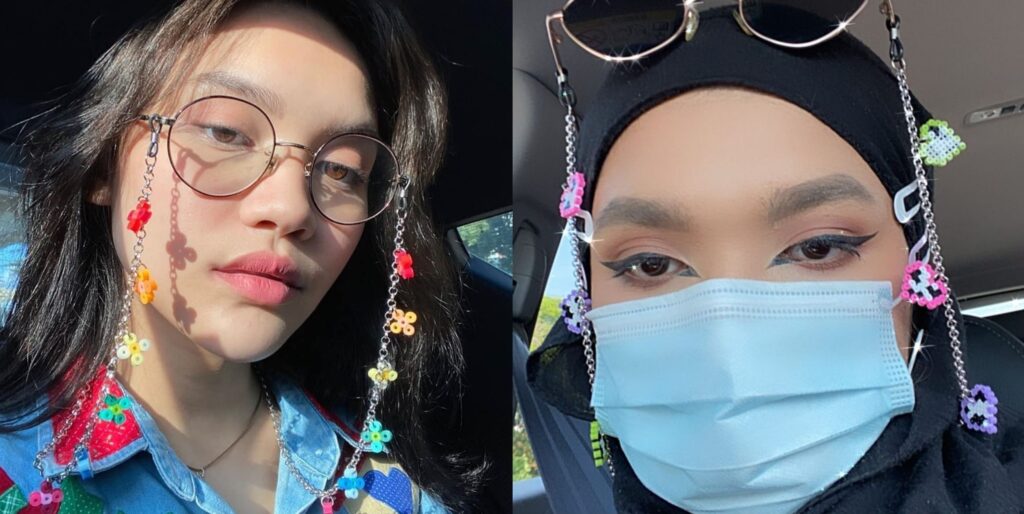 While you're here, check out ARTFIE.CO, a Malaysian-based business created by talented Makeup Artist Afie Rohim. These delightful chains are made with plastic beads that are melted to form a specific design, such as hearts or little flowers and other designs. They are priced at RM20-RM25.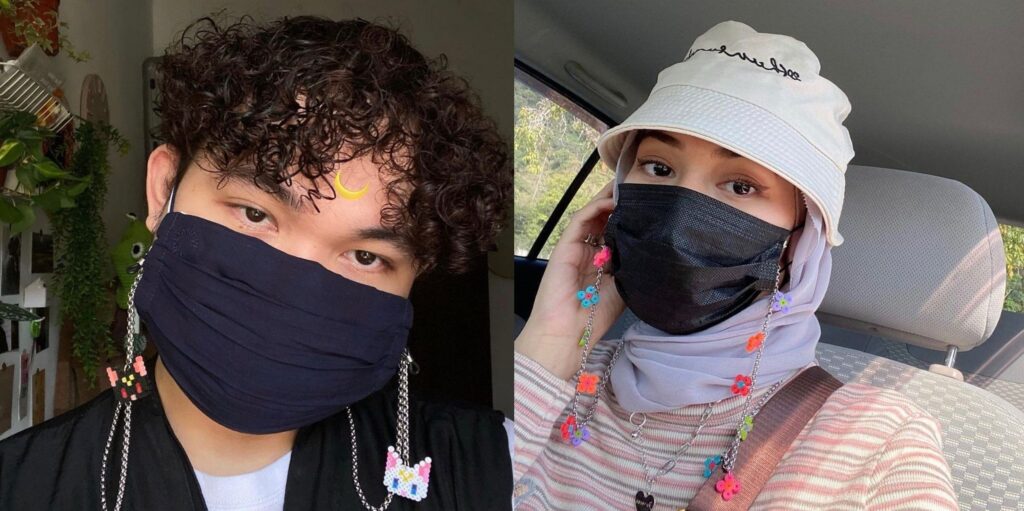 These stylish chains are also suitable to hold on to your face masks, how cute is that?
Check out their Instagram here @artfie.co for more info!
3. Corsets
2021 also become the year when corsets came back in style. Popping up as a major trend, the 'underwear-as-outerwear' garment began to see itself being incorporated into everyday wear with the unique element of its lingerie-like features.
4. Vivienne Westwood Pearl Choker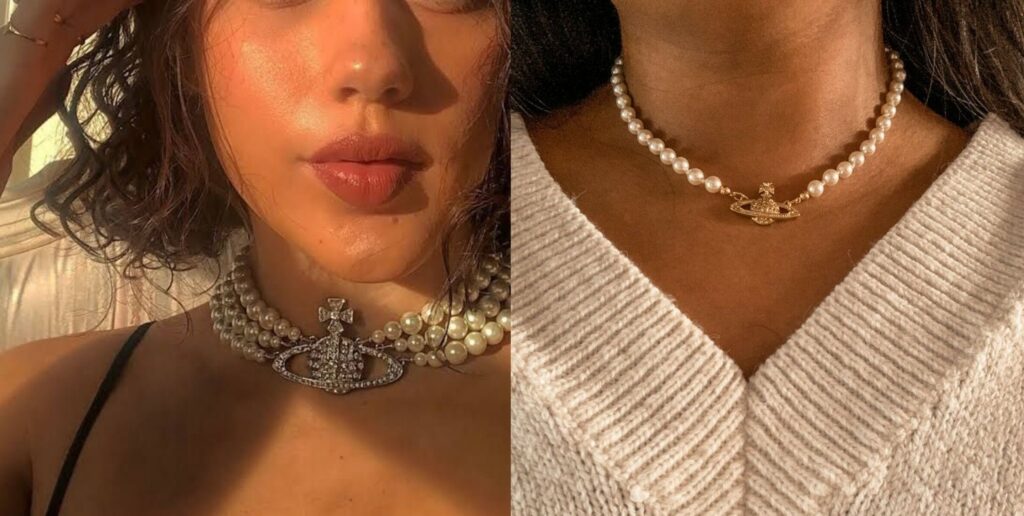 What has become a classic element to the brand and quite the trademark, Vivienne Westwood's elegant pearl choker has risen in popularity over the year. Seen all over Pinterest, TikTok and even celebrities such as Dua Lipa, these gorgeous pearls topped off with the signature bejewelled orbs, are definitely one fashion item we just couldn't leave out.
5. Jacquemus Open-Front Cardigan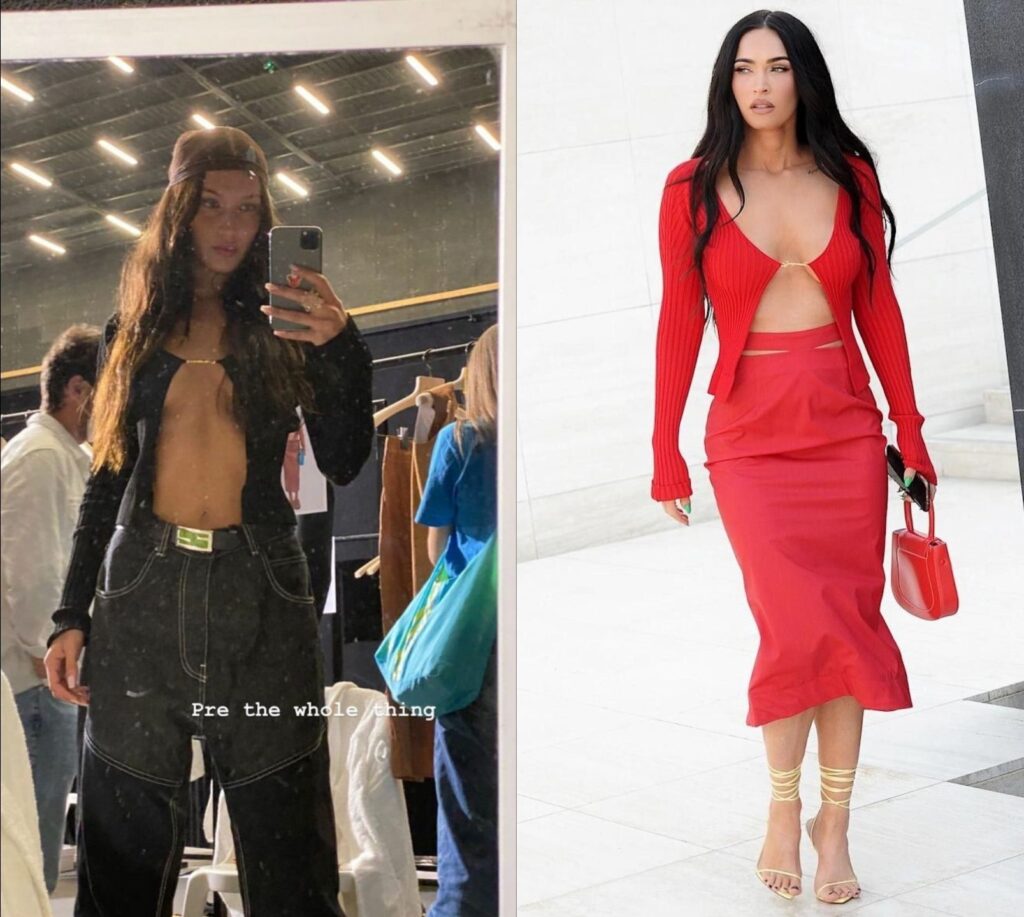 Making its debut in the Jacquemus Fall/Winter 2021 show and modelled by Kendall Jenner, the delicate center clasp and revealing partition design of Jacquemes's La maille cardigan has become the recent fashion item admired by a number of celebs. With just one button clasped, revealing the midriff and creating a slight peek-a-boo situation, this sultry lightweight cardigan has been worn by the likes of Bella Hadid, Megan Fox, and Hailey Bieber.
6. Flare Pants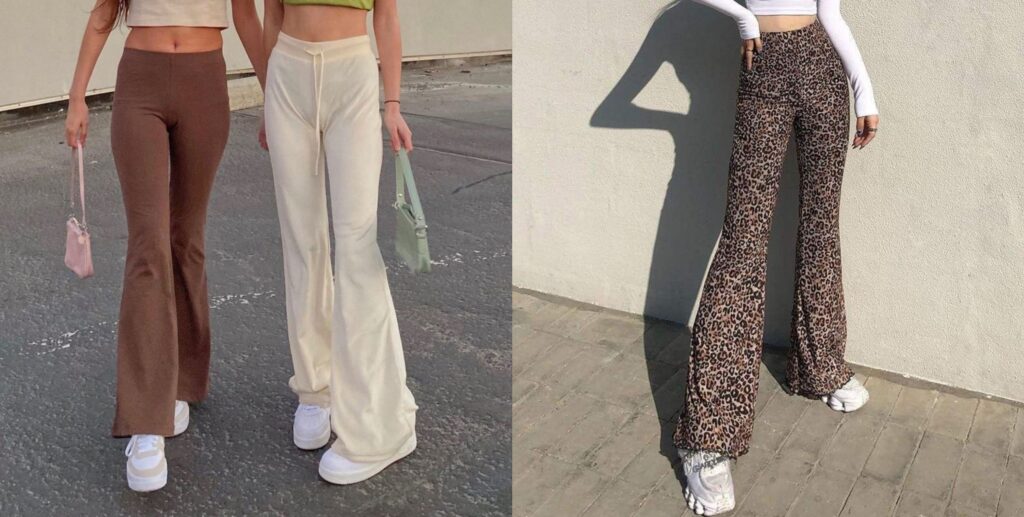 Flare it out! It's pretty obvious how the past few years has seen a resurrection of 70s, 90s and early-2000s fashion trends, and 70s-inspired flare pants are just one of them. I'm guessing this is partly due to the wave of nostalgia propelled by the global pandemic in 2020, which then carried into this year's social trends. Popping back into the fashion scene thanks to big names such as Celine and Paco Rabbane, not to mention the way TikTok and Pinterest has helped to carry this trend, flare pants are back in style, baby!
7. Bandana Scarf Tops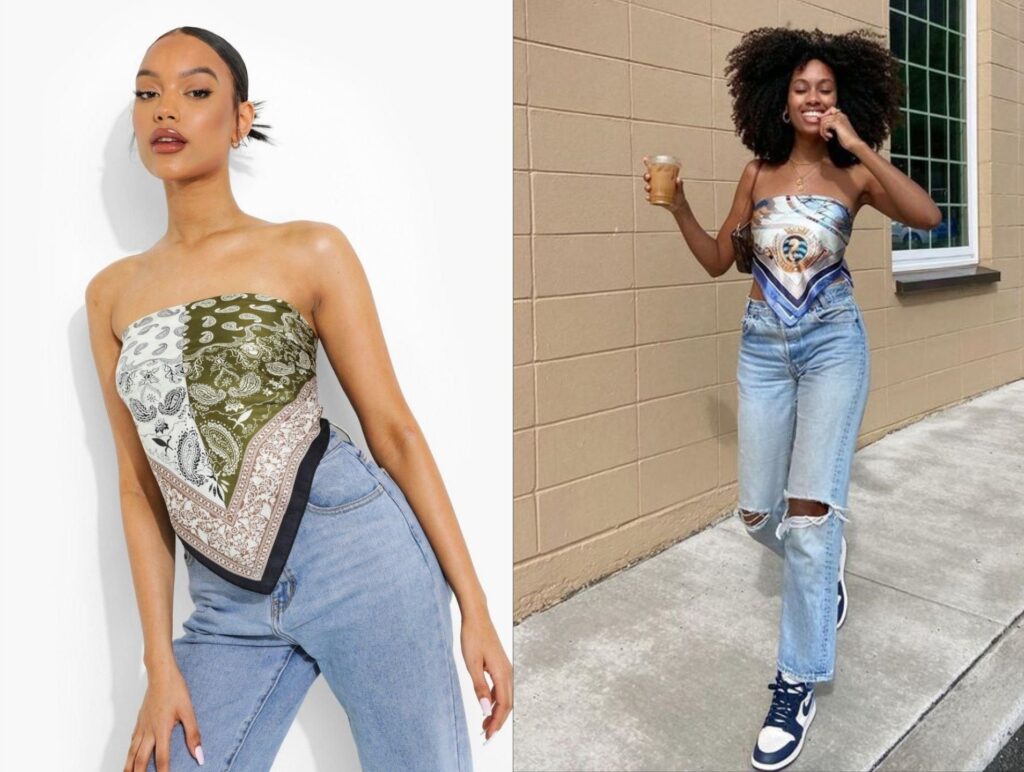 Another fashion trend that has been riding the waves of 2020 and 2021: Satin scarves! Adored by all for their versatility, satin scarves can be worn as bandanas, headscarves, tied around the face, or as a ponytail accessory and even as tops!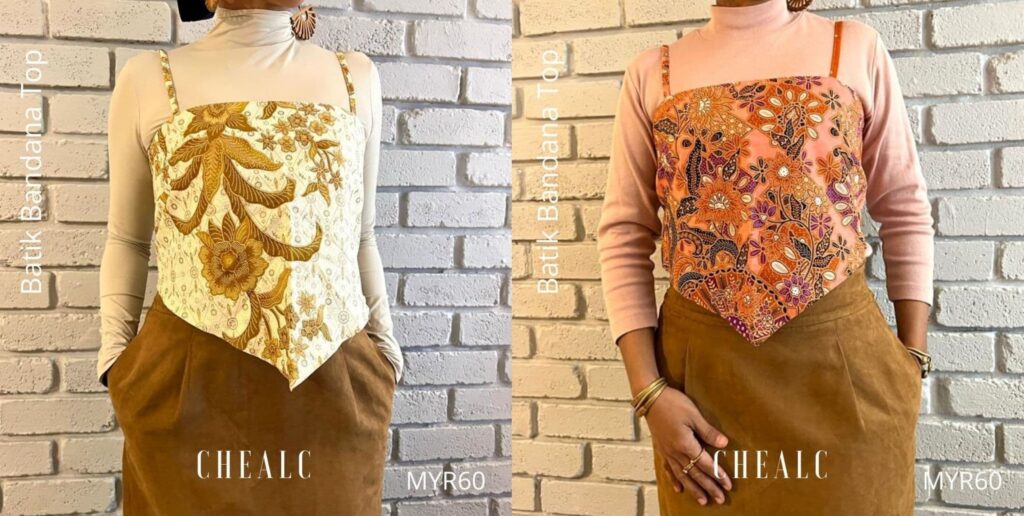 As you can tell, we're a huge fan of batik-inspired fashion items! Founded by Chealsie, a solopreneur, CHEALC by CM is a Borneo-based Batik wear brand that creates beautiful batik apparel with a modern touch. Other than cardigans and wrap skirts, these gorgeous batik bandana tops come in an array of colourful designs for the price of RM60.
Check out their Instagram here @chealcbycm for more info!
8. Chet Lo Durian Heels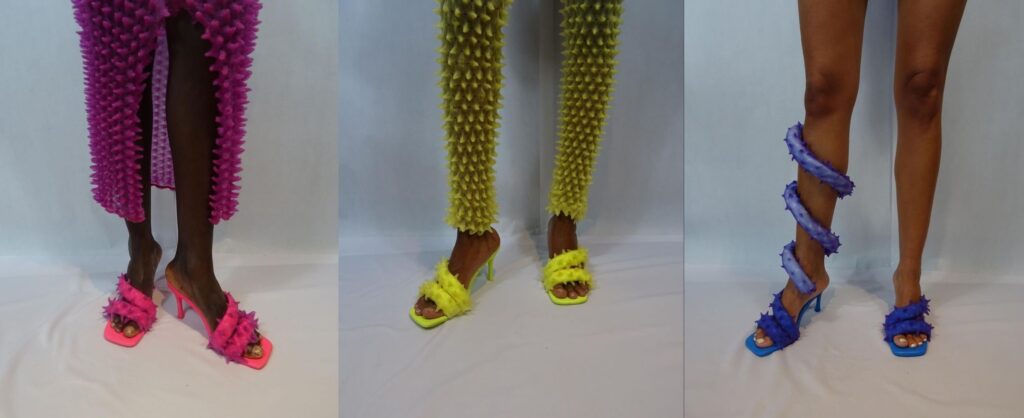 London-based fashion designer Chet Lo has broken boundaries with his visionary designs, winning the hearts of celebrities such as Doja Cat and Kylie Jenner. Using inspiration from Japanese comics, the 50s, and Barbarella, the Asian American designer combined his passion for futurism with classic feminine silhouettes. Out of everything in his collection, I think these heels just stand out on their own with their neon vibrancy and the soft thorny element.
9. Crochet Knitwear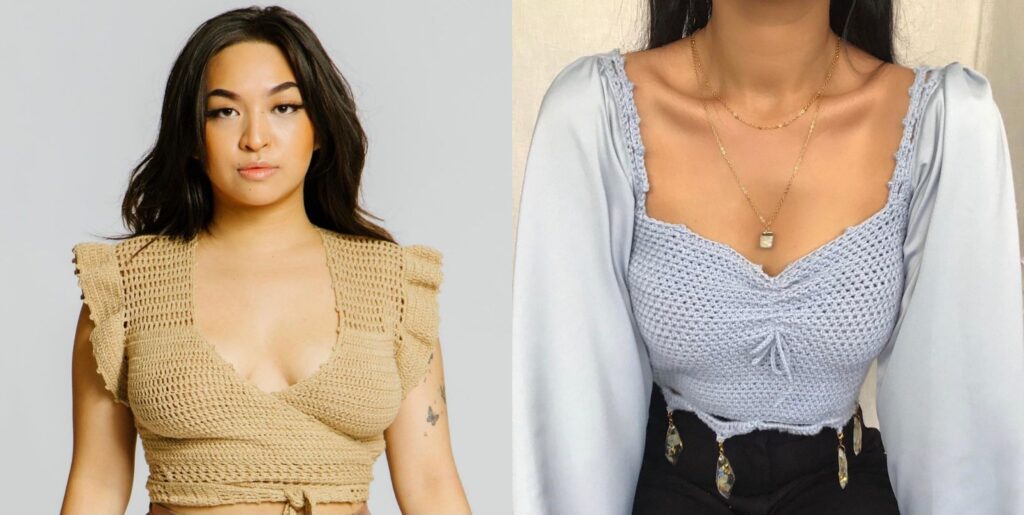 With the global pandemic leaving everyone holed up at home and growing bored out of their skulls, people began to pick up old and new habits such as knitting and crocheting. Crochet by SYA, a Malaysian-based crochet wear brand, revolves around the concept of slow fashion and sustainability, specialising in stylish custom crochet items such as bikini tops, bucket hats, cardigans, wrap-around tops!
Check out their Instagram here @crochetsya for more info!
10. Versace Medusa Aevitas Platform Pumps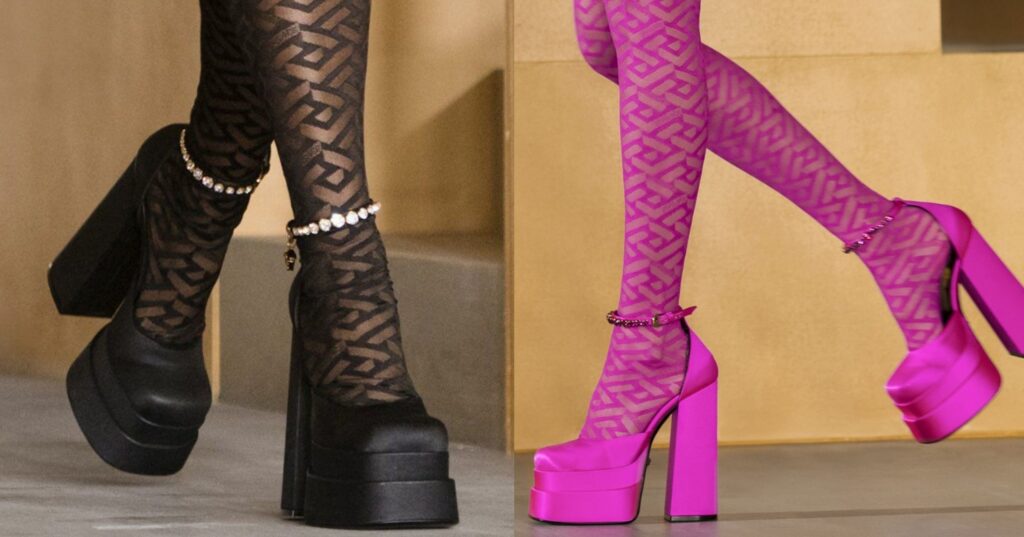 Leaving THE best for last, these ethereal platform heels by Versace are the hottest fashion item to come out of 2021! The Medusa Aevitas Platform Pumps made their debut at the Versace Fall 2021 Ready-to-Wear fashion show back in March. Rising to about 2.5 inches, these satin heels stand tall with a strong block heel and a double platform, with the ankle strap embellished with rhinestones and marked with a golden Medusa charm, giving a sense of the brand's DNA and making them a runway must-have.
Check out this article to find more about where you can buy these trendy face mask straps!
Face It With Style! Face Mask Straps Are The IT Item Of 2021