With the wedding season and festivities upon us, getting ready and putting on makeup becomes a standard routine. If you're someone who prefers the all-natural-look and dreads putting on makeup, then it can be a super tedious task. But hey, don't just give up hope and go ahead with a bare face when there are many ways you can tweak your routine to suit your tastes and preferences.
There are ways you can still look great by taking only a few simple steps. Cutting back on the full-face heavy makeup doesn't mean the results are compromised. Some have naturally-great skin to work with and do not require any foundation or colour-correctors.
Here's all you need to elevate your look without having to apply a ton of makeup:
1. BB or CC Cream – Your Skin, But Better
BB and CC Creams are lighter on the skin and provide less coverage than normal foundations. If your skin doesn't need much coverage, you can skip foundation and opt for a BB or CC cream instead. BB cream is more light-weight, hydrating, has brightening properties and just gives a slight hint of coverage. It's more suitable for those with dry skin. CC cream, on the other hand, offers more coverage than BB cream. It's also lighter and more matte, so it's best for oily and acne-prone skin. The best thing about these creams is that they feel like your own skin!
2. Blusher – Give The Face a Dash of Colour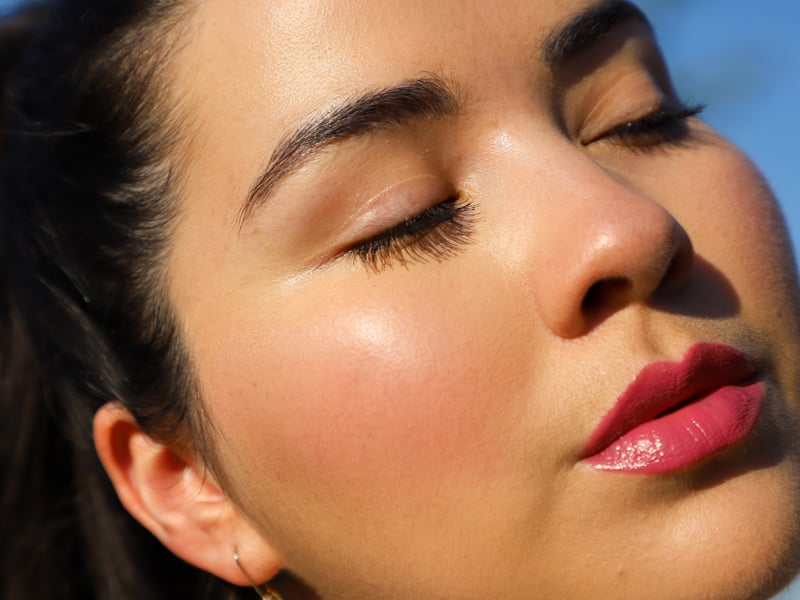 You can't afford to miss this step, because a dull and monochromatic look is not only unattractive, but drowns your personality as well! Adding a slight dash of colour on your face instantly enriches your look, giving it a breath of fresh air. If you're not so much into pinkish colours, work with shades of brown or dark purple.
3. Mascara – Make 'Em Eyes Sexy
How can we forget the most important part of the face – the eyes! That's the first thing anyone looks at, so they better be pretty darn attractive. If applying an eyeliner takes a lot of time with never-ending smudges to clean up, a mascara is a good alternative which enhances your eyes. Nothing's more attractive than a flattering fluffy set of peeps.
4. Lipstick – Start a Smile With an Attractive Lip
For the lips, you have plenty of options and textures to play around with. Matte, lip gloss, velvet, silky, and many more. Matte has always been a preferred choice for many because it tones down the shine while giving lips a more natural look. Be sure to exfoliate your lips before applying a matte lipstick, or else it will only make your lips look more chapped, and that's a big no-no.
More makeup tips here:
10 TikTok Beauty Hacks That Is A Complete Make-Up Game Changer!
SHIMMER WITH SYAHIRA: 4 Things You Can Do With Lipsticks That Lost Your Love