The 49th Annual American Music Awards were held on November 21, 2021, at the Microsoft Theater in Los Angeles, recognising the most popular artistes, singles and albums of 2021. And we thought, "How fun would it be to rate the AMA 2021 red carpet looks?" So here we are, rating (roasting) some of them. Oh, and do let us know YOUR thoughts on these looks on our Twitter, Instagram, and Facebook!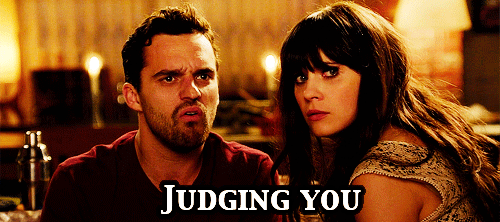 Chlöe
9/10 – WEW!!!!!! Hottie alert! I mean, look at that all-black combined with silver jewelry all over her body… very much g-o-r-g-e-o-u-s!
Billy Porter
?/10 – How do I rate this? I- I- Is that an umbrella? Can his stylist send us an Instagram DM to explain what is actually going on? Our Instagram username is @lipstiqdotcom BTW.
Liza Koshy
2/10 – Alright, gotta be honest – this looks like an Ariana fit, doesn't it? And only queen Ari can pull off this short bubble dress and knee-high boots look, so… a solid 2 out of 10 #sorrynotsorry.
Rachel Zegler
6/10 – It's not all the time the color combo of black and white is pulled off, and this is one of them. A pretty high rating for the stunning lady and the design of the dress yep.
BTS
6/10 – The BTS members went for a safe option by wearing suits AGAIN. Well, they all look extremely handsome, don't they? Just one thing though – can BTS' stylist do something different next time? Please? We would wanna see the boys in more exquisite fits.
Coi Leray
8/10 – There's something about women in black dresses. As Coi Leray is an American rapper, it is more usual we see her in casual and streetwear clothes. So, Coi Leray in this long black chic dress got us all surprised, for sure (in a good way).
Blake Gray and Amelie Zilber
8/10 – Hello to these two, two of the most popular influencers on TikTok, who are also a couple since last year December. Edward and Bella from Twilight, but make it glam.
JoJo
9/10 – JoJo, who we all listened to growing up is looking absolutely FAB. The hair-do, makeup, heels – all of it is giving us LIFE.
Niki DeMar
2/10 – This is more like an outfit you would wear to dinner with your girlfriends after a day at the beach, and NOT to a red carpet.
Diplo
4.5/10 – Why is he posing like that? And that fit is just any other kinda fit you see as you walk down the streets of NYC. Boring? Yeah, maybe a little.
Madelyn Cline
9.5/10 – This is EVERYTHING. We love everything from head to toe, we don't think we have a single complain about her red carpet look. Oh, um maybe just one. She could've done something with her hair. Maybe space buns?
Becky G
3/10 – Not too sure what to feel about this. The dress doesn't scream "IT'S THE AMA BABY!!!!" and it really isn't the greatest design out there… She could've done so much better…
Cardi B
8/10 – Did Bacardi wake up late and didn't have enough time to do her makeup? Well, that's just an assumption. The dress is gorgeous though.
Olivia Rodrigo
5/10 – She looks magnificent in her shiny body-hugging powder blue dress, but can someone please teach her how to pose?
24kGoldn
3/10 – Why does his suit look like a wallpaper background? Well, I guess there was an attempt, but there isn't really an 'oomph' about this red carpet look, to be honest.
Halle Bailey
8.5/10 – Halle Bailey in LaQuan Smith is something we didn't know we needed. That is all we will say.
Casie Colson Baker and Machine Gun Kelly
7/10 – Just daddy/daughter things #wholesome. Our only problem is "WHERE IS MEGAN FOX??!!"
JoJo Siwa
4/10 – The top part of the dress is great, but what the hell is going awn with the bottom part? The right kind of fabric, but the design… We don't really know… But an extra point cause she finally has her hair down, letting her hair breathe for once.
Winnie Harlow
8/10 – There's no such thing as being extra and being overdressed for an event. Look at Winnie, she ATE. Not exactly sure what her dress is all about, but as long as someone looks good, who actually cares?
Bella Harris
8/10 – The dress is more on the basic side, but we would 1000% wear this to the AMA – the hot pink color is what we LOVE! Go gurl!