The only shame in masturbation is the shame of not doing it well. Masturbation shame is deeply ingrained in us – women who do it are looked upon as revolting. But, masturbation is totally healthy and normal regardless of your gender. And having no risk of pregnancy or STDs? Oh cum on, that's awesome, innit? So, don't be afraid to go all out because remember, the power is in your hands. If you're interested to know how you can elevate your alone sexy time to another level (or even a newbie at this whole m-ing thing), continue reading on. 
1.  Pampering yourself
Pampering is the best form of self care, and you can do this by buying lingerie to take a little extra time to appreciate yourself and your unique body. But, before your purchase, it is important you understand that there are different types of lingerie for different body types. 
Need a recommendation? Check out Lingerie brand La Senza. Aside from selling a variety of lingerie, they also sell sexy bras, panties, and bodysuits.
Instagram: @lasenzamalaysia & click here to go to La Senza's website.
Another way you can pamper yourself is by delving into the world of sex toys. It's never a wrong move to invest in sex toys, as expensive gadgets might open you up to a wider range of sensations.
Erosu is an online sex toy shop based in Kuala Lumpur, Malaysia. Carrying an array of pleasure products, ranging from butt plugs to cock rings, Erosu accommodates all sexual desires for women, men, and non-binary individuals.
Instagram: @erosu.my & click here to go to Erosu's website.
2.  Setting the mood
A well-staged environment is a good place to start. There are a number of ways you can approach this, and one of them is by using lighted scented candles. We've compiled a list of some of them that can instantly take your mood from 'maybe not tonight, this is getting boring' to 'maybe yes, let's get our freak on!'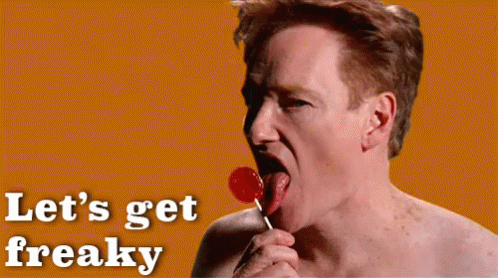 Bath & Body Works: Lavender Vanilla @ RM85.00
Anecdote Candles: Young Love @ RM99.65 ($24.00)
Here For The Burn: You Had Me At Hello @ RM145.32 ($35.00)
Setting the mood is extremely vital. So, to get you more in the mood, why not play some sensual songs? Rushel Miller, Web Designer of Thought Catalog, who tried masturbating to music instead of porn, said, "To compare the orgasm I have when I watch porn, or have sex with other humans, to the orgasm I have when I empty my mind of everything but music and stimulate myself, is like comparing the satiation you'd feel after waiting for an hour to wolf down your favorite food, to the very deliberate consumption of a 5 course meal that has been expertly prepared by the most talented chefs and served to your liking while you lounged in your dream house, in your dream location, after having just overthrown patriarchy and racism even though moments before you were, and had been homeless, and starving, and left for dead all your life."
So, shall we now dive into some tune suggestions? These songs are definitely on the top of my list and I promise they will soon be your favorites too. 
3.  Trying different positions
No judging but, sticking to one position just screams vanilla. Until you try a different position, you'll never know how much you'd enjoy it. So, why limit yourself to one position when there are so many to experiment with?
Don't know how? Here's an illustration that might help.
TMI? Don't know her. Because, I've gotta say these 2 are my favorites:
Deep Dildo Squat
Deep penetration lovers, you know what's up, and this position is exactly what you need to try that you're missing out on.
Butt Doggy
The butt sex enthusiast babes know what's good. And if you're feeling extra freaky and adventurous, try using a vibrating butt plug. Get ready to scream for the never-ending Os you're gonna get.
4.  Edging
Masturbation is fun, but edging can make it better. Edging is a sexual practice that allows you to delay orgasm. And other than increasing excitement and leading to a more satisfying climax, did you know edging increases sexual stamina and helps you last longer in bed too? Now, that's more than one reason to try this technique.
Yes, we know the point of edging is to make sex last longer. But, edging by yourself during solo sex is also top-tier AND who wouldn't want an even more intense orgasm? Edging is similar in that the longer you wait and the more often you edge and retreat, the more incredible the final climax will eventually be. It's worth the work, trust me.
Click here for a step-by-step guide – because you can and you should.