We all have a bottle of trusty ole Vaseline in our homes which works wonderfully to repair dry skin. However, did you know that the petroleum jelly has other uses that you may not know about?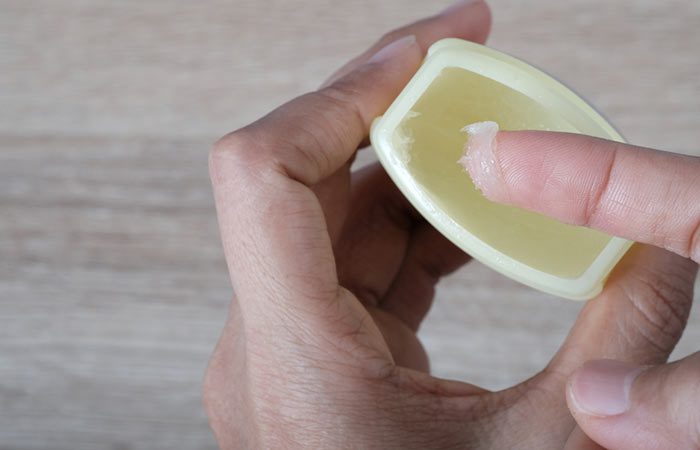 Surprisingly, Vaseline is good for more than just restoring dry skin or chapped lips. If you want to know the many other ways Vaseline can come in handy in your daily life, read on.
1. Secure a suction cup
If the suction cup is unable to secure properly despite trying many times, the great Vaseline can fix the situation with a simple smear. Here's what you can do:
Take a paper towel and apply a small amount of Vaseline to it.
Apply Vaseline onto the inner part of the suction cups.
Secure the holder in its place. The place where the suction cups will be located should be clean and dry.
2. Make your lashes thicker
This beauty hack is not to be ignored because the results might leave you in disbelief and you'll ditch your extensions for good. If you have sparse eyelashes or just need a little lift to make them look thicker and fuller, save your money from buying expensive serums because Vaseline does a way better job. All you need to do is:
Apply a thin layer of Vaseline on your lashes using a clean mascara brush
Then apply your mascara as normal over it, and voila, you instantly have longer and fuller lashes!
3. Make your version of lip gloss
We all love wearing lip gloss, but simply despise the stickiness that gets everything from your hair to even your own lips sticking to it. You don't need to stop using a lip gloss altogether just for that reason. With the help of Vaseline, you can make your version of lip gloss with customized colours of your choice just by following these steps:
Pour shadows of different colours into a glass container.
Add a bit of petroleum jelly.
Mix the ingredients thoroughly.
Put it into a container and use it as a lip gloss
4. Protect metal elements when painting
If you're going to do a paint job and need to protect the metal surface from paint, you can try using Vaseline instead of tape. All of you need to do is:
Get some Vaseline and Q-tips.
Carefully apply the jelly to a metal item.
Apply paint to the entire surface. When doing this, try not to remove the Vaseline layer.
Wipe down the metal with tissue paper when the paint is dry.
5. Heal a wound faster
If you have a minor cut and have run out of plaster at home, you can trust Vaseline to heal the wound and protect it from debris. Simply:
Take a small amount of Vaseline.
Apply it to the cut and let it sit.
Repeat the step a few times a day until the wound is healed.
6. Make mascara from eye shadow
If your mascara bottle has dried up, Vaseline makes a good substitute – of course with the help of some black pigments from your eye shadow. You can make this in a few minutes and you can bet the results are satisfying. To make your own mascara:
Take black eyeshadow.
Take out Vaseline with a spatula.
Mix it with eyeshadow.
Using a toothbrush or mascara brush, gently apply the mixture to your eyelashes.