Fresh seafood and wine go hand in hand, and nothing better soothes the soul like that imminent combination.. When it first came to our attention that a new seafood joint was popping up at TREC KL, it was indifference that first made us discount it amongst the other more vibrant establishments in this booming lifestyle and entertainment district.
Well, we were wrong. Helmed by Melvin Chin, the co-founder and, as he identifies himself, the jack of all trades at the restaurant with over 10 years of industry experience in culinary and seafood, Crave Oyster & Seafood House may sound completely new to some, but it surely wasn't inaugurated without expertise and substance.
As the name implies, Crave Oyster & Seafood House aspires to challenge the seafood lovers' palates by offering an extensive selection of fresh seafood and creatively thought out seafood dishes that pique taste buds. Expect imported oysters, shellfish, trout, lobsters, barramundi, clams, mussels, prawns and more, alongside seasonal specials like rare fish.
We knew we were in for an experience when Melvin's tremendous passion for seafood gleamed as he took us through Crave's mouth-watering menu, the painstaking processes of preparing seafood, and where he sources all his ingredients to ensure utmost freshness, quality and standards.
During a media sampling just in time before the launch of Crave's seasonal holiday promotions, we were indulgently spoiled by Melvin and his team at Crave with a crazy amount of food. Here are some of the highlights we chomped down:
Oyster Platter – A glorious sampler comprising Ireland's Tragheanna Bay and Gallagher Special, France's West Mersea, England's West Mersea, Australia's Streaky Bay and Japan's Shigoku oysters was placed in front of us. As we were talked through the grades and sizes, it was interesting to learn about the complexity of flavours from each oyster and its origins.
Albeit small in size, the Japanese Shigoku oysters are clean, mild and balanced in taste, and on the other hand of the spectrum, the large Irish Gallagher Specials showcase a strong, briny flavour before introducing a creamy and sweet finish to the palate.
Baked Cheese Oysters – We were initially sceptical about this dish as we believe fresh oysters should be enjoyed as is. With that said, this comforting entrée was love at first bite. Baked in their shells, the succulent oysters are layered with cooked onions, savoury cream, parmesan and cheddar.
Caesar Salad with Crispy White Bait – Although not exactly our first choice as the healthiest option, the light yet flavourful house-made caesar dressing accented the simple salad very well, while the crisp white bait added savoury texture. Anything deep fried is up our alley, really.
Cajun Butter Prawns – Served with roasted potatoes and fried baguette, the Vietnamese tiger prawns are cooked with cajun spices and butter, producing a concentrated sauce infused with essence from the shellfish. The prawns were cooked to perfection, but the sauce was considerably greasy for our liking.
Thai Inspired Clams – It's safe to say that we chowed down every piece of fried baguette served with this pot of gold as the Thai sauce was absolutely fragrant and had just the right amount of spice, tartness and sweetness. The Manila clams complemented the yummy sauce splendidly.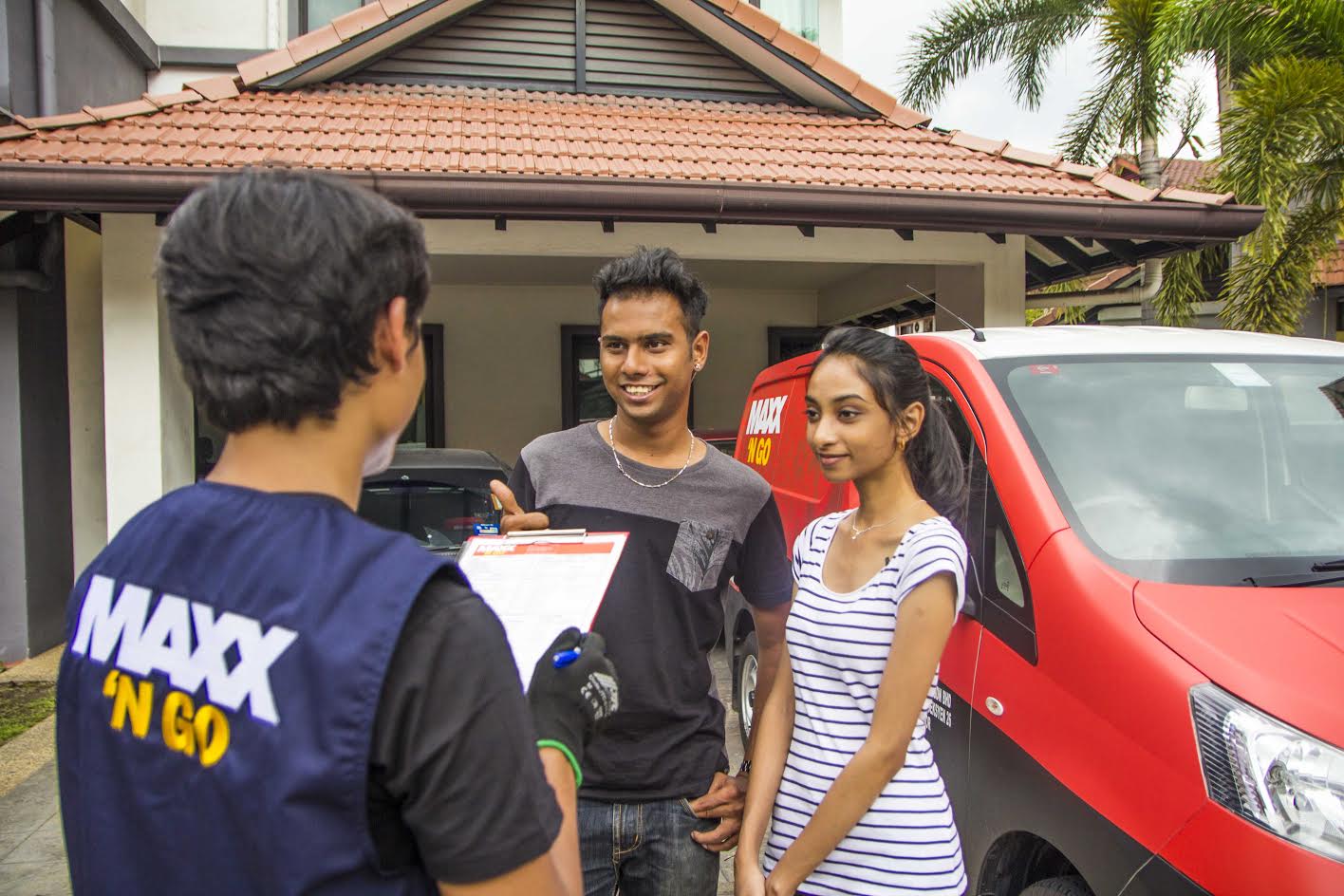 Mushroom Vegan Pasta – Bursting with umami flavours, this purely vegetarian dish with button, shitake, shimeji, almond mushrooms and traffic capsicums was a refreshing yet comforting delight measured against the hefty amount of seafood we were consuming.
Grilled Australian Barramundi – One of the more excellently executed dishes is the Australian barramundi that's served with a creamy and light cauliflower puree, grilled vegetables and Italian salsa verde. The fish, flaky and with crispy skin, was buttery and mild in flavour.
Holiday Seasonal Promo
Christmas Family Platter (RM388) – Ideal for sharing between three to four pax, this extravagant platter consists of a poached whole Chilean King Crab, freshly shucked Tragheanna Bay oysters, Japanese oysters infused in passion fruit gin, fried Chilean giant squid, Cajun Manila clams, mixed roasted vegetables and fried baguette.
Although the platter spotlights the crab, the complementary items weren't exactly lacklustre. For instance, the Chilean giant squid, perfectly sliced, battered and fried was deliciously tender and was anything but rubbery. The King Crab on the other hand was succulent, juicy and definitely worth getting your hands dirty for.
Roasted Brazilian Turkey Leg (RM32) – Easily sufficient for two, Crave offers a nice addition for meat lovers during the festive season with a boneless turkey leg served with cranberry grapes sauce, a bed of potato mash and roasted root vegetable. Turkey, as we all know, easily gets tough if cooked incorrectly so we appreciated Crave's take on the dish.
Dining at Crave simply reinvigorated our love for fresh seafood and it was surely one of our more memorable culinary experiences to date. The team's devotion to food truly translates on every item served, and with its enviable location at TREC, we're confident Crave would flourish.
Crave Oyster & Seafood House
E-G-09, Electric Boulevard,
Lot 436 TREC,
Jalan Tun Razak,
50400 Kuala Lumpur.
Website: www.craveoyster.com
Facebook Page: www.facebook.com/cravekl
Opening Hours: Mondays to Wednesdays – 12pm to 1am, Thursdays to Saturdays – 12pm to 3am, Sundays – 3pm to 1am
Contact: info.cravekl@gmail.com or 03-2110 5770