Malaysians nationwide have been keen to travel ever since the government relaxed SOPs on crossing borders, whether it's to visit hometowns or take well-deserved holidays with family or friends. Now that Hari Raya is just a few days away, much of the Rakyat is likely packing their bags and planning balik kampung trips to celebrate Eid al-Fitr with their families, after being separated for two years due to the pandemic.
While many are looking forward to travelling during the upcoming festive season, others are dreading journeying across states owing to the expected severe traffic. Long hours on the road with your family make Raya preparations rather thrilling, but we recognize that some of us like our trips to be a little easier, shorter and more relaxing.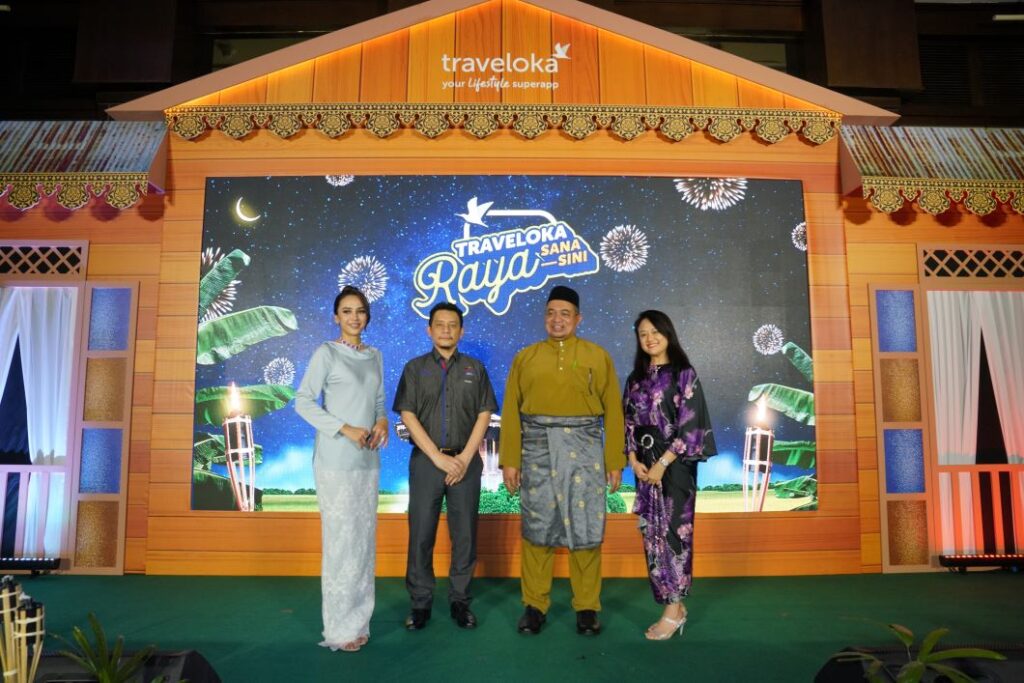 Enter Traveloka, our favourite travel superapp, which is helping travellers have the finest Eid al-Fitr ever! Traveloka announced their recent promotion, 'Raya Sana-Sini', to provide Malaysians the chance to plan this year's Hari Raya by returning to their hometowns to see loved ones and elderly parents while following relaxed SOPs.
Traveloka's goal is to help Muslims all around the country celebrate Eid al-Fitr by providing a secure, seamless, and affordable travel plan for users to look forward to the festive yearly celebration.
"As one of the leading travel superapps in the country, we see it as our duty to enable all Malaysians to take advantage of the upcoming festivities, after being separated from family and friends for more than two years. Hari Raya is one of the most celebrated occasions in Malaysia, and we hope that through our superapp, we can help Malaysians create the best memories with their friends and loved ones." – Angelica Chan, Traveloka Malaysia's Country Manager.
In conjunction with launching their 'Raya Sana-Sini' promotion, Traveloka also announced a new brand ambassador, who is none other than Malaysian beauty, Diana Danielle. With her family in tow, the actress travels like nobody's business, making her the ideal brand ambassador for Traveloka.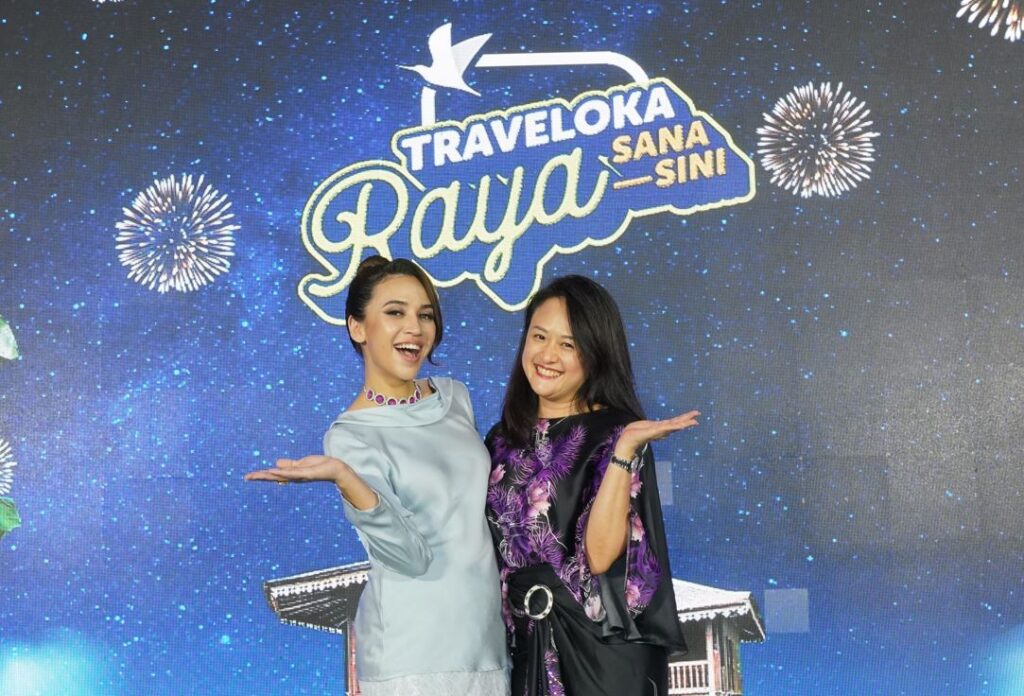 "This is the first Raya since the pandemic where all Malaysians will be able to gather without restrictions. This year is about reconnections with family and loves ones. The Traveloka travel superapp allows us to customize our "balik kampung" experience, providing a seamless, safe and convenient experience and more value for every Ringgit. Through Traveloka, users can book flights to and from their destinations, as well as choose different airlines of their choice for both ways." – Diana Danielle, Traveloka's brand ambassador.
The travel superapp empowers all individuals who plan to "balik kampung", like Diana Danielle, by allowing them to design a travel plan that meets their unique preferences and expectations, with options ranging from transportation, accommodation, and family activities.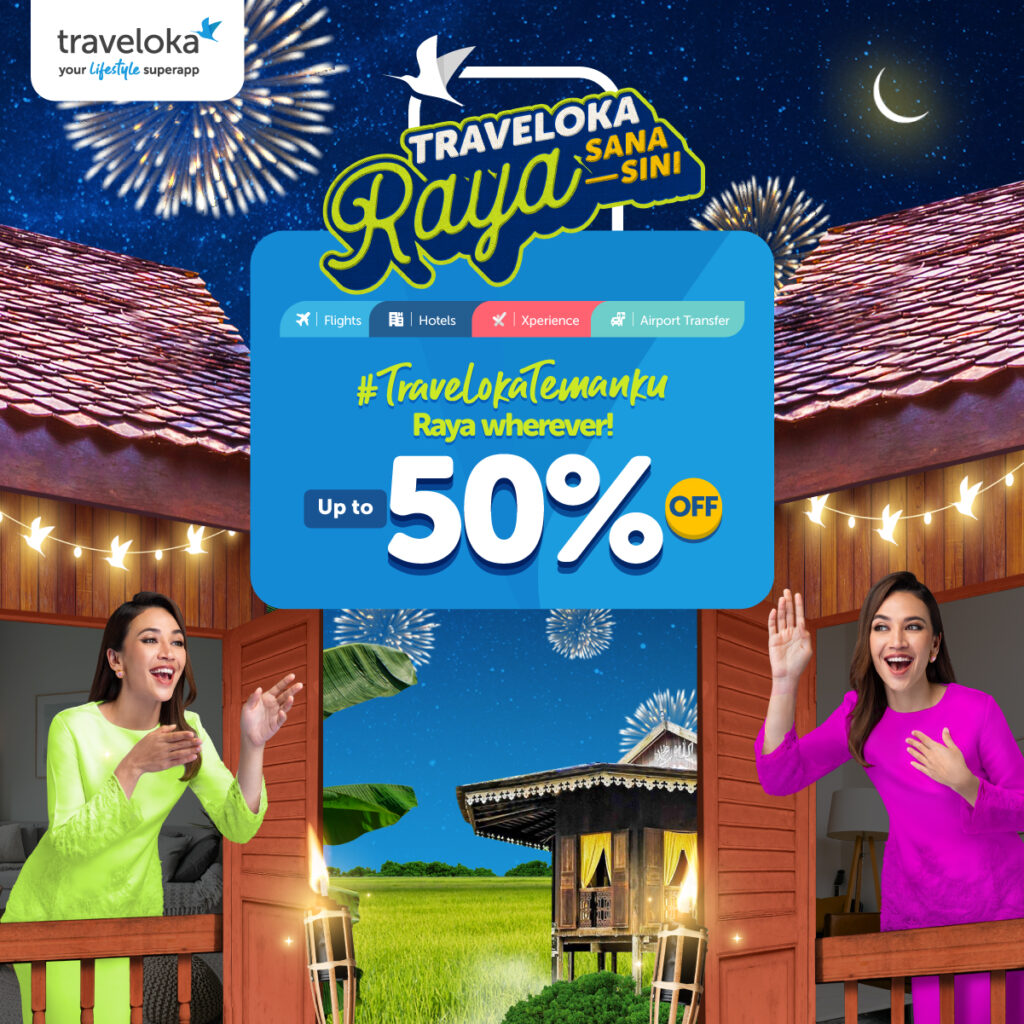 The launch of Traveloka's "Raya Sana-Sini" campaign and its new brand ambassador was held in partnership with the InterContinental Hotel, one of Kuala Lumpur's most opulent hotels.
The luxury hotel recently reopened its famed Ramadan buffet. The Warisan Kita Buffet Dinner at Serena Brasserie features dishes inherited by its chefs and passed down through generations, including Nasi Kukus Balqish with Kari Kepak Barramundi and Rendang Ayam Tok Nek, Pasta Goreng Kawah Cucu Bonda, Kambing Golek 7ujuh Keturunan, Chef Daveed and Fikri's Mini Roti John, and Seafood on Ice. InterContinental's exquisite Ramadan buffet is available until 1st of May 2022.
Download the Traveloka superapp NOW to make your Hari Raya trip smooth and safe; while also discovering activities like buffets and spas! Check out amazing "Raya Sana-Sini" deals, and use the Duit Raya promo code TVLKRAYA550 to receive a further RM120 discount.
More on Hari Raya? Read these: 
No Paint, No Gain: Hari Raya Home Decoration Ideas By Nippon Paint
A Suria-l Experience! Suria KLCC Makes A Splash With Wondrous Hari Raya Campaign!