Hailing from Kelantan, 27-year-old Amir Luqman dresses our Malaysian beauty queen with yet another one of his timeless creations. Design maestro Amir took to heart when he was told to design the "Wau"-inspired dress, inspired by the quintessential "Wau Bulan" of Malaysia's northern states.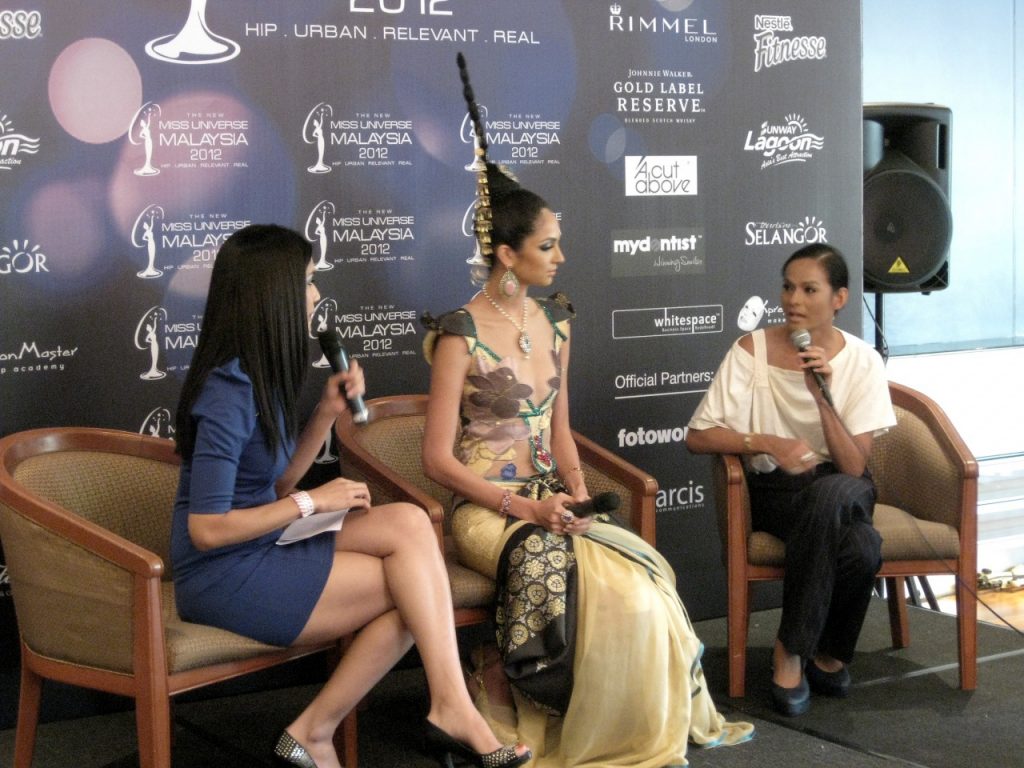 The elaborate yet graceful costume includes:
• The head, represented by the oval-shaped headgear
• The hummer, represented a dangling multi-tiered goal encrusted headpiece
• The eye, represented by a flower-embroidered bustier made from the Royal Terenggane Songket
• The wing, represented by the hand movement when holding the tail piece
• The waist, represented by the placement of the waist itself
• The tail-piece, represented by the deep-green "songket" placed at the waist and will be lifted by both hands
"The Wau has come to be an artistic object which is judged solely for its beauty, intricate designs, combination of colours, and the neatness of the workmanship. All the major elements of this intricate and graceful art form that is as functional as it is beautiful have been incorporated into the National Costume for Miss Universe Malaysia 2011," said Amir Luqman.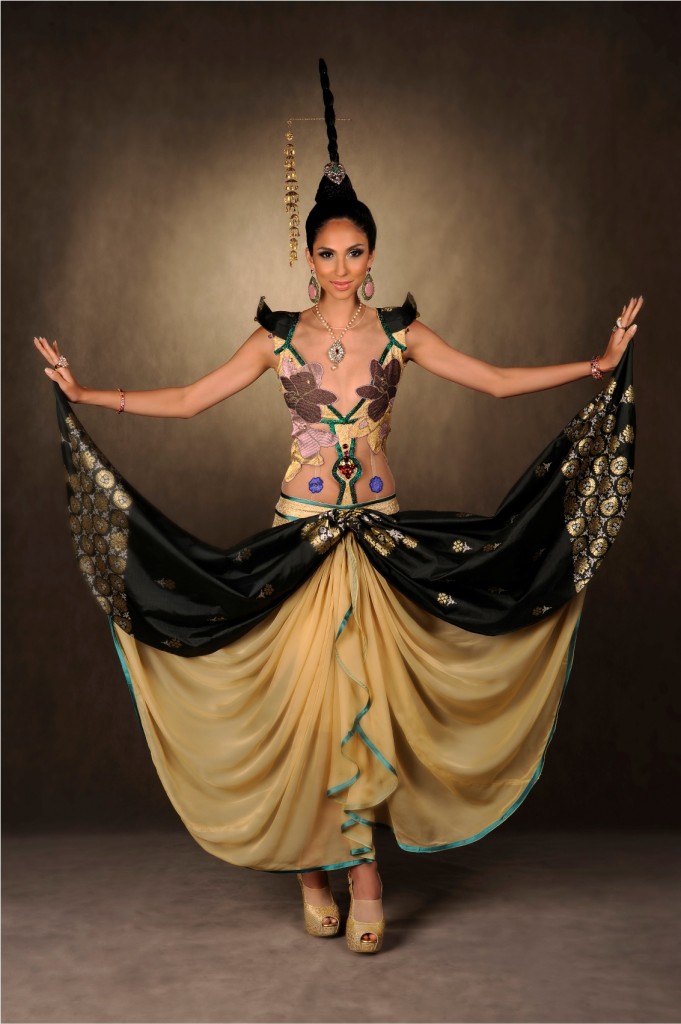 Come September, Miss Universe Malaysia 2011 Deborah Henry will take Amir's beautiful costume to an international level, as she graces the stage at Sao Paulo, Brazil. There, she will flaunt the "Wau factor" when she meets and competes with the world's most beautiful women.