Lighting effects and certain poses can conceal your double chin in photos. We all know how annoying it can be to hide something as obvious as a double chin, when that's the first thing people would normally rest their eye upon. Over time, skin loses collagen and elasticity, causing it to sag around the neck and chin, a process that begins around age 20, according to Suzan Obagi, MD, associate professor of dermatology at the University of Pittsburgh School of Medicine. Other factors that can intensify a sagging neck are smoking, sun exposure and poor diet.
If you feel you need to enhance your appearance by toning up your neck and chin area, then you'll be happy to know that there are targeted exercises that will do just that without having to do surgery or burning a hole in your pockets!
To achieve the results, all you need to do is follow these exercises diligently and you'll be amazed with the results!
1. Tongue Press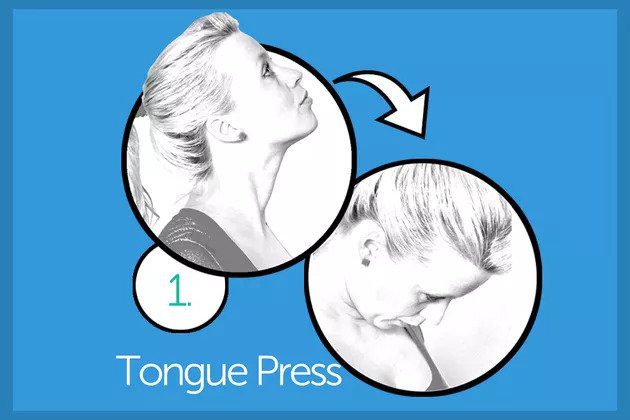 Maintain a straight posture for this exercise and tilt your head far back till you can see the ceiling while place your tongue flat to the roof of your mouth. Then slowly lower your chin to your chest as far as possible without rounding your upper back.
2. Pout and Tilt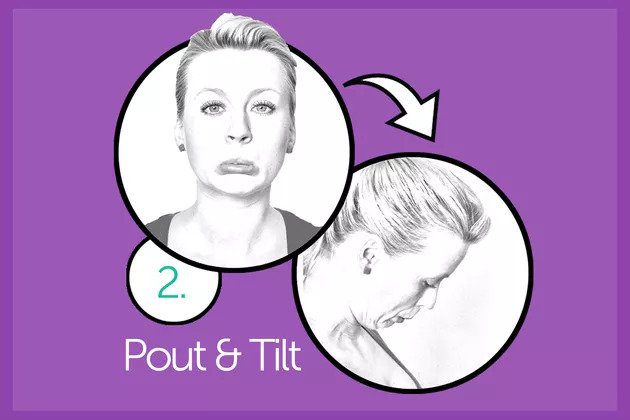 Stick out your lower lip as far as you can to form a pout. Then contract the muscles at the front of your neck to lower your chin to your chest as far as possible without rounding your upper back. Hold on to this position for few seconds before relaxing your lips.
3. The "O"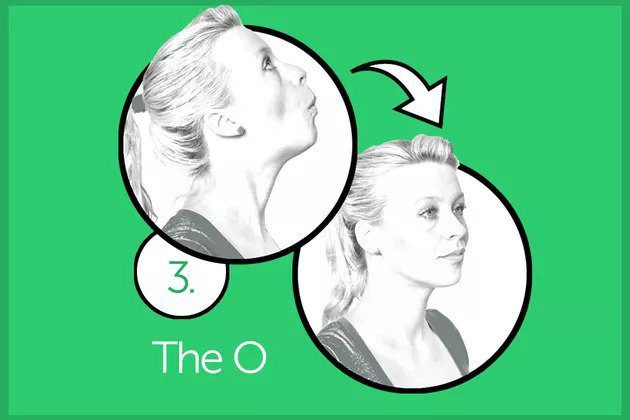 Tilt your head all the way back till you can see the ceiling. Close your mouth and keep your lips relaxed. While keeping your mouth closed, open your mouth so that it makes an "O" shape. Hold on to this position for 20 seconds and then relax your mouth.
4. Kiss the Ceiling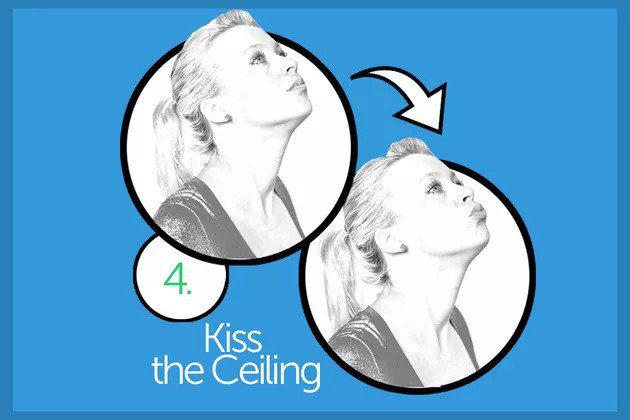 Tilt your head back till you see the ceiling. Try to kiss the ceiling by puckering your lips and extending them as far away from your face as possible. You should feel a tightening throughout your neck and chin. Hold to this position for a few seconds before coming back to your original position.
5. Chin Rotation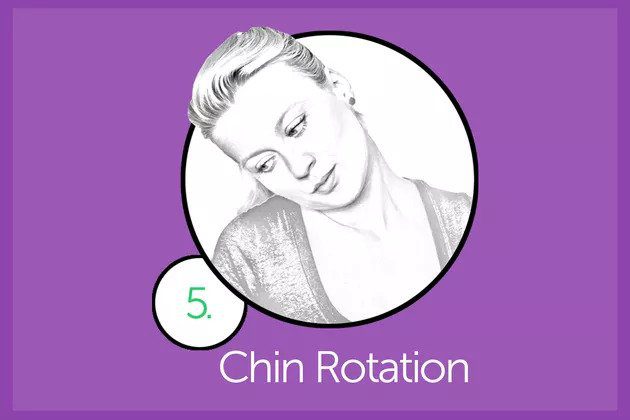 Slowly rotate your neck with your chin leading. Start the rotation from the shoulders to your chest, completing a full circle. If you have difficulties performing a full circle, then you can complete a semi-circle, from one shoulder to another.