The toughest situation a girl can be put in is a disastrous date with no way out. F*ck no – sounds like a nightmare and it is hell. You might have been in this unfortunate situation at least once before – more so if you use Tinder. So, this guy you met online has been hitting you up for months and you finally decide to go on a date only to be a victim of catfishing. Or when someone asks you out, but for some reason, the whole date is disastrous, you gotta know how to escape and save yourself, hun.
I mean, if you're as brutally honest as me – you would tell your date that you're not interested and you would just scram. But, if you're a sweet person and would rather not hurt someone's feelings, then maybe these tips and tricks might help you get out of a terrible date.
1. Text Your BFF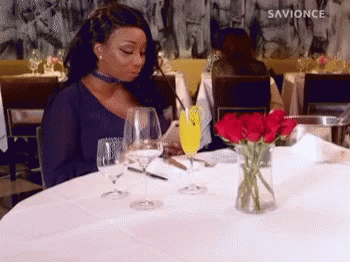 You know that bish who will give her life for you? Yeah, that one. Hit her up, saying you need to get out of a date. But before that, you gotta have some sort of girl code, and this girl code means "Save me, I'm dying". So when the date isn't going as expected, have your best friend call you to tell you some "bad news" and that you have to rush home immediately.
For instance, your friend could possibly call you to tell you her imaginary cat has passed away and there's a funeral, so you, as her best friend, needs to be there for her. What is your date gonna say? They can't stop you, can they? So, yeah – get you a bish who can save you from a bad date.
2. Fake An Injury 
Another stunt you can pull is fake an injury. If acting is right up your alley, then get it on, girlie. Stomach ache, knee pain, back ache, headache, eye pain – I don't know, just fake an injury and say "I really need to go home".
But of course, you're not going to go home – you're probs gonna head over to your girlfriend's home to rant about your date.
3. Seem Uninterested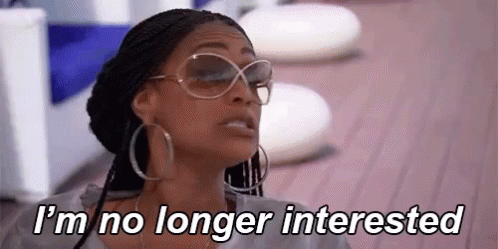 I can never do this and to me, this seems more brutal than telling the truth. If you really wanna get out of the date, but you don't wanna be the one who leaves, then act very uninterested till your date feels the bad energy radiating from you and in turn, they leave. So, again, bring out your acting skills and save yourself, woman.
Maybe put on a straight face, don't laugh at any of their jokes, throw in a lil snarky comment every now and then, and you'll have them running away in no time. The best part – they'll never come back!
4. Sabotage Your Date 
Now, this could either go very well or terribly wrong. Sometimes, when your date feels too comfortable being with you and you just wanna get out of there, try being someone you're not. Listen girl, up until now, you have been the woman he/she wants, but from this moment on, you're whole mission is to make THEM regret their decision to go out on a date with you.
So, whatever they agree on, even though you agree with it too, you're only allowed to hate on it. Be super-quirky and clumsy, eat your pasta with a spoon, Burp loud as f*ck, talk super loud – anything, anything will do.
This could either make them super turned off OR worse case scenario – they fall in love with your quirky, clumsy self, and then you're screwed.
5. Your Dad Is A Cop
My favourite – if you go out on a Tinder date, and that person starts misbehaving… I guarantee you this trick will work every single time. An approved method, tested by so many girls, including yo bish here.
You can casually bring up in conversation both your dads' jobs, and hit em' with the "Oh, my dad's a police officer", and watch that creep step back. Or, you can casually call someone and pretend like you're talking to your dad who is a "police officer".
Works like magic all the time. And then you can just find some sort of excuse and get the hell out.
6. Channel Your Inner Psycho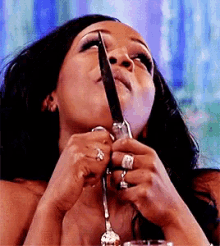 We've all wanted to kill somebody in our lives – maybe that biatch from school or your neighbour who won't stop making loud noises in the night. Whoever it may be, this is a good time to channel all that anger – but not on your date, of course – just bring up the topic of murders and crime.
Yeah – not something you wanna converse about on a date. Which is exactly why you gotta bring this up in conversation. Let them know you could be a potential serial killer, maybe hint at how much you love blood. Honestly, be creative honey – just make sure to channel that inner psychotic bish you always knew you were.
7. Bad Breath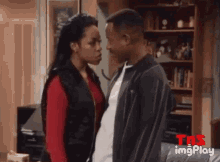 Crazy, but you gotta do it. Just make your breath stinky, until they voluntarily leave. Most people can't stand bad breath, so if your date ever tries to kiss you – they're in for a smelly treat!
Now, I only know one way to do this, and that is to eat raw garlic. Pheww! That stench, darling! Your breath is not only going to make your date run away, but also keep all the boys in the block away. So, just in case, just like how you won't forget to spray mouth freshener, don't forget to throw in some raw garlic in your purse. Might come in handy one day.
8. Use Up All Their Money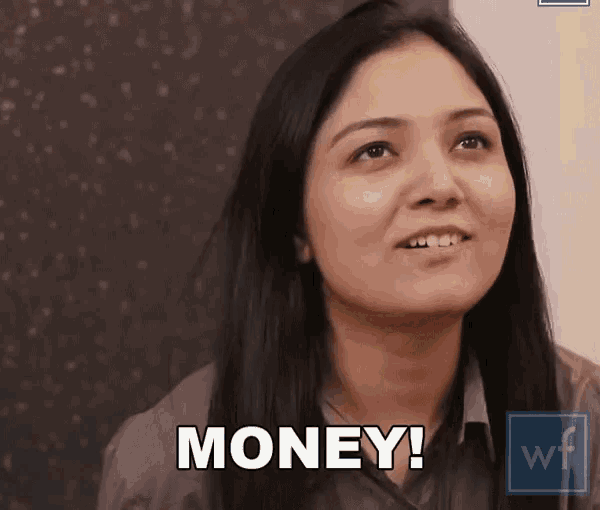 If worse comes to worse, and you end up having to endure the whole date – then gurl! – you are strong. When it's time to head home and you don't wanna hear this: "So, where shall we go next time?", this is the ultimate technique that will get your date to never ask you out ever again.
Use up all their money, honey! Cause, ain't nobody likes a gold digger. Show them your inner gold digger – make them pay for your food, your ride, your clothes… everything! And soon, you'll never have to see them again.
Unless you end up dating a sugar daddy who likes to spoil you with everything in this world – then I don't think this tactic is going to work for you.
Anyhoo, these are some of the ways you can flee from a disastrous date – and I sincerely hope you never have to go through it again.
More on relationships? Read these: