Getting married in a convention centre or square dismal halls are nothing to shout about when it comes to a wedding, because no pressure, it's just one of the biggest day of your life. Getting married at the same location as you live in is so passé and that's why destination weddings have become an upward trend for many couples. Choosing the right location for a wedding is very important because the shimmering beauty of the surrounding surely adds a classic relevance to the entire occasion.
Saying that, destination weddings are a bit of an upscale affair, so if you're willing to stretch your budget a little, you will win yourself an epic treasure, a memory worth cherishing a lifetime. If you are planning to have a destination wedding but unsure where to lay your eyes upon, India scores big in this area. The mystical land with endless beauty and home to Bollywood has a lot to offer when it comes to making your big day a special one. India is one of the most sought after location for hosting grand weddings because its grandeur lies in its natural beauty and deeply-rooted history. What's more, flight costs, accommodation and venues can be easily sorted, with a slight bargain if you're in luck. If you're ready to take on a Bollywood-style wedding, picture your beautiful wedding in these stunning venues!
Udaipur – A Royal Affair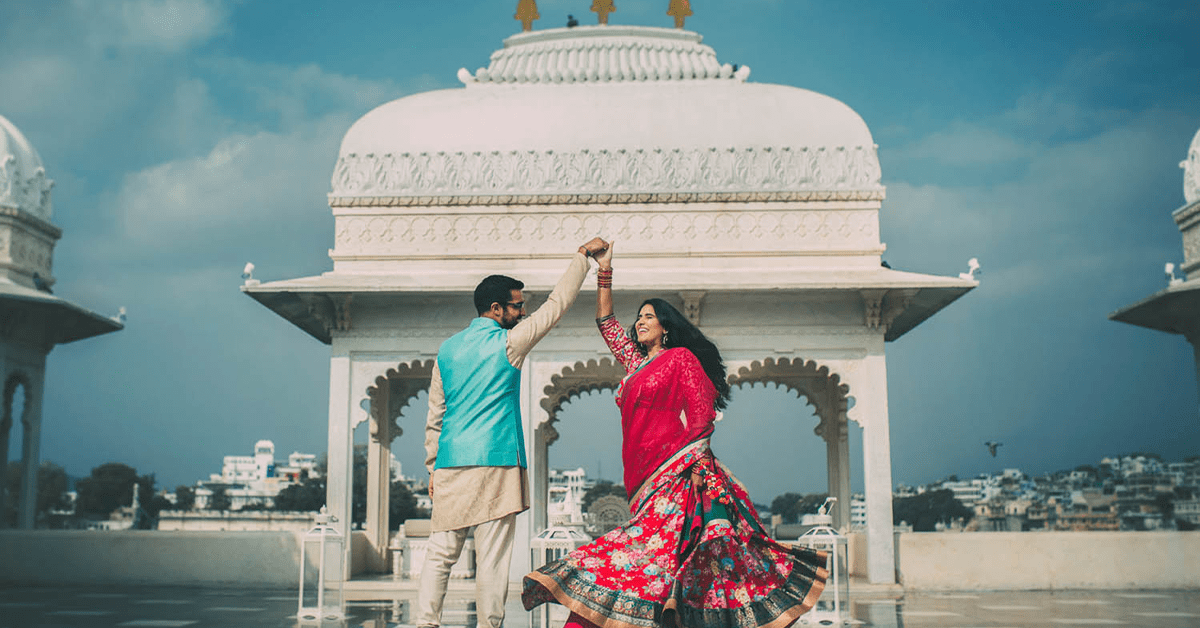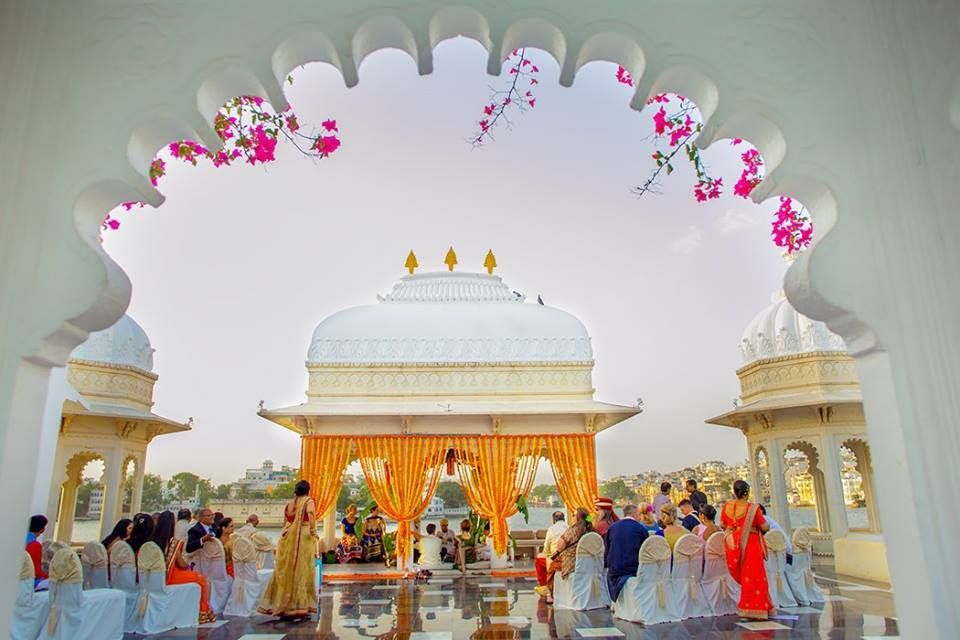 Dubbed "the most romantic spot on the continent of India", you could not ask for a better backdrop for your wedding. Popularly known as the City of Lakes, Udaipur is a city in the state of Rajasthan, which is rich in history, culture, scenic locations and the Rajput-era palaces. If you picture yourself having a royal-like wedding, then this location should top the list. Many of its profound palaces have been converted into luxury hotels and have been a popular choice for many events and weddings.
Jodhpur – A Fairytale Wedding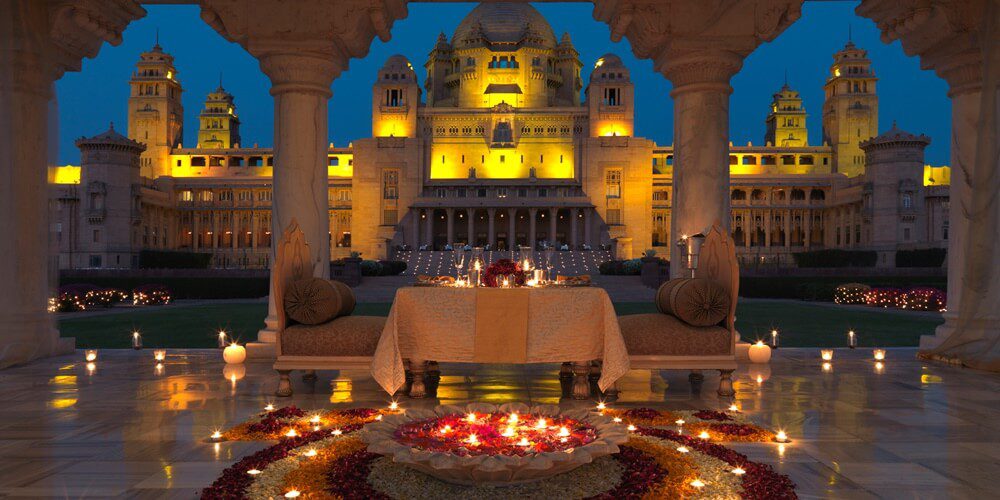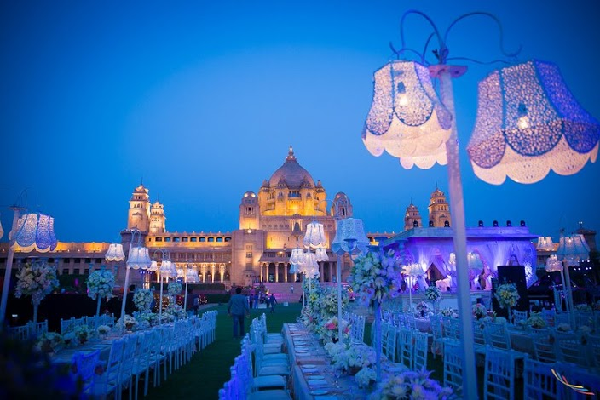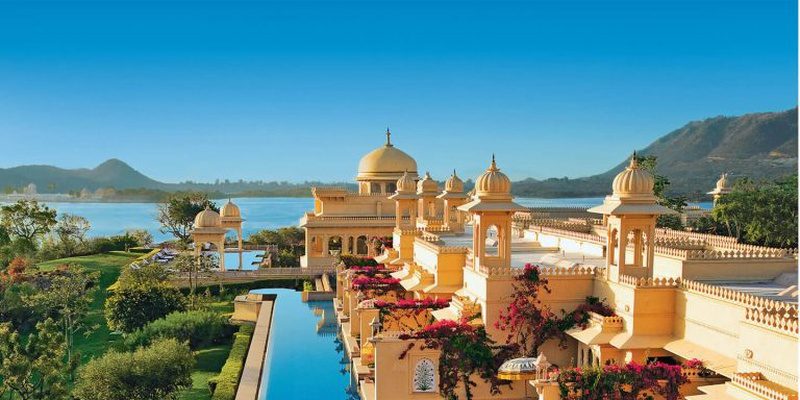 Set in the stark landscape of the Thar Desert and another enchanting city in Rajasthan, Jodhpur is the second largest city in the state. It is home to many spectacular forts and palaces, which makes it a perfect location for destination weddings. If you feel this city sounds very familiar, that's because our Quantico queen, Priyanka Chopra, tied the knot in this very same precious city, at Umaid Bhawan Palace. Popularly known as the "Blue City" of India, you are able to best see the blue bylanes of the old City from Mehrangarh Fort, which makes a great backdrop for your wedding photo shoot. Imbibe the beauty that Jodhpur has to offer and make your wedding day even more so special.
Kerala – Blissful Serenity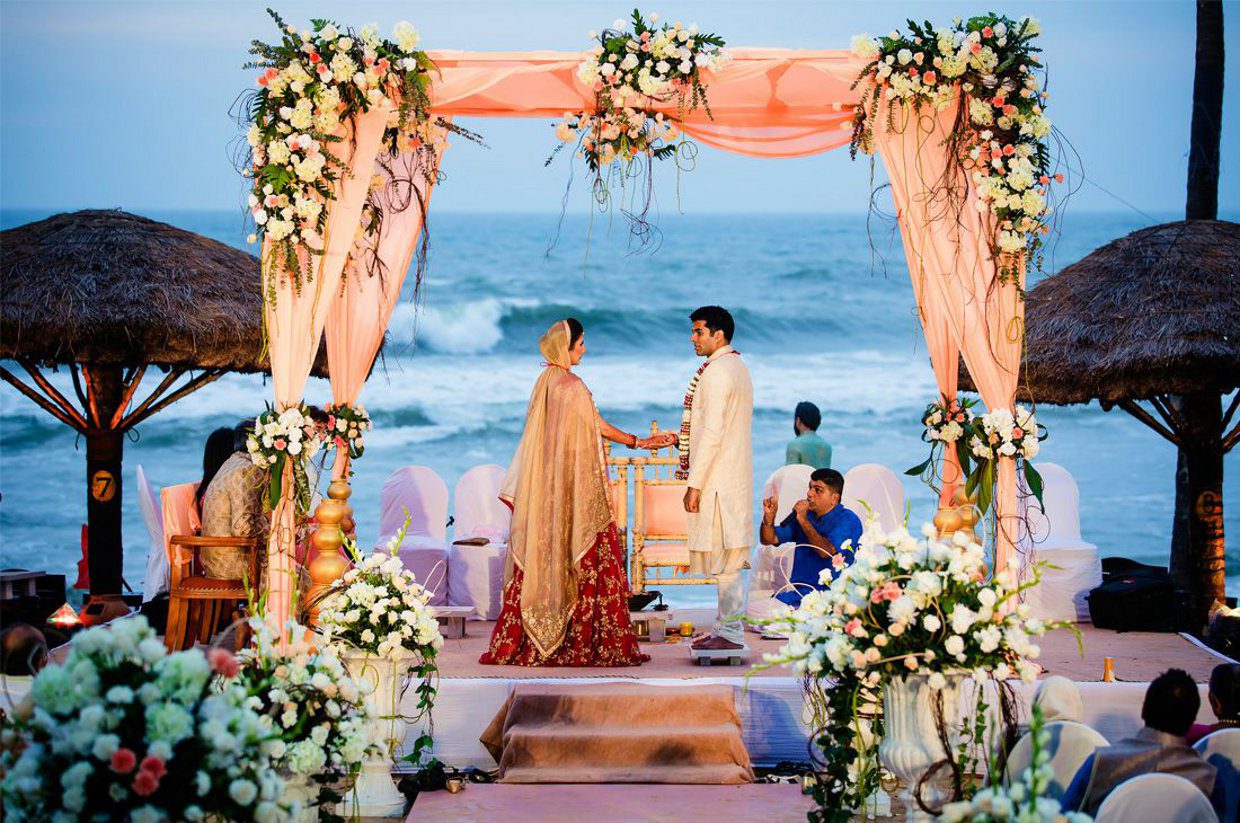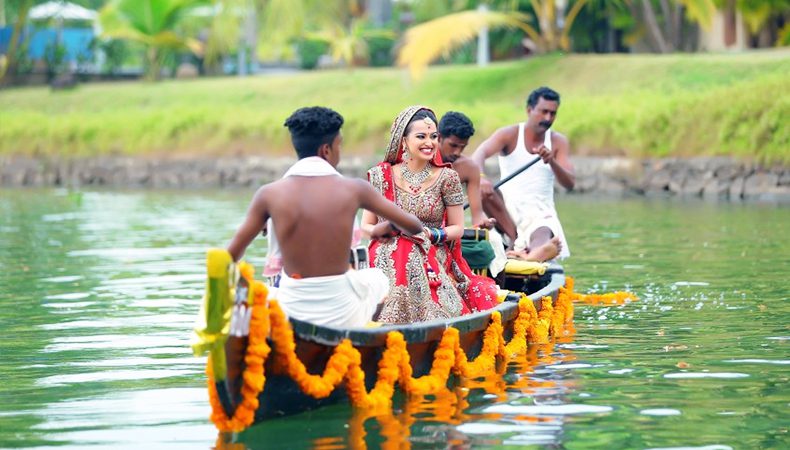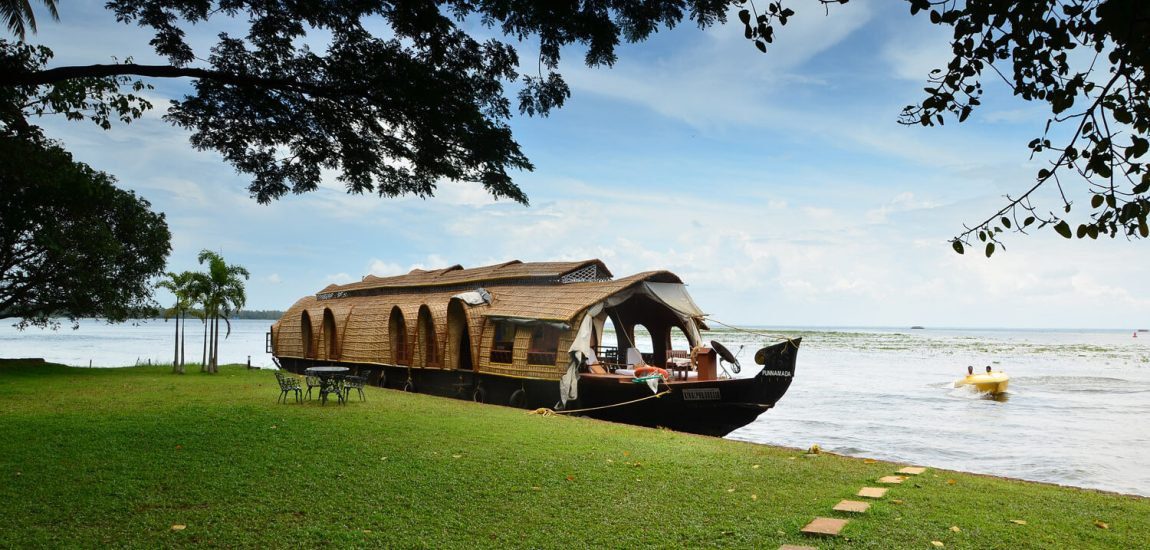 If you're inclining more to a serene wedding with a beach background backed with lush greenery, then Kerala is a suitable option. Known as the 'God's Own Country', Kerala has many scenic locations that can be a perfect location for your dream wedding. Choose from the gorgeous beach settings for the perfect sunset wedding or even the endlessly beautiful tea gardens of Munnar, or the heritage fort in Kochi, the list goes on. Any locations you choose will be nothing less than perfect!
Goa – The Beach Wedding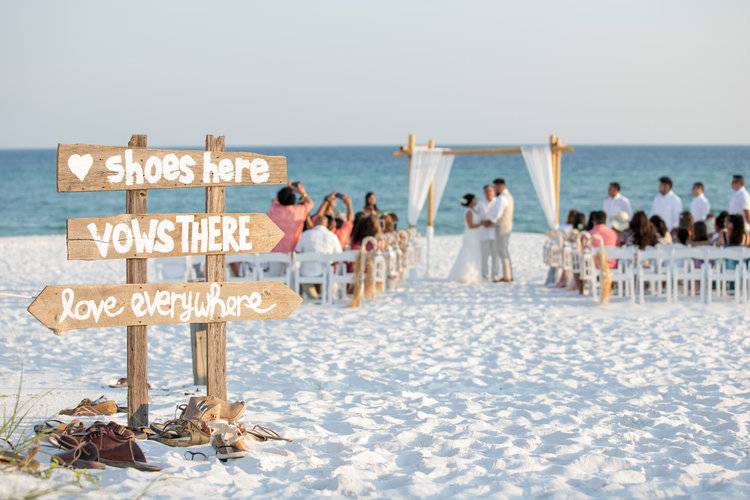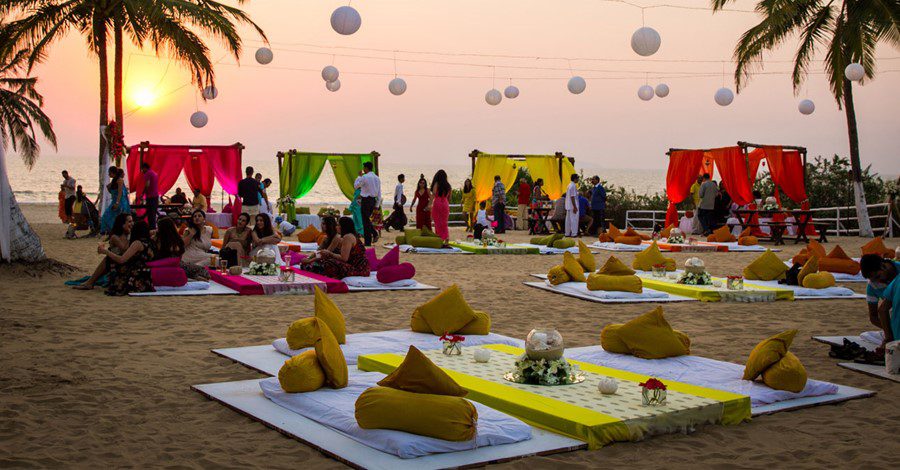 Famously known for its active nightlife and vibrant party scene, Goa is another hotspot for picture-book weddings. If you're looking for a place for endless celebration which doubles up as a relaxing holiday then you can surely place your bet on Goa. Those endless white sandy beaches flanked by gleaming blue waters, humming sound of the waves echoing the ambiance, and silence from the hustle and bustle of the city is what makes your beach wedding a perfect one. The carefree vibe, many varied specialties and having striking green palm trees being your shadow is what makes this destination very desirable for getting hitched. You don't have to worry about choices of hotels, as there are many to choose from that are brilliantly geared to handle weddings both big and small, from luxe to minimal budgets.