Explore the beauty of oriental treasures at Le Méridien Kuala Lumpur, where their master chefs have daintily honed an enthralling ensemble of heartwarming, timeless baked classics, contemporary snow skin creations, and exquisite bold & boozy snow skin gems as we celebrate the golden spirit of the upcoming Mid-Autumn Festival.
Those intricately treasured delights come wonderfully wrapped in an adroitly crafted turquoise-hued chest, replete with a tag around its handle, and are a genuine representation of elegance and sophistication.
To acquire their beautifully crafted Mid-Autumn Treasures, simply unclasp the heavy-duty gold clasp. It can easily be reused as a jewellery or vanity box and looks great on any dressing table or as a decorative piece for a touch of glitz, making it the ideal present for family, friends, and business associates.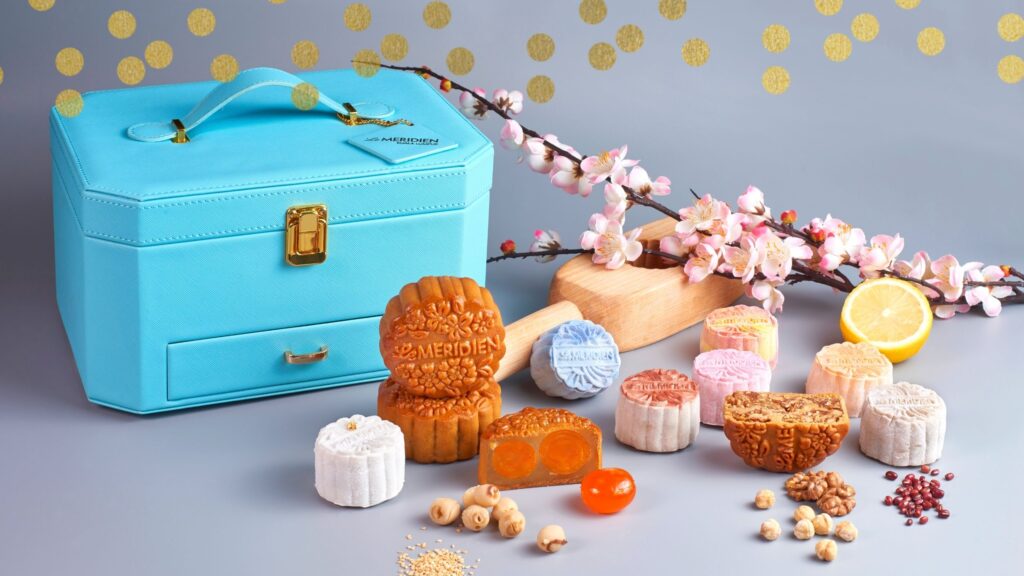 The colour chosen is closely related to Le Méridien's official brand colour, the MidCentury Blue, and was re-inspired by Le Méridien with mid-century European flair but rooted in Chinese culture.
These timeless baked classics, baked to golden perfection, offer a touch of nostalgia for the Mid-Autumn festivities. The White Lotus Paste with Double Yolk will have you falling head over heels. It's the perfect complement to a cup of delicious Chinese tea.
Rejoice in their glorious Mother-of-Pearl Pure Lotus Paste with Single Yolk or indulge in the true indulgence of the Assorted Fruits & Nuts in a tasteful delight of almonds, walnuts, white sesame, redcurrants, melon seeds, and zesty tangerine peel creating sensational texture with sensational flavours.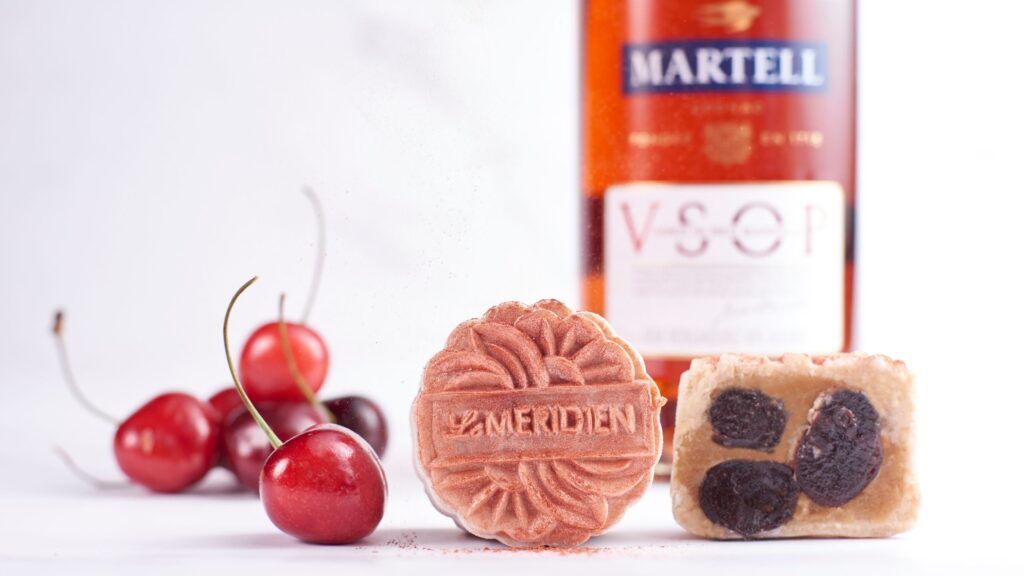 The Red Bean Paste is a tasteful delight of almonds, walnuts, white sesame, redcurrants The delicate sweetness of fresh red bean paste is subtle and elegant, tailored to suit contemporary palates.
Choose to purchase these mooncakes in the limited edition turquoise-hued chest premium gift box which accommodates four pieces!
Le Meridien has also introduced many flavourful tantalising dishes with a touch of modern-Chinese inspiration elevating the Mid- Autumn festival very Malaysian like personalising all cuisines in a drizzle of authentic Malaysian culture!!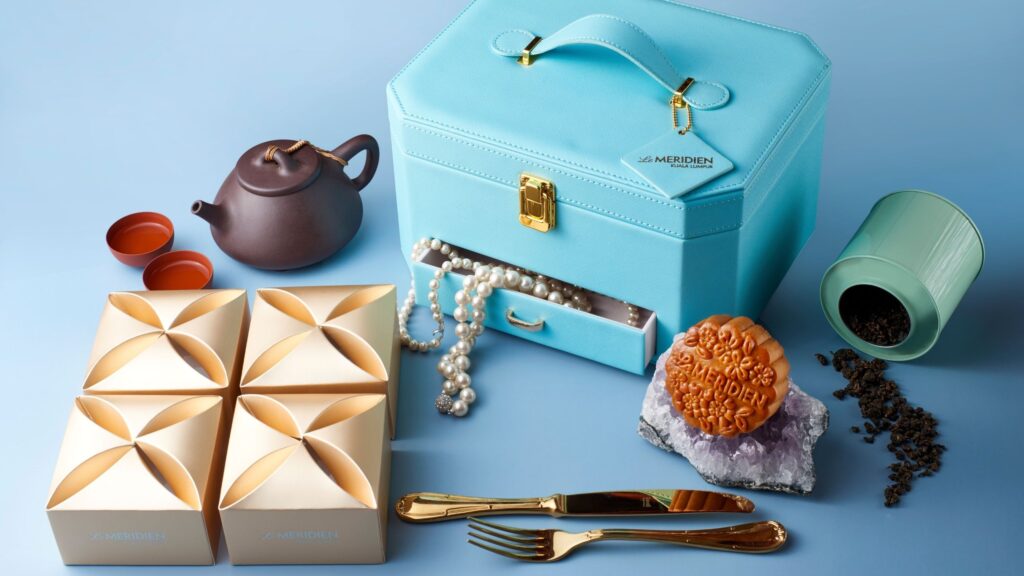 The TIMELESS BAKED CLASSICS ensemble is available in a fixed assorted selection at RM 208nett per set, whereas one is able to purchase any four mooncakes from the CONTEMPORARY SNOW SKIN CREATIONS and EXQUISITE BOLD & BOOZY SNOW SKIN GEMS categories, and pay an additional RM 108nett for the premium gift box, making it an excellent choice for those who relish variety.
Bulk purchases are also welcomed. Enjoy free delivery for orders of 20 boxes and above (applicable to one address only, located within a 10km radius from the hotel).

Bulk orders of more than 50 boxes should be made at least three (3) days in advance.

These dainty creations are also 

available for purchase on a per piece basis, starting at RM 34nett onwards per piece.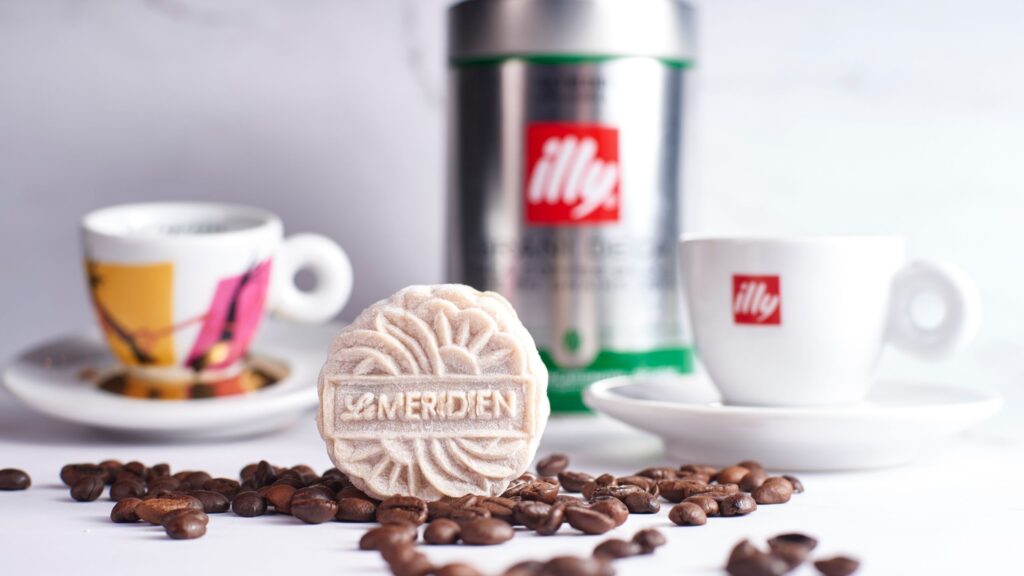 *All of the mooncakes are halal and pork-free.
Head over to Latitude 03, lobby level of Le Méridien Kuala Lumpur, from 1 August to 21 September 2021, or at the Mid-Autumn Festival fair at Pavilion Kuala Lumpur Shopping Centre from 1 to 21 September 2021 to purchase them.
Pre-orders are also available and do get the classic baked mooncakes via ODDLE.
To discover more or to place an advanced order, please call +60 12 215 8782 or email [email protected]