The Mid-Autumn Festival is just a month away! We're sure that most of you are probably busy looking for the perfect mooncake gift set to give to your family and friends. Look no further, because we've compiled another list of mooncake gift sets that you need to get your hands on this season! From traditionally baked mooncakes that will give you some childhood nostalgia ,to intricately crafted snowskin mooncakes that will leave you wanting more – it's time to lavish yourselves with some delectable and elegant mooncake sets.
CHAGEE's Limited Edition Mooncake Gift Set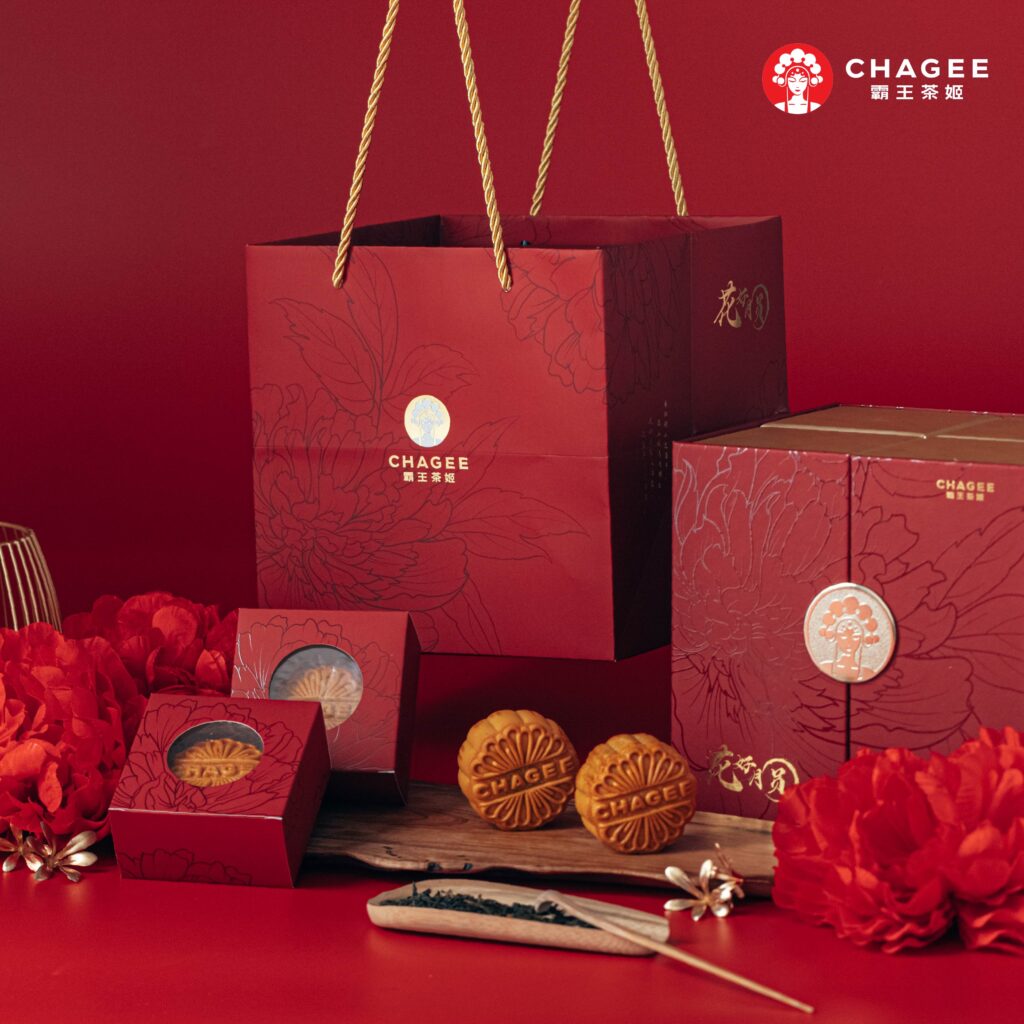 CHAGEE just launched a one-of-a-kind mooncake series in eye-candy boxes, paired with premium tea flavours for a joyous Mid-Autumn Festival celebration! To match the theme of 'blooming flowers under the magnificent moonlight', they're offering 6 dainty flower-shaped and halal-certified mooncakes, along with 2 finest selections of refreshing and smooth tea blends that perfectly complement the decadent mooncake flavours.
The exclusive CHAGEE Mooncake Gift Sets come with 2 signature tea blends, Jasmine Snow Bud and Glutinous Green Tea, along with an assortment of premium mooncake flavours, which include: Chocolate, Golden Starlight with Single Yoke, Golden Emerald with Single Yolk, Green Tea, Lotus Paste with Single Yolk, and Red Bean.
Availability period: The CHAGEE Mooncake Gift Sets are now available for limited quantity pre-orders; and will be available at all CHAGEE outlets from 18th August onwards.
Price: RM148 (Pre-order retail price), RM168 (Normal price)
Where to buy: CHAGEE's Official Shopee Store
Visit CHAGEE's official Facebook Page for more information.
Yue Restaurant's Mid-Autumn Festival Sets @ Sheraton Petaling Jaya Hotel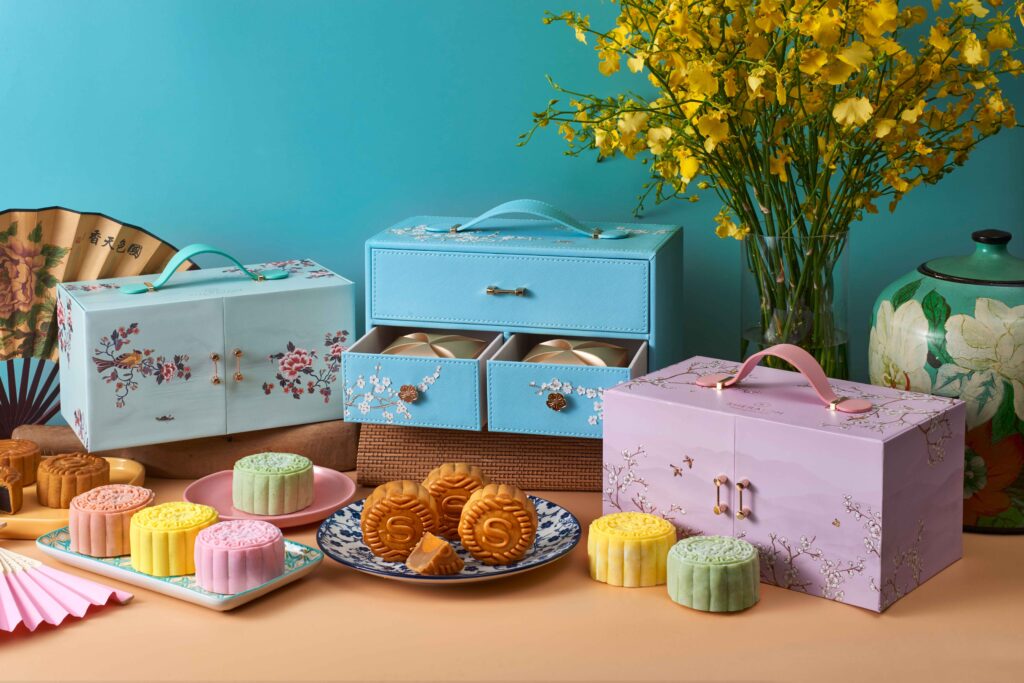 Celebrate the Mid-Autumn festivities with the debut of Yue restaurant's exclusive Mid-Autumn Festival sets at Sheraton Petaling Jaya Hotel. These Yue Snow Skin Mooncakes are infused with TWG Caravan Tea, TWG Red Chai Tea, TWG Pomme Prestige Tea, and TWG Pink Flamingo Tea.
They come in three distinct styles, each encased in a beautifully crafted box adorned with elements of traditional Chinese design: Peony Jade, Lilac Blossom, and Premium Turquoise. These boxes were created with the intention of being upcycled into a chest to store trinkets and small ornaments in, or displayed as a unique home accessory. In keeping with efforts to promote sustainability, the Premium Turquoise box is made of vegan leather and doubles as a luxurious jewellery box that will be treasured for years to come.
Price:
RM126 (Early bird offer, limited quantities available)
RM148 (Classic Baked Mooncakes in Peony Jade/Lilac Blossom)
RM168 (Classic Baked Mooncakes in Premium Turquoise)
RM168 (Snow Skin Mooncakes in Peony Jade/Lilac Blossom)
RM188 (Snow Skin Mooncakes in Premium Turquoise)
RM25 (per Classic Baked Mooncake)
RM36 (per Snow Skin Mooncake)
Where to buy: To browse through their mooncake selections or to make a purchase, visit www.sheratonpjstore.com. For enquiries, contact 03-7622 8888, 017-228 6098 or email [email protected]
Oversea's 'Crazy Rich Flavours' Mooncakes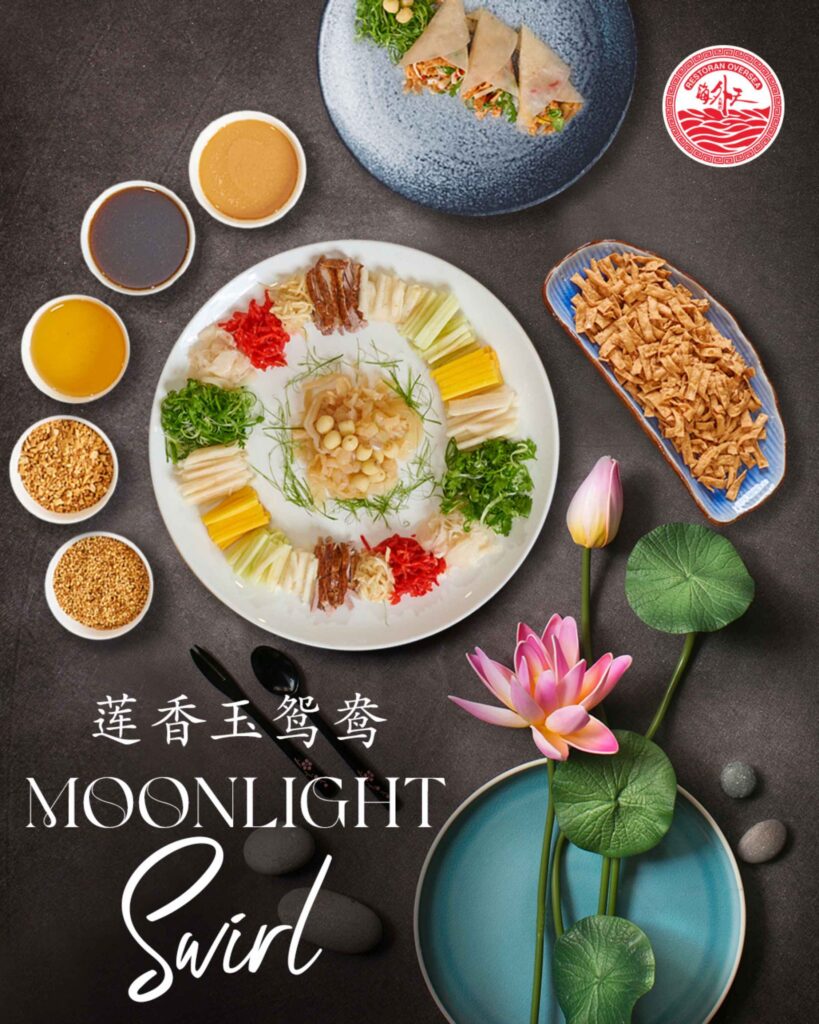 True to their theme of Crazy Rich Flavours, Oversea delivers us a wide assortment of mooncakes with unique flavours, such as the Matcha Lava Mooncake, Custard Lava Mooncake, and Durian Lava Mooncake that are sure to tempt your taste buds. Not to mention the other options such as the Baked Series and Snowy Series, there is bound to be something for everyone with this large variety of choices.
In addition to the innovating tastes and palates, these mooncakes also come in a vibrant gift set that is gracefully adorned with blooming floral designs and vivid colours to complement the Crazy Rich mooncake flavours. Asides from the mooncakes, Oversea Restaurant will also be introducing a brand-new Mid-Autumn platter this year: the Moonlight Swirl, inspired by the lousang typically enjoyed during Chinese New Year.
Availability period: From now till 10th September 2022.
Price: RM98 (50g x 6pcs), individual mooncake prices may vary.
Where to buy: Oversea Restaurants in Imbi, Sri Petaling, Ipoh, Genting outlets, and their website at www.overseamy.com.
Oh Cha Matcha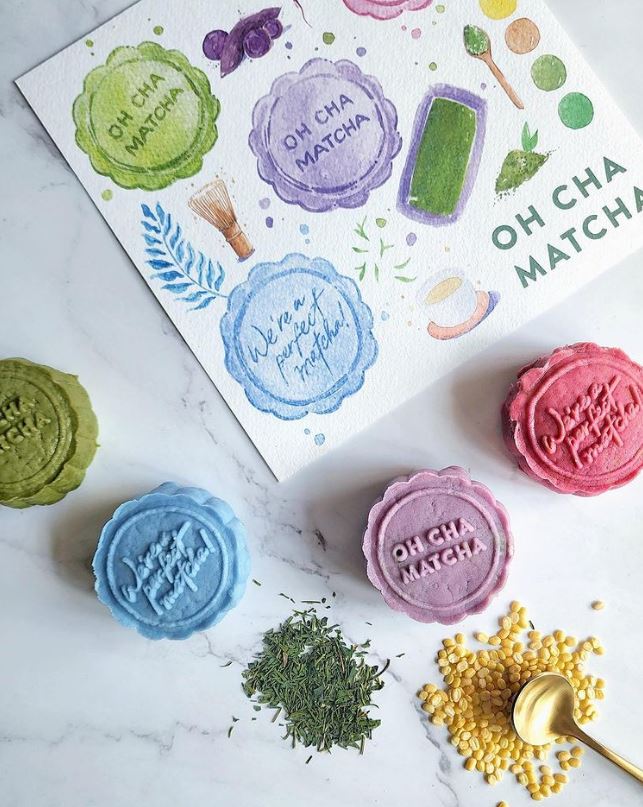 Oh Cha Matcha has brought back the Snow Skin Mooncake Series with the addition of a brand new flavour to celebrate the Mid-Autumn season! Oh Cha Matcha's Snow Skin Mooncakes are a unique recipe that differ greatly from traditional mooncakes. This season, classic flavours like Matcha Mung Bean (Matcha Snow Skin), Genmaicha Mung Bean (Blue Spirulina Snow Skin), and Hojicha Mung Bean (Purple Sweet Potato Snow Skin) are available, as well as a new flavour, Gyokuro Mung Bean (Beetroot Snow Skin). Gyokuro is unique because it is the rarest and most expensive Japanese green tea available. Its aroma and umami palate come from a special shade-growing process in Uji, Kyoto.
Price: RM69.90 per box (4pcs)
Availability Period: Now till 11th September
Where to buy: Pre-ordered online for self-collection only at Oh Cha Matcha's TTDI store.
Four Seasons X Jimmy Choo Mooncake Gift Boxes
Jimmy Choo's handmade mooncake gift boxes are the ideal way to commemorate this Mid-Autumn Festival. It is enclosed in a circular, bright pink box that reflects the feelings of joy, fortune, and abundance associated with the occasion. The gorgeous mooncakes are created with care and presented in a Four Seasons gift box.
The peacock origami pattern and spherical totem box symbolise an ancient Chinese tradition in which a family gazes at the full moon while savouring tasty mooncakes. Each unique box cover includes an identifiable Jimmy Choo design that draws attention to the design's vibrant colours.
Price: RM488 (Traditional Baked Mooncake) / RM588 (Snowskin Mooncake)
Where to buy: Four Seasons Hotel Kuala Lumpur's Official Website
For more information head over to their website or check out their Instagram and Facebook.
More on the Mid-Autumn festival? Read this: