This might seem counterintuitive, but it IS possible to have intimate dining experiences… in a shopping mall! Whether you're on a romantic dinner date, a quiet work lunch, or a classy celebration with friends, a wide array of mall-based dining establishments offer the privacy, ambience and service you want for an intimate gourmet experience.
Here's a list of the top private dining experiences you can enjoy in Klang Valley malls, compiled by the Pavilion Kuala Lumpur's specialised Dining Concierge.
Celadon, Pavilion KL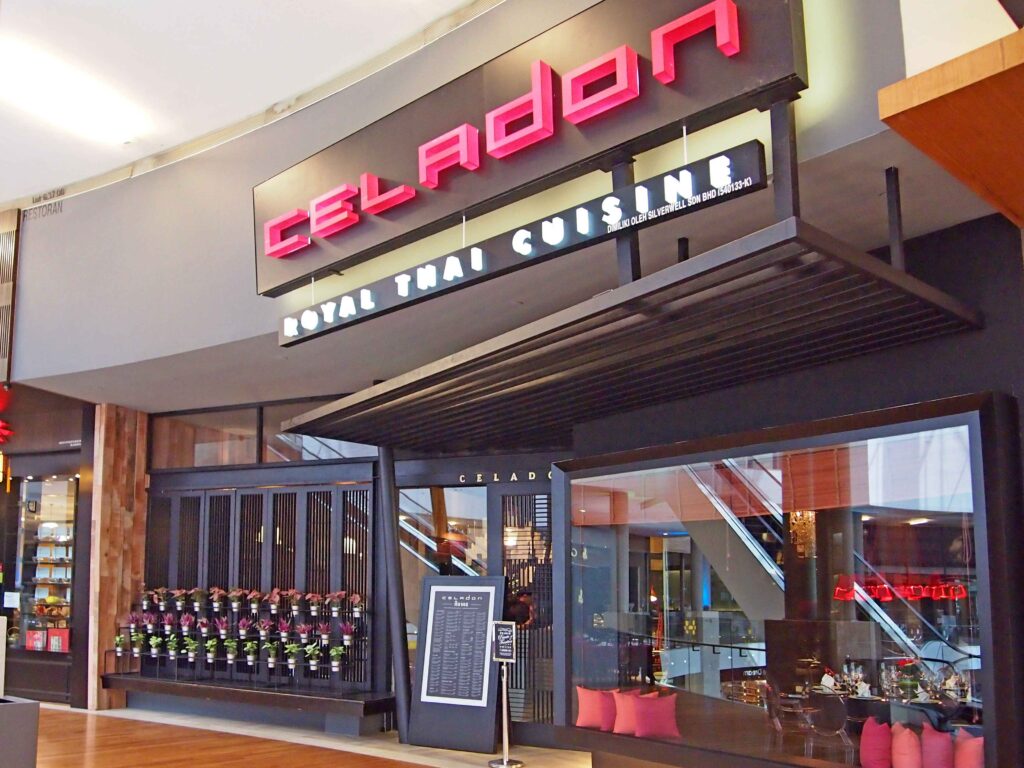 Thai cuisine is all about obtaining the right mix of sweet, salty, sour, and spicy flavours. Celadon Royal Thai Cuisine offers three private rooms, each seating six to ten people, for you to enjoy a full lunch with your loved ones. Celadon oozes modern Thai vibes with its sleek and sophisticated furnishings and a burst of colour from luxurious Thai silk pillows.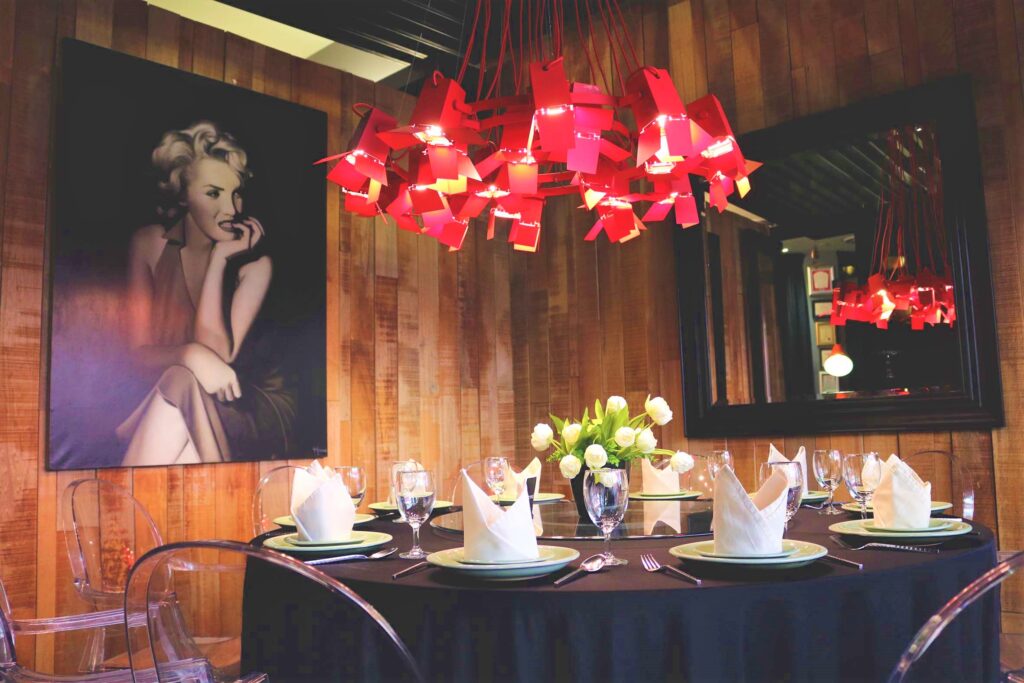 Patrons could enjoy real Thai cuisine made by professional Thai cooks while also immersing themselves in the culture thanks to the wonderful Thai artifacts that adorn the dining space. Green Curry, Tom Yam, and other Thai specialties are popular dishes.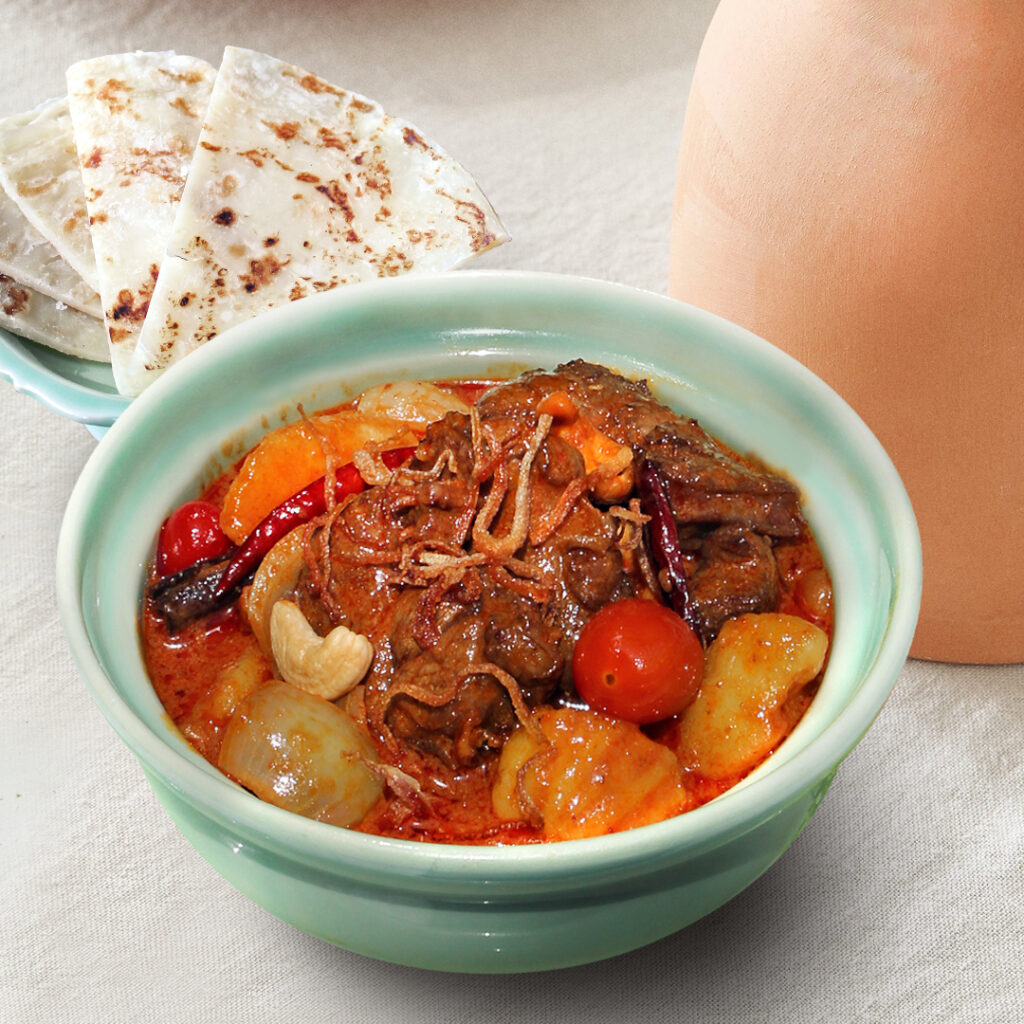 Location: Celadon Royal Thai Cuisine, Level 6, Pavilion KL
Capacity: 1 six-seater room, 2 ten-seater rooms
Serai, Pavilion KL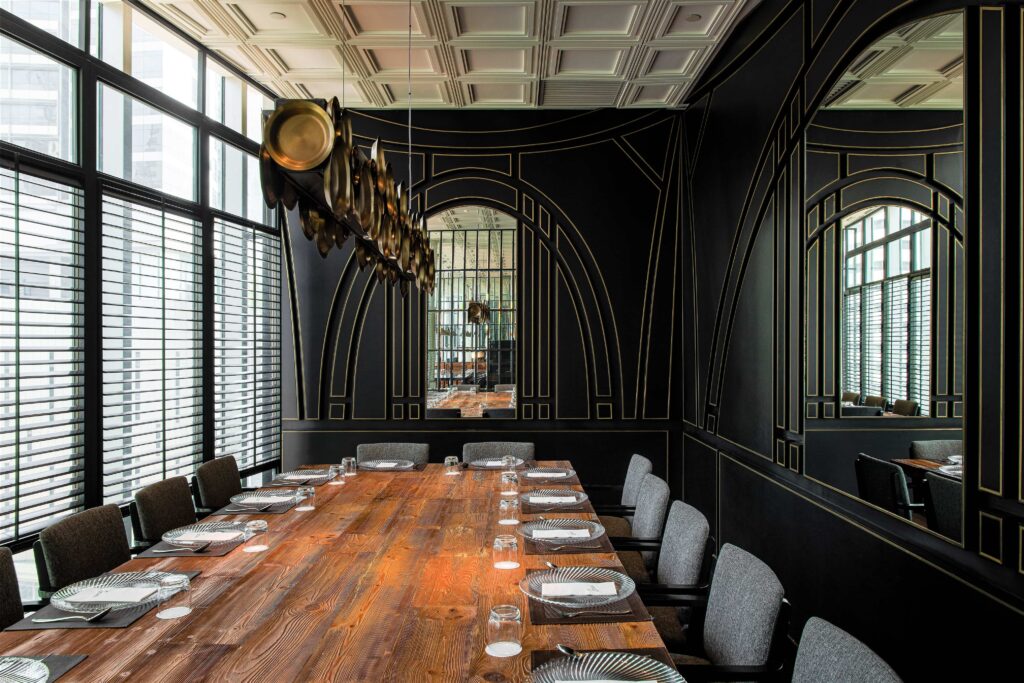 Malaysian cuisine is one of the world's most diverse, thanks to the country's rich cultural legacy. Serai is a must-visit for the greatest Malay and fusion cuisine! Nasi Kerabu with Ayam Percik, Middle Eastern Medley, Serai Tasting Platter, and their decadent Berry Pavlova are all must-tries.
Serai at Pavilion KL features bold geometry, pendant lights, and marble detailing in an art deco-inspired interior with a modern twist. Its 16-seat private room boasts a wonderful perspective of the city's skyscrapers, providing a stunning backdrop for your special occasion, even if it's a birthday celebration or a buka puasa dinner!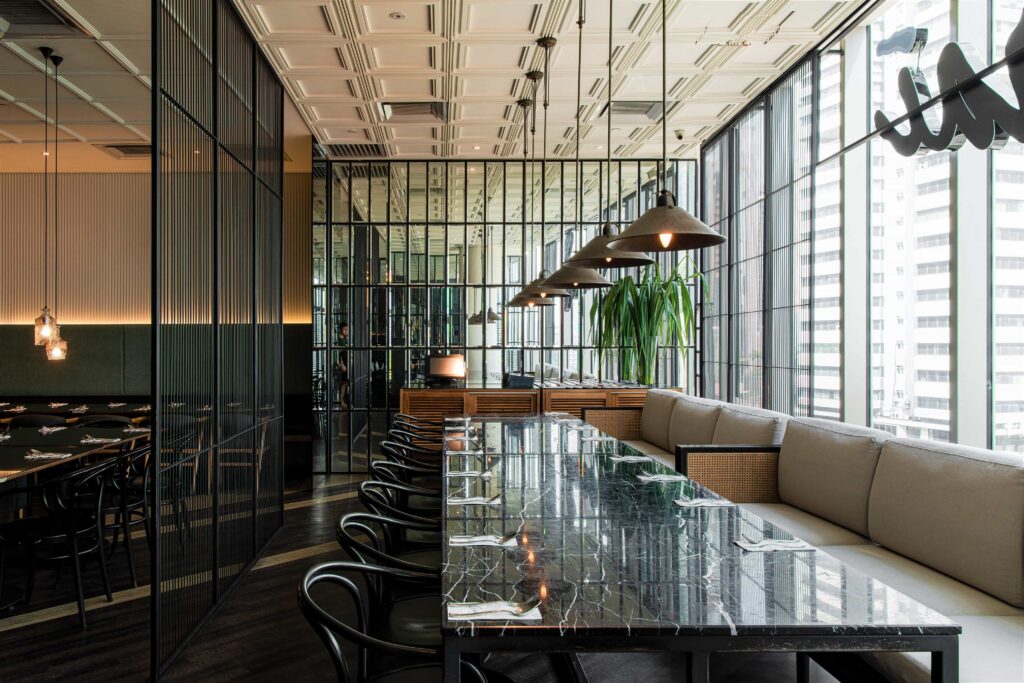 Location: Serai, Level 7, Dining Loft, Pavilion KL 
Capacity: 1 sixteen-seater room
Grandmama's, Intermark Mall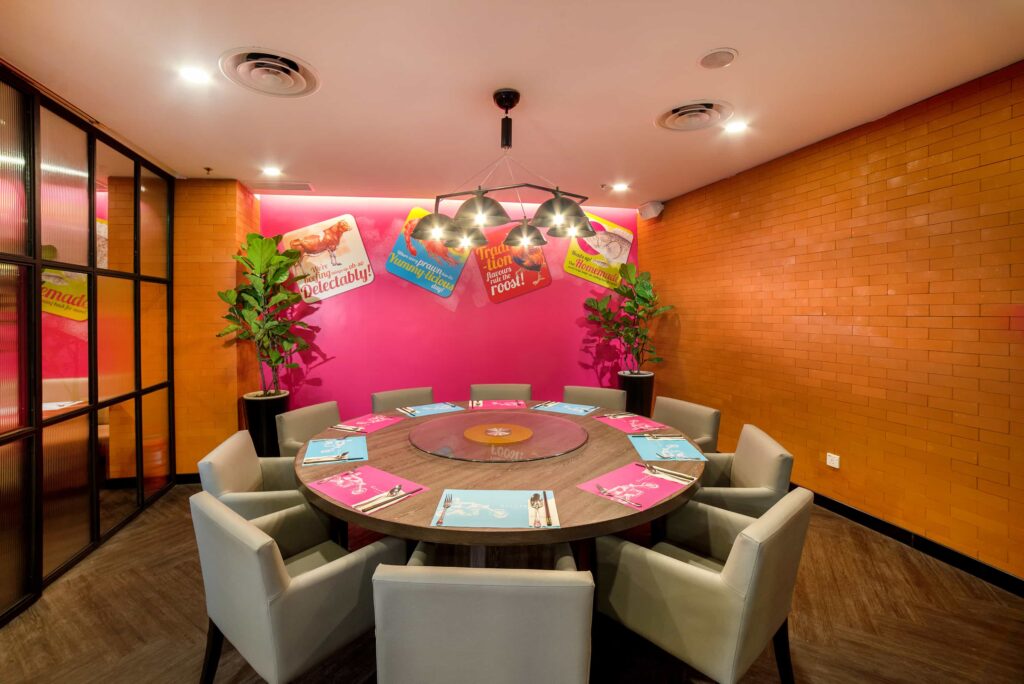 Grandmama's is like eating at your grandmother's dinner table for a truly Malaysian experience. Nasi Lemak, Nasi Ayam Istimewa, Duck Egg Char Kway Teow, Curry Fish Head, Hakka Fried Rice, and other popular local dishes are a must-try at Grandmama's.
Located at Intermark Mall, it has an exclusive 10-seater private dining room featuring a huge round table, comfortable chairs, and decorations with bursts of brilliant colours. This large area is ideal for sharing a delicious dinner with family, coworkers, or friends!
Location: Grandmama's, Ground Floor, Intermark Mall
Capacity: 1 ten-seater room (minimum 8 pax)
Hanare, Intermark Mall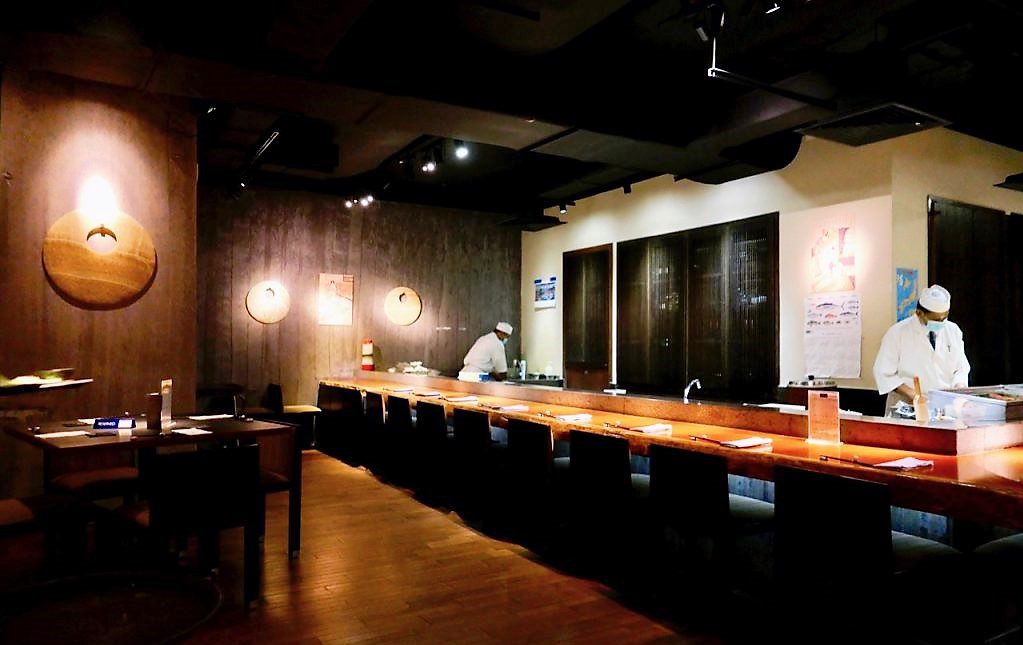 Hanare never disappoints when it comes to Japanese cuisine. Treat yourself and your loved ones to delicious Japanese cuisine, where every sushi and dish is made with fresh fish brought in from Tokyo's famous Tsukiji Fish Market by professional chefs.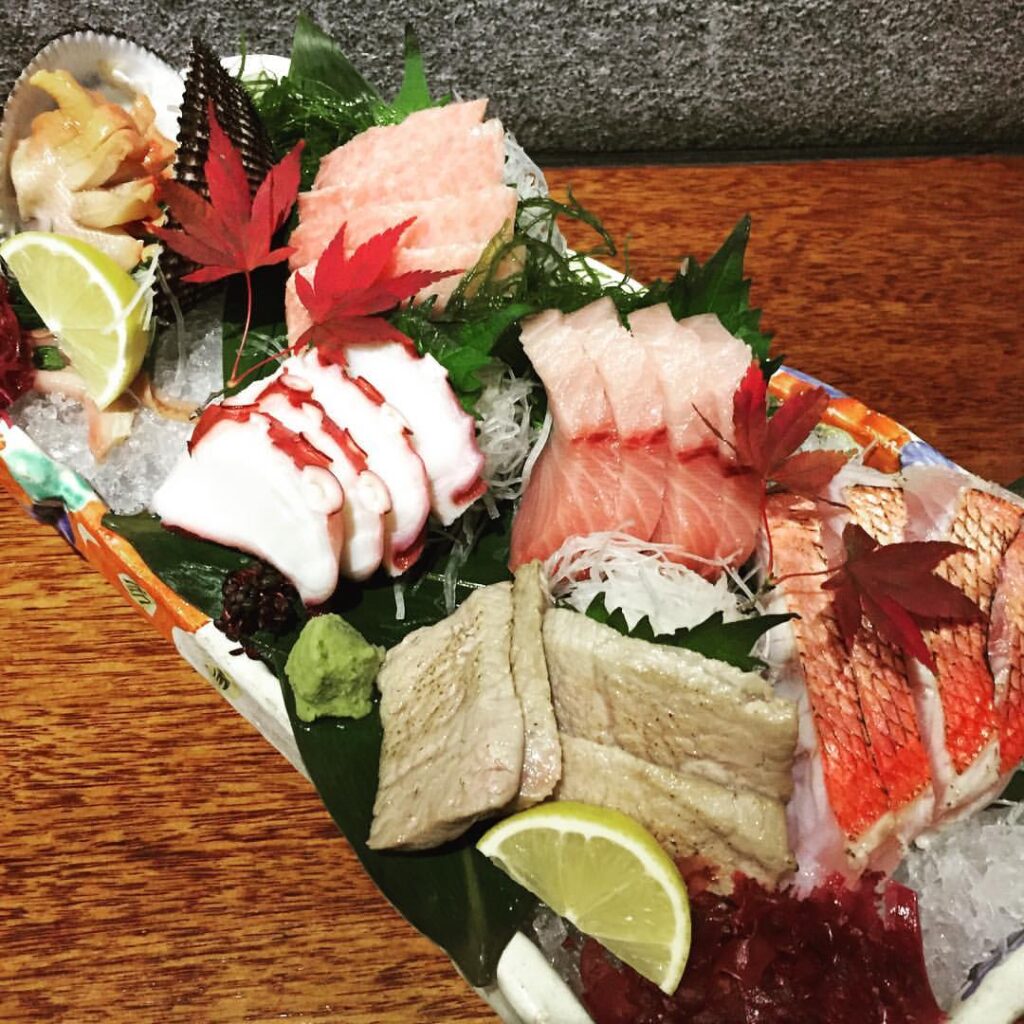 Diners can look forward to a great dining experience in a contemporary setting with gorgeous bamboo wood and stone furniture that highlights exquisite Japanese cuisine. A ten-seater room and a sixteen-seater room are available for diners to enjoy their dinner in privacy.
Location: Hanare, Ground Floor, Intermark Mall
Capacity: 1 ten-seater room (RM35 surcharge) and 1 sixteen-seater room (RM55 surcharge)
Onsemiro Restaurant, Intermark Mall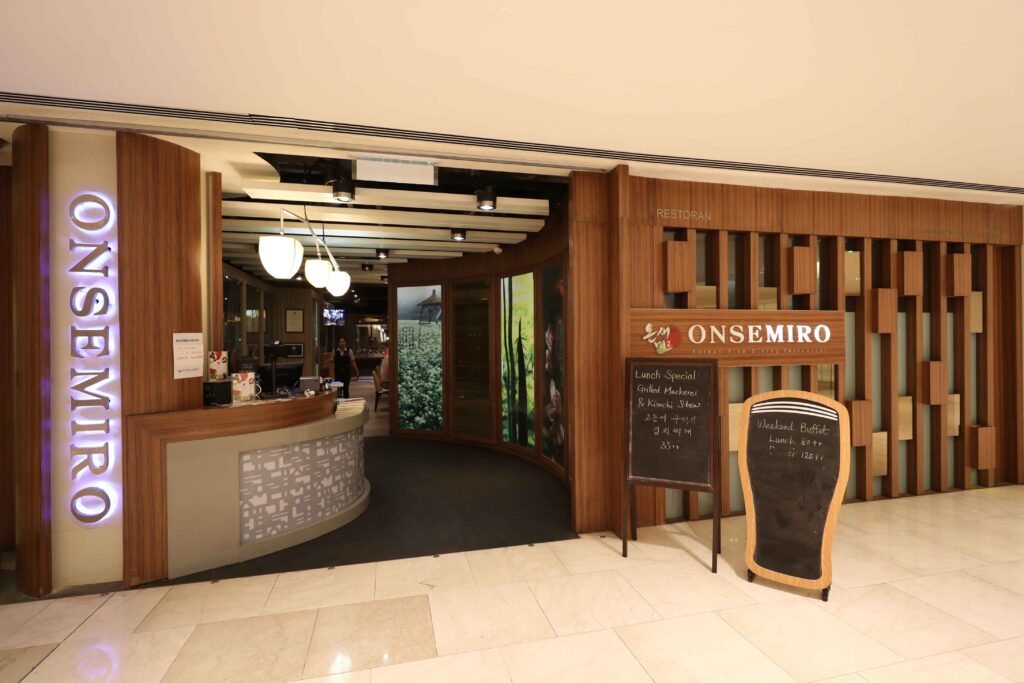 Onsemiro Restaurant is a hidden gem in Kuala Lumpur, with a gourmet menu of genuinely authentic and traditional Korean foods that are free of pork. Patrons could look forward to familiar Korean favourites in fine-dining splendour, amidst the sleek hardwood and tiled environment, with many private dining rooms to choose from. It's ideal for a romantic date, a special occasion, or a work lunch.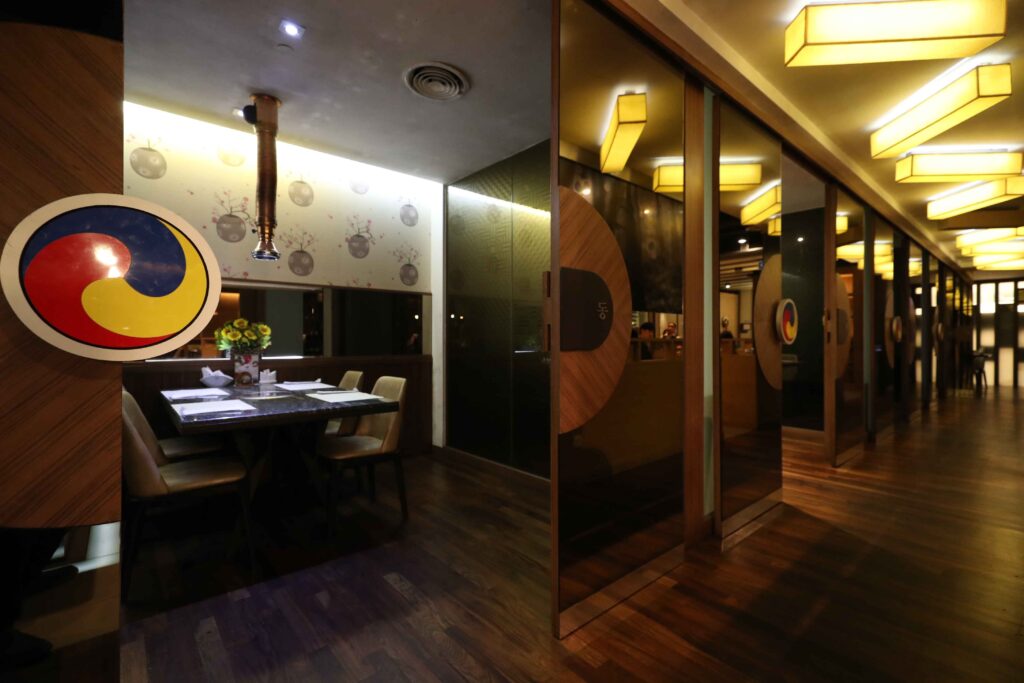 A few suggestions on how to eat Korean food.  Start with a variety of real banchan, before moving on to Korean classics like pajeon, pancakes, seafood stews, and more. The delicious K-BBQ will be prepared right in front of your eyes, so sit back and enjoy the exploding flavours.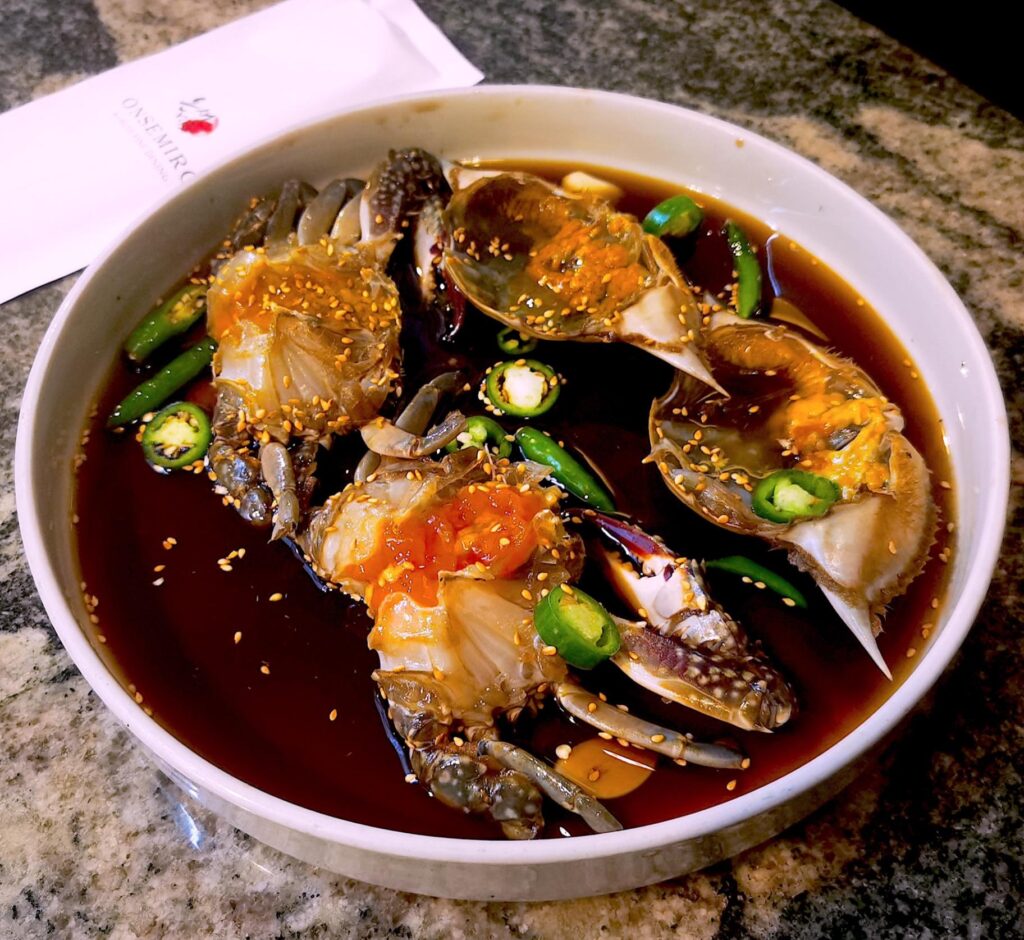 Location: Onsemiro Restaurant, 2nd Floor, Intermark Mall
Capacity: 4 two to three-seater rooms, 2 four to five-seater rooms, 2 ten-seater rooms, 1 30-seater room
In Colonial, Intermark Mall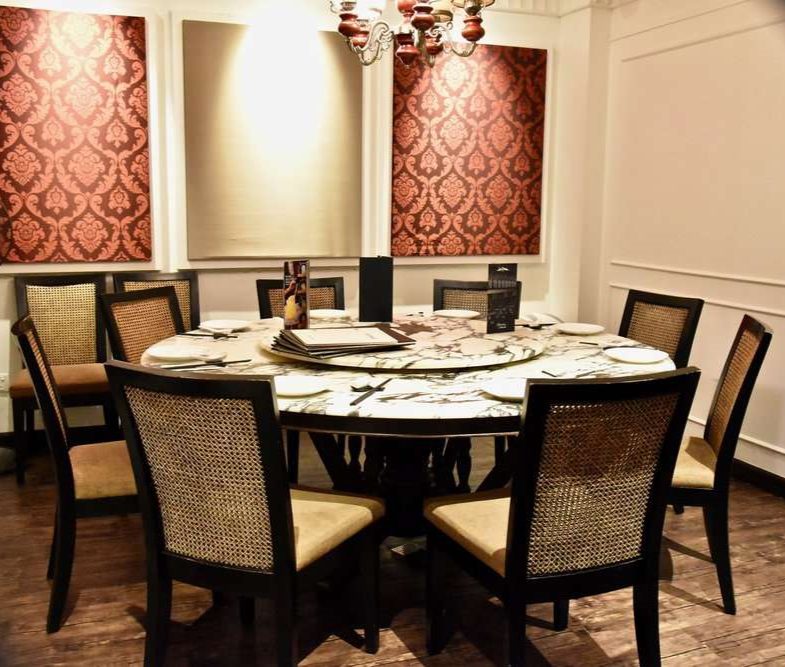 In Colonial, known for its Anglo-Chinese cuisine, will entice your taste buds with a delectable fresh seafood menu, which includes Hiroshima Oysters and Jumbo Prawns, as well as their famed Duck Rice in Broth and luscious Oxtail Pot.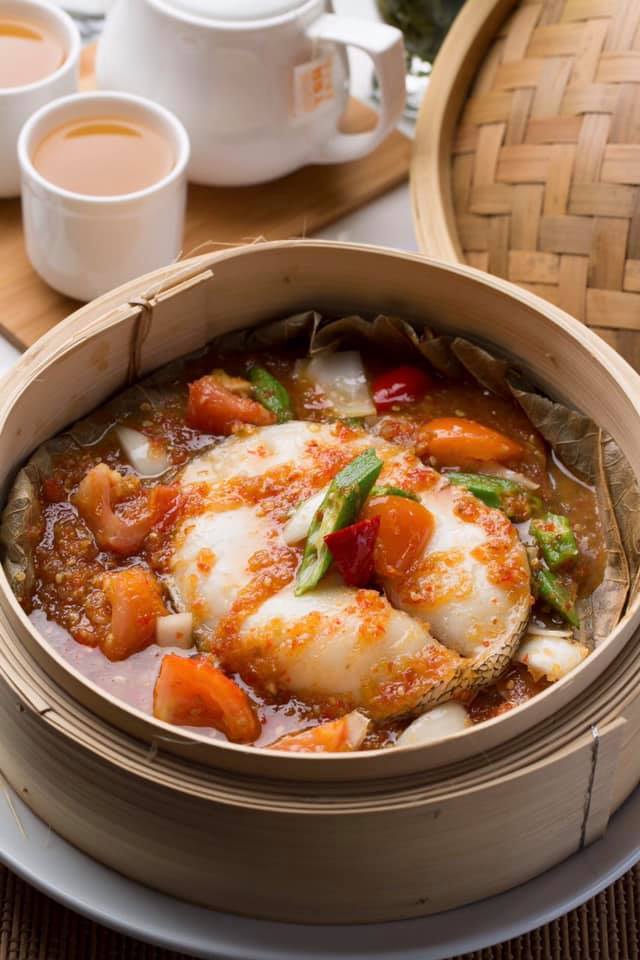 The colonial-styled restaurant includes three private rooms that can accommodate large groups and has an attractive environment. Everyone's taste buds will be satisfied by the restaurant's innovative take on Chinese cuisine!
Location: In Colonial, Ground Floor, Intermark Mall
Capacity: 3 ten-seater private rooms
Grand Imperial, Pavilion KL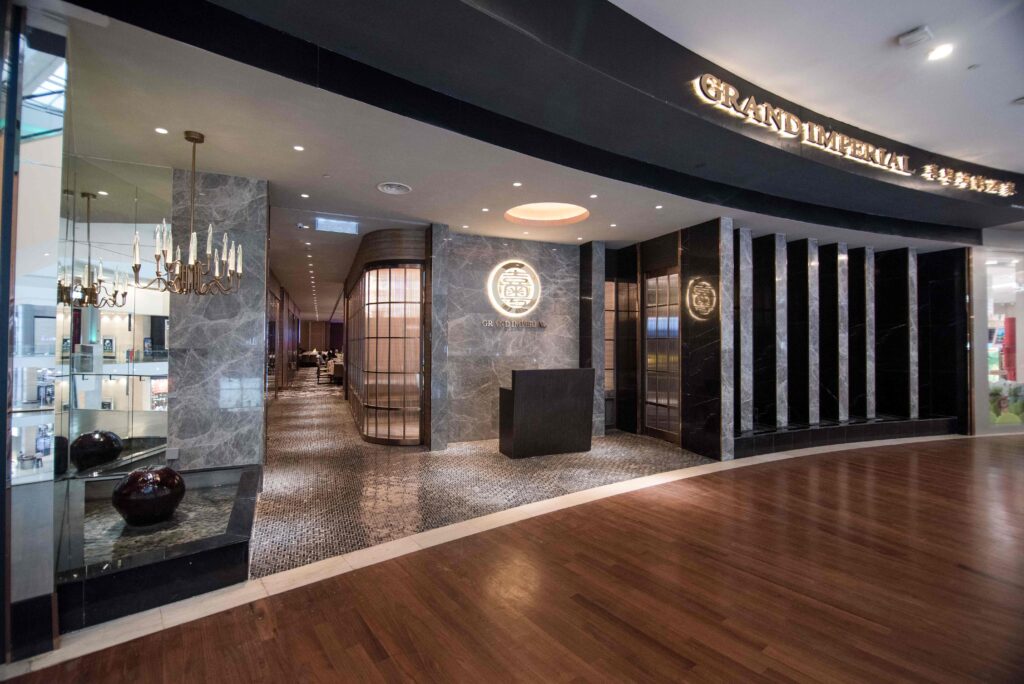 Grand Imperial is one of Kuala Lumpur's most renowned non-halal Chinese restaurants. It's the ideal location for hosting lunches, dinners, and banquets for friends and families, thanks to its luxurious carpeted interior, towering chandeliers, and ample seating. There are seven ten-seater rooms available in the Grand Imperial at Pavilion KL.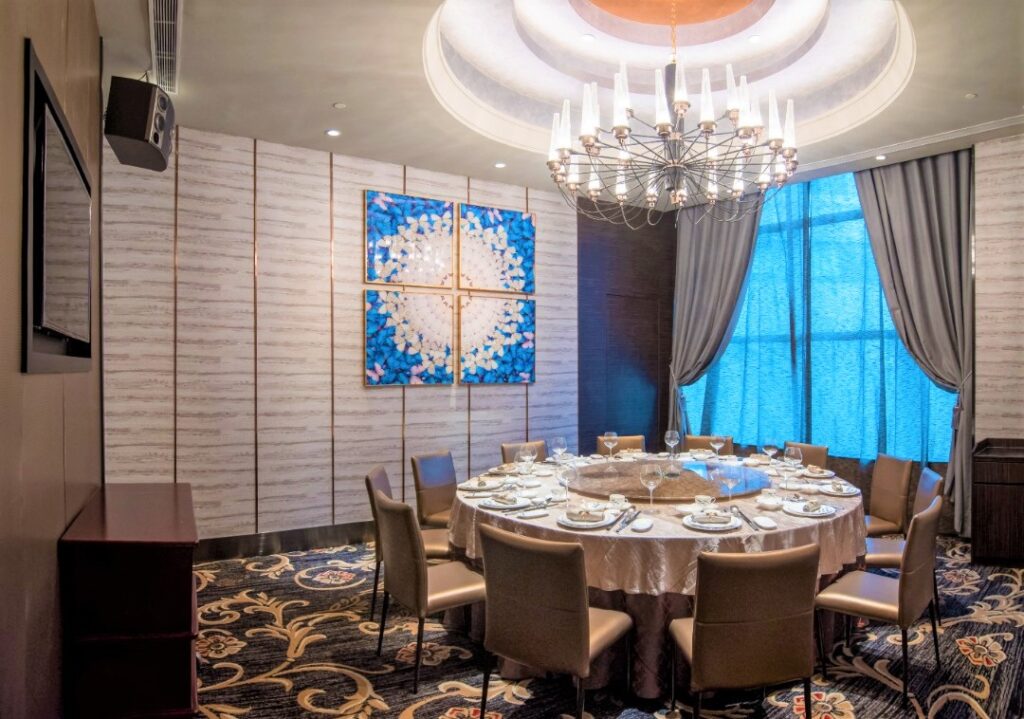 Grand Imperial's signature Iberico Ribs are a must-try! The Spanish-style ribs are slow-roasted for a rich flavour and grilled for a beautifully charred and crispy surface. Additionally, if you're looking for something unique, consider trying their Duck Tongue in Sichuan Style, which is a delicious delicacy!
Location: Grand Imperial, Level 6, Pavilion KL
Capacity: 7 ten-seater private rooms
Oriental Landmark, Intermark Mall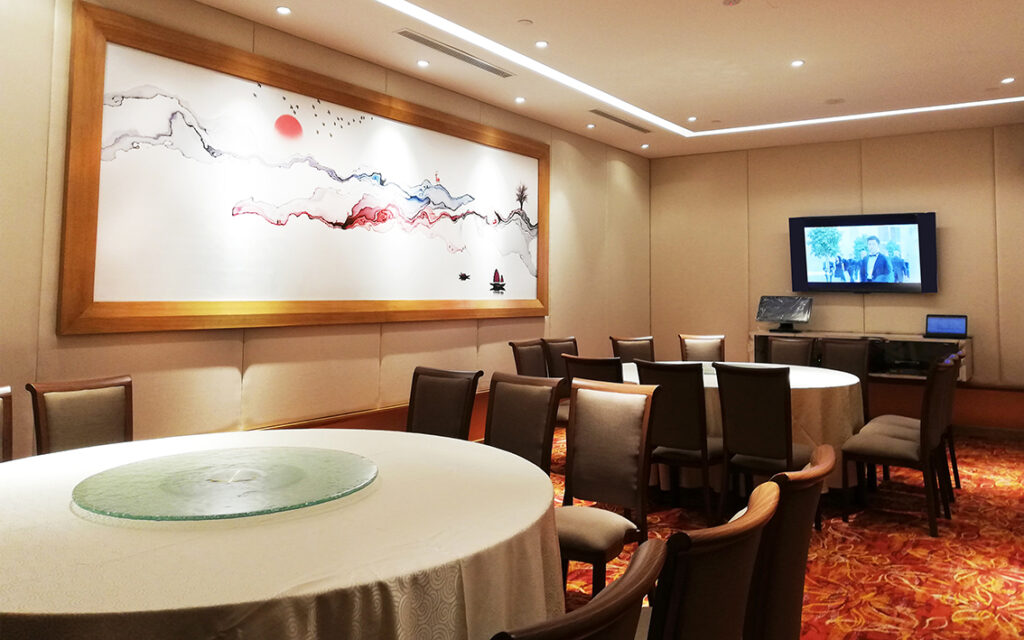 Do you have a desire for some dim sum or some exquisite Chinese cuisine for lunch? Oriental Landmark (Non-Halal) in Intermark Mall is the place to go! It is the ideal setting for sophisticated events, such as wedding banquets or a more intimate meal with family and friends, with its soft red carpets and stunning gold decor, as well as rooms for groups of all kinds.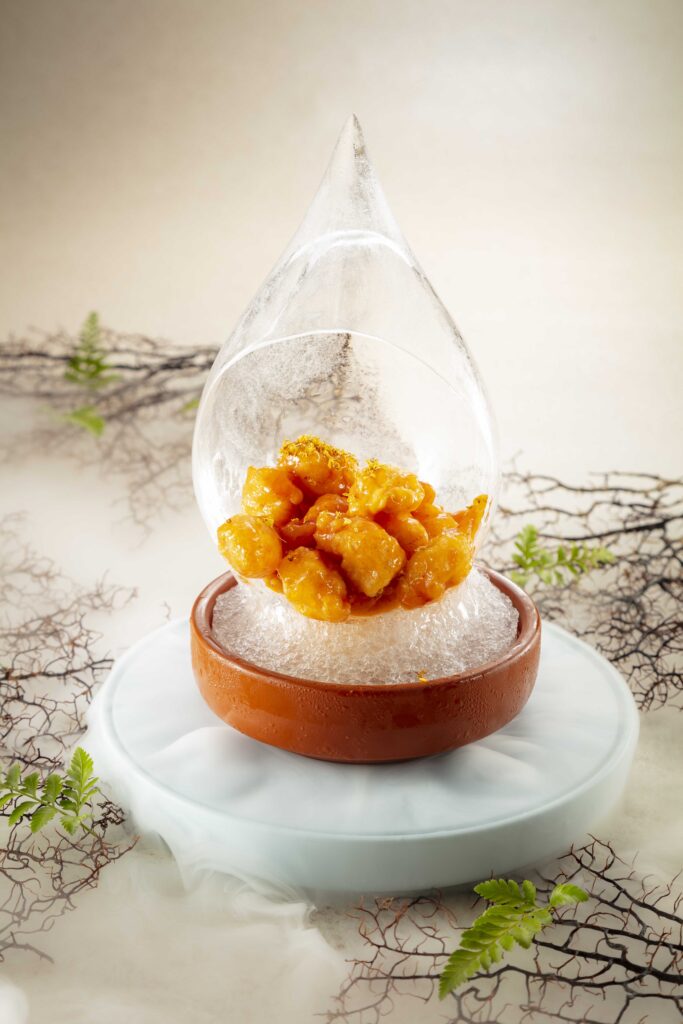 'Gu Lou Yuk' Iceberg, Deep Fried Yellow Corvina Fish, BBQ Baby Duck Drumstick, and Claypot 'Loh Shu Fun' are among the specialties offered. And to round out your dinner, try one of Oriental Landmark's signatures – Double Boiled Chicken Soup.
Location: Oriental Landmark, Ground Floor, Intermark Mall
Capacity: 1 five-seater room, 1 eight-seater room, 1 twelve-seater room, 1 thirty-seater room (KTV included)
Bon appetit!