Chicken is the most accessible and versatile meats in the market – and the juiciest when prepared correctly. Undoubtedly, the most enticing way to cook chicken is through frying. Imagine the glistening and crunchy exterior of the skin, and the succulent and tender meat after biting into it. It's pure heaven right there!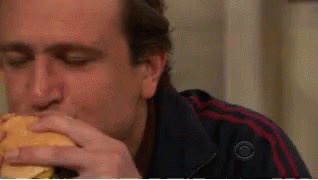 The latest F&B outlet creating buzz in Malaysia's dining scene is Fowlboys Chicken Joint. Many people have been raving about how delectable their buttermilk fried chicken is in their new restaurant at SS15 Subang Jaya. Not to mention, the prices are affordable as cluck!
Sure, you might be thinking that it could be just another chicken burger. But Fowlboys burgers are NOT ordinary. Their chicken thighs are covered with crispy and savory batter, and cooked to perfection. Paired with the softest pair of potato buns, tangy spicy mayo, and a sprinkle of spicy jalapeño, this burger will leave you gagging for more!
If burgers are not your cup-of-tea, Fowlboys gotchu. Their chicken and waffle duo are an absolute hit! It is a bit jarring and odd how these two completely different foods can be matched together. But don't be afraid, as this sweet and savory combo is paired deliciously – and will have your tastebuds tingle. Any worries regarding the combination of waffles and chicken will go away in an instant!
Here is a good look at Fowlboys's updated menu: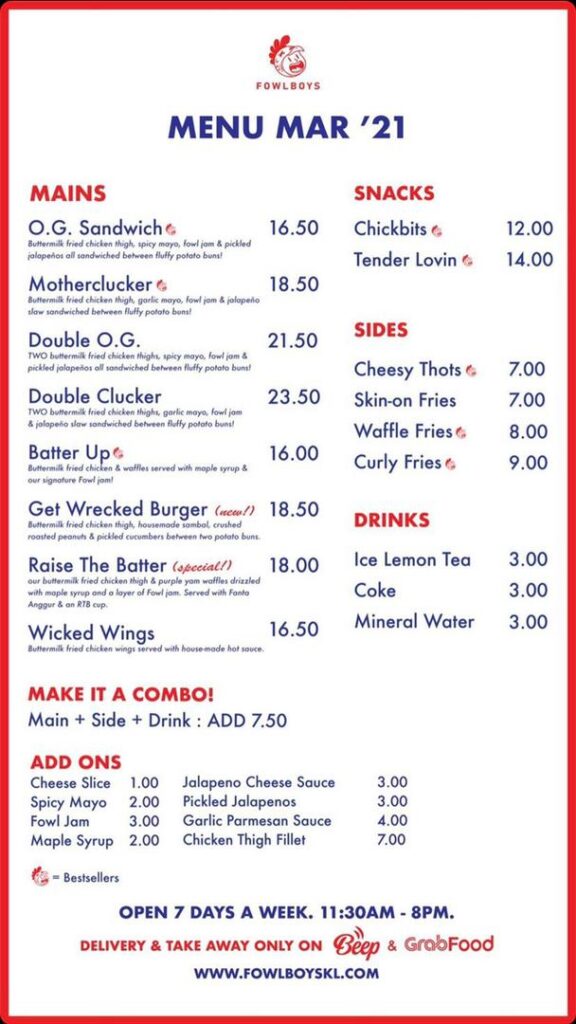 Tempting enough for you? Well, flap your way to SS15 or Plaza Mont Kiara to get a delicious crispy chicken burger for your next meal!
Wanna stay in the comfort of your home though? Fowlboys gotchu again! This chicken joint also offers a delivery service that will make your purchase easy-peasy.
Order yours on beepit and have a clucking delicious time with your Fowlboys burgers!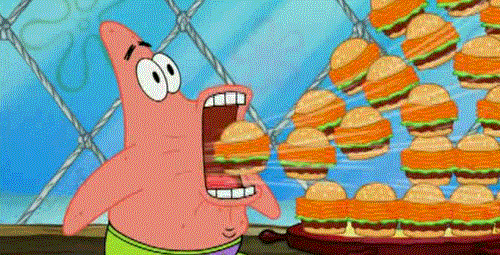 Hungry for more? These articles are just for you!
Roll Up Your Sleeves And Indulge In The Best Sloppy, Drool-Worthy Burgers On Foodpanda
Fond(le) Of Food: Eyegasmic Dishes That Are Also Great Aphrodisiacs