This Mid-Autumn Festival, embark on an interstellar taste exploration journey with Valen's Patisserie chocolate mooncakes.
Inspired by fascinating space missions and exploration to the moon, Valen's Patisserie introduces the "Fly Me to the Moon" chocolate mooncakes featuring an imaginary modern illustration of the Jade Bunny in outer space, finding his way to the moon.
 The 'Fly Me to the Moon' chocolate mooncakes are presented in a limited edition box of four, featuring modern illustrations of Jade Bunny in outer space. The box of four chocolate mooncakes comes in pre-set flavours, each with its own imaginary illustrative planet design.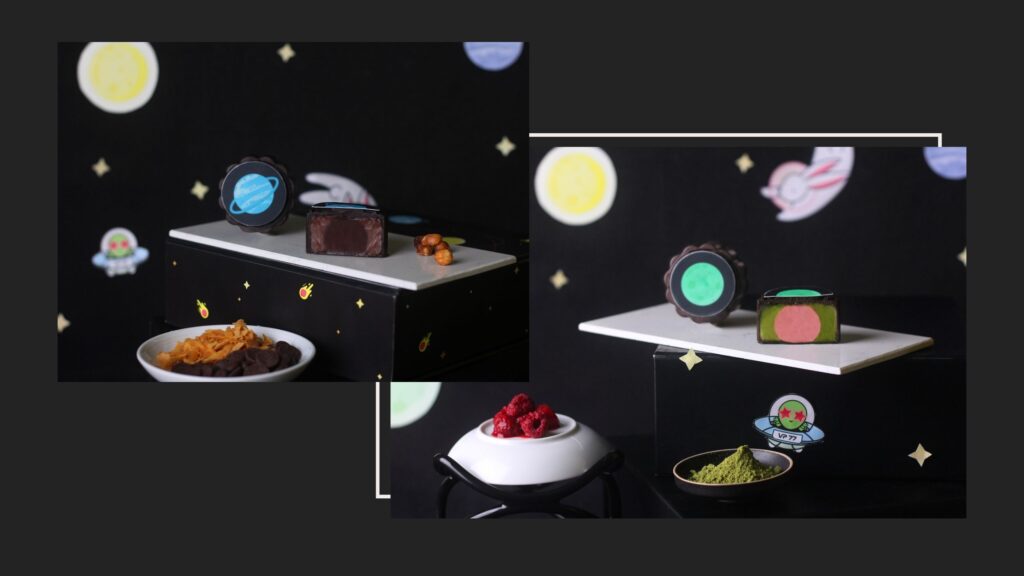 The planet MR, planet YU-GEN, the Planet CHOFEE and Planet HAZEL inspired the chocolate mooncake flavours, that Jade Bunny encounters on his way to the moon.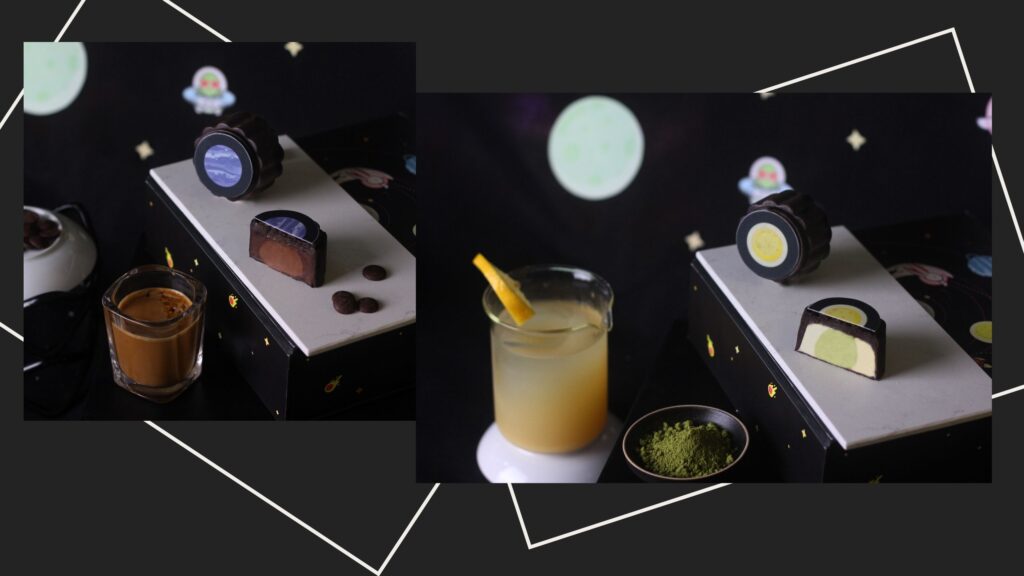 The four chocolate mooncakes feature three new unconventional flavours, featuring Japanese tea and fruit combinations the "Matcha Raspberry" and "Yuzu Genmaicha".There is also a flavour for coffee fans, the  "Chocolate Coffee" flavour that is made with imported premium Japanese Arabica coffee. The set also comes with the signature classic "Hazelnut Praline" flavour.
 The chocolate mooncakes are available at RM 98 a box. There is also an early bird rate of RM 88 for those who place an order from now until the 31st of August 2021.