This year due to the Covid-19 pandemic, Sarawak Tourism Board has planned a three-day virtual experience, featuring a wide range of musical performances from traditional to world fusion and contemporary.
RWMF 2021 will be a combination of past RWMF performances and pre-recorded sessions with homegrown acts!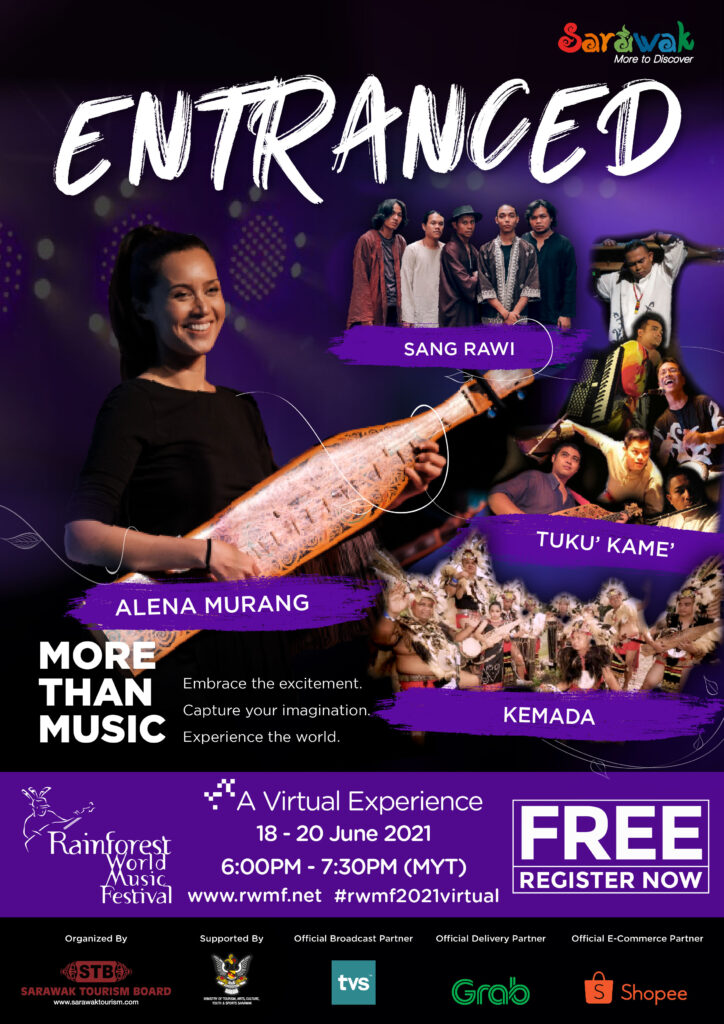 The showcase will feature Sarawakian talents Alena Murang, Kemada, Sang Rawi, At Adau, Tuku Kame, Suk Binie', Nading Rhapsody and Mathew Ngau as well as flashbacks of favourite musical acts from previous years, along with interviews with RWMF's forerunners and personalities followed by giveaway sessions.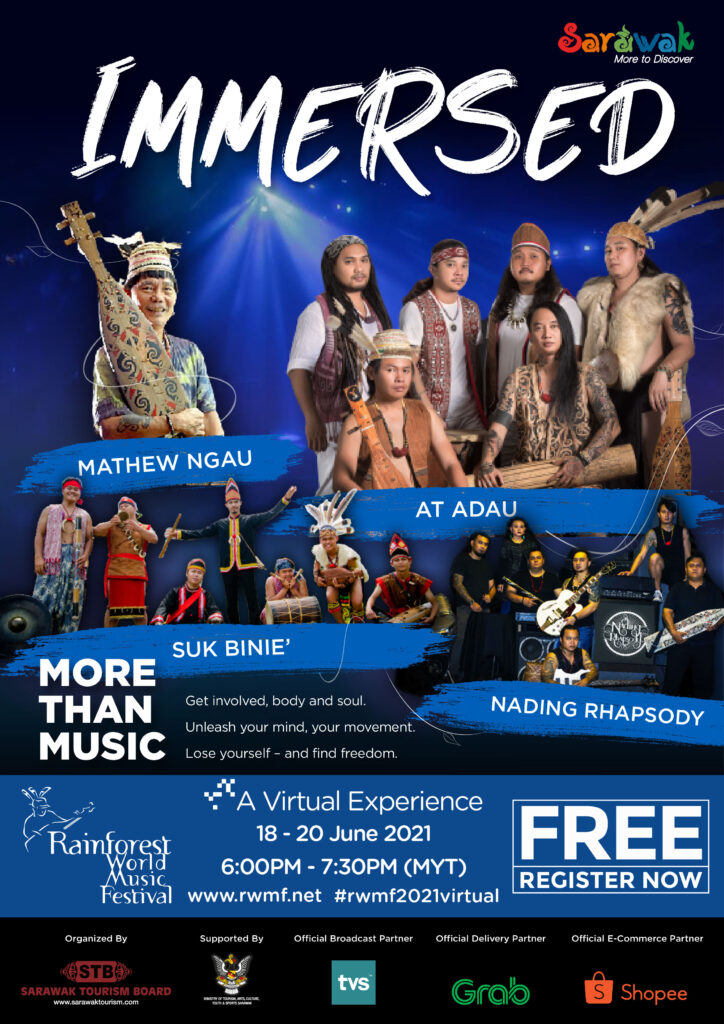 Be "ENTRANCED, LIBERATED, IMMERSED" in a celebration of music, arts and culture with Rainforest World Music Festival (RWMF) from the comforts of your own home at no cost.
Date of the event: 18 – 20 June 2021
Time of the event: 6pm to 7.30pm
During the online streaming, viewers are eligible to win plenty of prize giveaways, goodie bags, discounts vouchers for hotels, and many more. Viewers can also enjoy the show on TVS, Sarawak's very own tv station on Astro (Channel 122) and RWMF's official broadcast partner.
For a complete experience, viewers can order food delivery and dine-in at home via Grab, RWMF's official food delivery platform. Viewers can also order limited-edition merchandise such as T-shirts or cloth face masks to
mark their first-ever RWMF's virtual experience through Shopee, RWMF's official e-commerce platform. Shopee will also be broadcasting RWMF 2021 on its own channel, Shopee Live!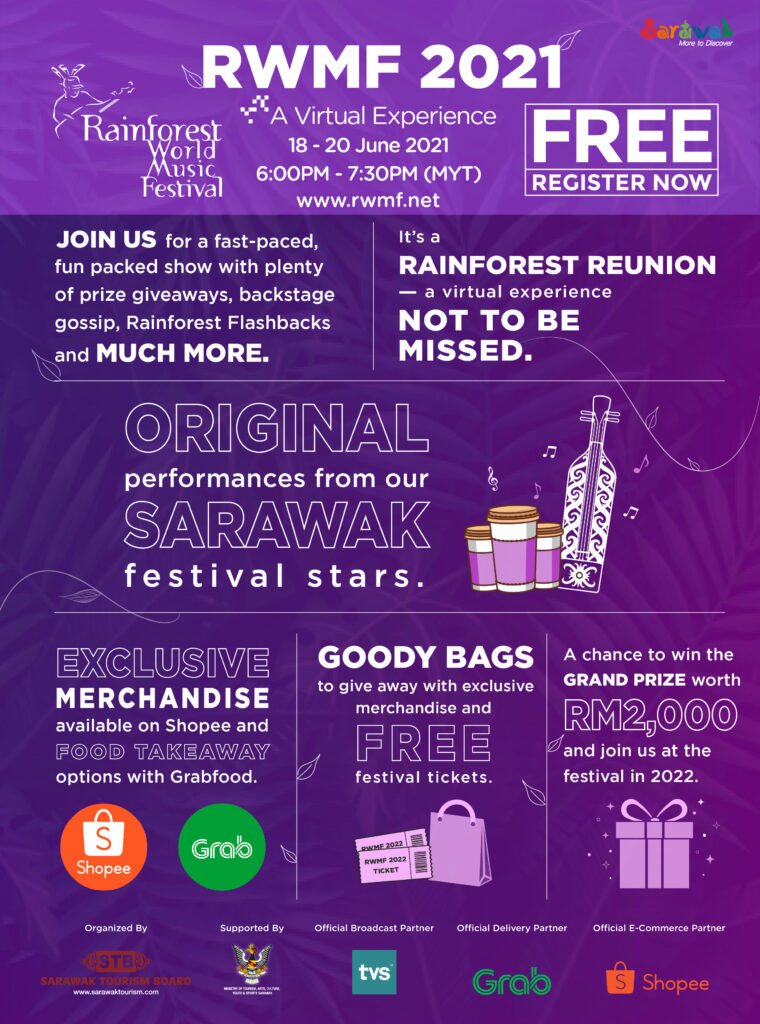 Go get your tickets now & experience the spectacular online concert folks, winning amazing goodies and merchandise that awaits ya!