In the same way you would select your favourite, personalised flower bouquet arrangements, Chloé Atelier des Fleurs enables you to compose your own personalised scent!
The Chloé collection, already composed of twelve fragrances, makes way for three new scents crafted by some of the greatest names in perfumery.
These inspired perfumers drew on their olfactory memories to impressively compose unique aromatic interpretations of their favourite flowers with a limited palette exclusively restricted to all-natural origin ingredients.
Each perfume in the collection asserts a single floral, aromatic or woody scent. Thus, they can be worn on their own like a corsage or blended to compose endless combinations.
Crafted with exquisite care, these three newly introduced 100% natural origin fragrances are formulated with naturally derived alcohol* and water, Narcissus Poeticus, Iris and Ylang Cananga, contain no filters or artificial colourings; while the box and bottle are partially made with recycled materials. Moreover, Chloe has relinquished the hot foil stamping of its label in favour of an eco-friendlier printing method.
Narcissus Poeticus
Chloé Atelier des Fleurs Narcissus Poeticus, RM530 (50ml) & RM1,035 (100ml)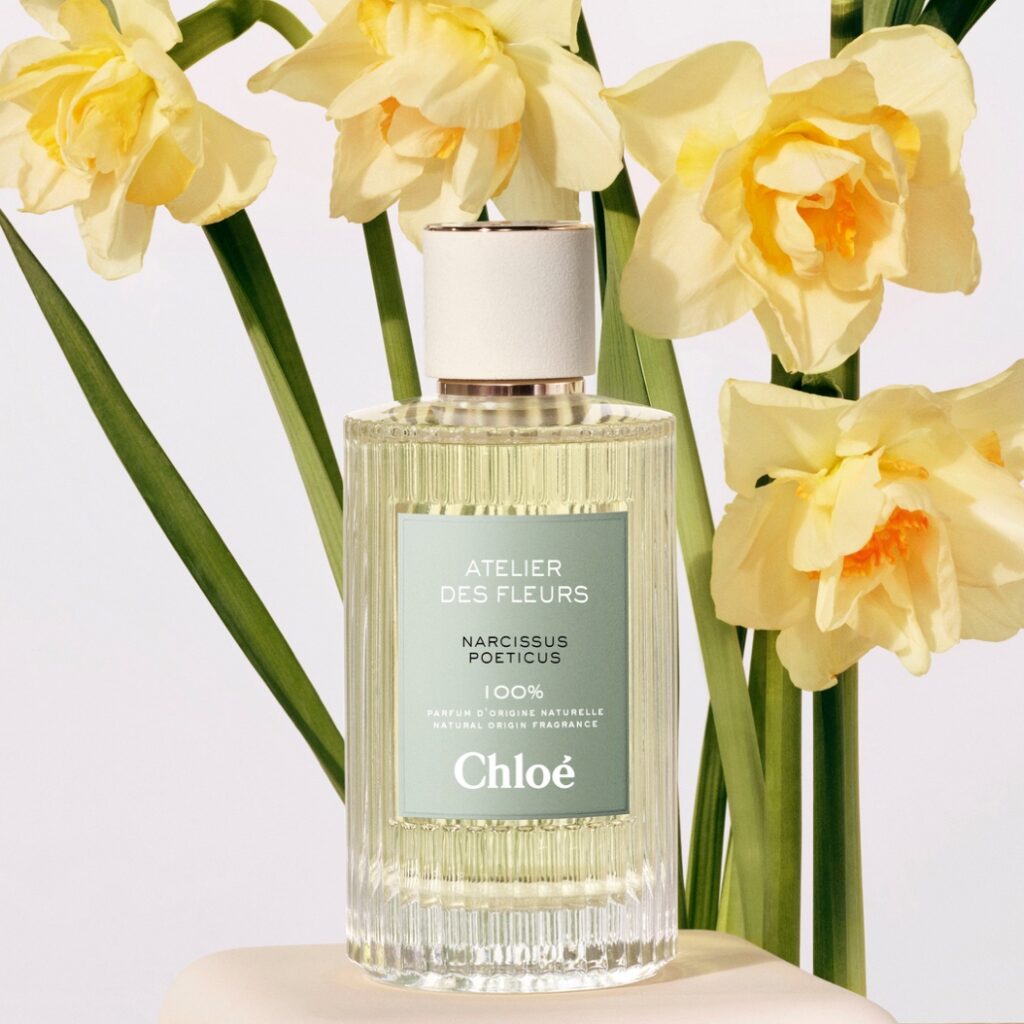 "Our Narcissus is gathered in France in a way that contributes to a more ethical, more sustainable cultivation".
Fresh and slightly powdery, Narcissus Poeticus is a joyful memory of springtime delight. As far as Philippine Courtière can remember, the Narcissus is the first flower that she fell in love with. The love story dates to her childhood when she would stroll along the paths of the Jardin du Luxembourg with her grandmother and gather little bouquets of the delicately, honey-scented flower.
Iris
Chloé Atelier des Fleurs Iris, RM530 (50ml) & RM1,035 (100ml)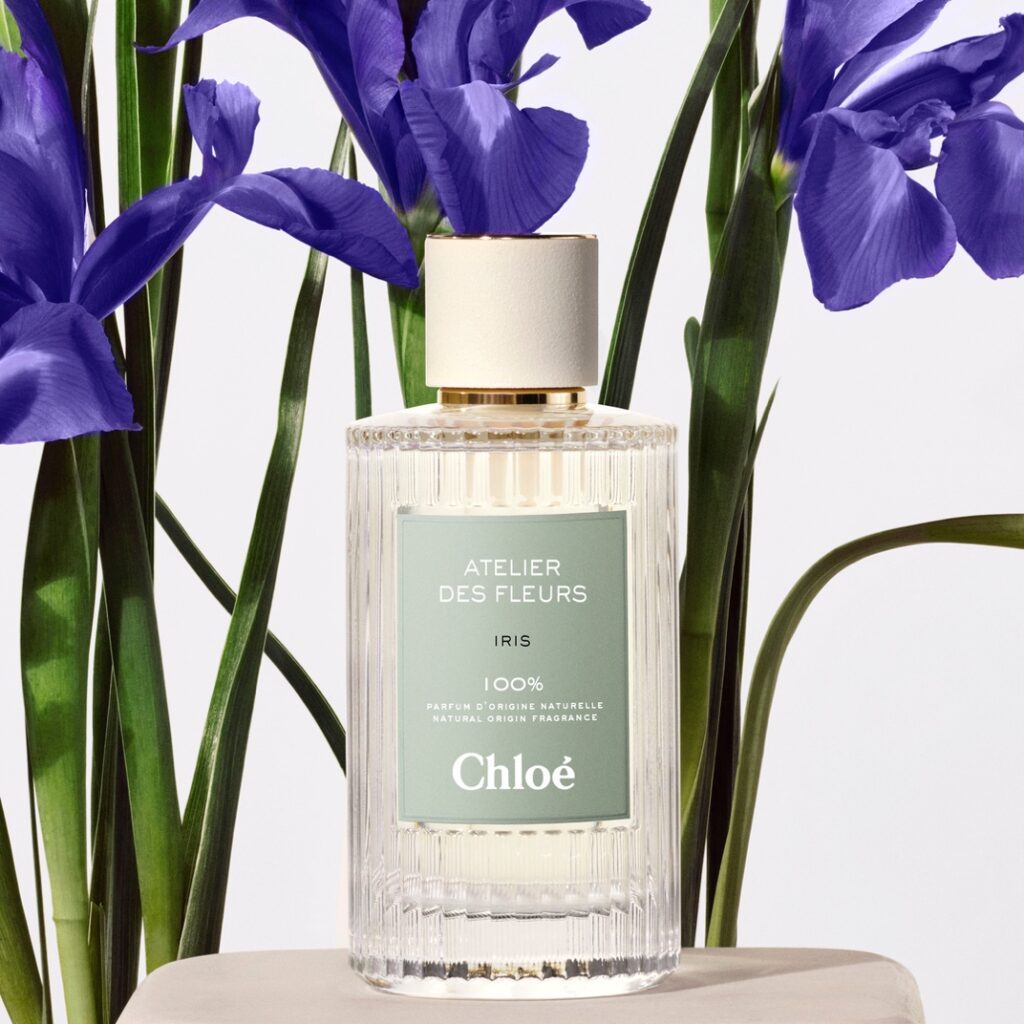 Iris is gathered in Morocco in a way that contributes to a more ethical, more sustainable cultivation.
It was in Morocco, amidst the Atlas Mountains, that Steve Guo discovered the beauty and complexity of the scent of a unique sun-worshipping plant called Iris that sprinkles the mountain slopes and highlands with its blue-violet hue.
Once the plant is gathered, its roots are dried for several months in large jute bags, radiating soft, captivating emanations. Its memorable scent left such an impression on the perfumer that he wished to interpret it with an incomparable perfume.
Ylang Cananga
Chloé Atelier des Fleurs Ylang Cananga, RM530 (50ml) & RM1,035 (100ml)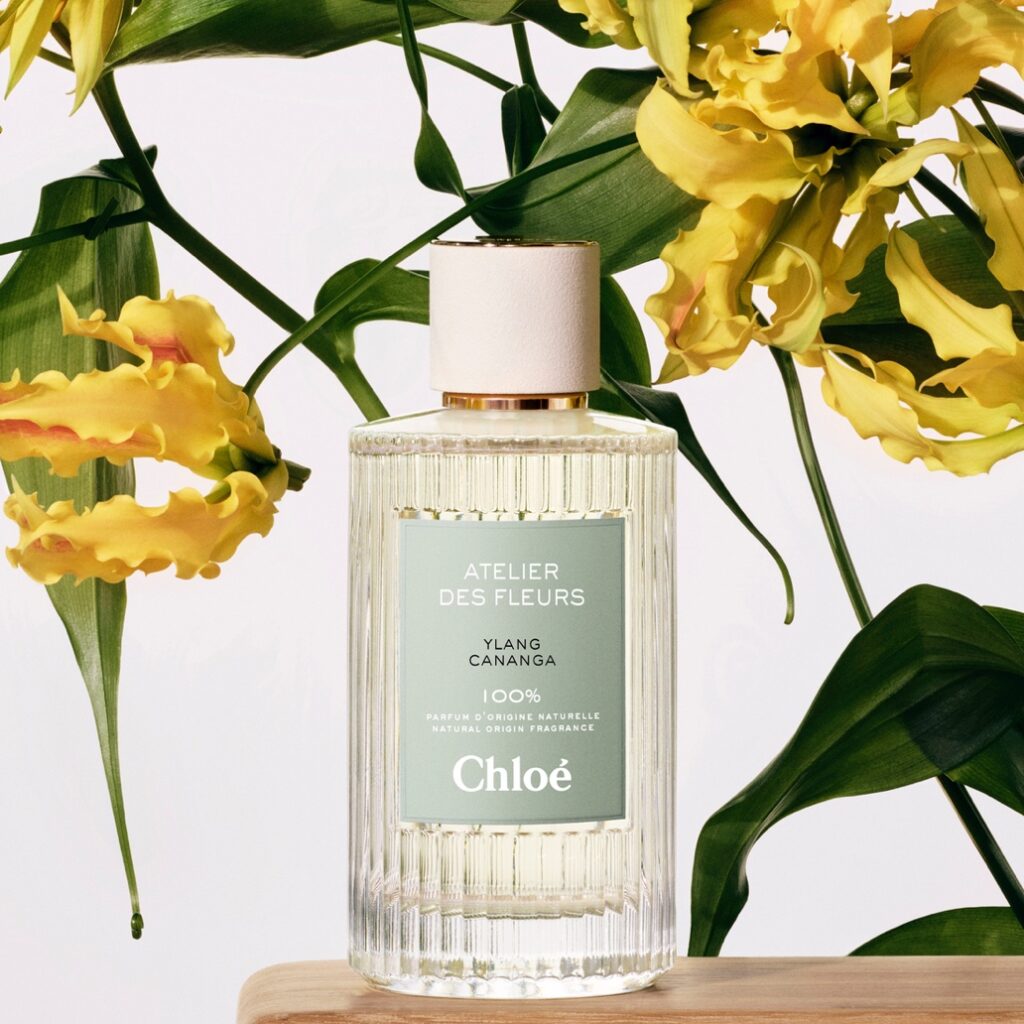 Ylang-ylang is gathered in Madagascar in a way that contributes to a more ethical, more sustainable cultivation.
There is a treasure to be found on the island of Nosy Be in Madagascar: fields of Ylang-ylang as far as the eye can see. In a cheerful family atmosphere, flower gatherers pluck flowers by hand, one by one, as Serge de Oliveira reminisces about the scent.
Each one drops Ylang-ylang flowers into their basket, unleashing the incomparable fragrance that inspired the perfumer to create this sensuous, smooth, and sunny fragrance as they move so precisely, lithely and rhythmically that they almost appear to be dancing.
Your search for a more ethically sourced fragrance is over. With an evolved approach to the three new members of the family, look no further than the all-natural Chloé Atelier des Fleurs extension, crafted from ethically sourced flowers and renewed green packaging, the perfect guilt-free companion for everyday wear.