It's always a good idea to switch up your wardrobe according to the season. When it comes to having a stylish selection of weather-appropriate pieces without sacrificing quality and comfort, UNIQLO has always been at the top of their game!
When you hear the word "classics," what comes to mind first? It can be a cashmere sweater, tweed jacket, or trench coat, which are cherished pieces that have withstood the test of time. But over the years, even these classics can change. Jackets that are warmer and lighter, coats that repel water, and knitwear produced with WHOLEGARMENT® technology. While addressing the demands of today's lifestyle, these changes still keep an authentic look! Besides, the lineup also features denim that requires much less water, jackets made using recycled down, and fleece spun from plastic bottles – items that will guide us toward a sustainable future.
Without further ado, let's take a look at UNIQLO's LifeWear Fall/Winter 2022 Collection:
Knitwear
One of the things that sets this collection apart is UNIQLO's ever-evolving knitwear! The most advanced knitting techniques have been used to create pieces of the greatest quality this season, further perfecting the silhouette and raising comfort. The various knitted materials and an extensive palette of colours give outfits flair and highlight the wearer's individuality.
WOMEN's 3D Cashmere
These knits blend the soft and supple feel of cashmere with relaxed and non-restrictive WHOLEGARMENT® seamless knitting technology to produce a more tailored and comfortable fit.
Soufflé Yarn / Soufflé Yarn Smooth
These must-see coats and cardigans have souffle yarn, which is well-known for its soft and smooth texture and gives an on-trend look. Fair Isle-patterned sweaters can be found in the MEN'S collection.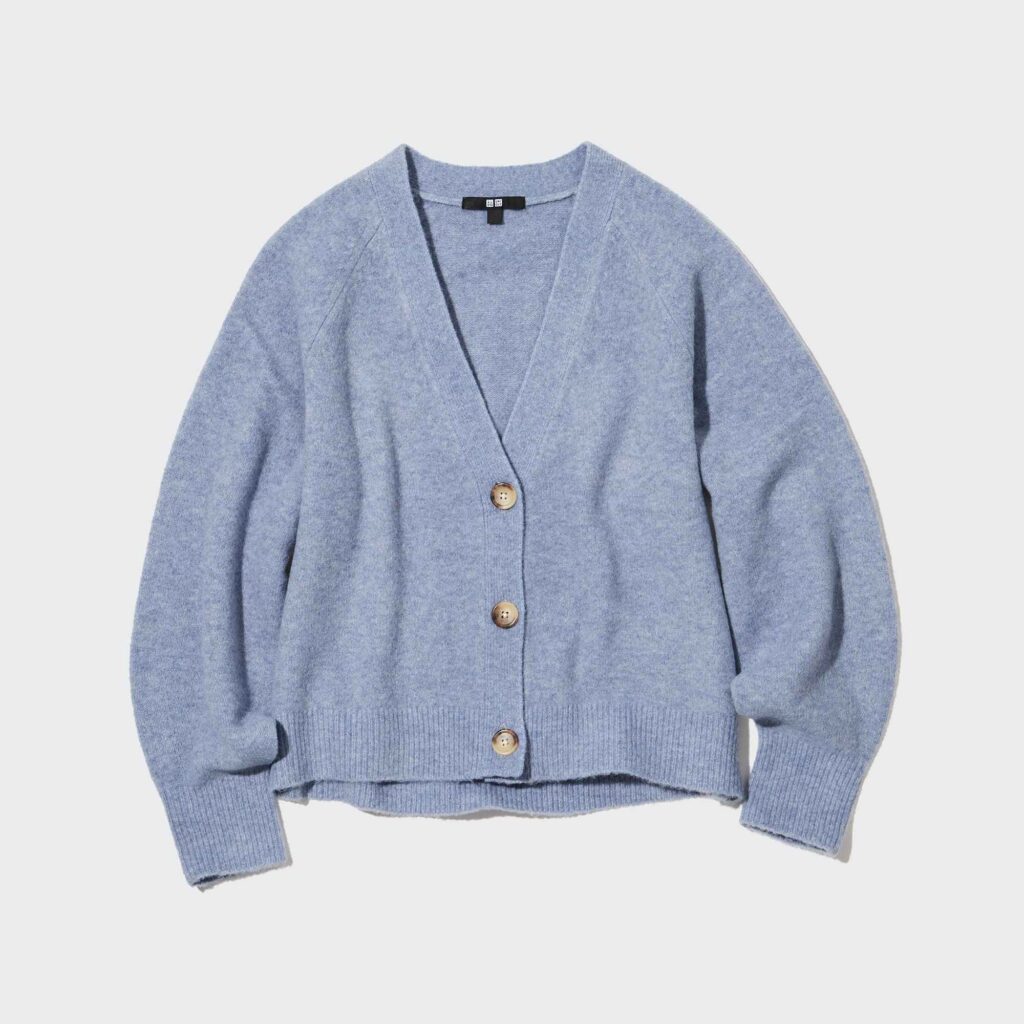 Extra Fine Merino
This season's additions to the women's collection include a ribbed short cardigan and a clean-cut half-length sleeve mock neck sweater. The simple designs stand out for their lovely sheen and silky feel, which are versatile enough to be worn in a wide variety of ways.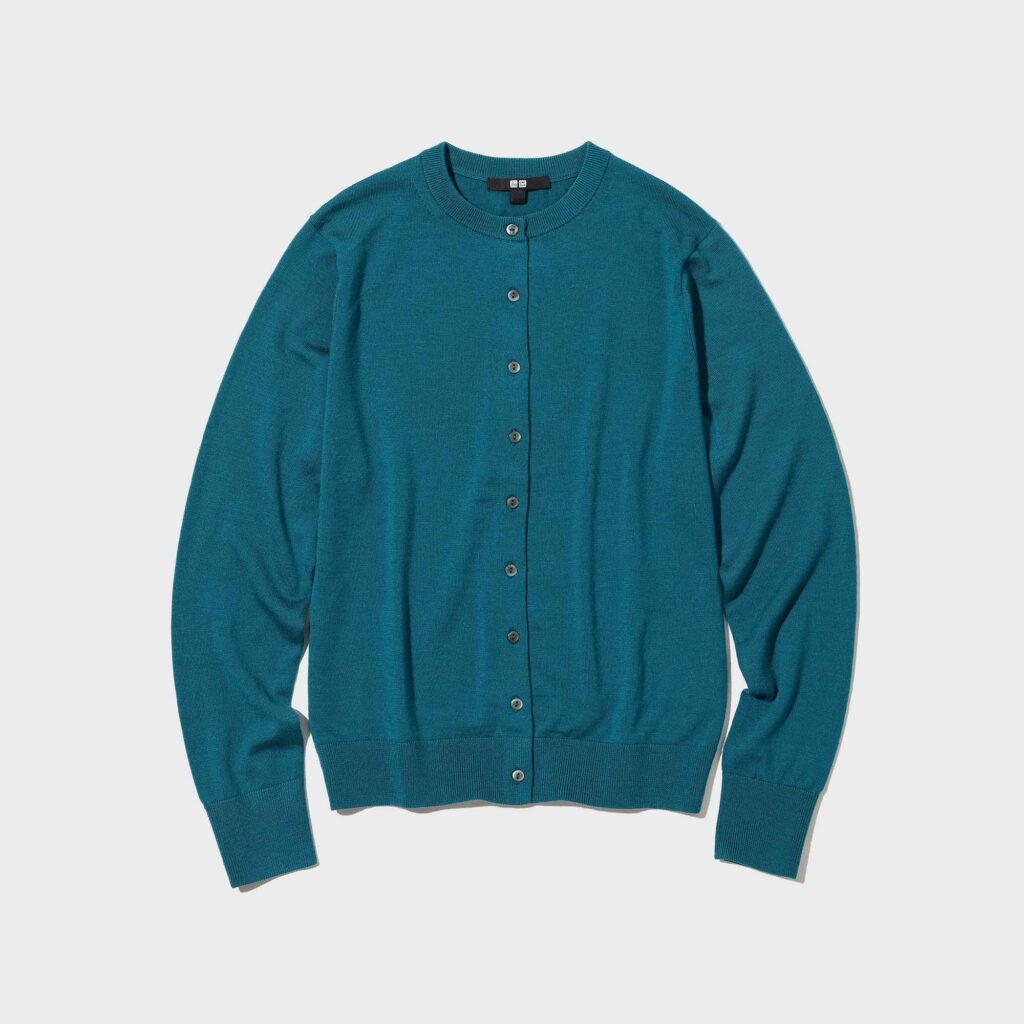 Low Gauge Knit
This series' classic styles and patterns, like the cable crew neck and Fair Isle sweaters, go well with the simple texture. These are garments that can be worn casually and still exude a starring presence.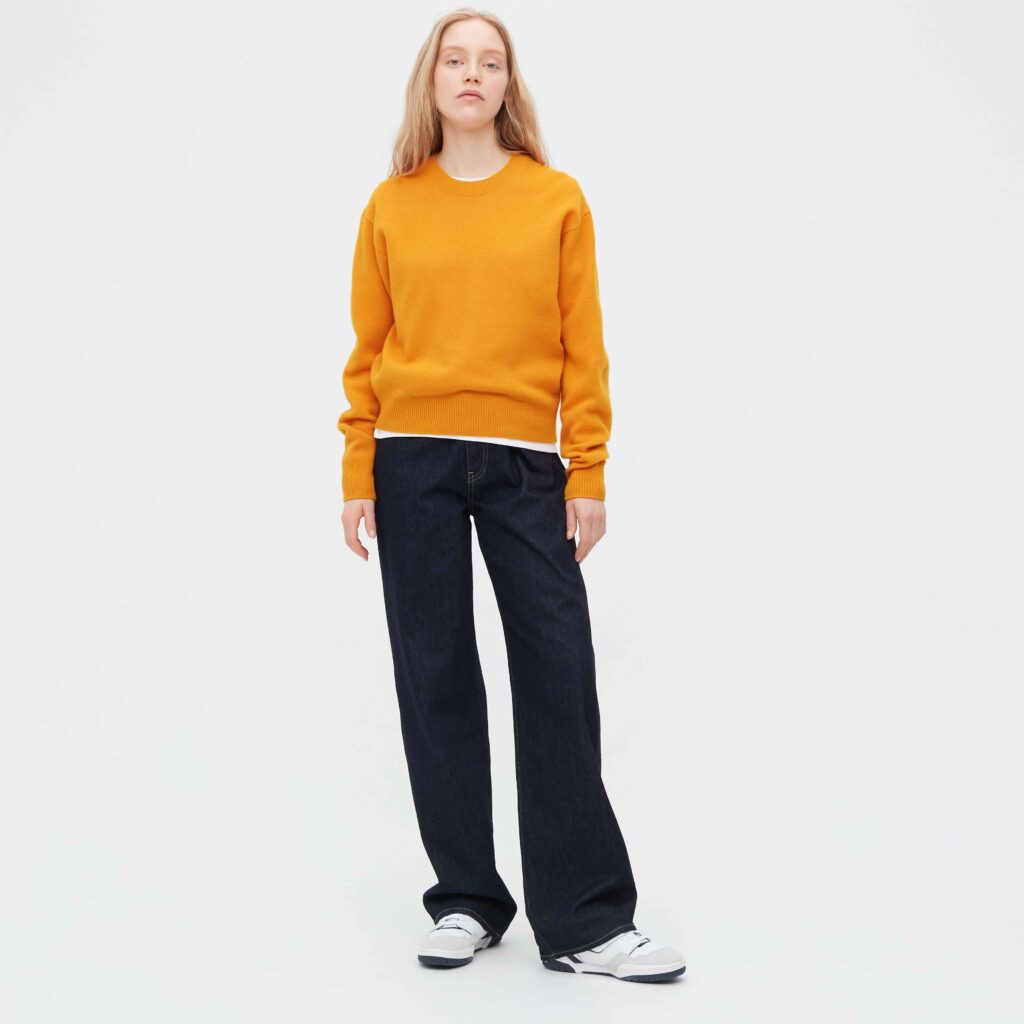 Bottoms
Women's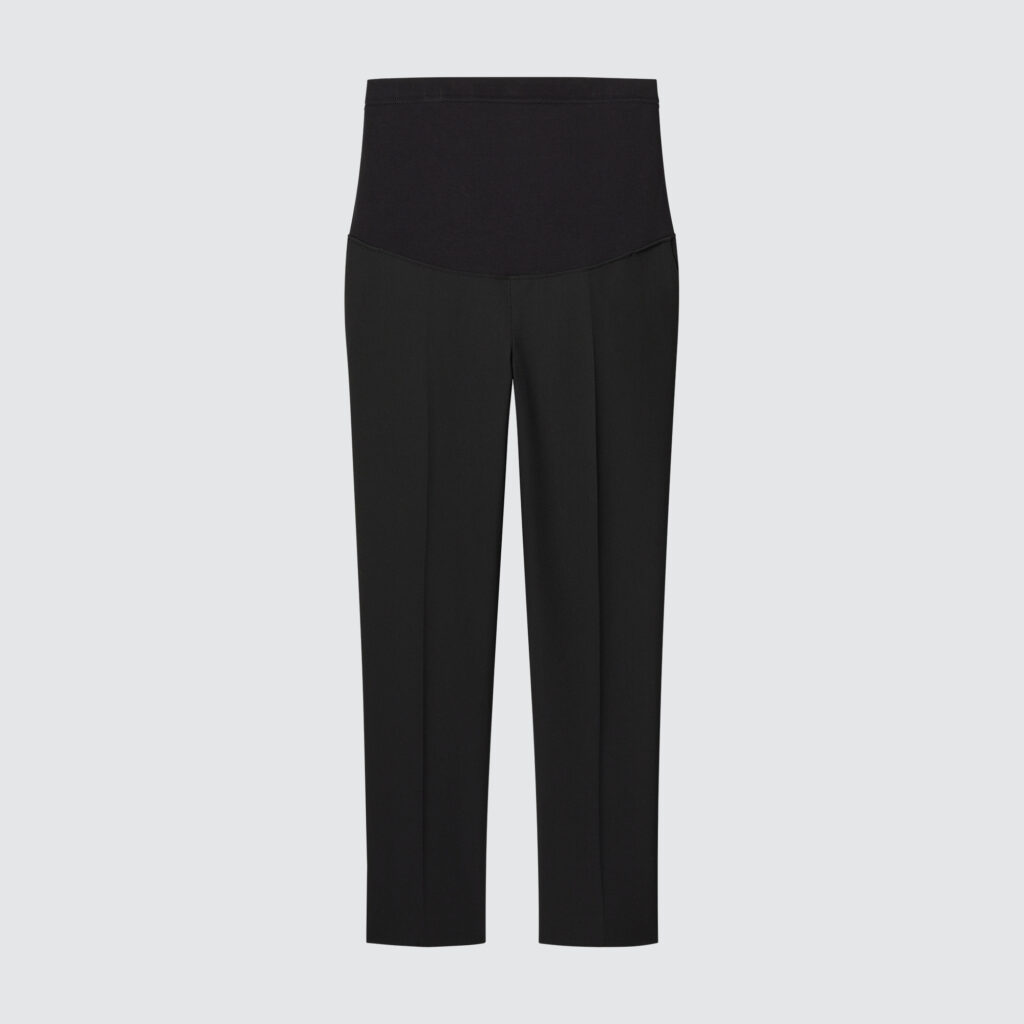 Pleated Wide Pants
The 
item 
exudes 
a 
clean 
appearance 
thanks 
to 
the 
perfectly 
wide 
silhouette 
and 
single 
pleat. 
An 
elastic 
waist 
creates 
a 
neat 
waistline 
that 
is 
appropriate 
for 
a 
dressier 
look.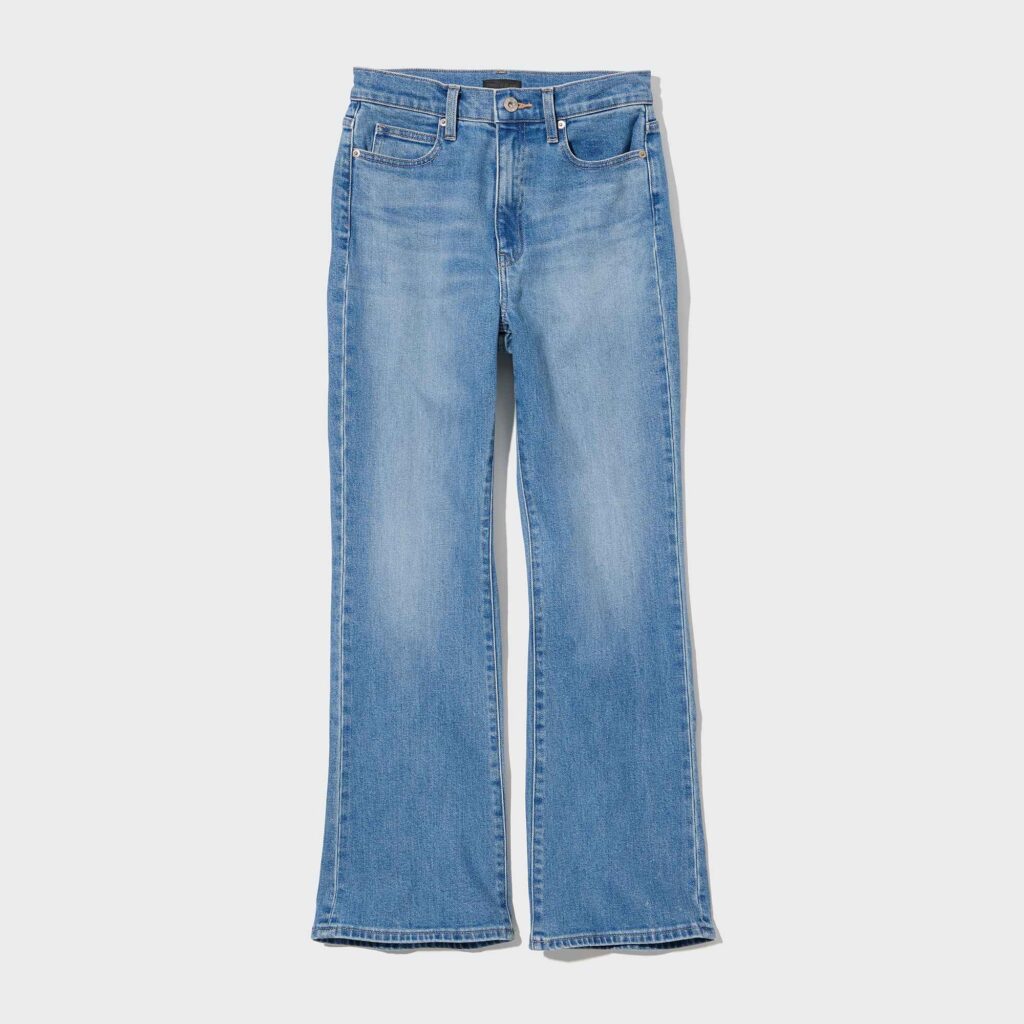 Baggy Jeans
These 100% denim jeans in soft non-stretch cotton were created in collaboration with Kaihara. These jeans have a mid-rise freshness, a baggy silhouette, and a lovely straight line from the waist to the ankles.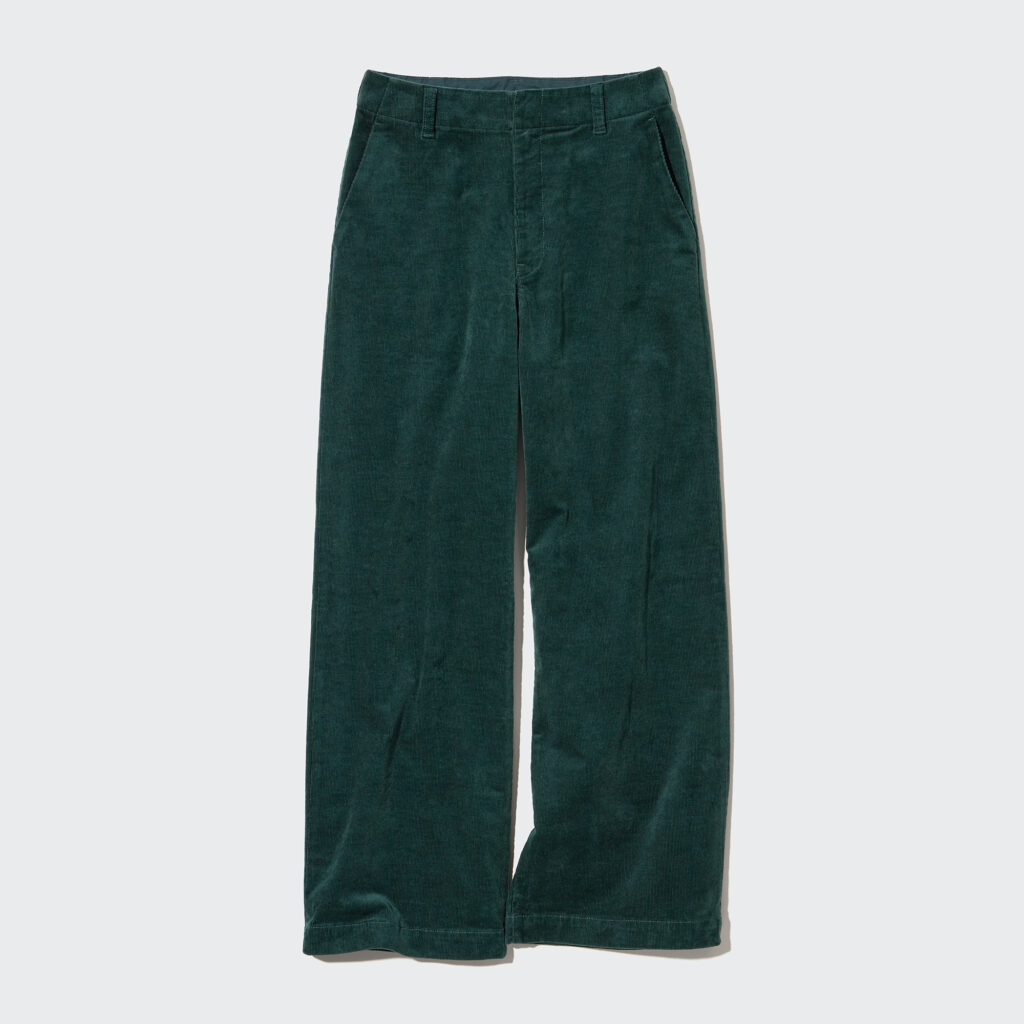 Drape Flare Pants
The lovely waistline moulding is highlighted by the flared silhouette and drape of these pants. Pink and green are featured in the colourful lineup and make a nice addition to any outfit.
Men's
Wide Fit Work Pants
These painter pants with pockets on both sides have been finished in the wide silhouette style popular this season. With its distinctly soft feel, the moleskin material adds a layer of warmth appropriate for the fall and winter.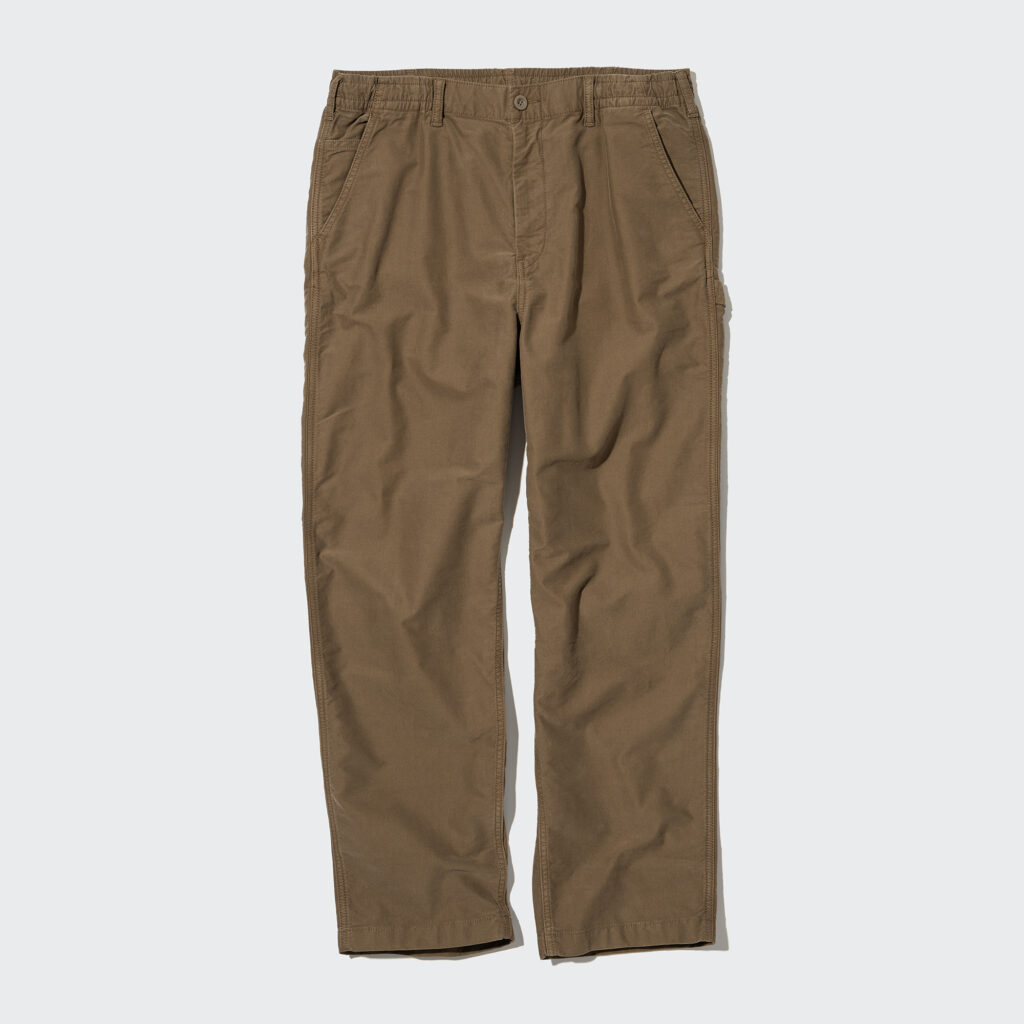 Pleated Tapered Pants
These wide tapered pants have a neat texture, and the pleats create a flattering drape. An appealing feature is the elastic waist and two-way stretch fabric that provide a comfortable fit.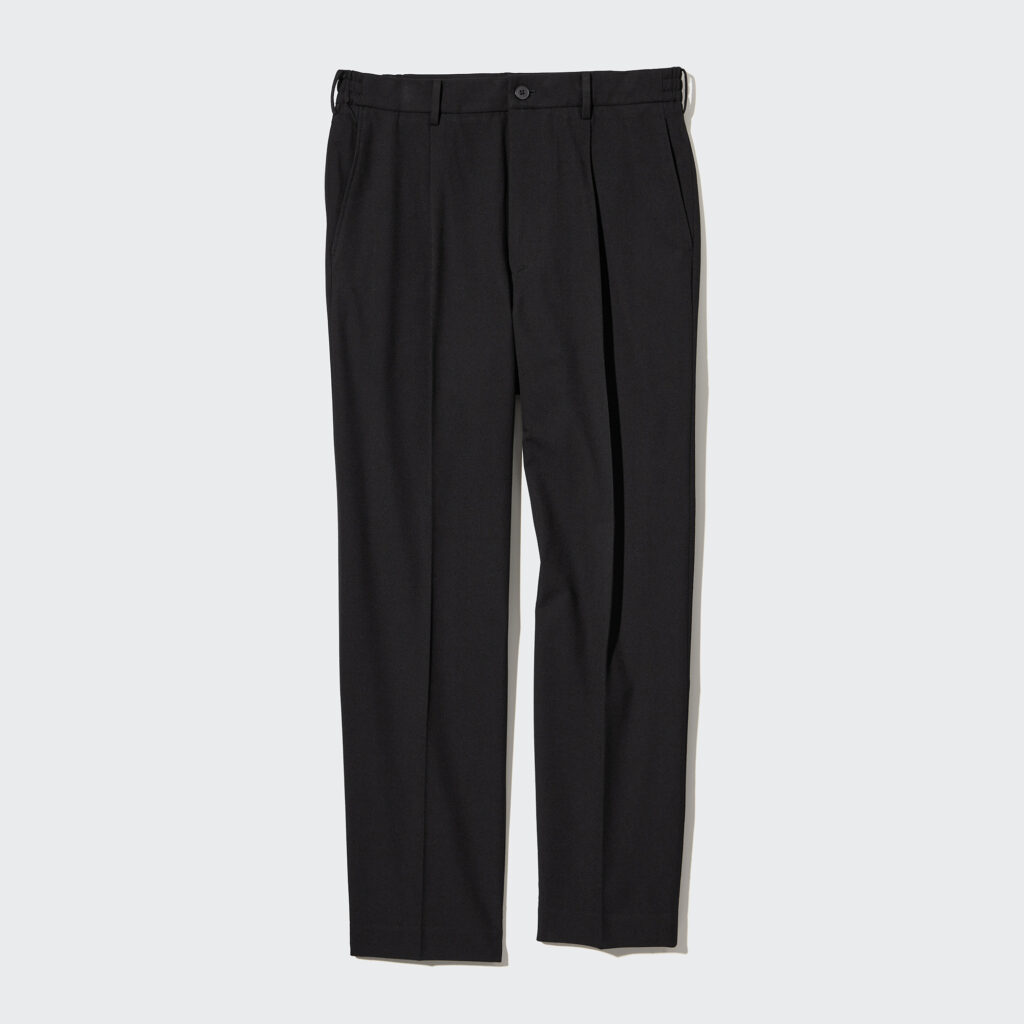 Sport Utility Wear
Women's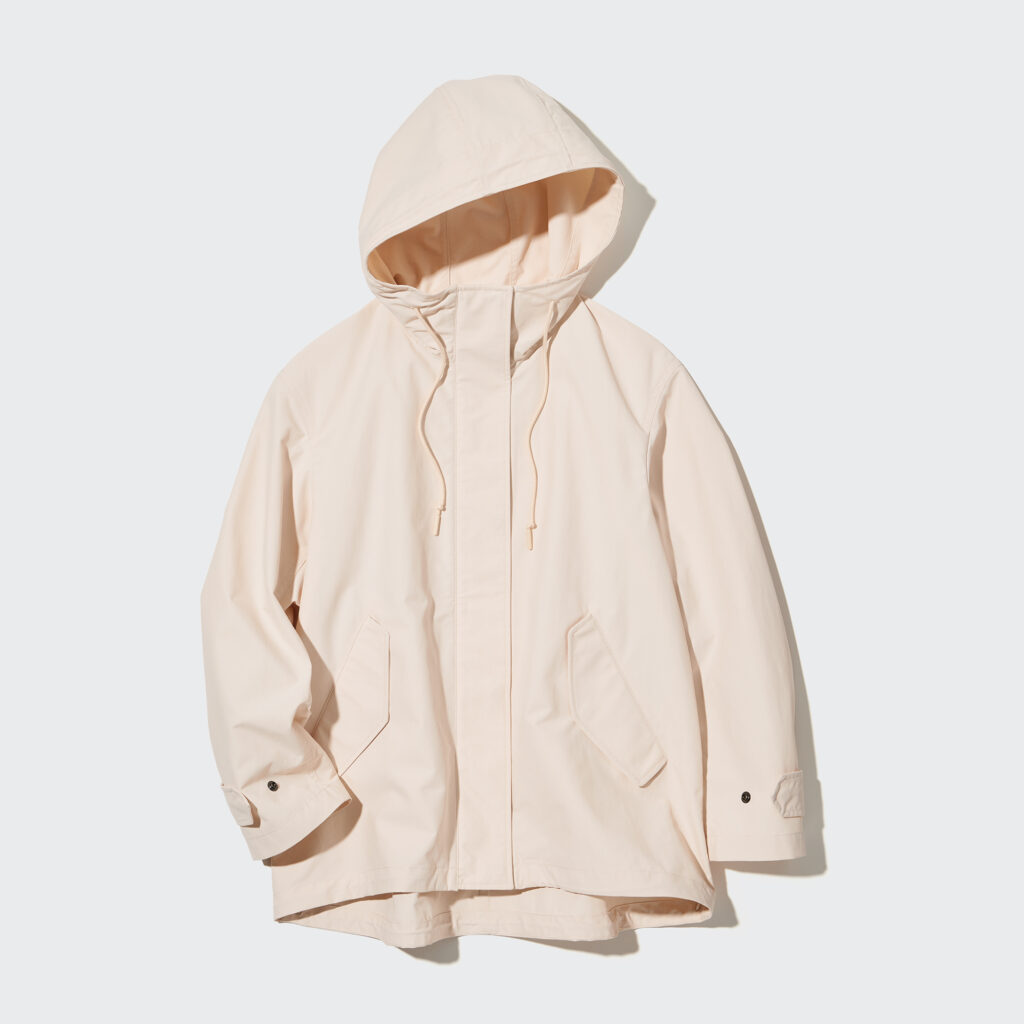 DRY Sweat Cropped Full Zip Parka & Pleated Tapered Pants
DRY Sweat Relax Crew Neck Shirt
This sweat series features a casual full zip parka that can be paired with pleated tapered pants in the same material to heighten the clean appearance. The sweat series has an appealing glossy dry texture. Split raglan sleeves and a shirt with a 3D cocoon silhouette are new for this season.
HEATTECH Warm Easy Pants
These adaptable pants fit snugly at the waist for simpler wearing and are functional for warmth and ease of movement. Without sacrificing warmth, the beautifully tapered silhouette produces a lovely leg line.
Men's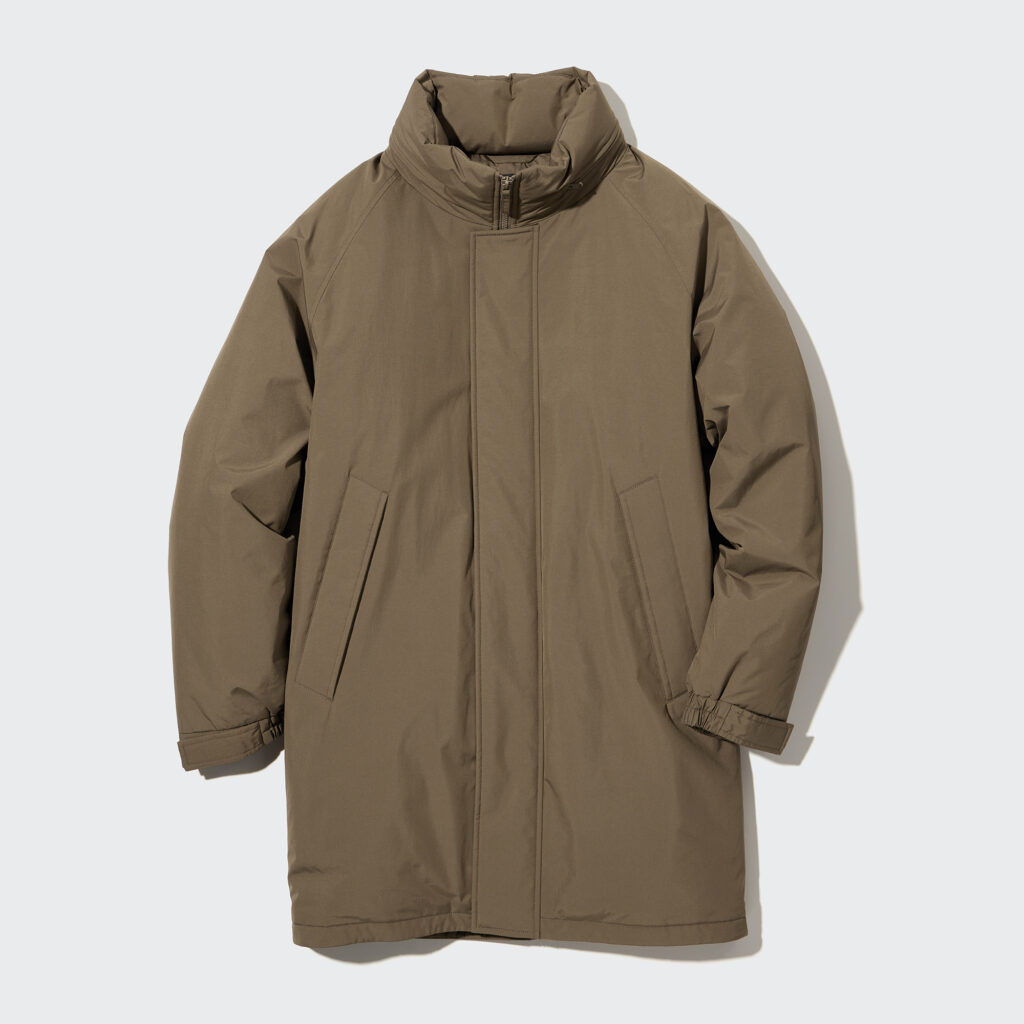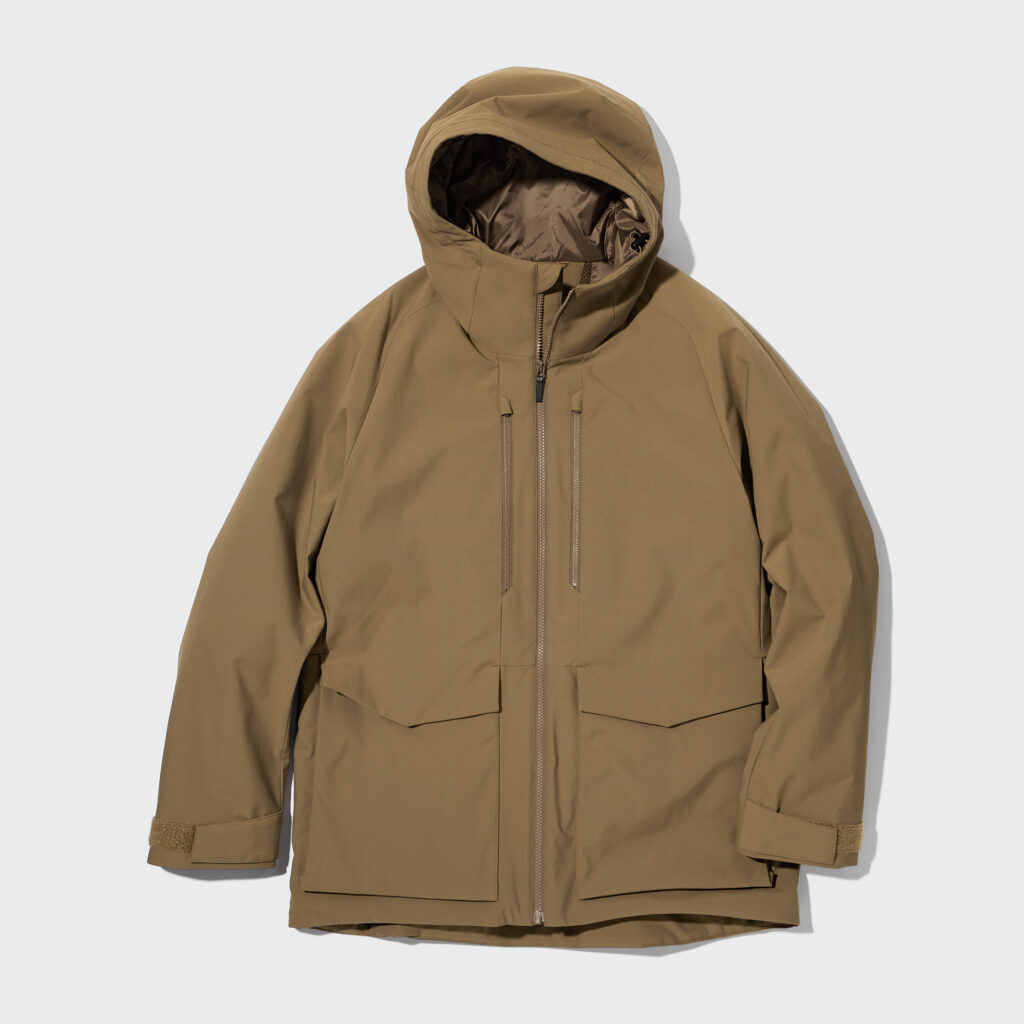 Windproof Outer Fleece Parka & Jacket
An ultrathin 0.008mm windproof film keeps out the cold while maintaining softness and comfort. The parka has a neat appearance, with seams on the inside and a turn in the waistline of the shell. This jacket offers a range of versatility from casual wear to outdoor use thanks to its distinctive rounded silhouette.
Stretch DRY Sweat Pull Parka & Pants
These garments are suitable for both daily wear and sports due to their refined silhouette, smooth texture, and cotton-like surface. These are must-see items because of the cosy 3D hood and other details.
Sustainability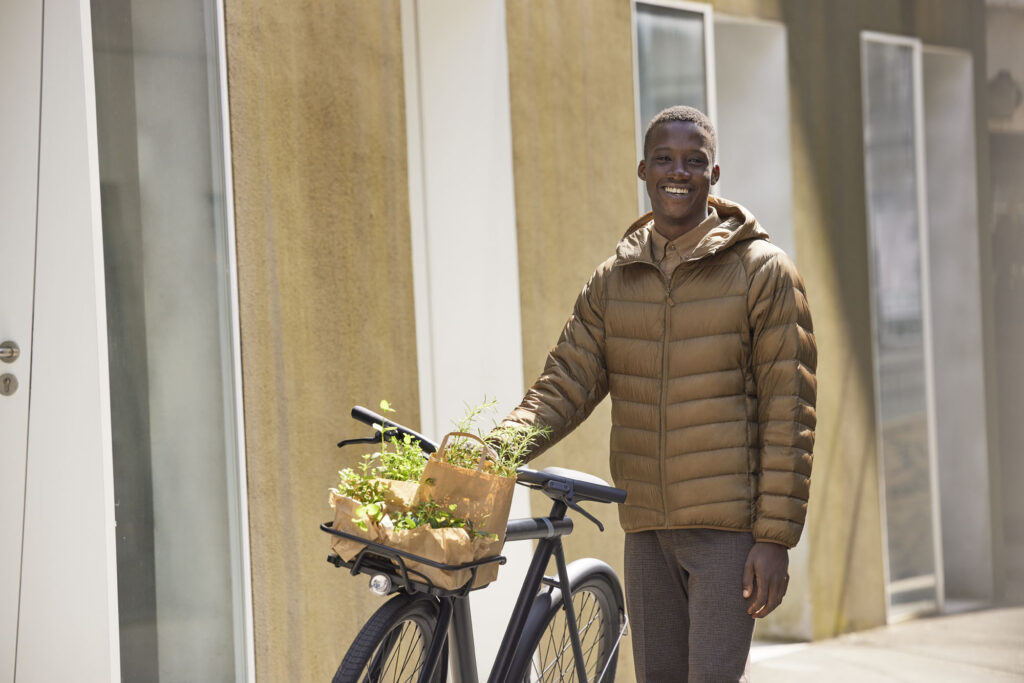 Fluffy Yarn Fleece
For the Fall/Winter 2022 collection, the outer material in all items for adults, women, and children has been increased to 100% recycled polyester from the Fall/Winter 2021 collection's 30% ratio. Additionally, the variety of items has also increased.
Recycled Down
In addition to its previous initiatives, UNIQLO has started collecting waste materials from factories' production processes this season. It has also recycled nylon from used fishing nets to create the outer shell and lining of down-filled items.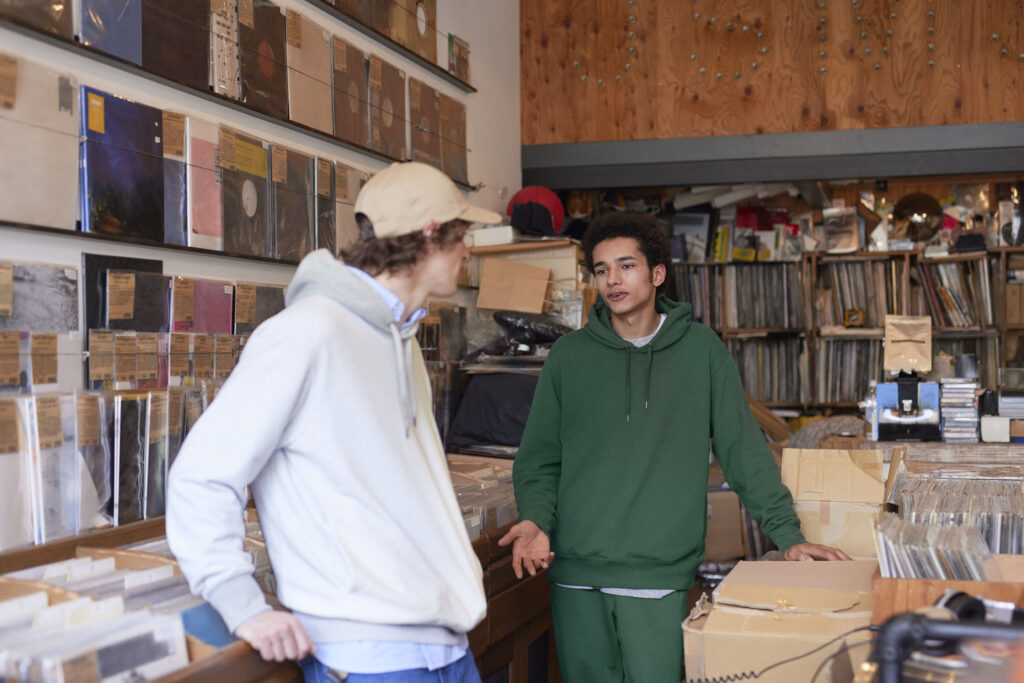 Responsible Rayon
Approximately 20 women's items utilise rayon material that was sourced ethically from forests that have received certification for nature conservation in accordance with Fast Retailing's policy on material procurement.
Repair Studio
The Repair Studio project, which offers clothing remake and repair services to prolong the life of beloved items, is already in progress in markets like the US, UK, and Germany and will be gradually introduced in other countries.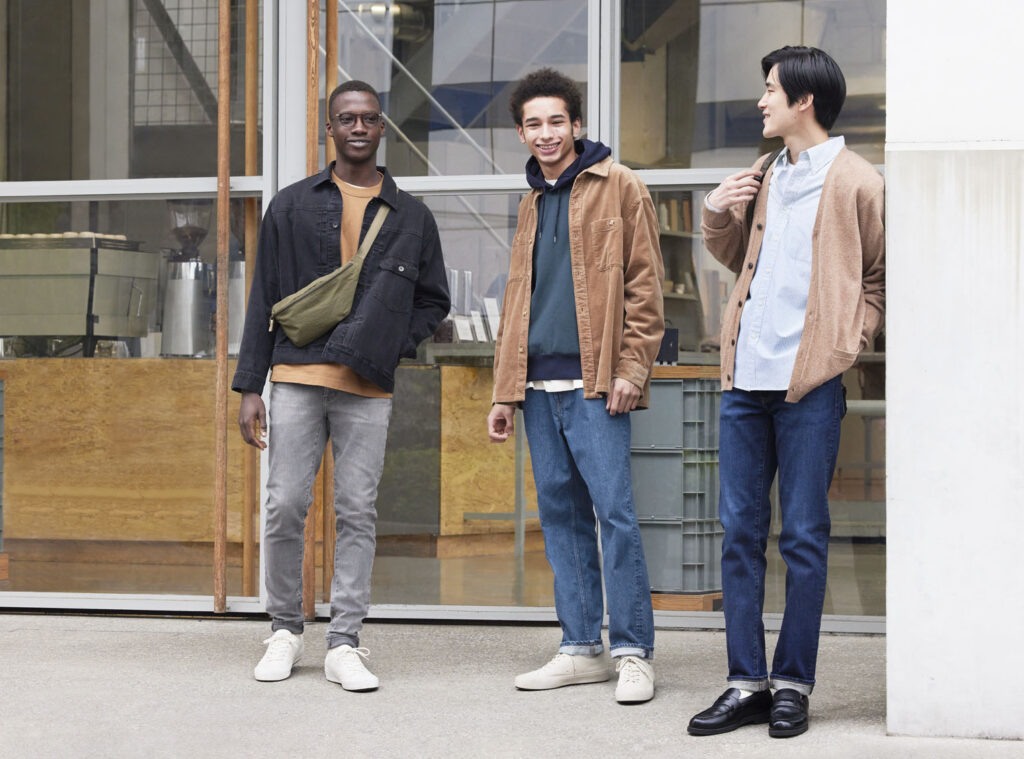 BlueCycle Jeans
Almost all of the blue jeans offered by UNIQLO are BlueCycle models, particularly the slim flare and baggy styles. The finishing process now uses up to 99 percent less water than it did using traditional methods, thanks to advancements in production technology.
More on fashion? Read these:
Levi's Fall/Winter '22 Goes Retro For A Jean-ious Evolution!