Love wearing jeans? Then it's probably the new love language.
Jeans are undoubtedly the most adaptable and long-lasting piece of clothing. They come in a variety of colours, shapes, sizes, and styles – you name it. Speaking of jeans, there's one brand that has been around for over a century.
The Levi's® 501® has been a constant through the many eras and fashions over the years. Next year, Levi's® will begin a 150-year commemoration of this global icon, which has undergone numerous variations during its long and distinguished history. Although the core pattern of button fly, straight leg, and Red Tab remains the same, each year sees a fresh, somewhat re-interpreted fit of the original 501® to coincide with our present cultural and stylistic moment.
This year, it's the Levi's® 501® '90s jean, which taps into the comfort that so many people find in all things late '90s. This Levi's® 501® wonderfully captures that late-'90s vibe, when looser – and even a little sloppy – meant just the right amount of attitude.
To honour the Original 501®'s past, present, and future – and to help launch its latest iteration in Asia, the 501® '90s – Levi's® has teamed up with five visionaries from across Southeast Asia, each of whom perfectly embodies the spirit of the Original 501® and has a unique perspective that embraces the change required to inspire growth and personal evolution.
The original 501® is a true icon and has been for almost 150 years. It's a foundational piece in everyone's closet, and the perfect blank canvas for individual style and self-expression, which was the inspiration behind the Travelling 501®-Herve Bullot, Marketing Director, East Asia Pacific.
Diela Maharanie, Indonesian artist and illustrator, Sheena Liam, Malaysian model and embroidery artist, Yung Raja, Singaporean rapper and songwriter, Pearypie, Thai makeup artist extraordinaire turned Thai silk advocate, and Issa Pressman, Filipino model, actress, and all-around creative, are all featured in the campaign.
While the Travelling 501 will be unveiled in Thailand, Levi's Malaysia has been commemorating the day with food, music, and an ArtJam session with Sheena Liam. A Malaysian visionary, Sheena gives her creative perspective to the cause by donating her trademark needlework art to The Travelling 501®.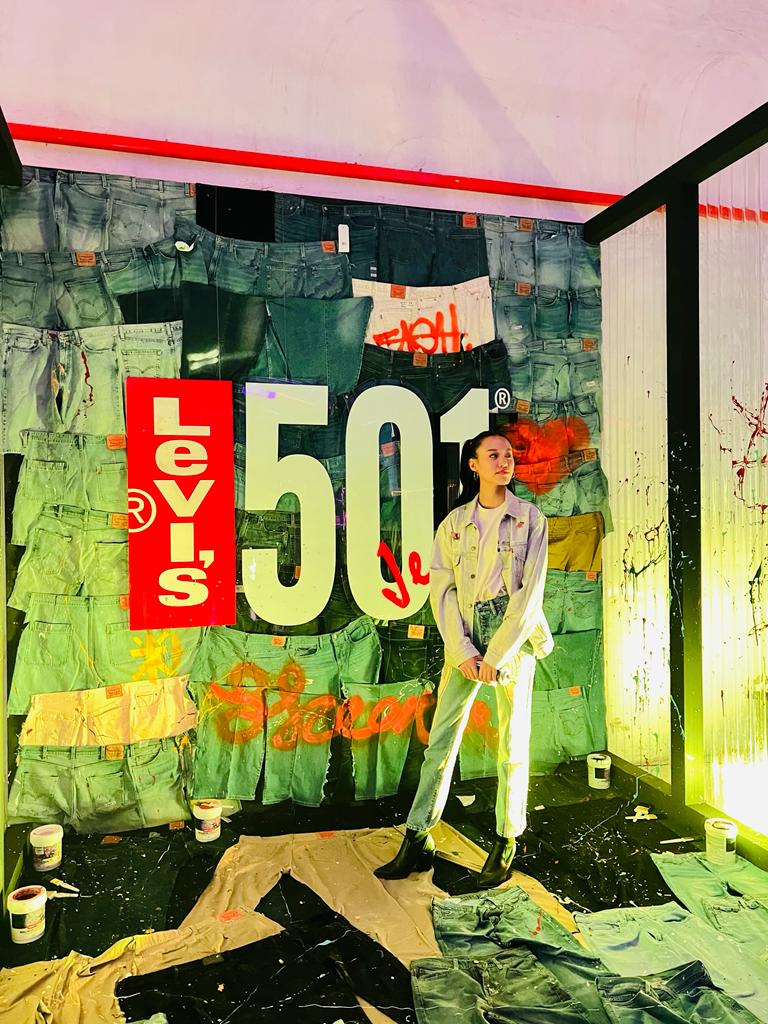 Sheena uses embroidery as a form of self-expression while travelling around the world after winning the second season of Asia's Next Top Model. Her art, which is based on the colourful island of Penang, investigates the self, hair, and its exclusive significance to women. Sheena weaves her art into the Levi's® 501®, treating it like a canvas with a needle and thread, combining her love for both fashion and art to create something special to commemorate 501® Day.
The new and improved Levi's 501 is now on sale in Malaysia.
Visit levi.com.my for more information and/or follow @levismy on Instagram.
The Levi's® 501® has never gone out of style since 1873 and never will. So get stylish with Levi's!
More on fashion? Read this:
Final-ly: Take A Shot At The UNIQLO X Final Fantasy UT Collection