Leggings can be found in almost every woman's closet because they're a must-have fashion item. This stretchy garment is so versatile that it can paired with anything and everything. Initially, people used to associate leggings with sports or gym wear. Today, they're one of the trendiest pieces of clothing you can have; and they come in a variety of textures, cuttings, styles and colours to suit every occasion.
However, now that leggings are everywhere, women sometimes make fashion mistakes, especially when it comes to putting together an ensemble. We know how wearing a comfy pair of leggings can make us feel – our legs look slimmer, we look chic, and on top of it all, it feels like we're wearing nothing.
So before the fashion police get their hands on you, let's explore the right ways to wear leggings.
1. Always go for high-waisted leggings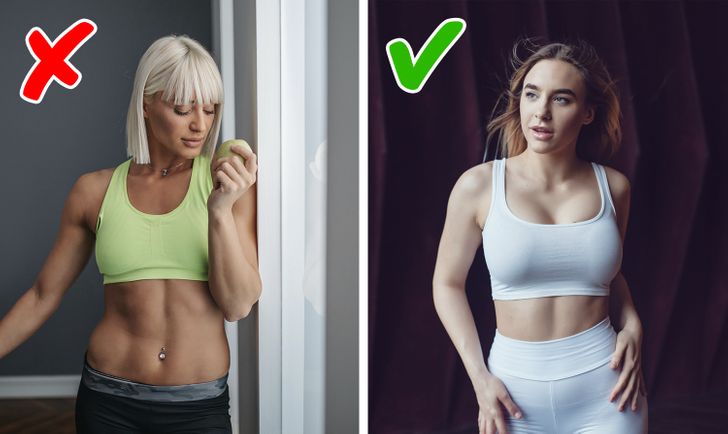 Low-waisted leggings are not necessarily an incorrect choice, but they can make some parts of your body stand out more than you'd like them to. They can also make you look shorter, since your abdomen area is more exposed. High-waisted leggings can not only hide some parts of your hips, but also make you look more slender. They're also more comfortable to wear, especially if you're doing Pilates or Yoga. Besides that, they can be combined with any type of top or blouse, which is a great added advantage!
2. Large flashy prints are a BIG no-no!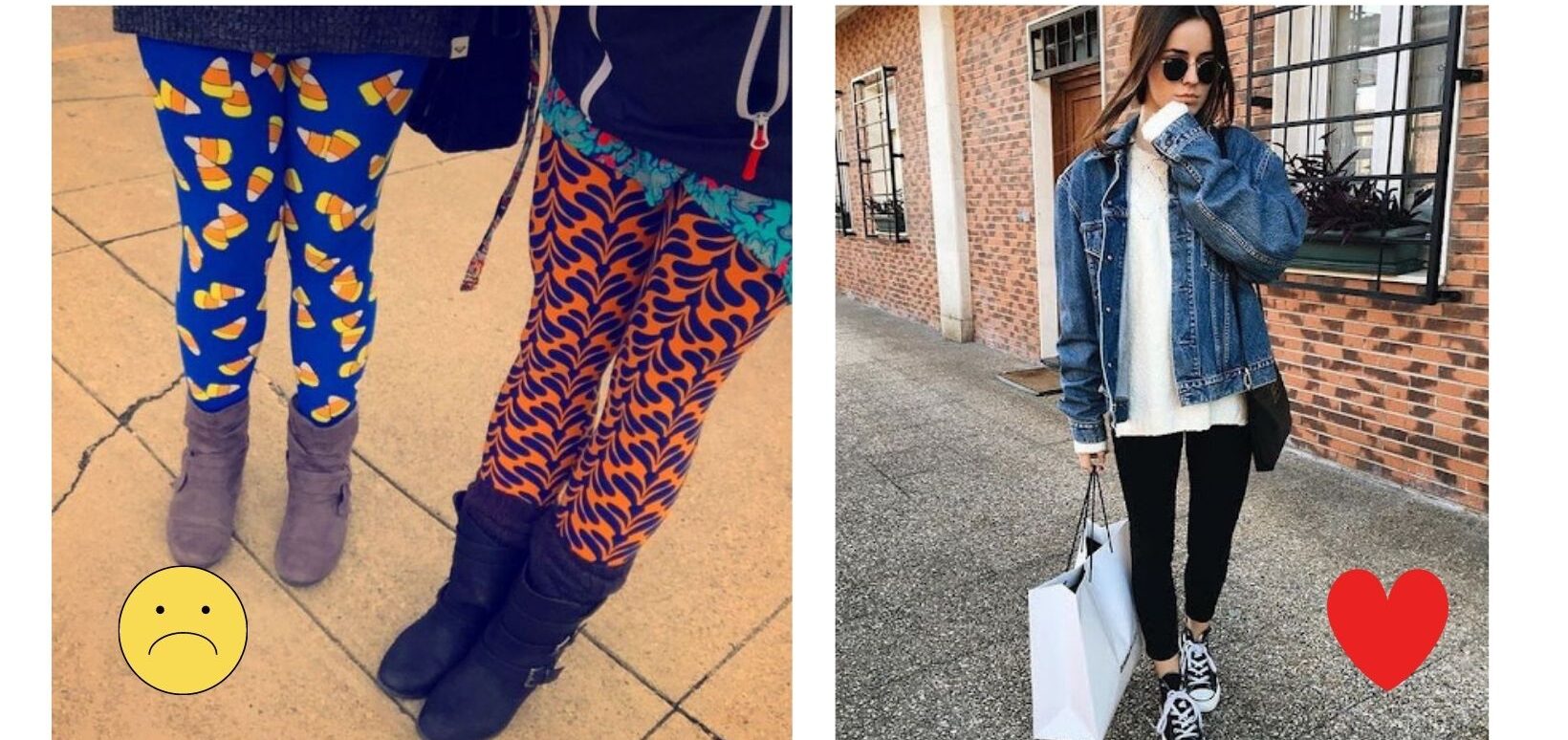 Large patterns and bright colours are not recommended because they steal all the attention from the rest of your outfit. Additionally, as a rule of thumb, big prints tend to add more volume to the body. If you want to look chic, slim and make heads turn, your safest bet would be plain, dark-coloured leggings. They also match and complement the rest of your outfit.
3. Give precedence to long leggings
Some people prefer short leggings over longer ones as they look sportier, more hip and highlight the shoes better. Although short leggings are really comfy and come in many stylish designs, they tend to mark the shape of the legs, making them appear thicker than they actually are. That's why it's recommended that you choose a longer version of leggings. Not only will they give your legs a slimmer look, you will also appear taller.
4. Avoid wearing leggings under dresses/skirts
Back in the 2000s, wearing leggings under dresses and skirts was a craze among celebrities and commoners like us. 20 years later, the story has changed, as many had started to find the look confusing, distracting and unattractive. So if you're going for the casual but elegant look, throw on a faux leather jacket and understated accessories – and let your leggings do the legwork.