Costa Coffee is inviting Malaysians to celebrate Ramadan and Eid in a unique way this year. With the help of Sharina Shahrin, a rising local artist, the coffee chain has introduced customized Costa Ramadan cups and sampul Raya.
Sharina's interpretation of local art aesthetics, such as batik motifs and traditional art and culture, are featured in the festive collection, which offers a fresh spin on the theme of family and togetherness as they reunite this holiday season.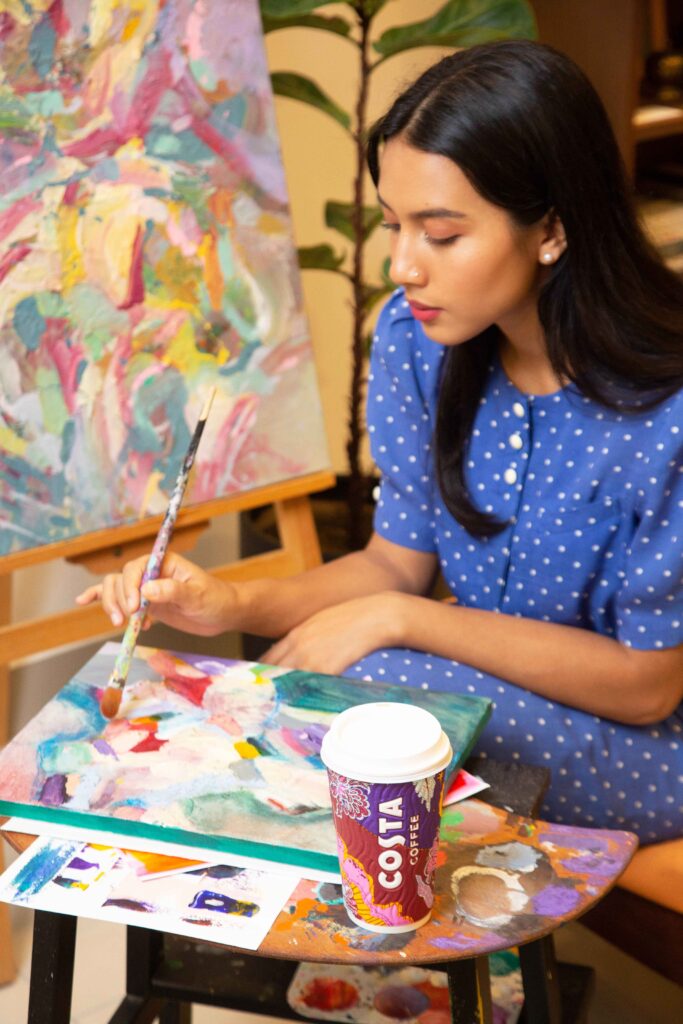 Costa Coffee is urging Malaysians to 'Craft Memories, Savour Moments' with their loved ones as the new normal settles in, mirroring its enthusiasm for delivering outstanding coffee to create delightful moments that can be shared.
Starting yesterday (April 7), Malaysians can enjoy a variety of delectable festive nibbles and drinks served in Costa Ramadan-themed cups, accompanied by a pocketful of duit Raya in Costa's specially-designed sampul Raya!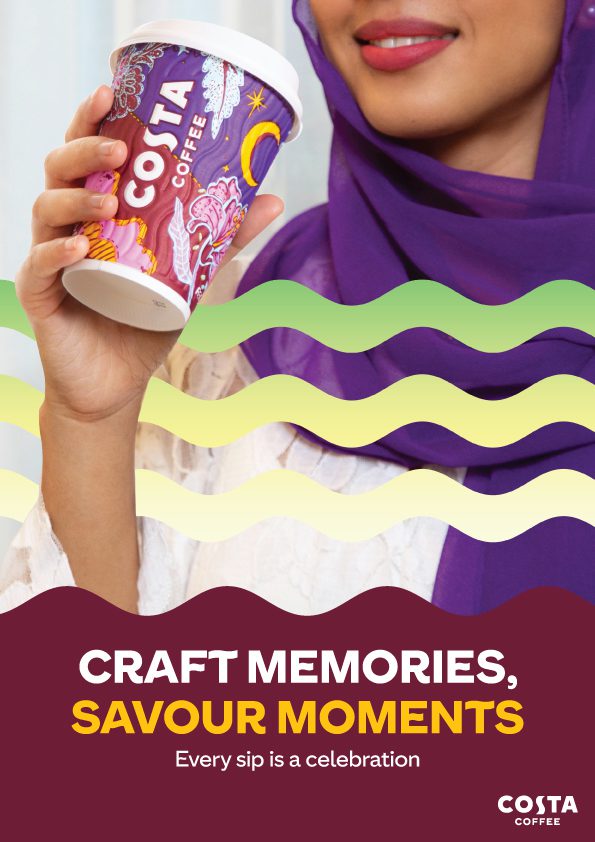 Costa Coffee's partnership with Sharina integrates ideas of "togetherness" with local art and culture, resulting in Costa Coffee's first-ever Ramadan-themed cups. The crescent moon – being the symbol of Raya, where the dates for Ramadan and Eid are determined by sighting the moon at night – are among the motifs. Others include the Bunga Raya, our national flower, which echoes the idea of unity while also symbolizing celebration; and the Kuih Sempirit, one of the quintessential dessert cookies that are often enjoyed and shared with loved ones during the festive season.
Costa Coffee's tantalizing seasonal meals and beverages, which Malaysians may break their fast with throughout Ramadan, are also a draw. Malaysians can now also enjoy the all-new seasonal beverage, Rasa Raya Vanilla Frappe, from Costa Smart Café; as well as Costa Coffee Stores' returning favorites – Bandung Oat Bandung, Chicken Rendang Wrap, and Pandan Crunch Cake.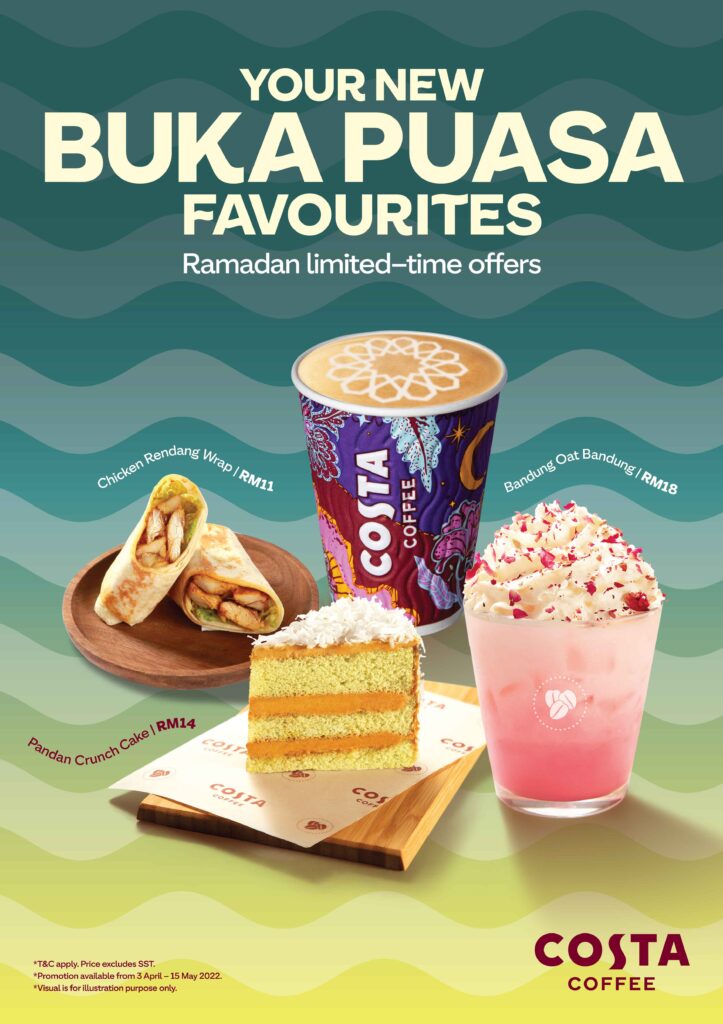 The seasonal menu from Costa Coffee for both the Kuala Lumpur International and Langkawi airports, meanwhile, includes Salted Caramel Cappuccino and Pandan Crunch Cake, which will not disappoint those returning to their loved ones this Raya season.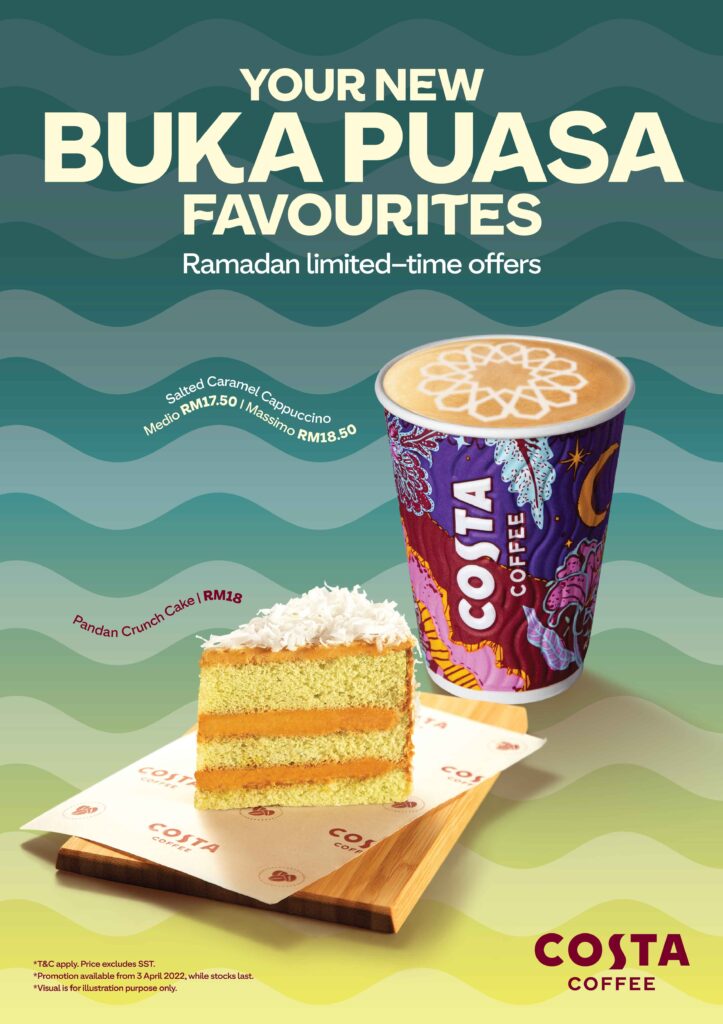 "After two years of lockdowns due to the Covid-19 pandemic, this year represents a beautiful moment for happy reunions among family and friends. Costa Coffee celebrates Ramadan this year with a Malaysian twist, courtesy of a collaboration with Sharina Shahrin in designing a Malaysian-edition Ramadan cup with local cultural themes like our Bunga Raya and Kuih Sempirit for the first time. We extended our partnership with Sharina to include Costa Coffee's exclusively-designed Sampul Raya," said Lim Ju Lee, Costa Express Malaysia's Head of Marketing.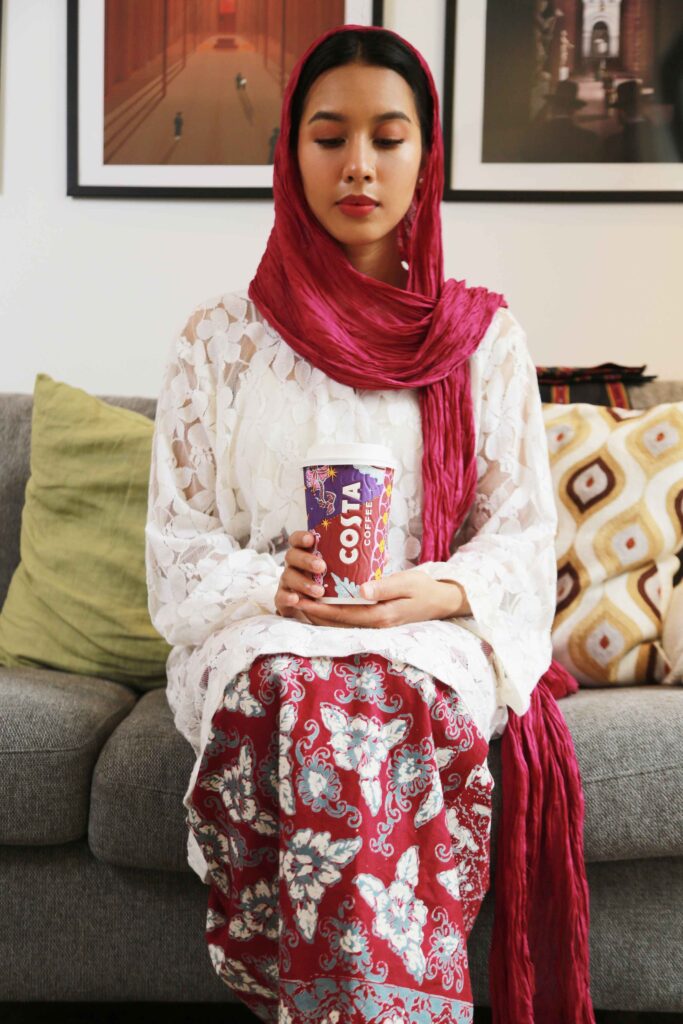 "Raya is a celebration of togetherness, the getting together of family and friends to celebrate a month of peace, forgiveness, and gratitude," Sharina Shahrin remarked. "This Ramadan and Raya season, I am grateful for the chance to cooperate with a business that I like and that shares my ideals in showcasing and honouring Malaysians' distinct cultural heritage."
Costa Coffee Stores and Costa Smart Cafés nationwide will feature the limited-edition Ramadan cups; while the sampul Raya are redeemable with the purchase of the all-time favourite Bandung Oat Bandung or the new limited-time offer drink, Rasa Raya Vanilla Frappe, while stocks last.
For more information & updates, visit Costa Coffee's Facebook & Instagram