With a slew of Marvel blockbusters hitting theatres this year, TGV has partnered with Maybank and Disney to launch an exclusive Marvel movie pass that gives fans discounted access to the year's top three Marvel films! Dios Mio, what a deal!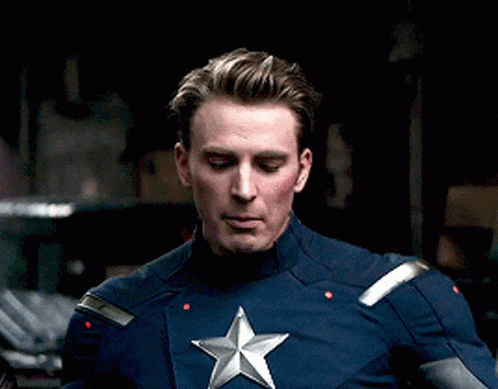 The Marvel Super Pass is a virtual E-card consisting of five (5) movie tickets that can be used for any or all three Marvel Studios films out this year – Doctor Strange In The Multiverse of Madness; Thor: Love & Thunder; and Black Panther: Wakanda Forever – and is available only through the TGV Eshop.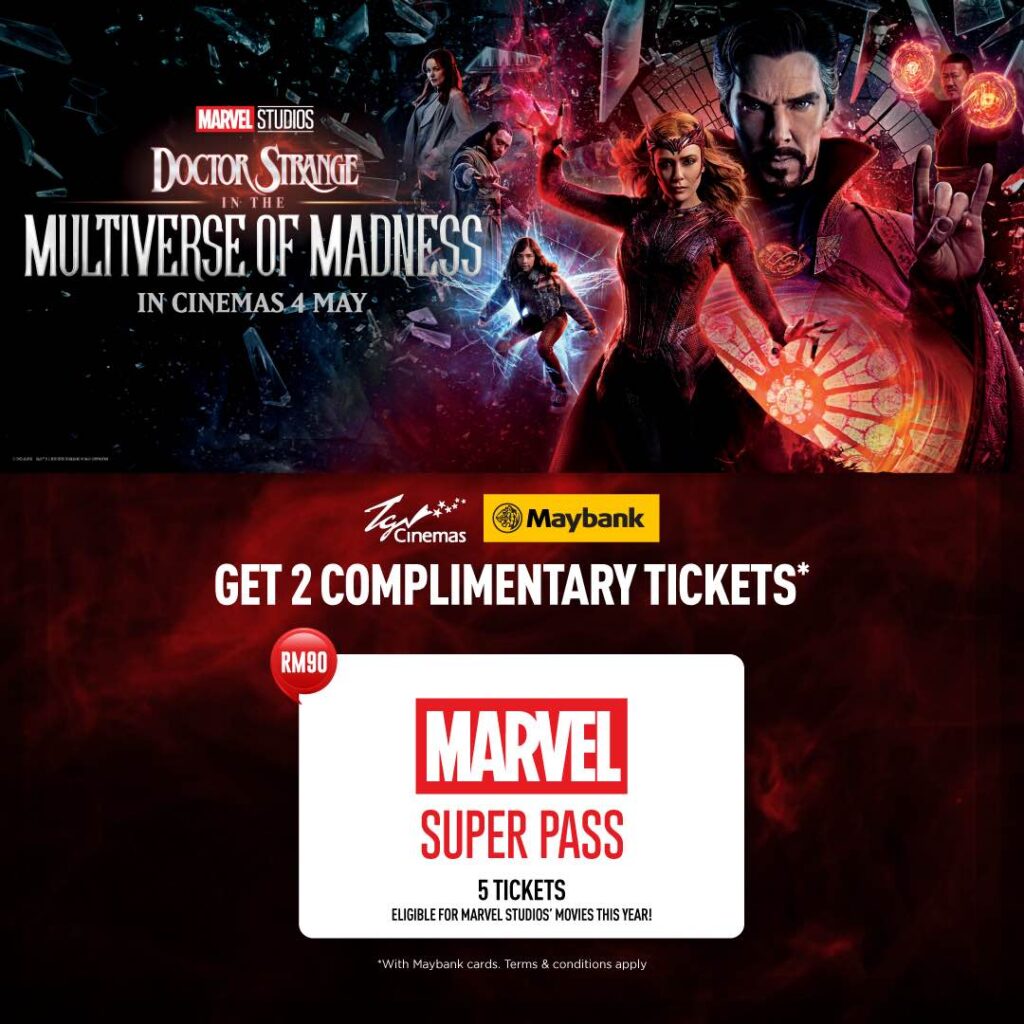 "TGV is thrilled to be offering this special deal for Marvel fans, especially in the run-up to the highly anticipated Dr. Strange in the Multiverse of Madness, which is shaping up to be one of the year's most anticipated films. We'd like to express our gratitude to Maybank and Disney for their contributions to this initiative," said TGV Cinemas' Chief Marketing Officer, Mohit Bhargava.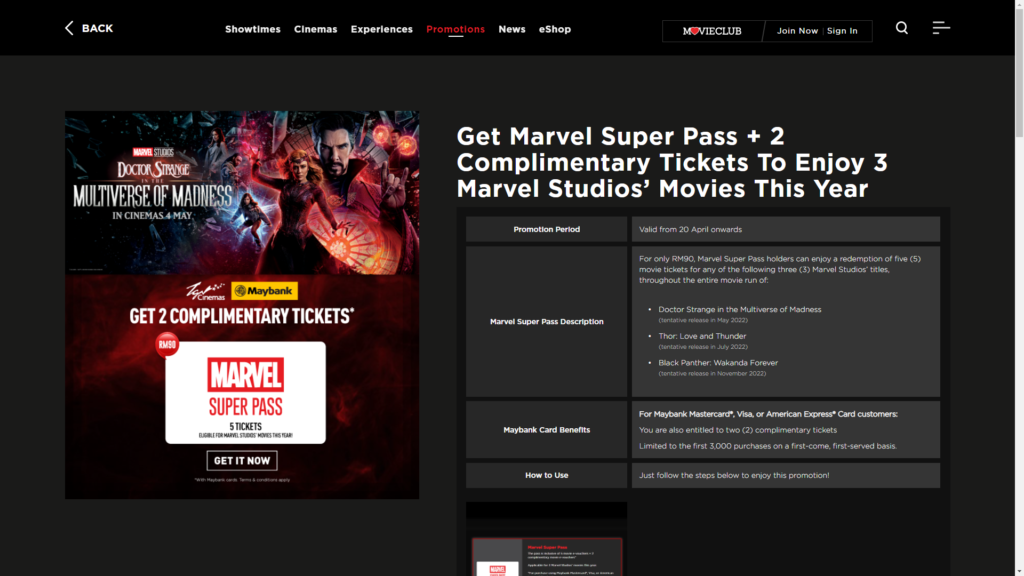 The Marvel Super Pass is designed to reward Marvel fans and Maybank cardmembers with additional discounts as the multiverse unfolds, with these major films hitting the big screen soon!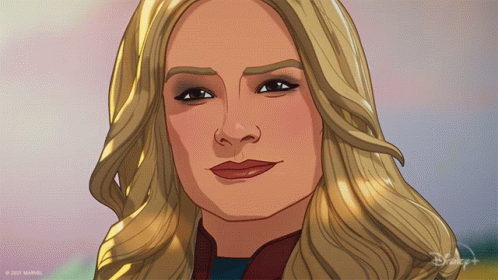 The Marvel Super Pass is available for purchase at https://www.tgv.com.my/eshop
More on cinema? Read this:
OMG! TGV Resumes Its Gourmet Cinema Experience, TGV INDULGE!