Something different trends every year. 2019 was the Avengers assemble challenge, where several people emerged from a pool and landed on the deck in a pose similar to the Avengers'; and 2020 was the Vogue challenge – a trend where people edit themselves onto the cover of Vogue magazine. So, what was this year's? Well, to be honest, it might be difficult to narrow it to one that defined 2021 as soooooo many trends broke the Internet again and again (cause we were forced to stay at home, which got our creative juices flowing…?). Regardless, here are 6 social media trends that happened this year that we think are the best of all.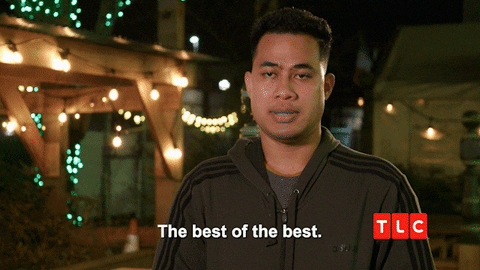 1. TikTok dance: Woman by Doja Cat
Since many people hopped on to TikTok in 2019, TikTok dances have become the new sensation on the app. 2021 was no exception. This year, many tracks from Planet Her, Doja Cat's studio album, specifically 'Woman', went viral as they were danced to.
2. Squid Game makeup
Squid Game this, Squid Game that – this year was all about Squid Game, which claimed the no. 1 position on Netflix's most popular TV show rankings. With the series' release just in time for Halloween, the Internet went all out to recreate the different makeup looks of characters from Squid Game, and they were seriously nothing short of amazing.
The characters of Squid Game are also extremely good-looking, including South Korean supermodel Jung Ho-yeon in her acting debut. Her look on the show was alluring and understated, featuring some of the latest hair and beauty trends, including faux freckles, curtain bangs, and a wolf cut. Naturally, the Squid Game makeup tutorials have already started rolling onto TikTok, Instagram, and YouTube.
3. Throw your phone up in the air challenge
Uh, no – don't mistake this for the international sport 'Mobile phone throwing' from Finland. They do sound a little similar, cause this isn't for the weak either. This dangerous challenge encouraged people to throw their phones in the air while posing.
So, the question is… did you partake in this challenge?
4. Emily Mariko's salmon rice bowl
Yum yum in my tum tum. Influencer Emily Mariko posted a video of her making a salmon and rice bowl, a Japanese classic. And this took social media by storm when the dish, one of Mariko's many healthy meals, became widely loved for its easy preparation.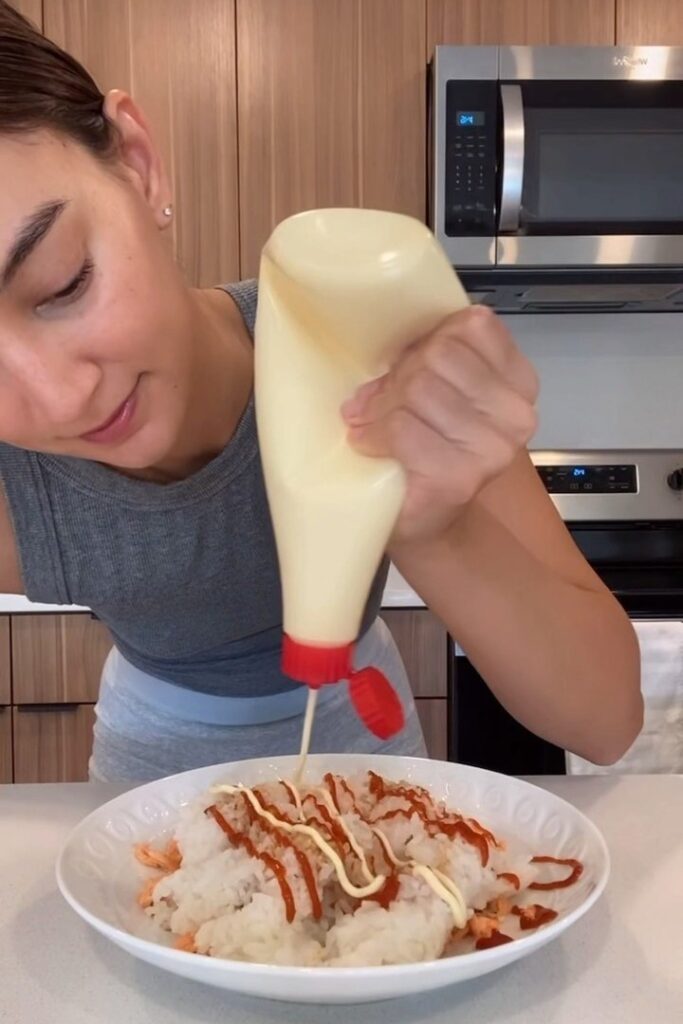 Oh, wait. Here's a more aesthetically pleasing pic (sorry, Mariko):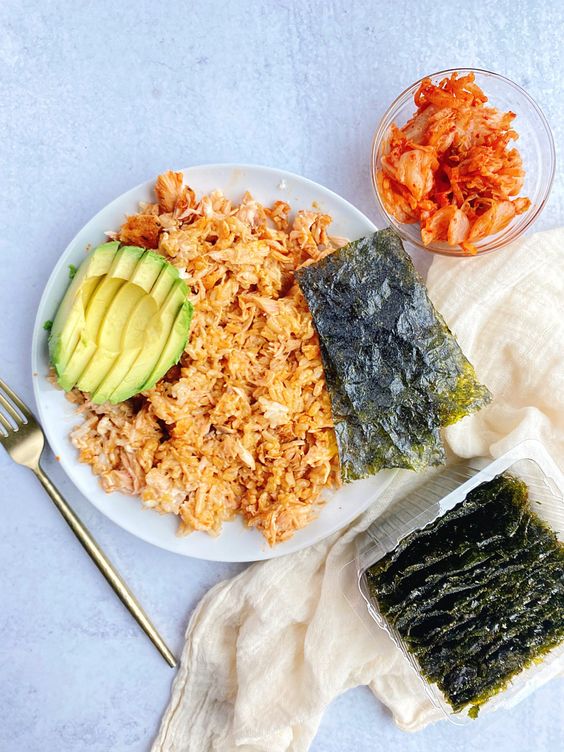 5. Sprinting through Versailles: Roman Holiday by Nicki Minaj
This filter on TikTok puts users' faces on the body of Marie Antoinette as she's sprinting through the palace of Versailles. Creators took it to the next level and used the filter to riff on everything from running to tell their BFF the top-secret information they promised they wouldn't spill, to putting their pup's face in place of the Queen's face. And maybe we can pick a new historical figure to filter in 2022? Idk, just a suggestion.
BTW, this TikTok sound has a shocking number of 934K videos.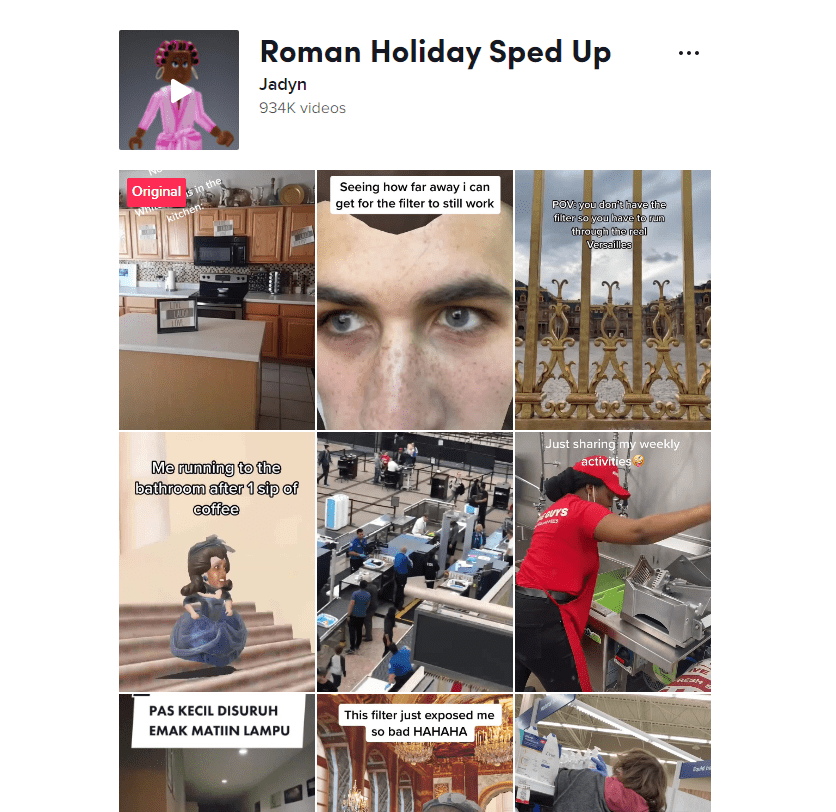 6. College prank: I hear your heart beat challenge
Beginning in early October, the 'I hear your heart beat' challenge was a prank trend where friends filmed themselves approaching a closed door, often in a dormitory or school housing complex, but sometimes other homes, and playing the song "Die Young" by Kesha against it – then pounding on the door loudly after Kesha sings "I hear your heart beat to the beat of the drums" and running away. It was funny at first, but let's maybe leave this in 2021?
Do you think any other trend that happened this year deserves to be in our Top 6 list? Well, let us know!