How difficult can shampooing and conditioning your hair be, one might ask? After all, you only need a glob of shampoo and a tiny squirt of conditioner for a nicely washed hair. For a lot of people this is their general approach to hair care. Well, according to professional stylists, many of us have conditioning our hairs incorrectly, missing out on crucial steps that differentiates a dull hair from a lustrous healthy hair. According to hairdressers, we have been making these mistakes during our hair wash routine which can be avoidable.
Applying conditioner to the roots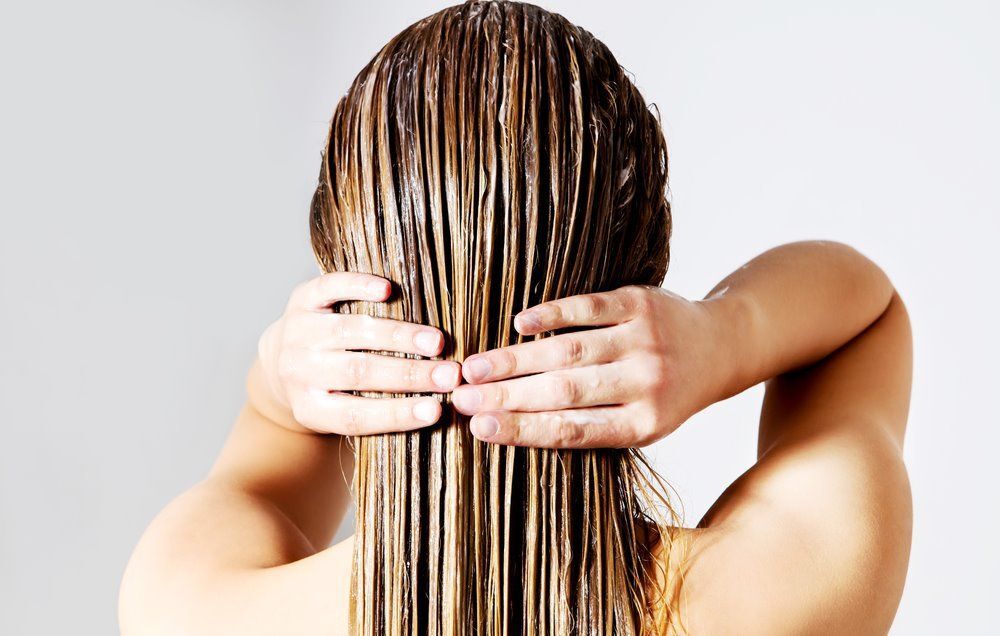 This is one basic common mistake we all tend to make. The reason for shampooing is to remove oils and remnants of styling products from your scalp's skin. If you apply conditioner on your roots, you're making a mistake by reintroducing oils to your scalp. Ever wonder why your hair on top mostly looks flat and lacks volume? You can blame the conditioner for that and all the more reasons you should avoid applying conditioner to your scalp.
Applying it the wrong way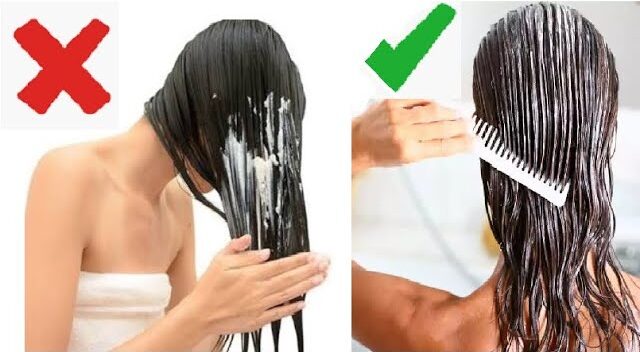 The result on how your hair looks and feels after a good wash lies not only on the where you apply the conditioner, but how you do it. Most of us rush through the process applying the conditioner all willy-nilly. That's a red flag. You must apply only where your hair is most tangled, damaged and stressed.  Proper application is easiest by applying tiny bits of conditioner to the ends of your hair. Then use a wide tooth comb and gently run it through your hair, freeing any tangles. Don't be in a hurry to wash off your hair. Let it sit a while before washing off with lukewarm water. You will be impressed how different your hair will feel after this technique.
You are using too much or too little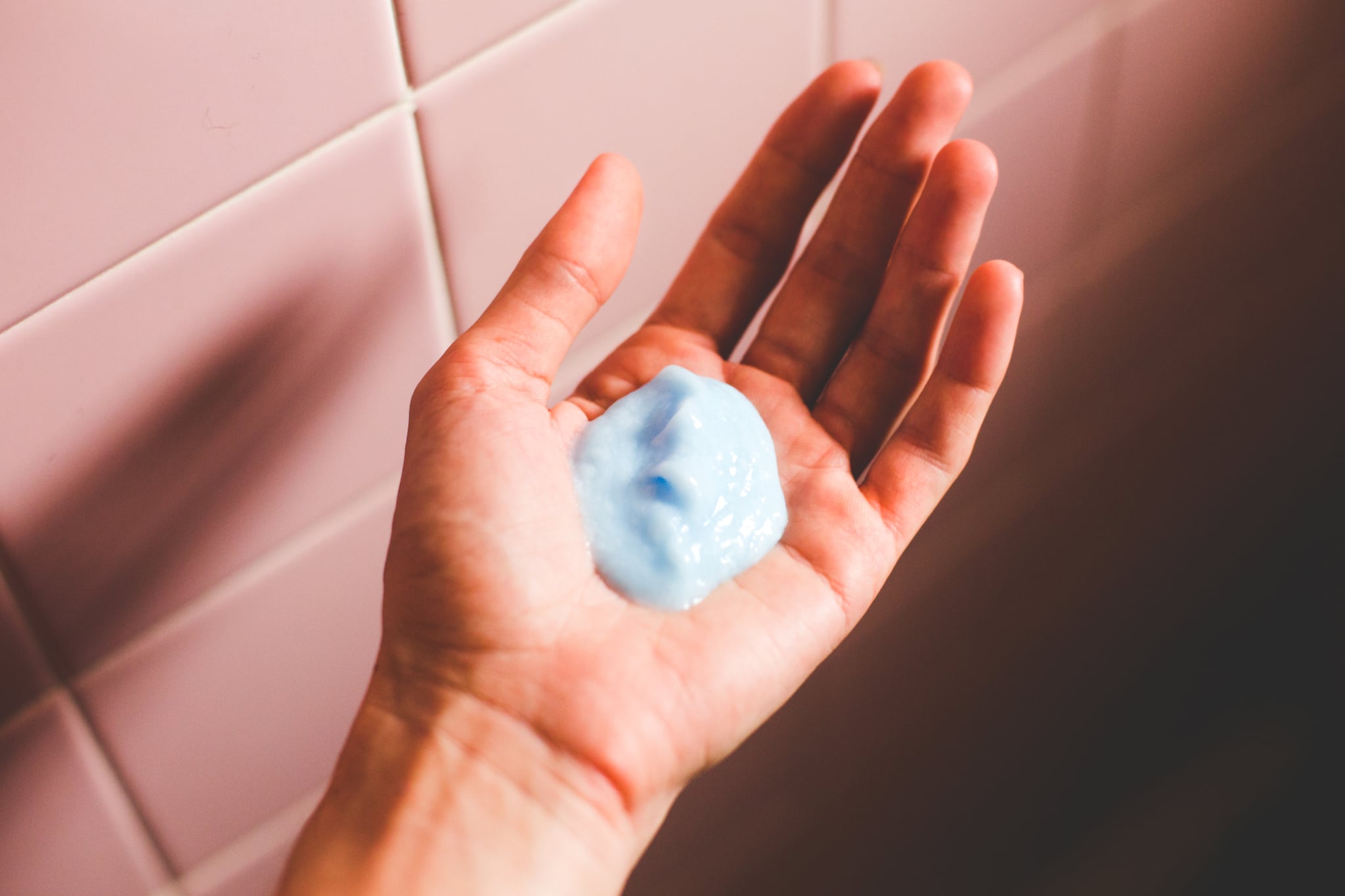 For some, they feel satisfied with a good squeeze of conditioner while others prefer to use it sparingly. A simple way to check if you've used too much or too little is the feeling you experience after washing your hair. If your hair feels heavy after washing and drying it, you've used too much. If it still feels dry and rough, you've not used enough. The best way to find out is by starting off with two coin-sized amount and see how you feel. If your comb or fingers passes through your hair without a hassle, then you're good to go. If there's still some friction, then you need to use more conditioner.
Using the wrong product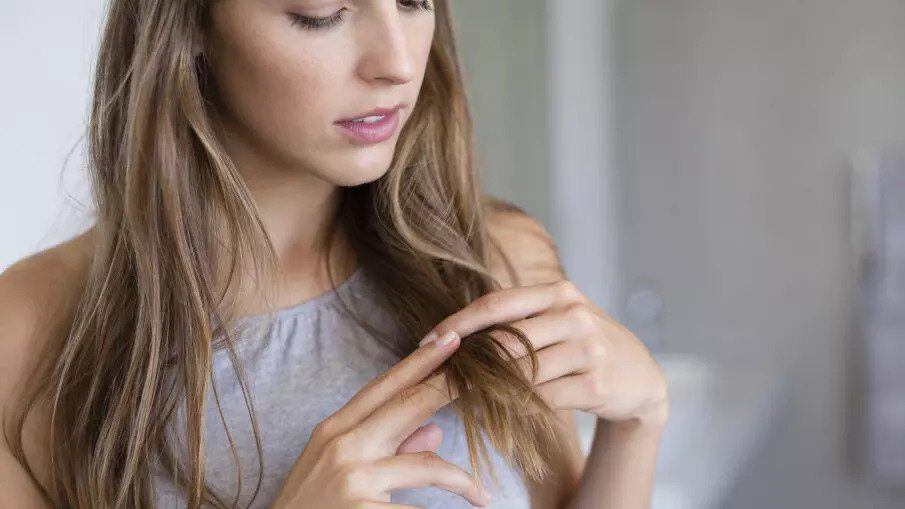 Many of us are struck with confusion when it comes to choosing the right conditioner. With the plethora of options available in the market today, finding a good conditioner may seem like an ordeal. Firstly, know you hair type, whether is it dry, normal or oily. Then your hair structure, i.e. curly, wavy or straight. Some conditioners are meant for coloured hair, so be very careful which conditioner you choose from the overwhelming lane of hair cleansers. Silicones and dimethicones are commonly used in cheaper conditioners, as they give the appearance of soft and healthy hair by making it seem shiny. These ingredients are loaded with artificial chemicals and are not a healthy option for your hair at all. Instead, look for conditioners containing natural oils like jojoba, coconut or organ. Also know that if you have thin or thinning hair, these oils can weigh your hair down further, creating a dull and greasy look, so use them wisely.