The practice of caring for your hair and skin goes beyond your daily and nightly routines – you need to take care of them as you sleep as well. You may think: "It's just sleeping, right, who cares?" The answer: your hair and skin do – and the cotton pillows that you're sleeping on right now are not cutting it anymore.
Your next investment should be purchasing silk covers for your pillows. They have a lot of great benefits for both your hair and skin.
Hair
Sleeping on cotton pillowcases will leave you with frizzy and damaged hair. Cotton pillowcases also create a lot of friction as you sleep, which causes that crazy frizzy hair when you wake up. Hence, investing in silk pillowcases will mitigate this in the long run. You will wake up with less-tangled hair and snarls as well. Also, if you had set your hair, the style will last longer if you sleep on a satin pillowcase.
Skin
Cotton pillowcases absorb a lot of germs and dirt during the day, and that grime builds up on your case as you sleep on it day in and day out. That means the same filth will stick to your skin as you sleep, which is nasty. Silk pillowcases, on the other hand, are kind on the skin and absorb less moisture and grime. They're also ideal for those with sensitive or acne-prone skin, because there's less friction caused than with cotton pillowcases.
Where To Purchase Them? 
It goes without saying that silk items are typically expensive, especially if they're pillowcases made of 100% pure Mulberry silk. However, it is the best investment that you can make to protect both your hair and skin in the long run.
If you wish to purchase silk items for your bedroom, here are two online shops that you should browse through:
Sutra Silk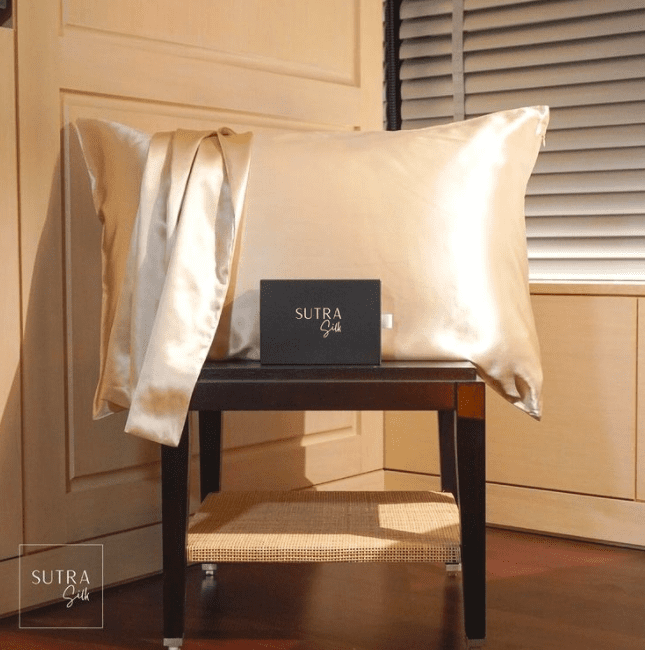 Sutra Silk aims to let their customers enjoy and immerse themselves fully in the luxurious feeling of silk, with a fair price point. They offer everything from silk beddings to silk accessories such as bonnets for those who want to wake up with smooth hair.
Visit Sutra Silk's website to purchase and follow their Instagram and Facebook accounts for more exclusive updates.
Silk Fairy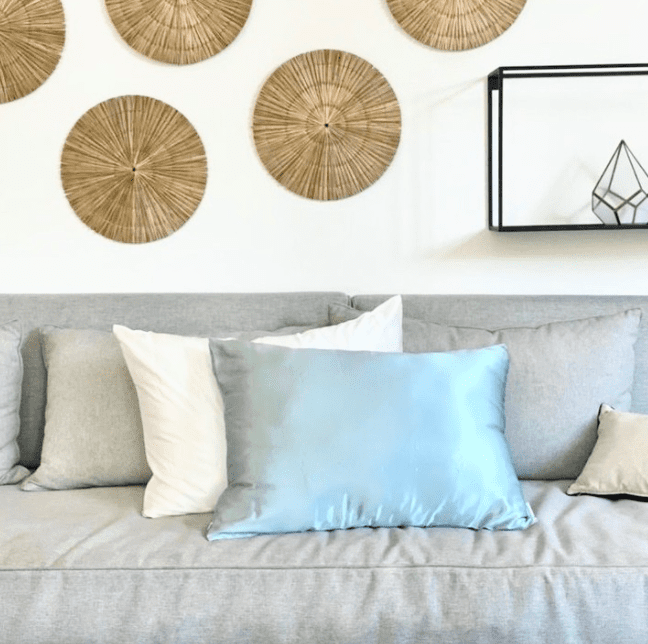 Silk Fairy is a locally-owned brand founded by two sisters and entrepreneurs, Adeline and Adalia. This sibling duo is looking forward to presenting you with luxurious pillowcases to welcome you home after a long day of reaching for your goals. These pillowcases are more than simply a luxury item; they also assist you in becoming a more beautiful and better version of yourself.
Visit Silk Fairy's website to purchase and follow their Instagram and Facebook accounts for more exclusive updates.
More on skin and haircare? Read these:
Nudie, Night! 6 Reasons Why You Should Sleep Absolutely NEKKID!