Now that most of us are spending a lot more time indoors, you may be wondering if you still need to wear sunscreen every day. Long story short, if your home has windows, or you're required to sit in front of your computer for 9 hours, you definitely do. 
Keep reading to find out what kind of rays you should look out for indoors and how you can protect your skin from them on a daily basis. 
What's wrong with windows? 
According to Joyce Park, a California-based, board-certified dermatologist said: "It's a common misconception that you don't need to wear sunscreen when you're indoors''
UVA rays that reach you through the windows can possibly damage your skin in as little as 15 minutes
"Standard glass windows block UVB but not UVA rays, which can penetrate deeper into the skin and they (UVA) are the main contributing factor to photo-ageing—which are changes seen as dark spots, wrinkles, and leathery textured skin." So, while you won't get sunburn through glass, our skin is still very susceptible to damage.
Even when you're working from home, sitting by a window, putting the clothes out on the line; all these times expose us to these damaging UVA rays which accumulate over the day.  If you're working from a sunny room, more than 50% of UVA radiation can penetrate glass even within several feet. Wearing a broad spectrum of SPF 30 or higher even indoors will protect you from those rays, preventing both skin cancer and aging.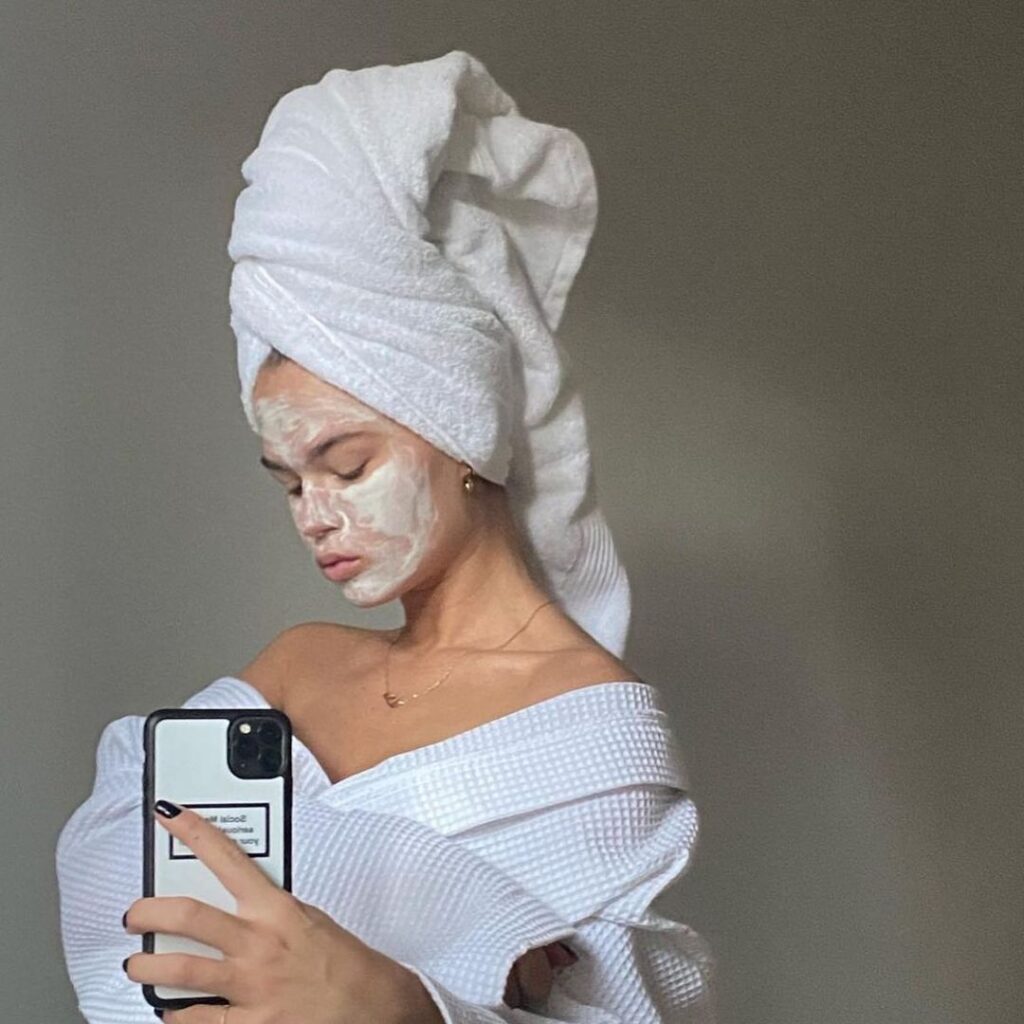 Too much screen-time
Blue light from your phone or laptop can also have the potential to damage skin while indoors. HEVL (high energy visible light, aka blue light)—It's emitted from electronic devices, like computers, TVs and phones. It penetrates deep into skin and can result in damage like hyperpigmentation and melasma.
Hyperpigmentation is the result of excess melanin production which can cause insecurities in some people. This is why it's important to still slather on some sunscreen when indoors
Apart from investing in sunscreen, you can also put a filter on your computer or cell phone, place all your devices in night mode, and limit screen time altogether. 
Here are some of the best sunscreens to invest on: 
SUPERGOOP! Glow Stick Sunscreen SPF 50 (RM115.00)
NEUTROGENA Neutrogena Ultra Sheer Dry Touch (RM 45.50)
FIRST AID BEAUTY 5 In 1 Face Cream With Spf 30 (RM 197.00) Avene Day Protector UV EX SPF30 PA+++ (RM 75.92)