Amidst the most unprecedented period of our life, more Malaysian are forced to knock on the doors of hunger with the failing economy and deprived financial state of the country.
In aims to make a great move to feed our fellows nations by providing them with basic necessities needed for their household, Astro Radio has now extended their 'Kamicare Helpline' till August 8th 2021.
Astro Radio in collaboration with Lotus's Malaysia stores extends the KamiCare Helpline to provide necessities such as rice, cooking oil, powdered milk, dried food, canned food, drinks, biscuits, disposable diapers and more, to vulnerable Malaysians from now till 8 August 2021.
All Malaysians can contribute to Kami Care Kita Jaga Kita with Lotus's Malaysia drive by purchasing daily necessities from any Lotus's Malaysia stores nationwide, and drop off these items at the Charity Food Bins, available at all Lotus's Malaysia stores.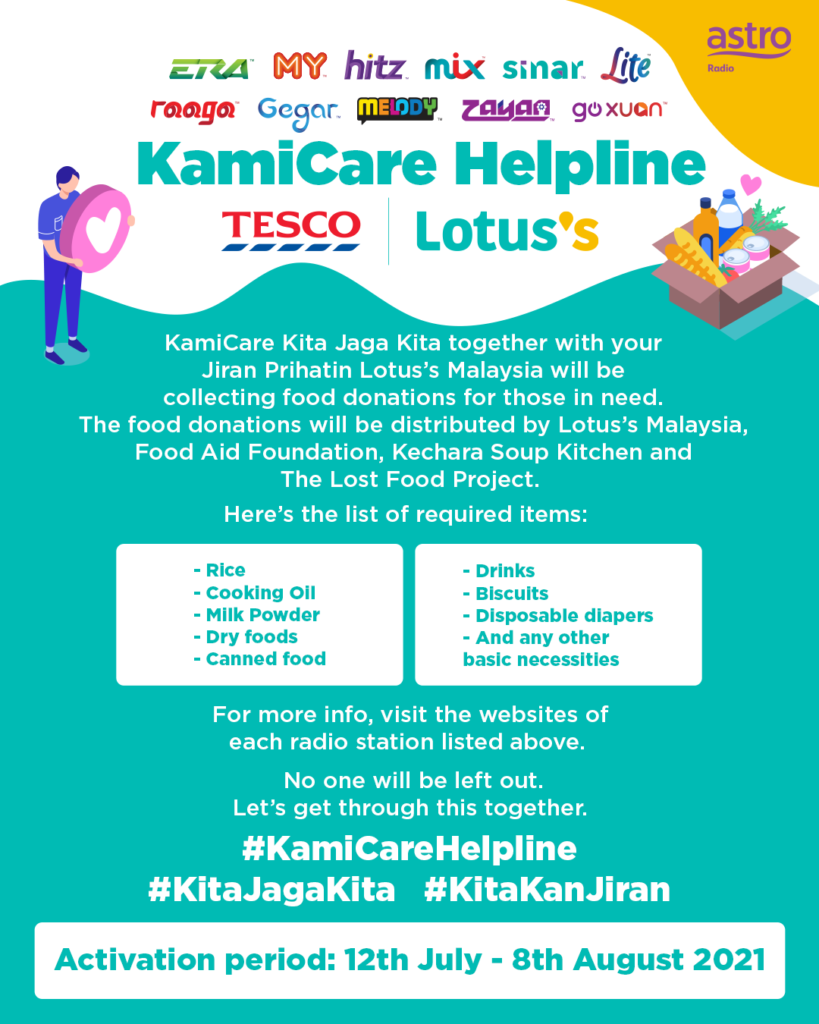 All donated items will be distributed by Lotus's Malaysia, Food Aid Foundation, Kechara Soup Kitchen and Lost Food Project to those in need.
Kenny Ong, Chief Executive Officer, Astro Radio, said,
"We received an overwhelming response from the first phase of our KamiCare Helpline and now extend our campaign to accept donations from all Malaysians. Through this KamiCare Kita Jaga Kita with Lotus's Malaysia drive, we hope to reach more Malaysians in need to contribute these necessities."
Alternatively, Malaysians can also choose to donate between two options of a 'Kotak Prihatin', which are boxes of packed necessities such as rice, flour, sugar, salt, cooking oil, canned food, instant noodles, biscuits, disposable masks and more. Malaysians can opt to donate a box of 12 items for RM50, or a box of 22 items for RM100.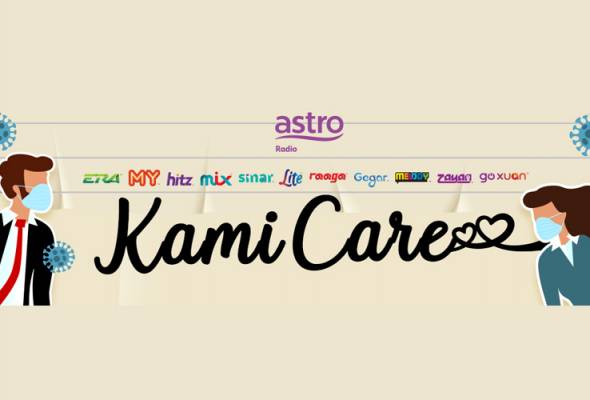 Orders for 'Kotak Prihatin' can be placed via WhatsApp at +6010 405 1513.
As Malaysians let's do our part in helping those in need during this striving moment.