It's time to defy gravity! Spain's no.1 skincare brand, SKEYNDOR, has been brought to Malaysia by Unique Aesthetics Sdn Bhd, and they're introducing a brand new Global Lift V-Shape Lifting Home Care treatment that will target all of your anti-aging concerns!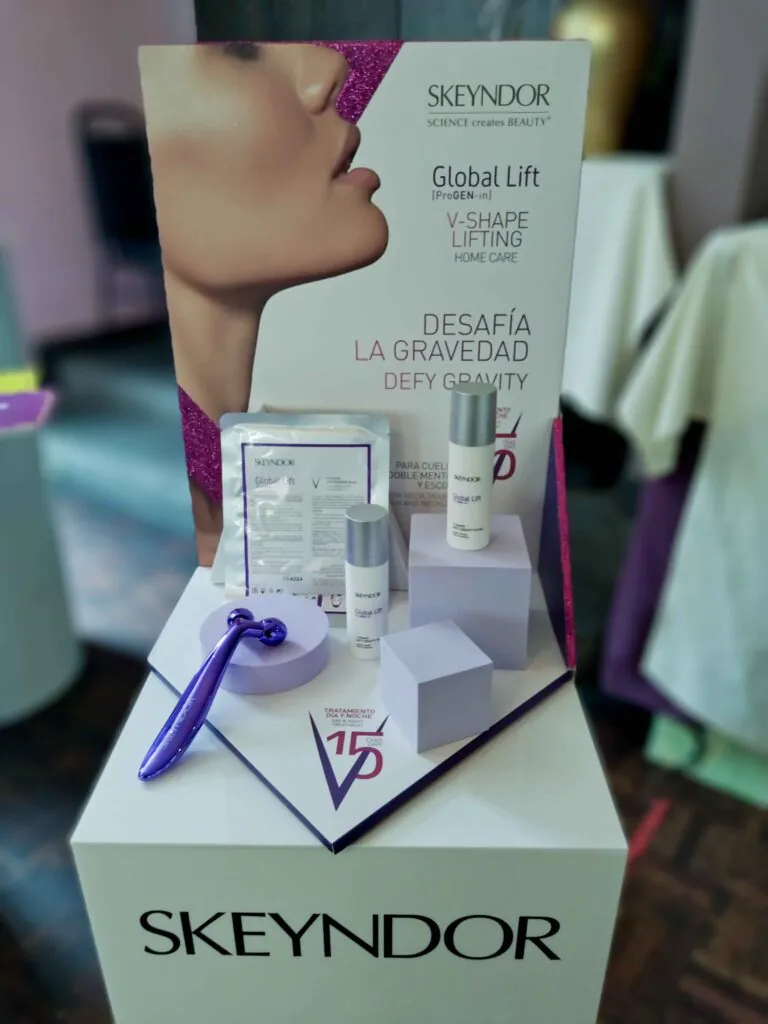 With a history of 56 years, and present in 55 countries, SKEYNDOR is ranked within the top 15 professional cosmetic brands in the world. According to Patrick Sha, Co-Founder and Executive Director of Unique Aesthetics, the company is excited to represent a beauty care pioneer such as SKEYNDOR, which leverages its "Scientific Cosmetics" ideology in the research and innovation of skincare products using environmentally sustainable ingredients suitable for Asian skin. Mr Bryan Hew, Executive Director, joined him at the launch.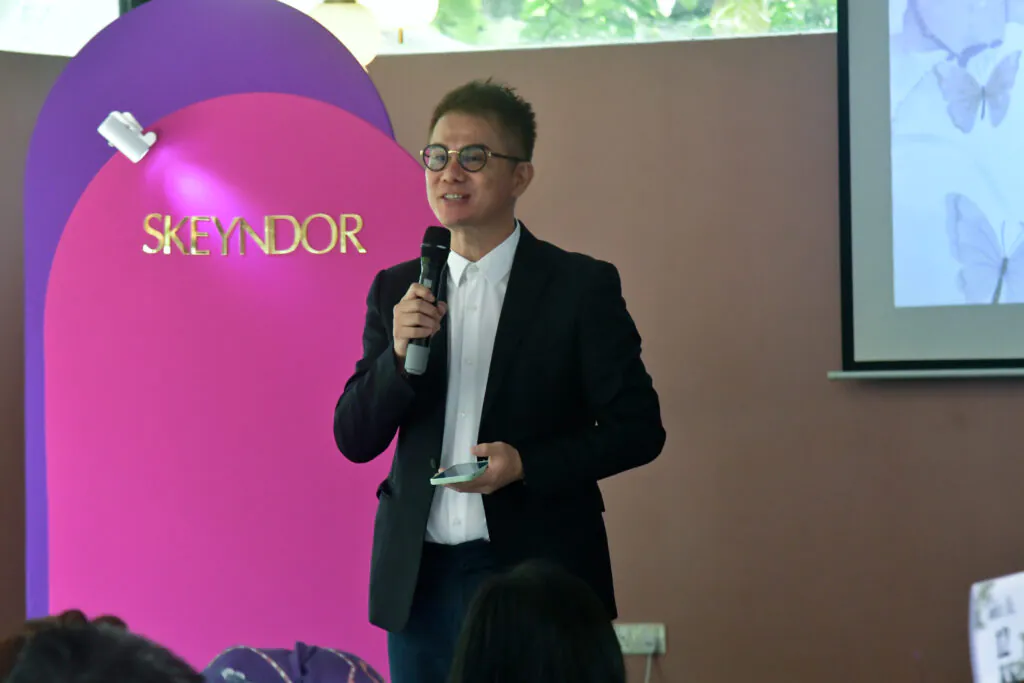 Based on this, Unique Aesthetics launched its innovative Global Lift V-Shape Lifting Home Care, a day and night treatment with a lifting impact and firming action that can be performed at home for 15 days. The home care package promises to address imperfections in the neck, double chin, and neckline areas in a convenient and effective manner in the comfort of one's own home. As a result, the new collection targets these issue regions by enhancing firmness, elasticity, and reducing neck wrinkles.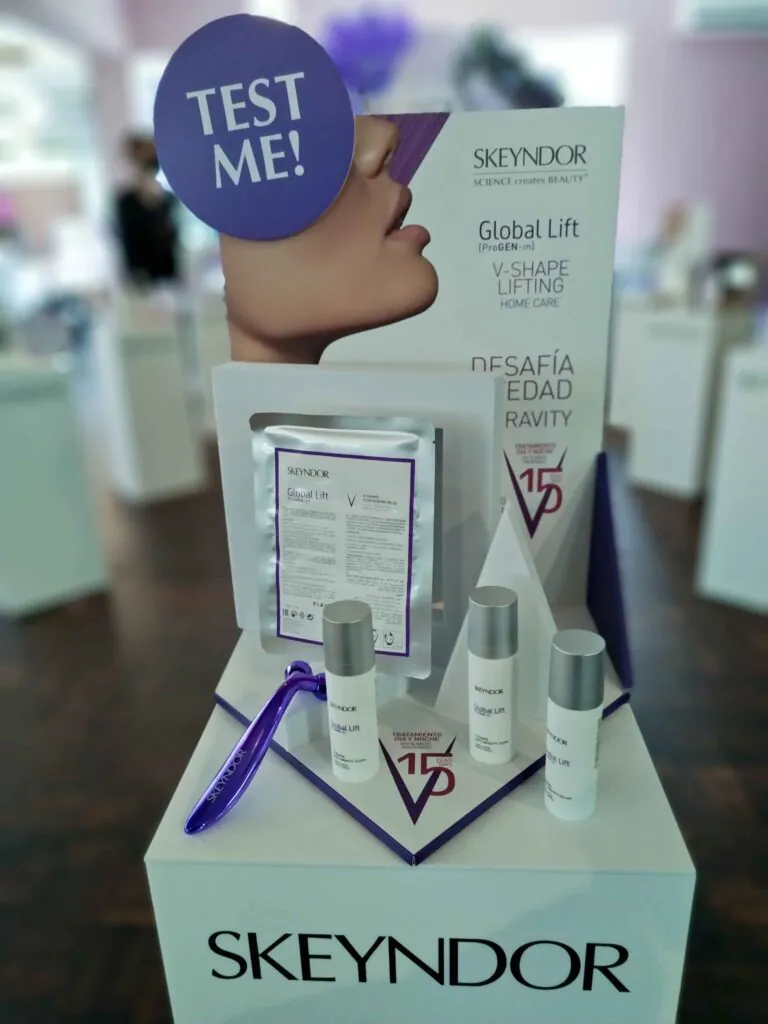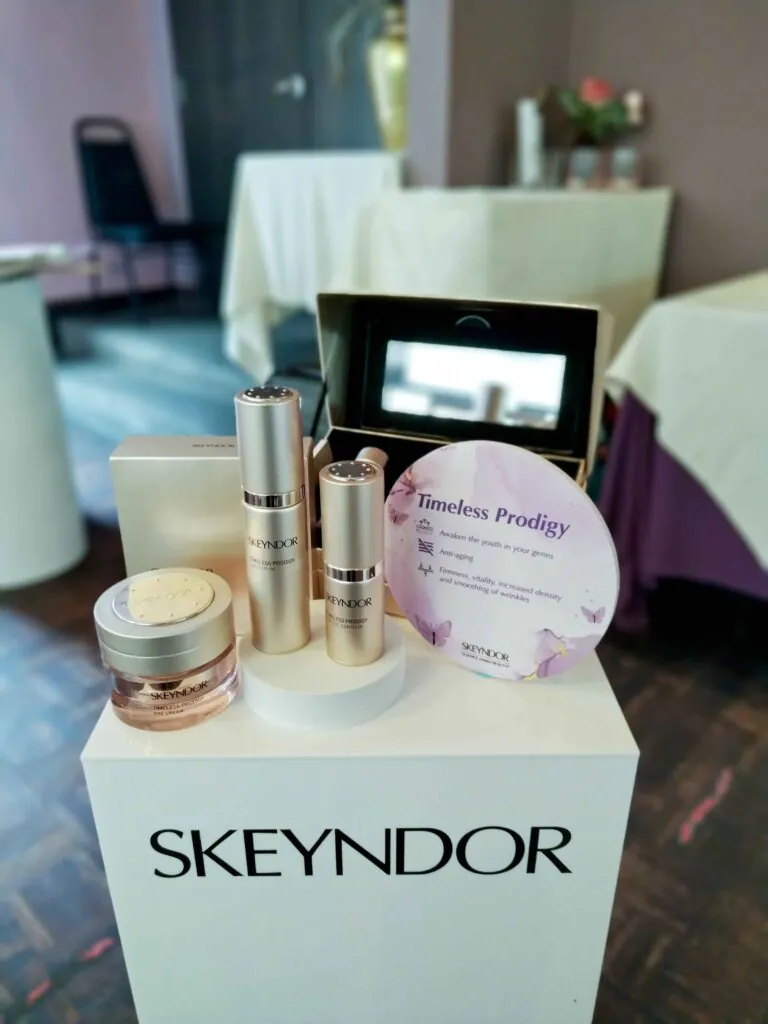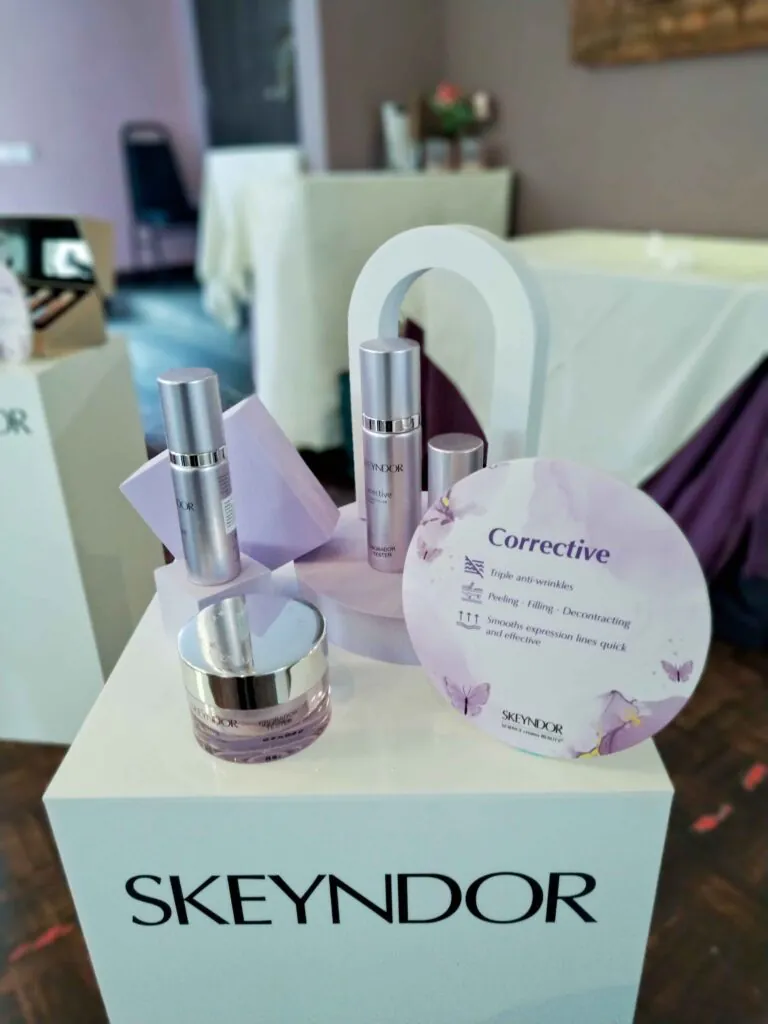 Chances are, you're likely reading this article on your phone, but did you know that constantly looking down at your mobile device can lead to sagging in the neck area? Well, SKEYNDOR has got you covered! "Research found that this treatment reduces wrinkles by 18% and moreover, 3 hours after application, the skin appears 24% firmer and more revitalised," said Patrick.
This is all thanks to the product's unique component, "ProGEN-in," which is found in its anti-aging technology. The home care products kit includes three items: the V-Shape Anti-Gravity Serum, the V-Shape Anti-Gravity Cream, and the V-Shape contouring mask, all of which work together to provide benefits such as an immediate tightening effect and lifting action, a firming action, defining the facial oval, reducing the volume of the double chin, and wrinkles in this area. A V-Shape Lifting Roller has been added in this exclusive launch to obtain the greatest facial results.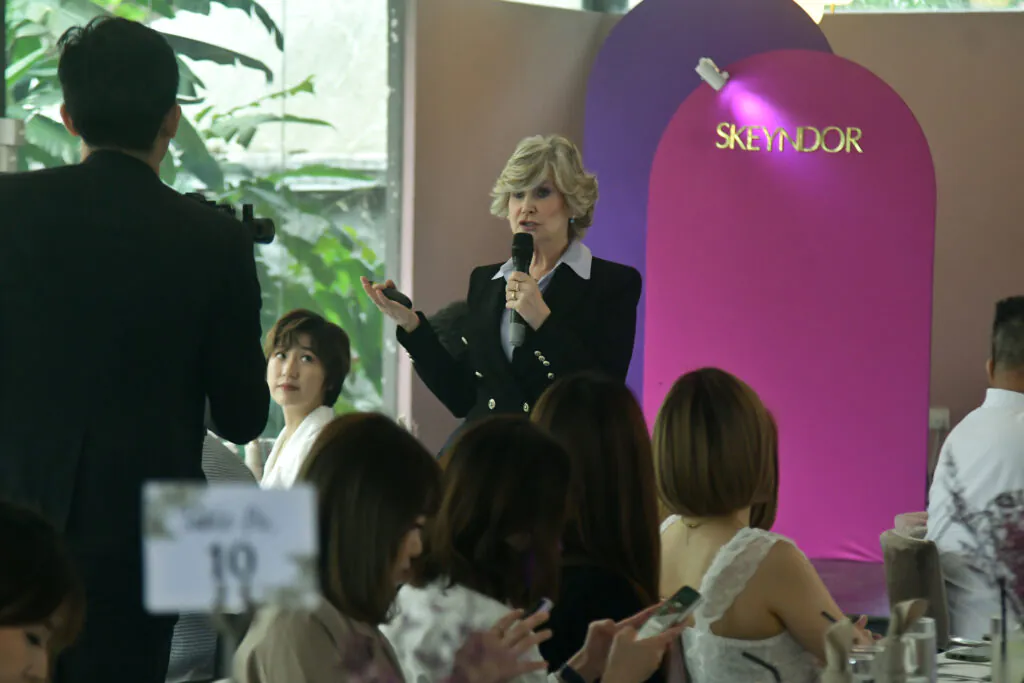 Ms Margaret Beales, an international beauty consultant from Spain with over 35 years of beauty and skincare experience, gave insights and recommendations on Asian beauty culture and skin health trends at the launch event:
"Our cells will start aging as early as 30 years of age. Early skin care regime will aid in prolonging and maintaining our skin's health. Sagging skin is also caused by the lack of beauty and medical treatments to stimulate collagen synthesis. When the loss of collagen is greater than the stimulation of new ones, our skin loses its tightness and youthfulness, resulting in loose sagging skin.

"To achieve optimal results with SKEYNDOR's Global Lift, apply the Serum and Cream twice a day, every morning and night. To complete the treatment, apply the V-Shape Mask once a week, after using the Serum and before using the Cream. It is key that the mask remains well attached to the chin for 20 to 25 minutes of exposure," advised Margaret.  
Get your hands on SKEYNDOR's products at their official website, or through their authorised beauty salons. Make sure to follow their Facebook and Instagram for more.
More on skincare? Read:
Nu Skin Serves Up A Handheld Spa – With AgeLOC® LumiSpa® iO!