Wakanda Forever — it's not merely the title of a recent film or a phrase connected to Marvel's Black Panther. It's a promise made to Black and brown people worldwide that, in the face of adversity, they'll not be vanquished.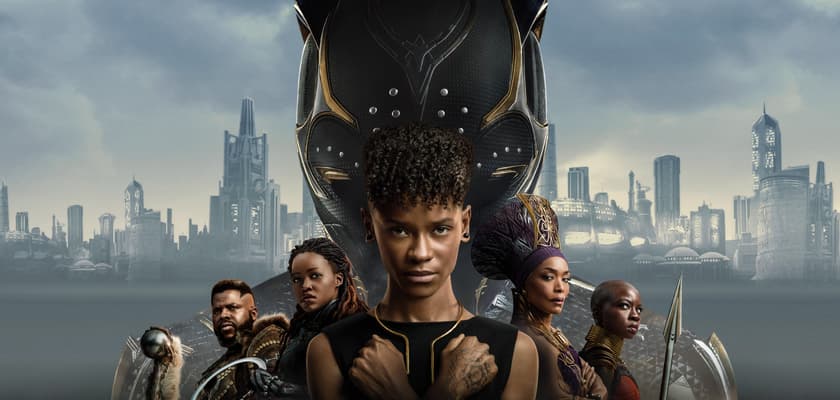 There's no doubting the feelings that are stirred up when watching Black Panther: Wakanda Forever's trailer. Many have watched it multiple times, and each time we fight back the tears. Of course, it's a tribute to the late Chadwick Boseman, whose voice can be heard every time we read the line that inspired the film's title. But aside from recognizing and honouring that, it also considers what it takes to move forward.
If you haven't had a chance to watch the movie, you should, because in addition to dealing with issues of family, nationality, and the elusive sense of belonging, the film is strengthened by the presence of powerful female characters – from the regal Queen Ramonda to the fearless Dora Milaje soldiers. Still not convinced? We've got five valid reasons for you to hit the theaters now:
1. Women Are Rulers
Their abilities match or even exceed those of males. While Black Panther: Wakanda Forever subtly evokes other themes, like the challenging process of mourning and the intricate mechanisms at play behind the desire for revenge, all the actresses give their all to hold the movie up as a great feminist film that advocates for female independence and empowerment.
2. Women Support Each Other
Everyone is familiar with the love-hate dynamic between Iron Man, Captain America, The Hulk, and Thor. But they have all united against Thanos, as we have seen – including the weird magician Dr. Strange. Then there are female heroes engaged in conflict with one another at one point in the story, before uniting. But in Black Panther: Wakanda Forever, we witness women going above and beyond to help one another. They unite for their land even though they are mourning the loss of their beloved King T'Challa.
3. The "Strong Black Woman" Trope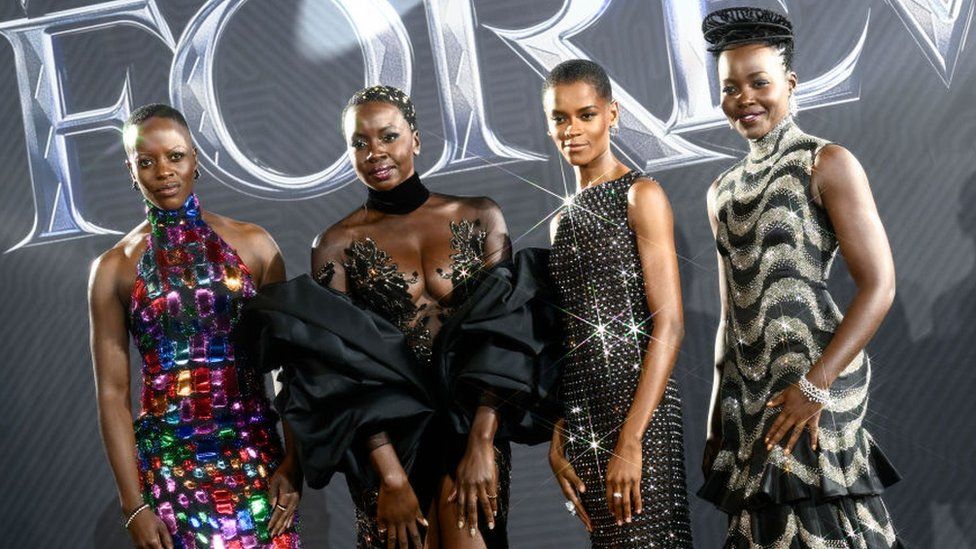 In 2018, there was nothing better than watching Black Panther revelling in powerful, Black female leaders and the supporting cast. The film showcased the abilities of Black and African women to the world. However, in Black Panther: Wakanda Forever, a more vulnerable side to the women – who have come to be viewed as unquestionable pillars of strength – is revealed. The trailer opens with images of Okoye, Nakia, Queen Ramonda, Shuri, and the Dora Milaje deep in thought, hurt, and mourning. What's crucial about this is that it also demonstrates that their frailty does not diminish their toughness, particularly when dealing with their foes.
4. Exploring Stages Of Grief
At its core, Black Panther: Wakanda Forever is a film about loss. Yes, there are incredible combat scenes, spectacular effects, and a brand-new cast of characters; yet, the concept of grief permeates the entire film like a river that flows out to sea. It undoubtedly covers the many stages of mourning. Even while mourning sometimes seems weak and feminine, it actually awakens one to reality. Shuri was first in denial about losing her loved ones, but gradually she goes through the grief process and comes to terms with who she is and what she is destined to achieve.
5. Captivating Soundtrack
Motherhood and parenthood are at the centre of the story of resurrection in Black Panther: Wakanda Forever. The closing song of the movie is by superstar Rihanna, a Barbados native who recently gave birth to her own child, and has been out of the music business for a while. In honour of Chadwick Boseman, the singer consented to make her musical comeback with this movie. The Fenty Beauty boss thrills us with her poetic flights of fancy on the sorrowful, melancholy, and pure "Lift Me Up", which was released six years after her brilliant album, Anti. On the soundtrack, there are other grace-filled moments as well. The album's soundtrack includes intriguing musicians, including TikTok sensation PinkPantheress and Nigerian singer-songwriters Tems and Burna Boy as well as rappers Rema, Stormzy, and Future. The Marvel movie pays special emphasis to incorporating predominantly black artists, just like its cast and production staff.
5 Inspiring Female Characters From The Movie
Not all movies highlight female characters. I mean, yes, there are a few (like Black Widow, She-Hulk, Ms Marvel and Wanda). But as a group of women, Wakanda has to be IT! Everything about Wakanda is unique, because from the highest rank to the lowest, everything is female. And it's not about ruling with power, but as a family and tribe. Of course, out of the big group of women, there are a few characters that stand out. Here are some inspiring characters from the film:
1. Shuri
Played by Letitia Wright, Shuri is the younger sister of T'Challa (the Black Panther). She is also Wakanda's princess. Shuri is an inspiring character because she's a brilliant engineer, which is a pleasant change of direction for women in movies, especially action ones. She has also created a plethora of cutting-edge devices to both better the lives of Wakandans and to keep them safe. She now plays a crucial role in society as a result.
2. Okoye
"For Wakanda? Without question." — Okoye, played by Danai Gurira, who serves as the Wakandan royal family's trusted general of the armed forces, is the driving force of Wakanda. None of the other characters in the movie can compare to Okoye, in terms of loyalty. She goes above and beyond for her nation, while also defending her king and commanding the Dora Milaje warriors, who are all women. She embodies courage, selflessness, and resilience. She is a woman who has devoted her life to her trade and has unreservedly adhered to tradition. Okoye, who is bald, fearless, and stunning, exemplifies why it's admirable to "fight like a female."
3. Queen Ramonda
Of course, there is Ramonda, the Queen of Wakanda, played by Angela Bassett. Ramonda leads Wakanda with beauty and grace despite carrying the title of Queen. She not only has a regal title, she is also the mother of T'Challa and Shuri, two of the most influential persons in the nation. We are all aware that motherhood is a superpower in and of itself. She may put her heart on display, yet those same emotions give her strength. Ramonda dispels the myth that women's emotions are weak.
4. Nakia
Then there is Lupita Nyong'o as Nakia. Nakia is a covert agent for Wakanda, who also happens to have a good heart. Helping those in need is Nakia's life's work, and she intends to start with underrepresented groups in her own nation. She prioritises the needs of people around her over her own, which makes it simple for her to understand and empathize with them. She is a multitalented woman with a wealth of skills, including a long history of martial arts training.
5. Riri
Riri Williams, a.k.a. Ironheart, is one of Marvel's newest and most well-liked characters. Six years after making her comic book debut, the character has already made an appearance in the Marvel Cinematic Universe thanks to her humble beginnings, intelligence, and the peculiar but essential process of her development. Riri, a brilliant student at MIT challenging her teachers, is thrown into a complex international issue involving Wakanda, the United States, and the formidable undersea nation of Talokan. She is also meticulously working on her very own Iron Man-style flight suit. Riri is basically a reflection of Shuri. She's hilarious, modern, creative and is sometimes unaware of her own intelligence in some aspects. Riri maintains a rigid focus. She is arguably the best person now alive at creating machines, robots, and other items.
6. Dora Milaje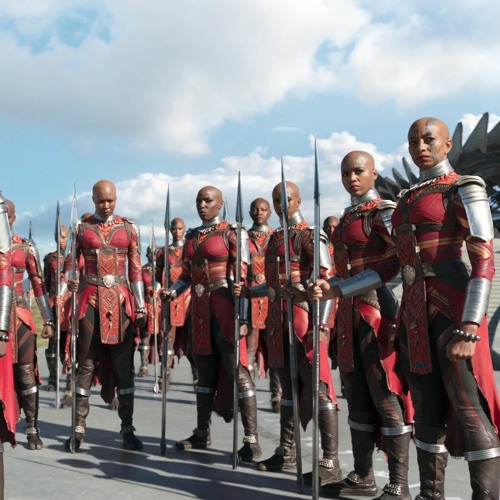 The Black Panther's personal bodyguards are spear-wielding, tattooed warrior women known as the Dora Milaje. Along with leading the Wakandan military, they also look after the royal family. No question – they're straight-up loyal to whoever sits on the throne. Also, they're fighting skills are never in doubt. You can see the speed and agility they have.
So that's about it! Movie theatres in Malaysia are now screening Black Panther: Wakanda Forever – so go watch it! Bring tissues because we bet you'll weep!
More on entertainment? Read: