From its newly-formulated HD Skin Foundation to its latest HD SKIN Twist & Light Loose Powder – it seems that MAKE UP FOR EVER doesn't stop showering its loyal consumers with fabulous products. While the internationally-renowned brand is celebrated for its amazing and extensive complexion range, its other cosmetic products, especially lipsticks, are almost universally beloved. Luckily for us, the cult-favourite cosmetic brand is launching yet another product – and this time, it's for your pair of pouters!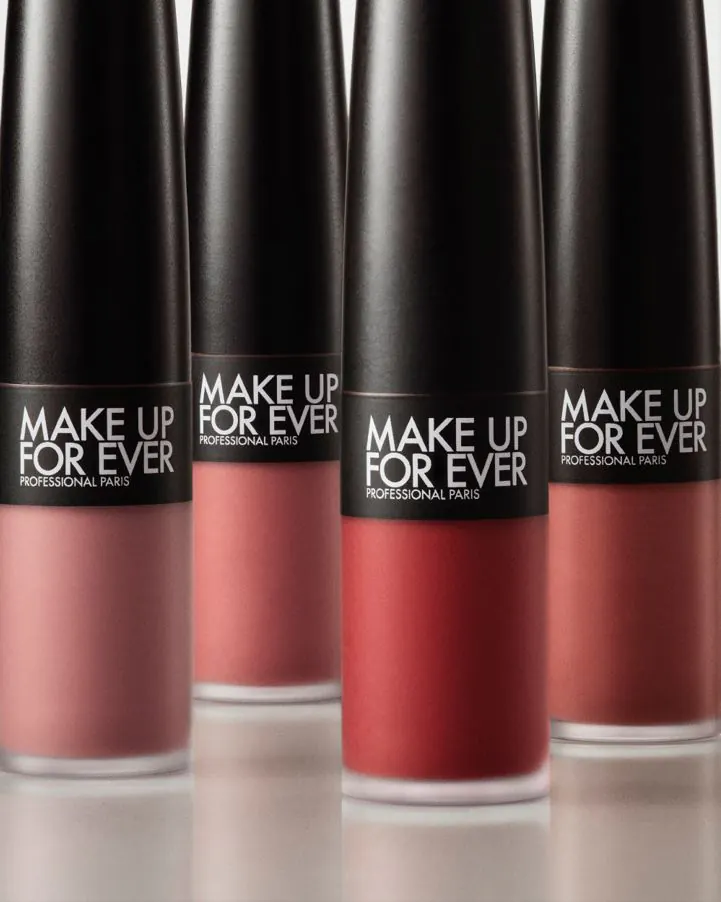 Introducing MAKE UP FOR EVER's newest range of Rouge Artist For Ever Matte liquid lipsticks! Your search for the best long-lasting and transfer-proof liquid lipstick ends here, as MAKE UP FOR EVER is offering you a range of fabulous liquid lipsticks that will last you forever – while making your lips look extra luscious. Available in 11 different shades, from neutral browns to vibrant reds, you'll have the perfect selection of liquid lipsticks, all fit for any occasion.
The formulations in these liquid lipsticks are just stunning, as they will make your pouters look extra juicy. Not to mention, for those who adore matte lipsticks, you'll surely fall in love with these, as the matte formulations do not make your lips look creasy and sticky at all.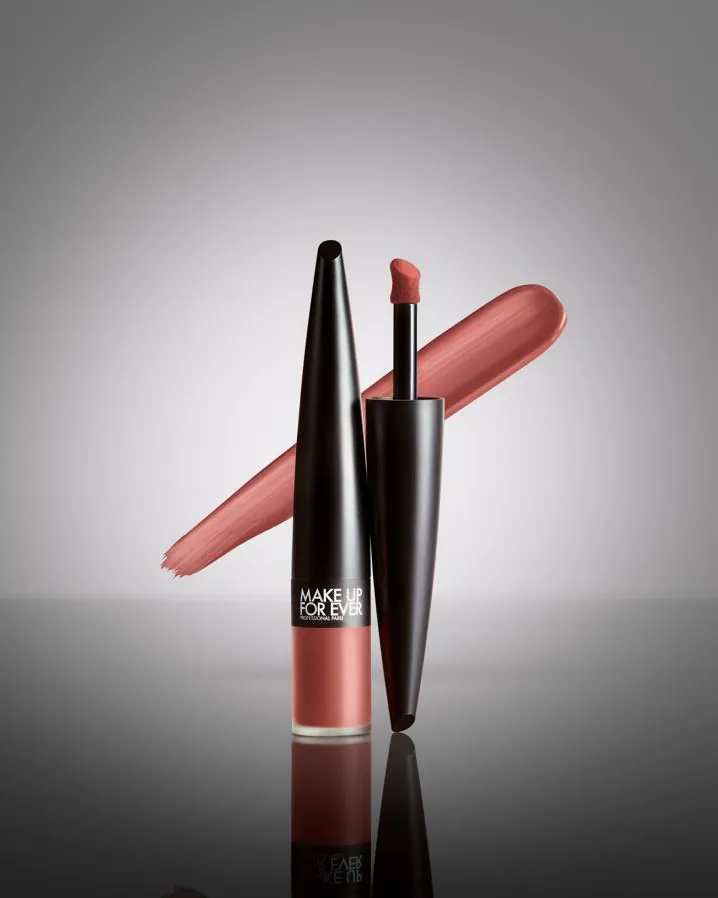 What makes Rouge Artist For Ever Matte liquid lipsticks unique is that, besides its formulations (obvi), its applicator design makes it so easy for you to apply your liquid lipstick. The doe foot applicator has a wide surface area that can cover your lips seamlessly with just a single swipe!
Kiss-proof, smudge-proof, water-proof and transfer-proof – everything that you ever need in a liquid lipstick you'll find in MAKE UP FOR EVER's Rouge Artist For Ever Matte liquid lipsticks!
MAKE UP FOR EVER's Rouge Artist For Ever Matte is available at all MAKE UP FOR EVER boutiques and online at MAKE UP FOR EVER, Sephora, Lazada and Zalora!
More on lip products? Read these: