Though there is much to anticipate this festive season, presents are undeniably one of the things that all of us look forward to. However, it can be hard to choose the right gift for someone. Thankfully, Aesop has got us covered!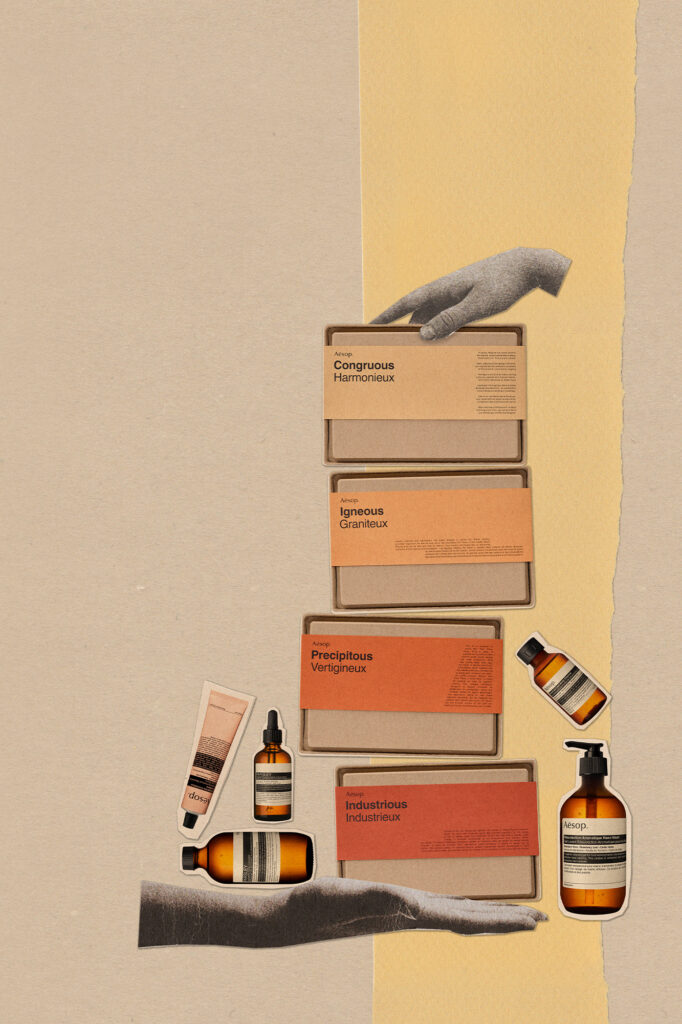 With its renowned Gift Kits 2022–2023: Poetry of Place, Aesop honours and commemorates the holiday gift-giving season. The Aesop Gift Kits pay homage to the architecture of 4 selected signature Aesop stores and their surroundings and are shaped by the brand's design philosophy. Aesop views these spaces as storytellers, unravelling tales that highlight architecture's capacity to forge meaningful connections between people and places, from materiality to mood, historical inspirations to modern craft.
The 2022-23 Gift Kits pay particular attention to the routines and conventions that define many cultural settings that were once unalike but are now connected via shared rituals – setting the stage for global explorations of the ritual of gifting. Each kit comprises a carefully curated collection of skin, hand, and body care products, producing a gesture that will resonate across time zones and terrains.
Beautifully packaged in a box made from 100% recycled paper pulp, the Gift Kits are wrapped in a recyclable sleeve that includes information about the architecture of the chosen store, as well as a playful guide to the area's vernacular.

IGNEOUS: A Geranium Leaf Body Care Duo, RM185
Contents: Geranium Leaf Body Cleanser 100 ml, Geranium Leaf Body Balm 100 ml
The distinctive stone façade of Aesop Pitt Street in Sydney served as inspiration for the outside of Igneous, a gift set including formulas from Geranium Leaf. A highly refreshing pair of formulations, with an olfactory profile that is light, green, and infused with citrus, it's well suited for a neck-to-toe regimen of morning renewal or great for washing away the burdens of a long day. This cool, clean setting is a suitable symbolic home for them.
INDUSTRIOUS: Hand Care In 3 Acts, RM265
Contents: Resurrection Aromatique Hand Wash 500 ml, Resurrection Rinse-Free Hand Wash 50 ml, Resurrection Aromatique Hand Balm 75 ml
The warm and enclosed setting of Aesop Sounds Hannam in Seoul, where sounds of the kiln echo between the arches, served as the inspiration for Industrious, a gift set containing a triptych of hand care necessities. The gift set features a theme of passion and craftsmanship that is appropriate for both experienced hands and more timid ones.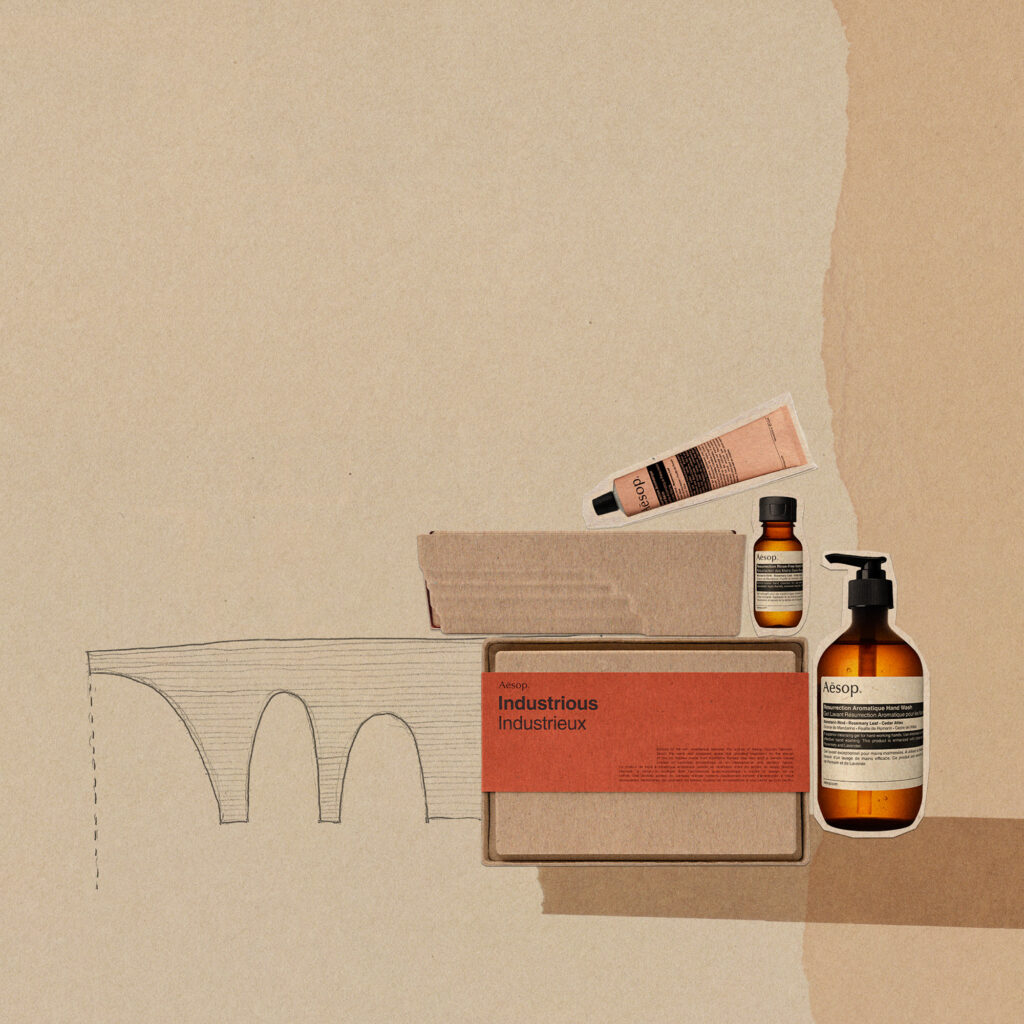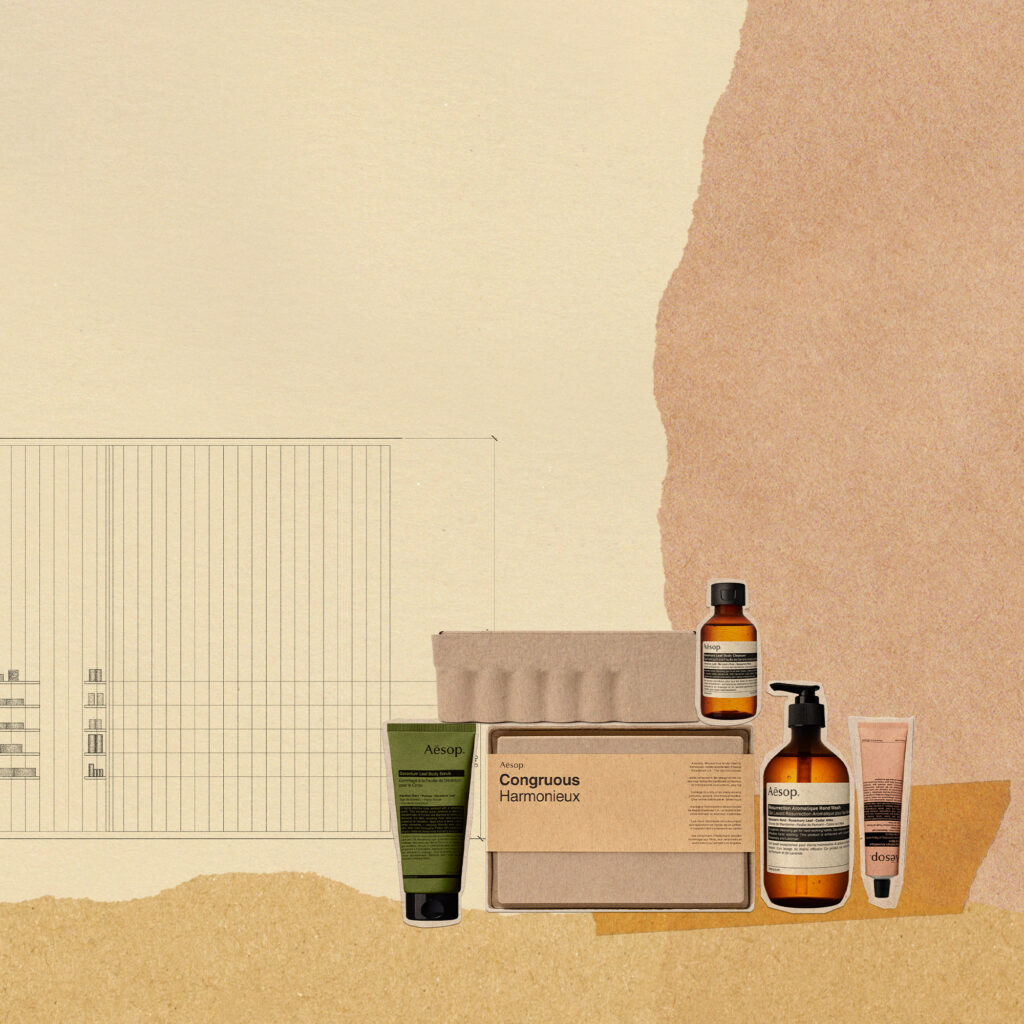 CONGRUOUS: Comprehensive Care For Hands And Body, RM430
Contents: Resurrection Aromatique Hand Wash 500 ml, Resurrection Aromatique Hand Balm 75 ml, Geranium Leaf Body Scrub 180 ml, Geranium Leaf Body Cleanser 100 ml
The exterior of Congruous, a gift set of revitalising hand and body care, has tubular walls modelled by the cardboard containers used by Hollywood costumers, which contribute to the comfortable, inside-outside atmosphere of Aesop Downtown LA. It offers a quartet of formulations that is sure to gratify everyone who enjoys fresh citrus aromas, while providing comprehensive care for the hands and body.
PRECIPITOUS: A Parsley Seed Skin Care Trio, RM750
Contents: Parsley Seed Facial Cleanser 200 ml, Parsley Seed Anti-Oxidant Facial Toner 200 ml, Parsley Seed Anti-Oxidant Intense Serum 60 ml
Precipitous pays homage to Hong Kong's skyline by taking influence from the Aesop New Town Plaza, Hong Kong, while enormous granite slabs beckon ancient rites of cleansing and touch. Precipitous, known as the haven of calm amidst the noise, is home to a trio of formulations packed with antioxidants that cleanse, tone, and hydrate the skin with the Parsley Seed collection. This is an alluring choice for both city dwellers and skin care devotees.
An Aromatique Season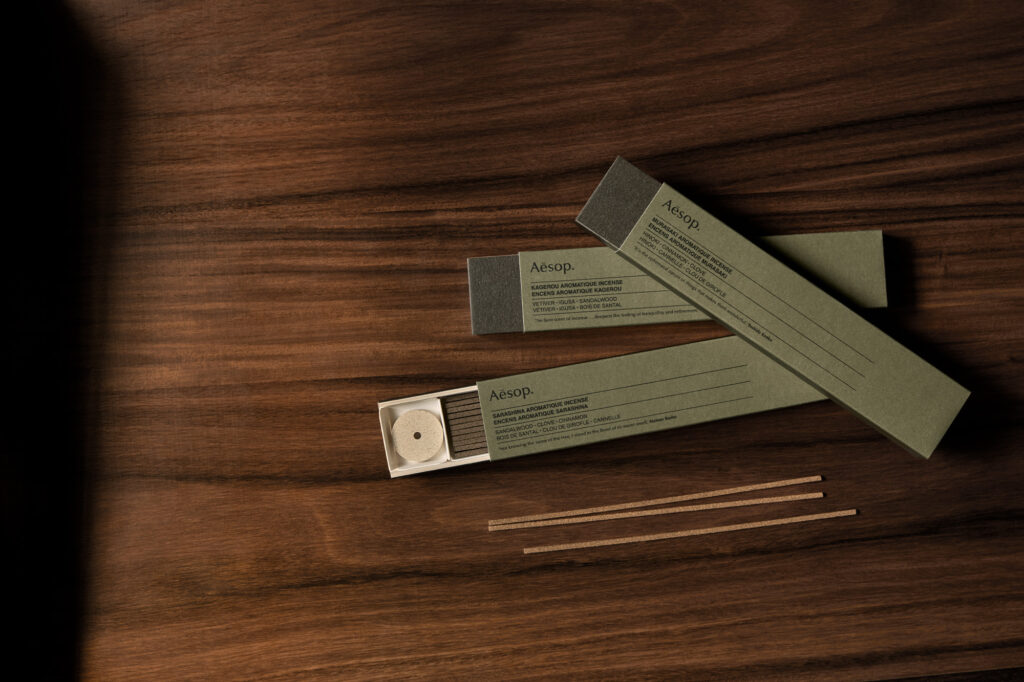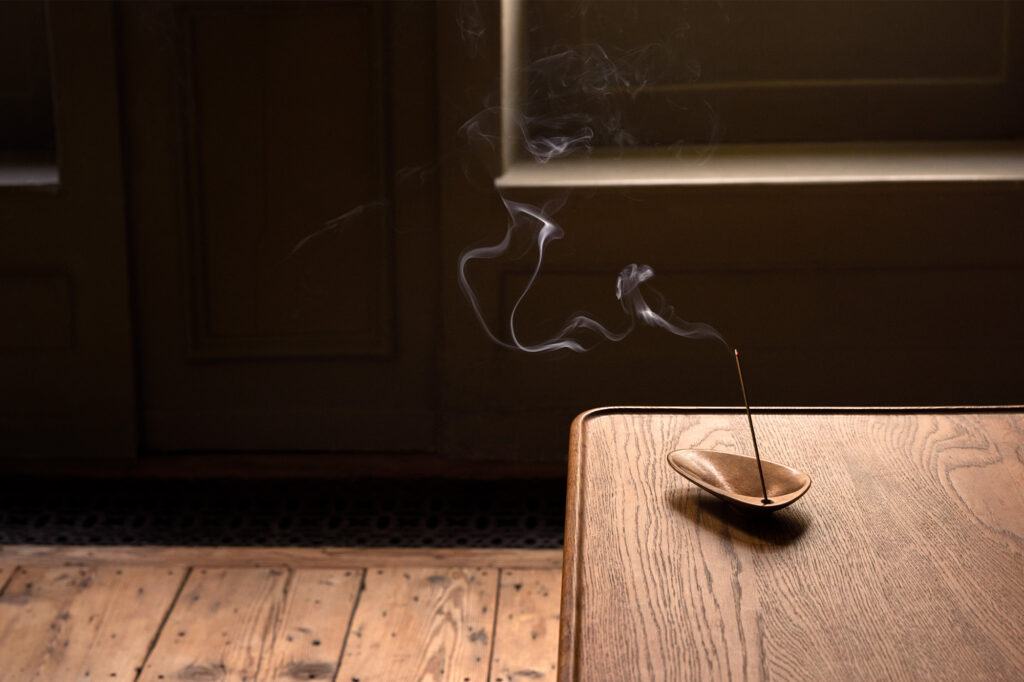 Aesop introduces 3 Aromatique Incenses: Murasaki, Kagerou, and Sarashina as extensions of the holiday gift-giving season. These scents will uplift the festive spirit while engulfing your area with aromas that intensify the sense of tranquilly and refinement. This holiday season, the Aromatique Incense, which is housed in a Bronze Incense Holder, will aid in rekindling old relationships and creating new ones.
The full collection of seasonal Gift Kits will be available from 1 November 2022 at Aesop signature stores and online at aesop.com.
More on skincare? Read: