If you grew up watching Looney Tunes, then you'd know the iconic characters that have graced the show. From Bugs Bunny to Daffy Duck, these lovable characters are essentially our childhood friends whom we hold close to our hearts. My personal favorite has to be Tweety – an adorable and sweet yellow canary that I'm pretty sure everyone fell in love with the moment they laid eyes on him, just like me.
If you love Tweety as much as I do, then you'll be thrilled to know that Carlo Rino has teamed up with Warner Brothers to present the Carlo Rino Tweety Collection in honour of Tweety's 80th anniversary! Carlo Rino had recently presented their Looney Tunes Special Edition collection; and they have certainly upped the ante with this one by creating a whimsical, subtly elegant line-up.
Carlo Rino, known for its famous monogram in most of its leather items, puts a twist on it by producing a limited edition yellow-on-black Tweety monogram using his recognizable, iconic form. The collection includes everything from purses to footwear – so you Tweety fans can go Looney, from head to toe!
Carlo Rino Tweety Collection 
Bags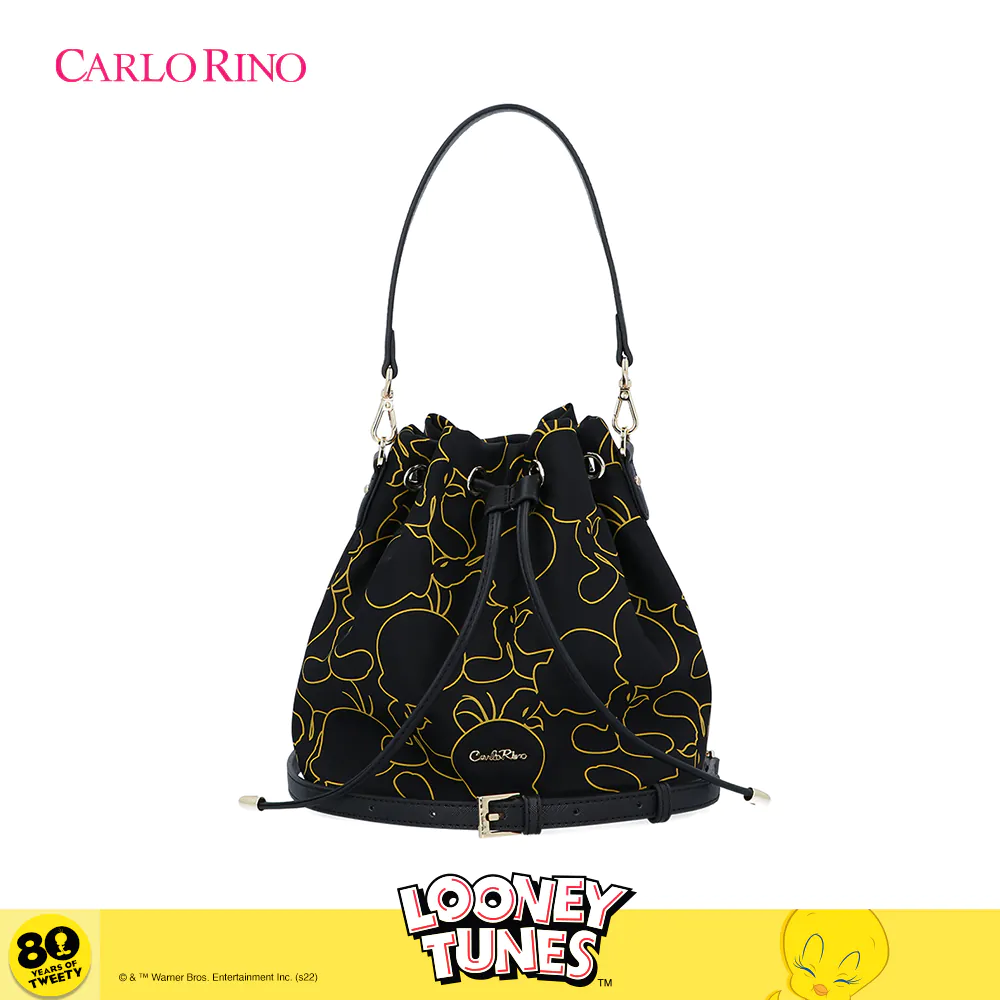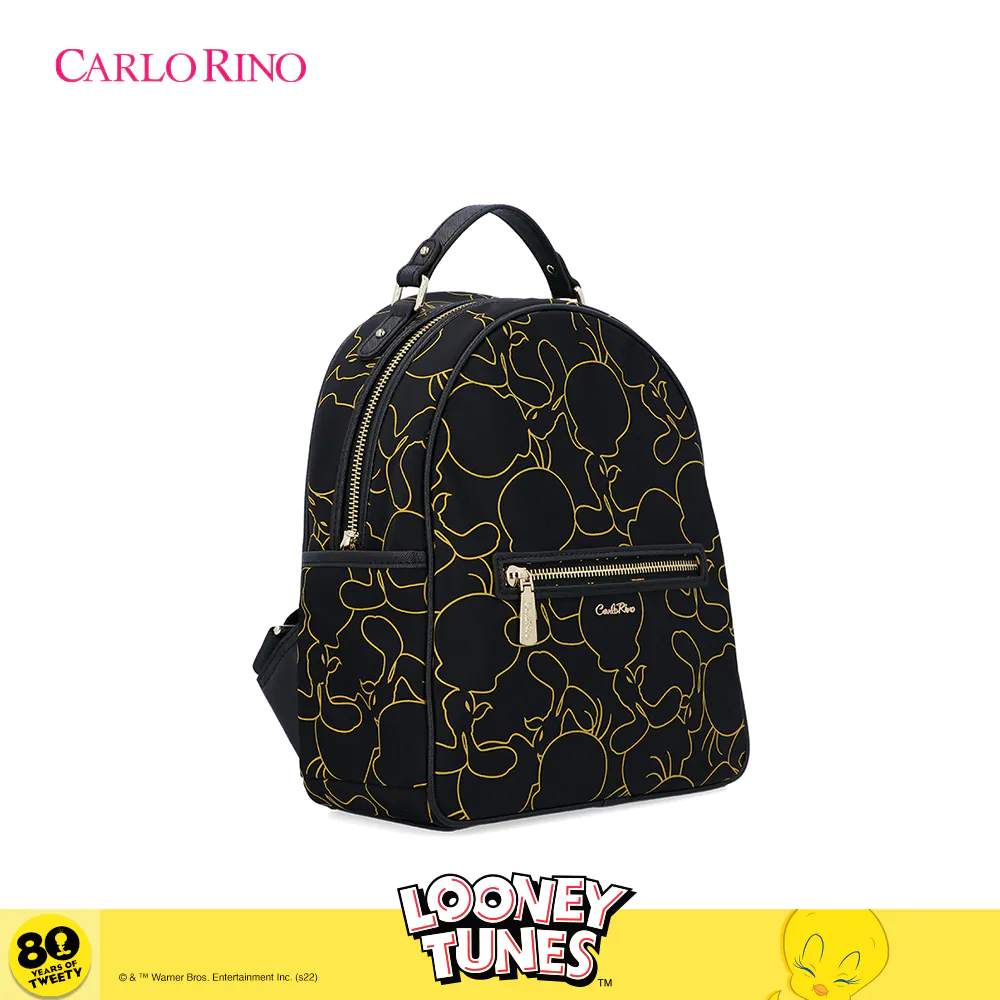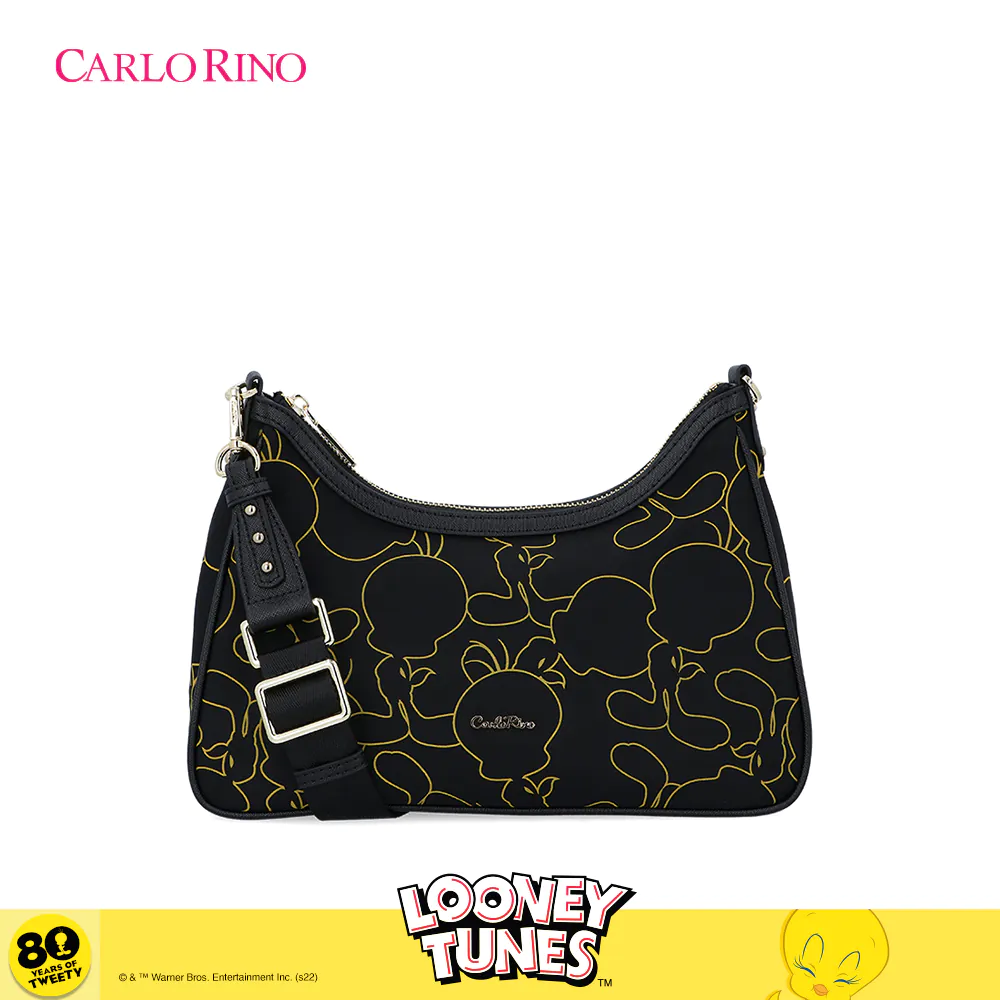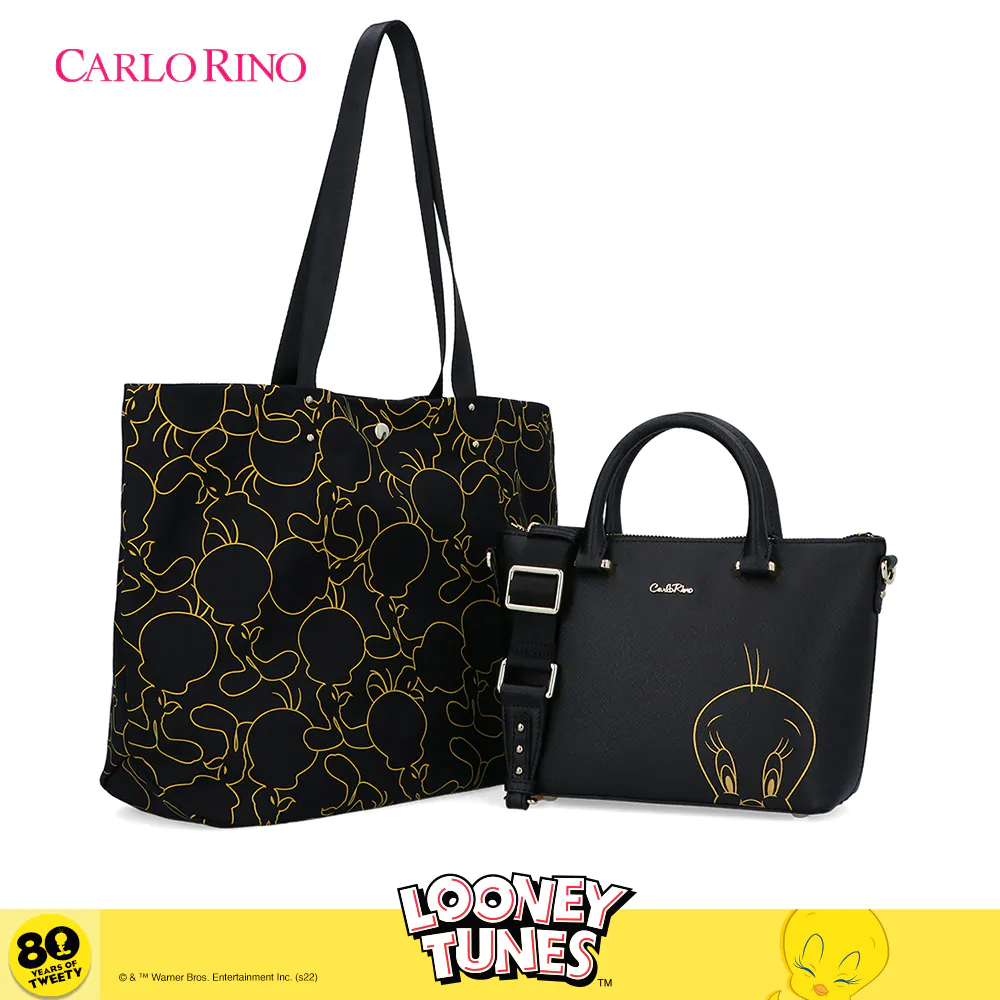 The Tweety Bucket Bag, Tweety Backpack, Tweety Shoulder Bag, and Tweety Double Bag are all part of the new Carlo Rino collection. Carlo Rino showcases its understanding of oddity and style with the Tweety monogram print from the collection, which uses the distinctive Tweety form and contrast of yellow on black nylon and leather to create a monogram that walks the narrow line between striking and subtle. Regardless of how your fit looks, you'd know you'll stand out from the crowd just from sporting these bags alone.
Leather Goods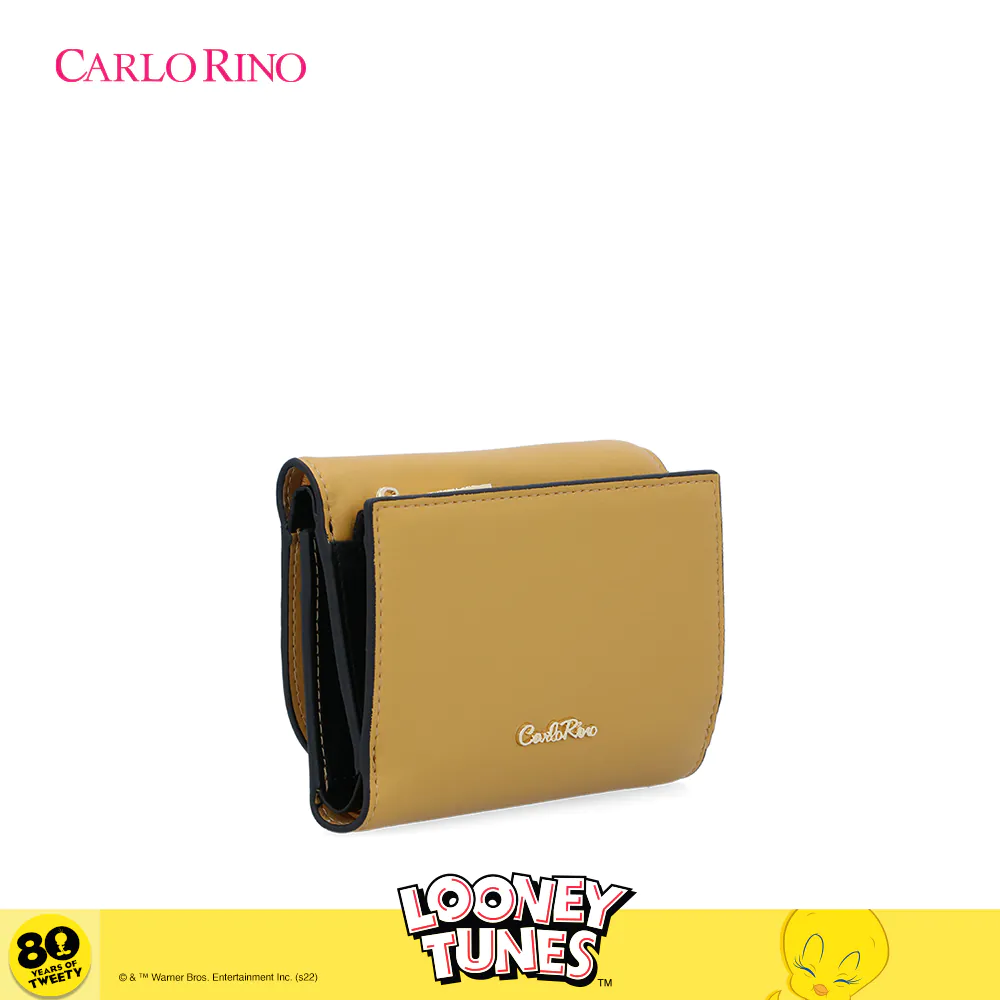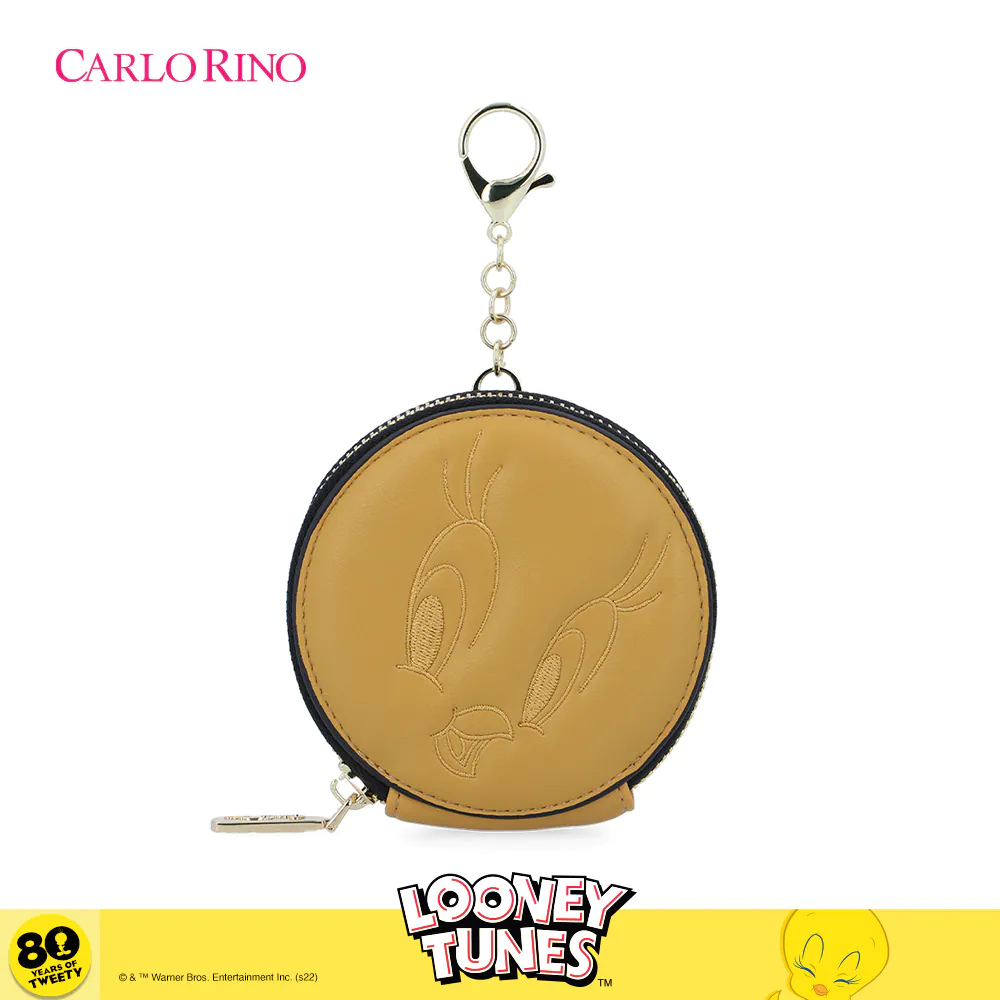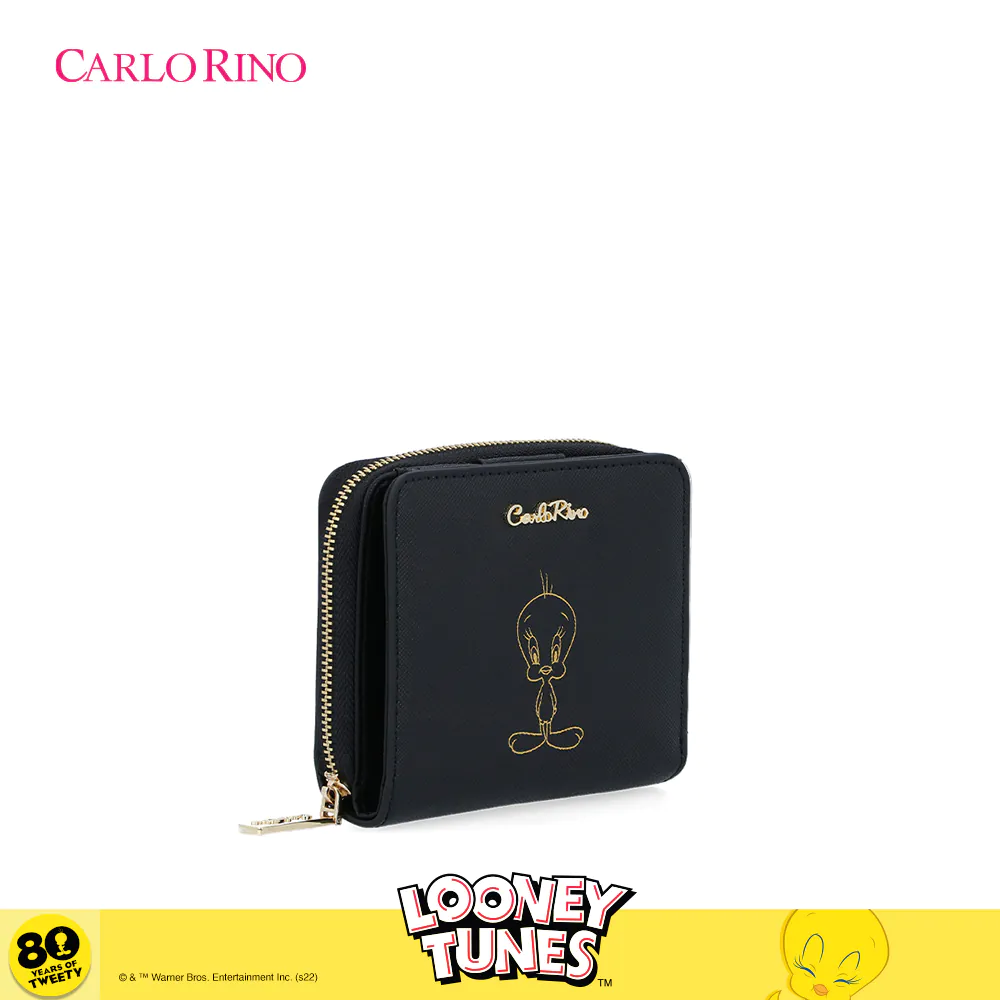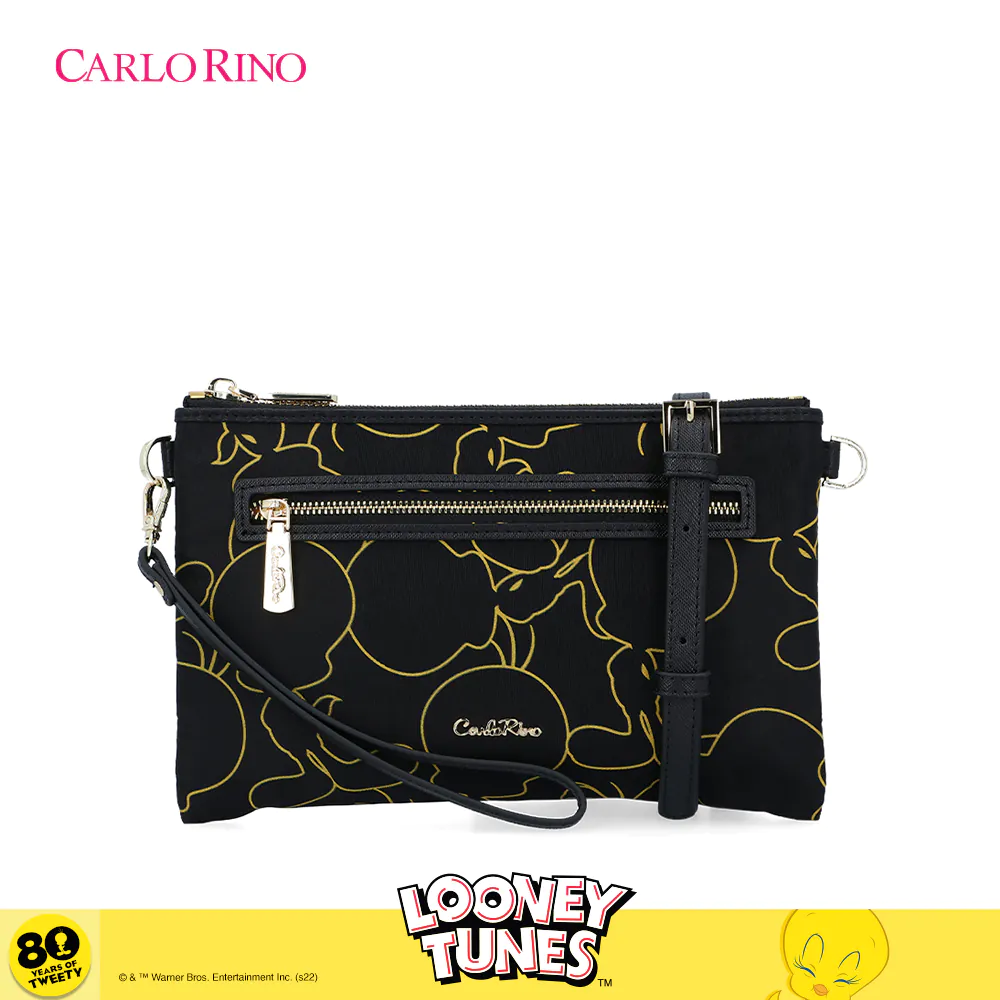 Two Short Wallets, a Tweety Wristlet Crossbody, and a quilted coin purse are included in the range. The Tweety Wristlet Crossbody and Tweety Short Wallet are both covered in the Tweety monogram, which would be a stunning pairing with your Tweety collection bag.
The Tweety Short Wallet and Tweety Quilted Coin Purse are in tones of yellow-on-yellow to produce a striking piece, adding to your style rotation. Plus, there's an adorable Tweety face on them!
Footwear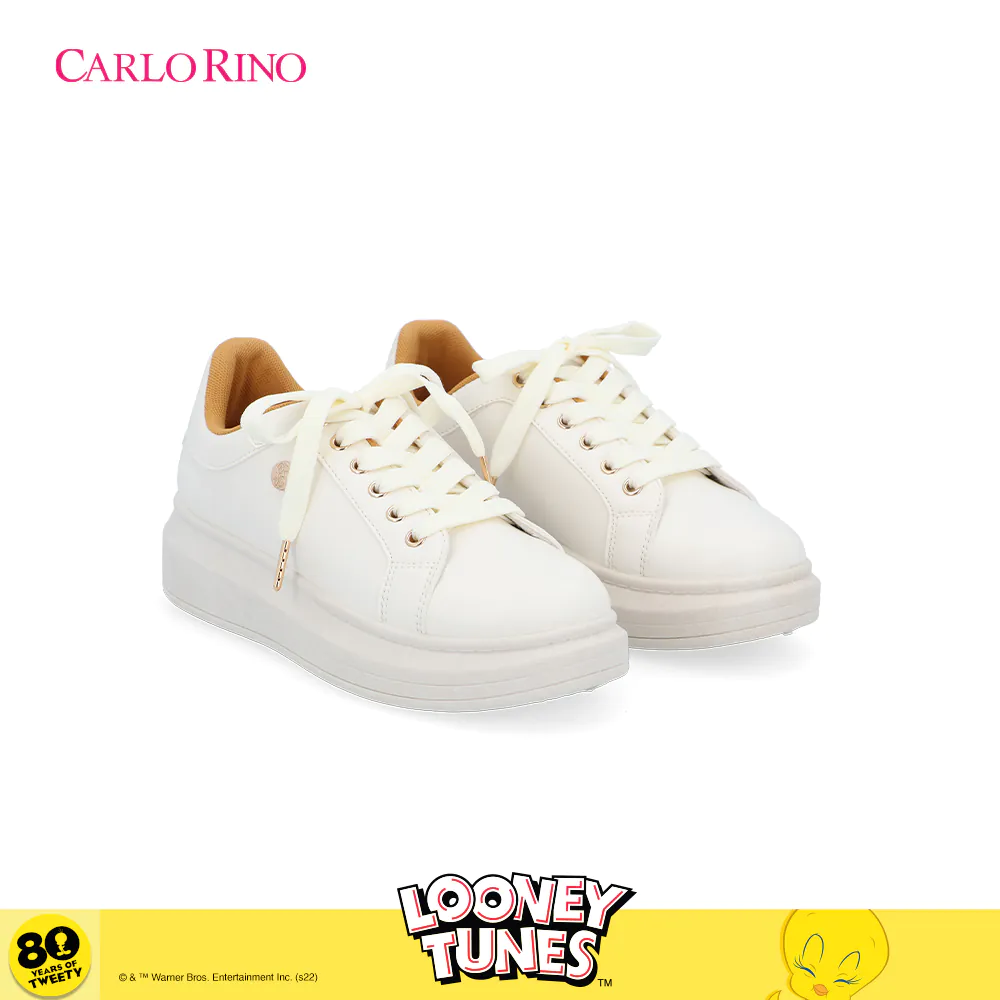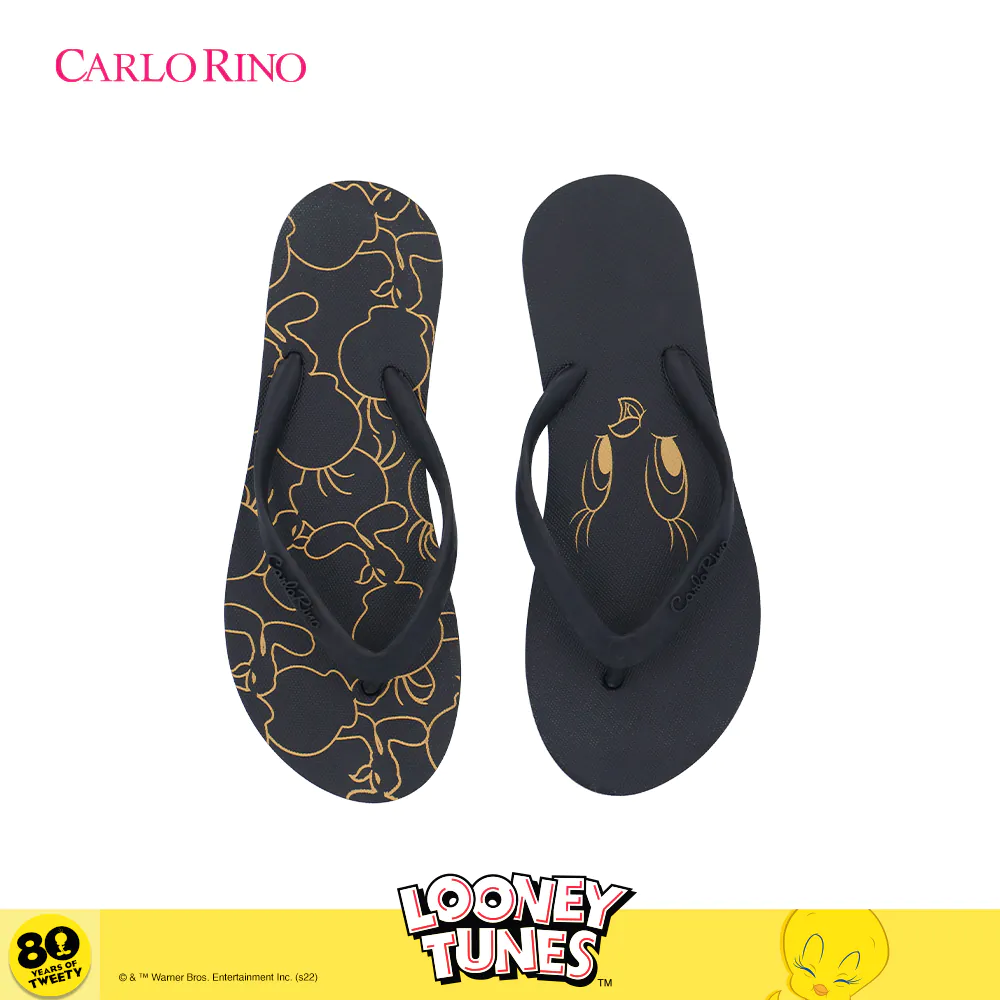 Carlo Rino wasn't kidding when it said it wants you to completely embody the iconic character. The brand even included footwear in its new collection!
Incorporate the Tweety Sneakers into your wardrobe to elevate your street style. To achieve a sleek design, the shoes blend white fake leather with yellow accents, with a Tweety gold charm decorating the sides. The Tweety Slippers are a comfortable design alternative for casual, stylish days, with the Tweety monogram and expression on the inner sole of the slippers.
Accessories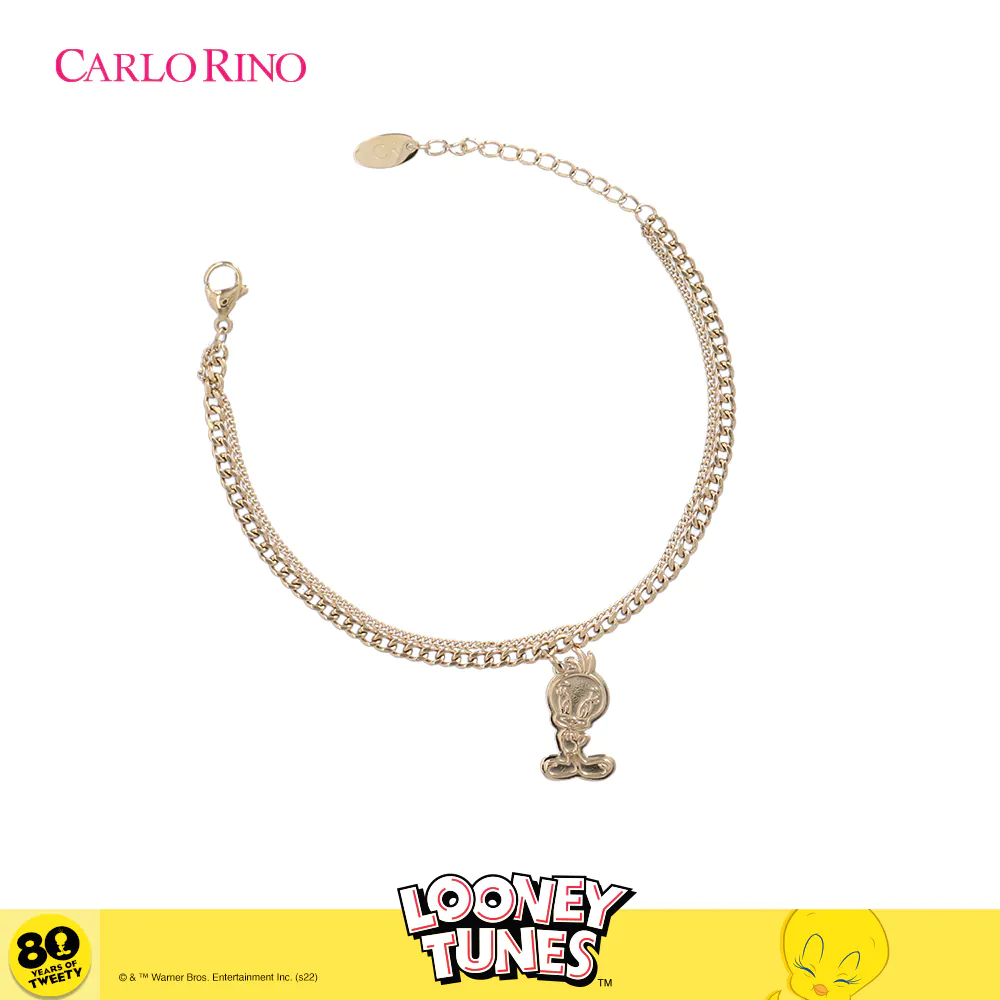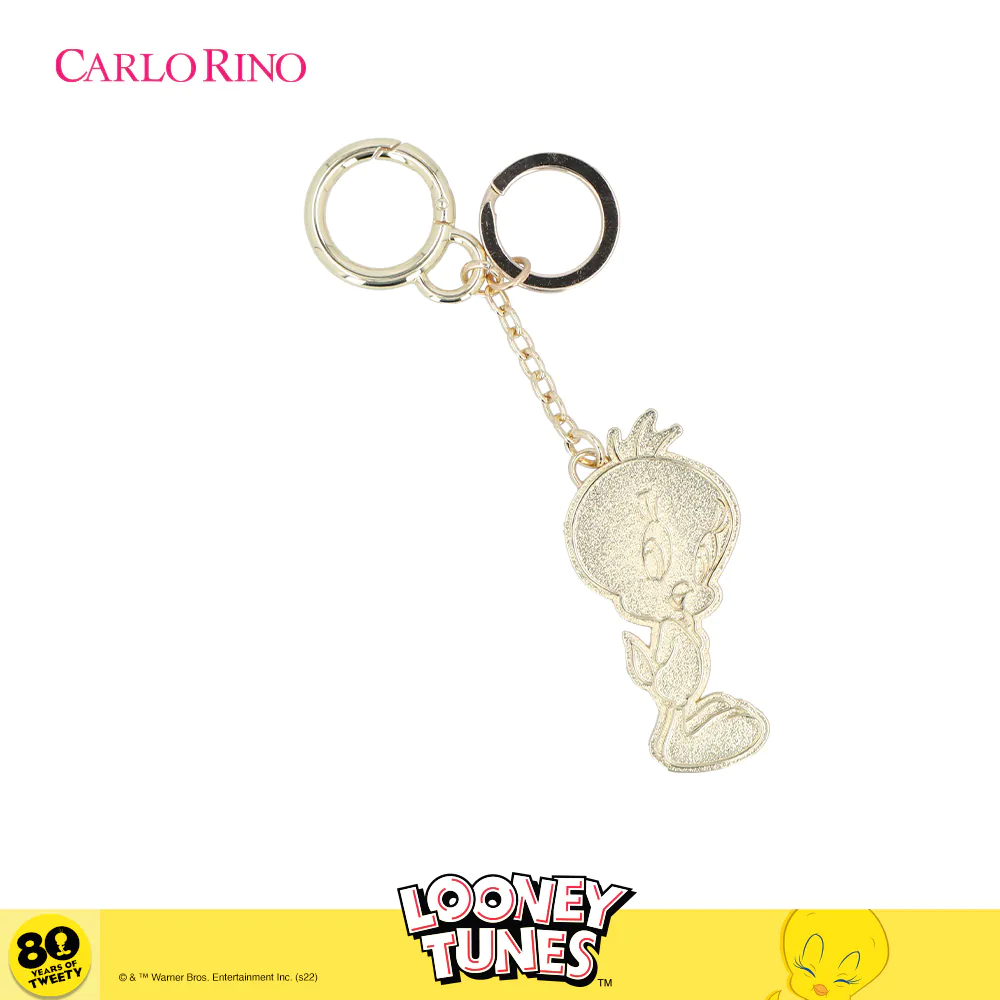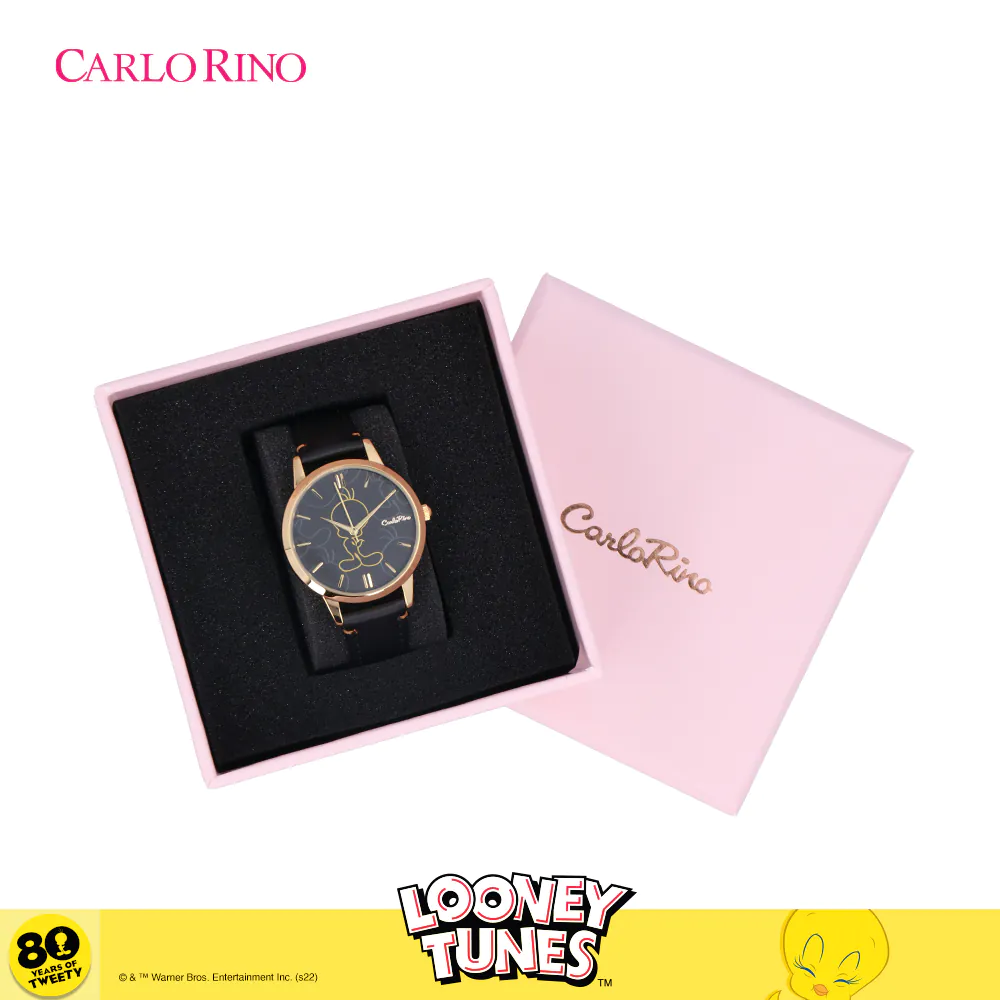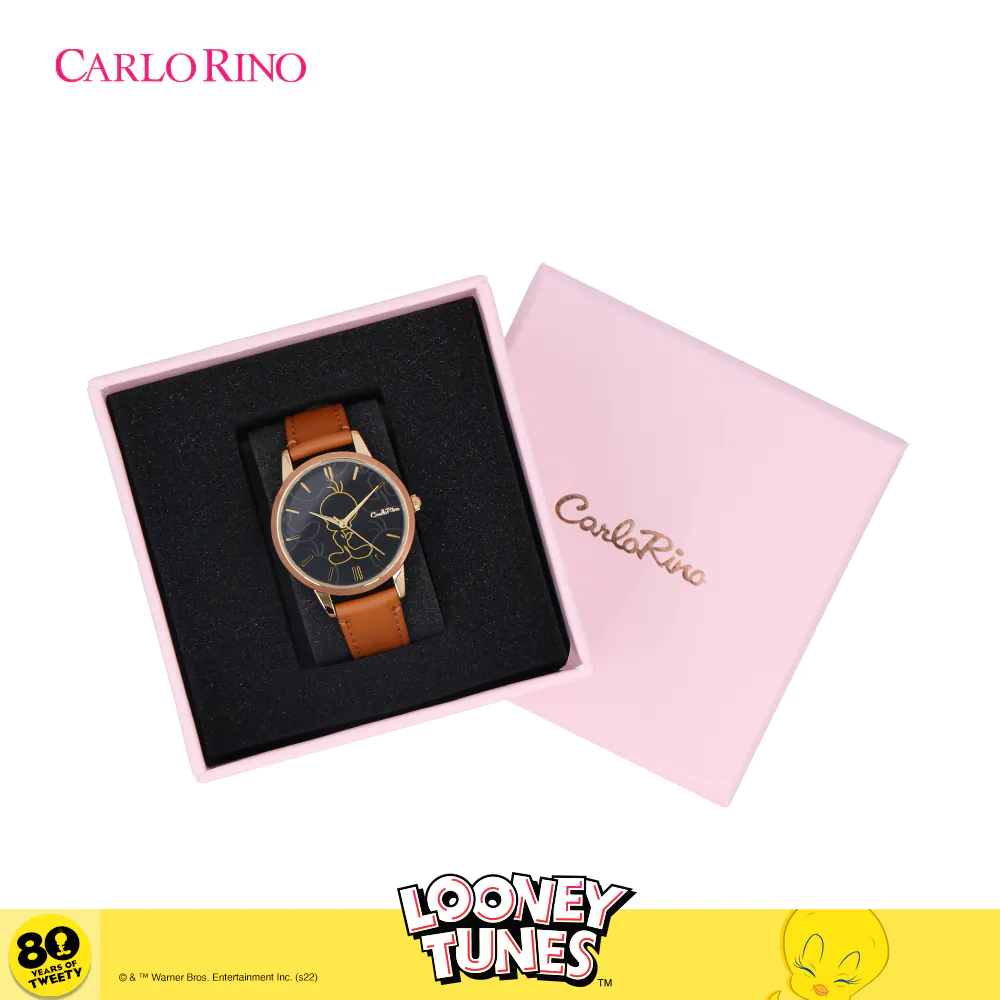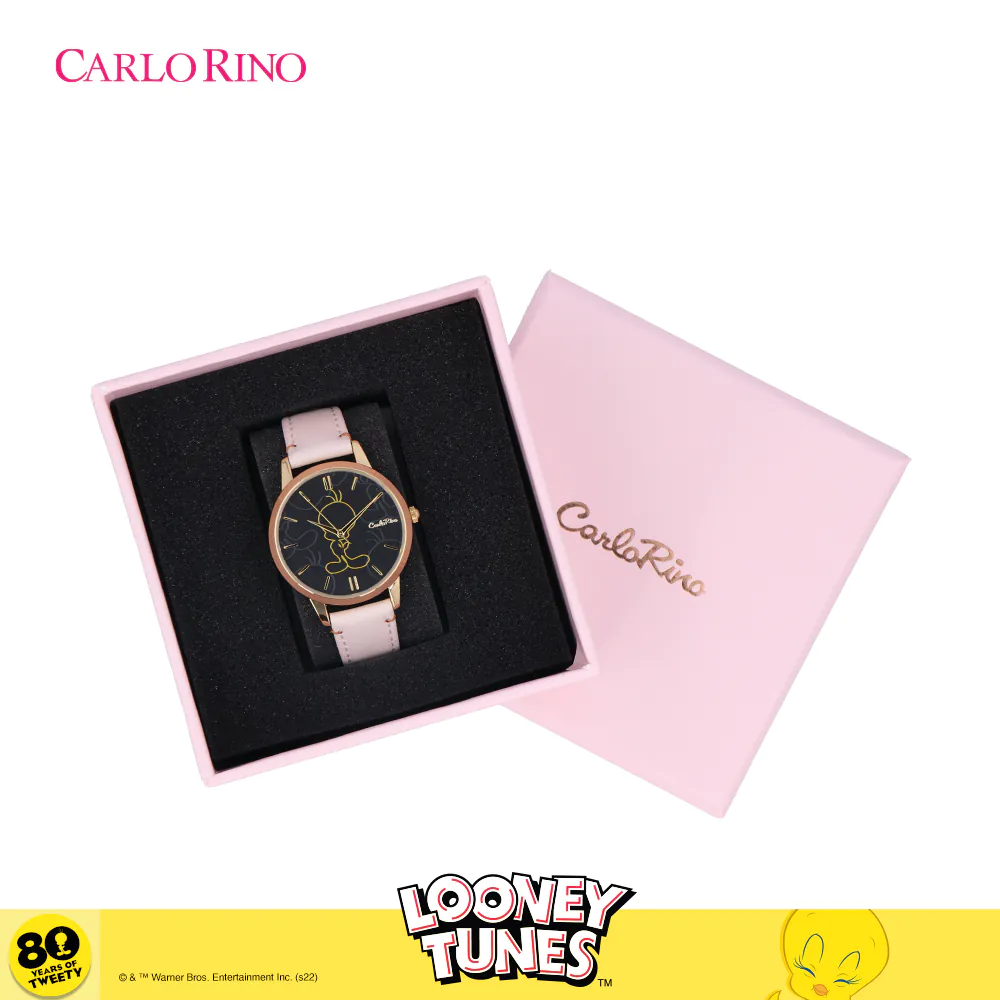 Don't just stop at footwear, as Carlo Rino also has Tweety accessories to up your Tweety style game. Carlo Rino has curated a series of products embellished with Tweety iconography, including a keychain, bracelet, and wristwatch, which are available in Black, Brown, and Pink. The gold hardware just add the perfect je ne sais quoi to your whole look – understated, but classy.
Apparel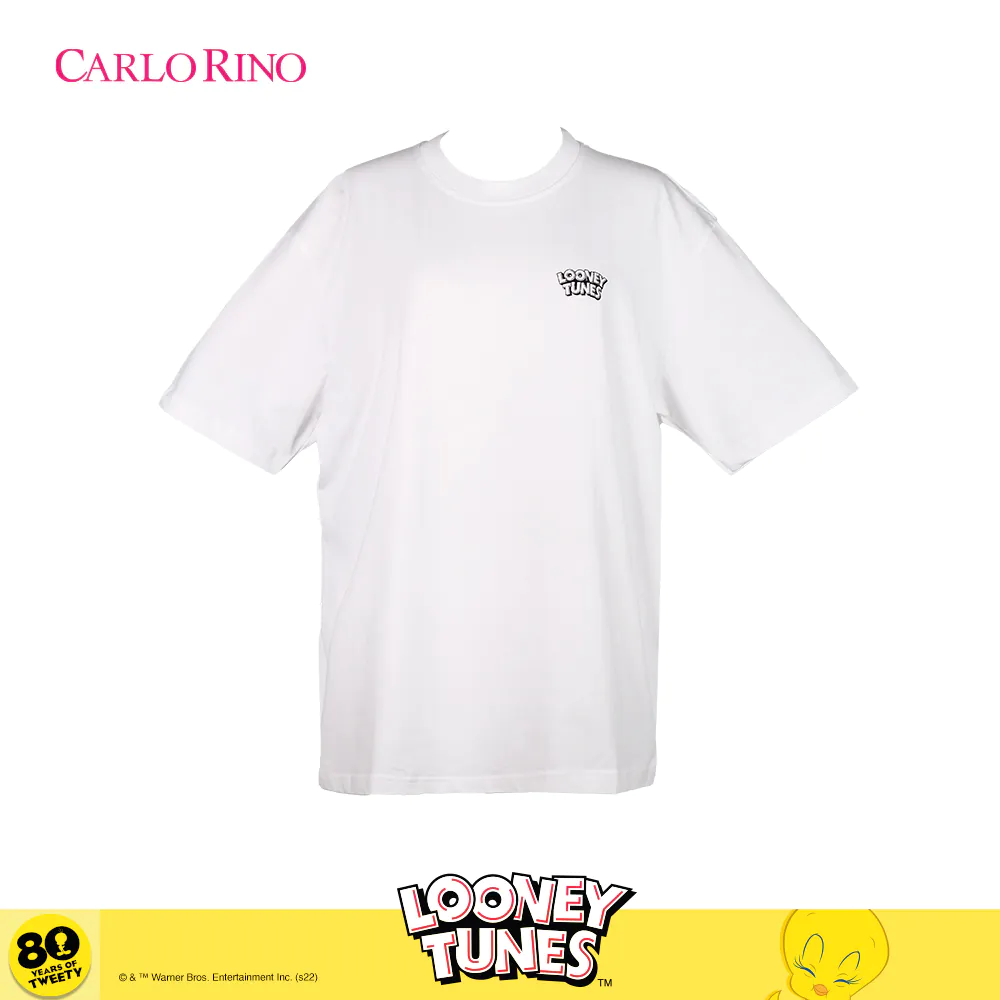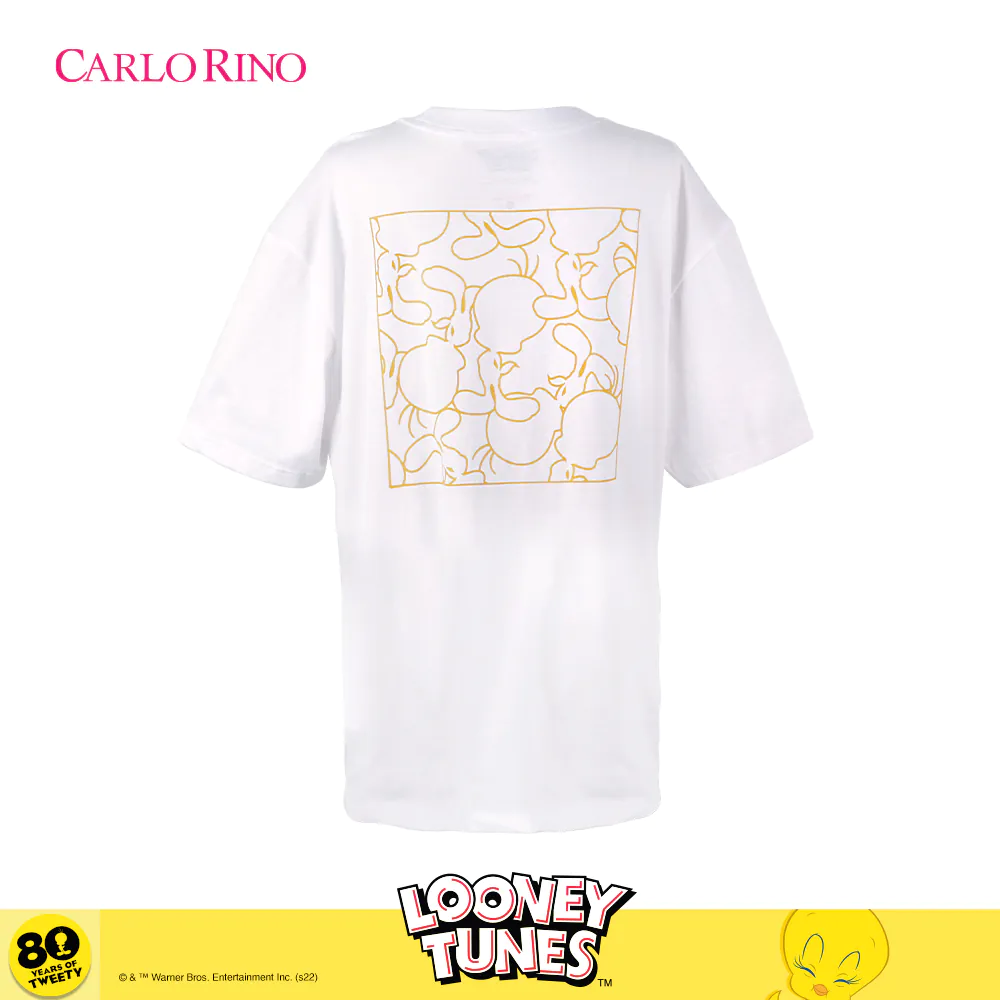 A fresh white shirt is the ideal starting point for every ensemble. A white t-shirt with the Looney Tunes logo on the front and the Tweety monogram on the back is available from the Carlo Rino Tweety Collection. The shirt's unisex style makes it ideal for matching with your boyfriend on weekend outings (awww!)
Carlo Rino's Tweety Collection is available at Carlo Rino's website and in-stores near you!
More on Carlo Rino? Read these:
Carlo Rino Flexes A/W Collection In Glowed-Up Mid Valley Boutique!