Carlo Rino hosted an intimate event to toast the launch of the fabulous Autumn/Winter 2022 collection and re-opening of the iconic fashion brand's newly transformed Mid Valley Megamall boutique! The now revamped Carlo Rino boutique was transformed into a fashion paradise, complete with an intimate fashion show showcasing their Autumn/Winter 2022 collection.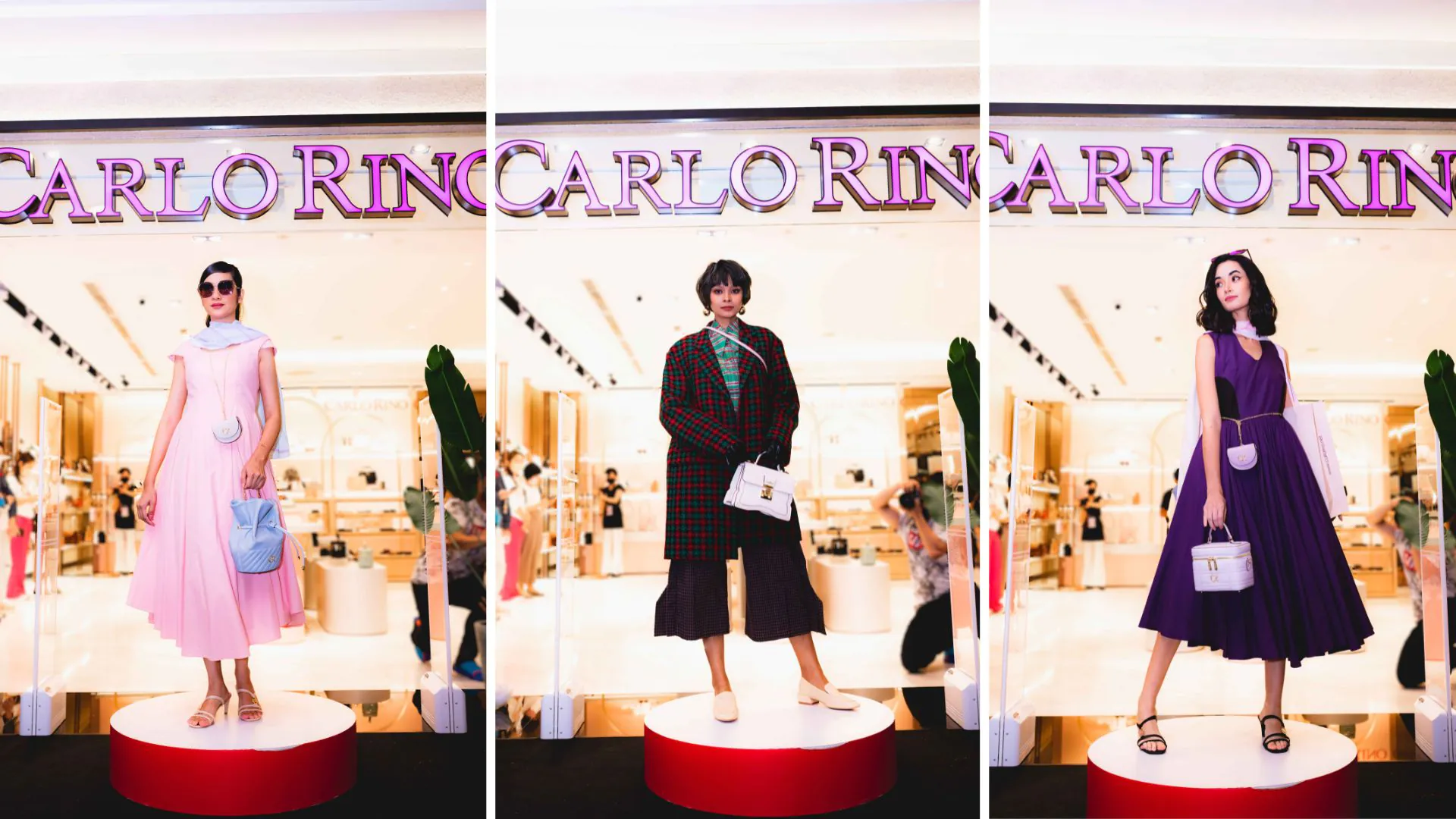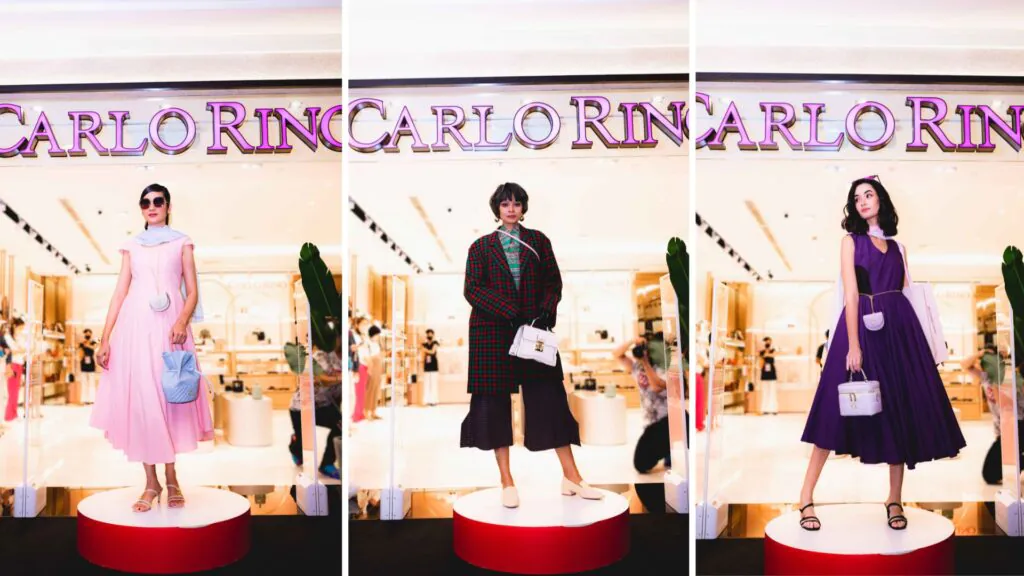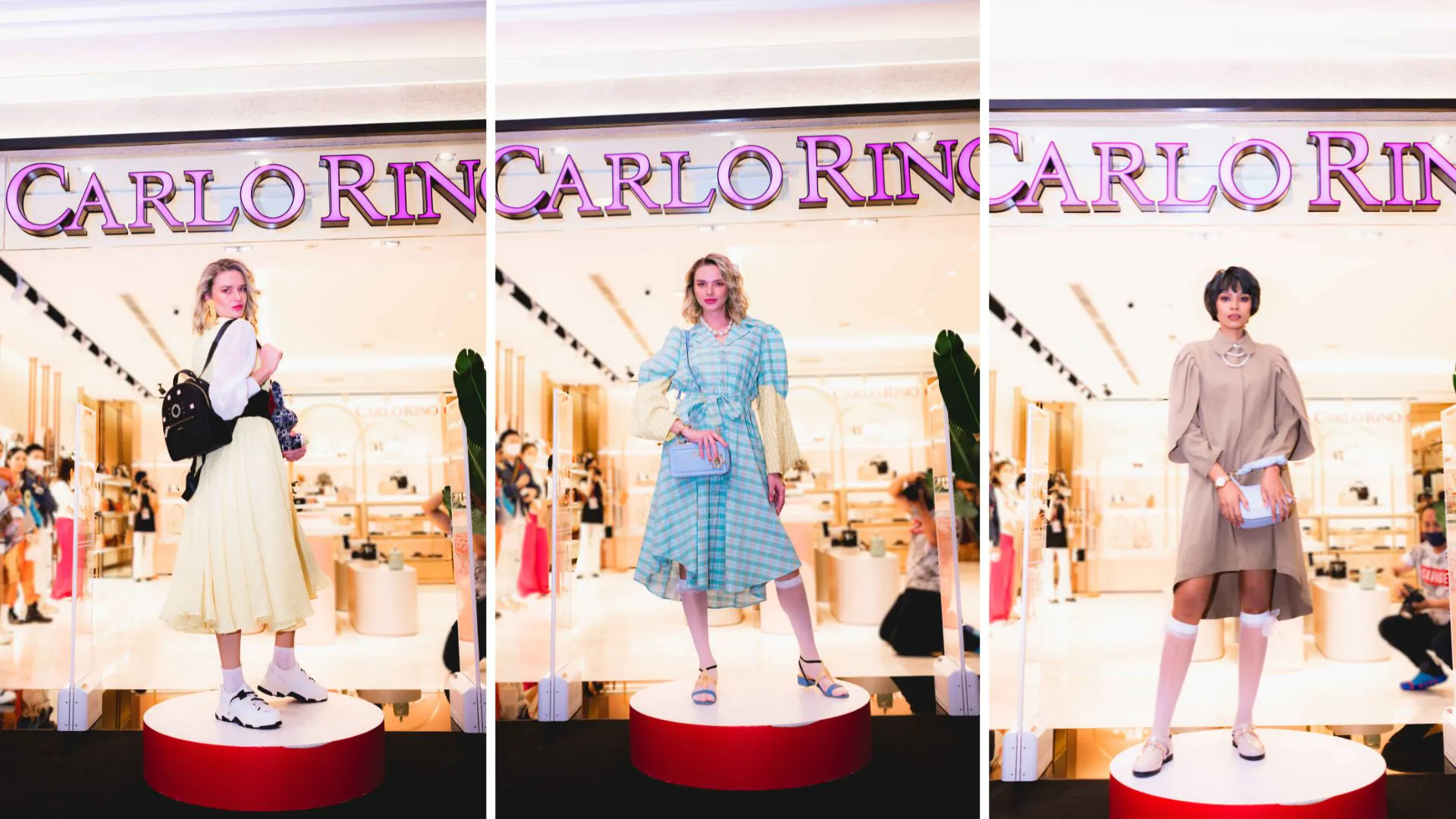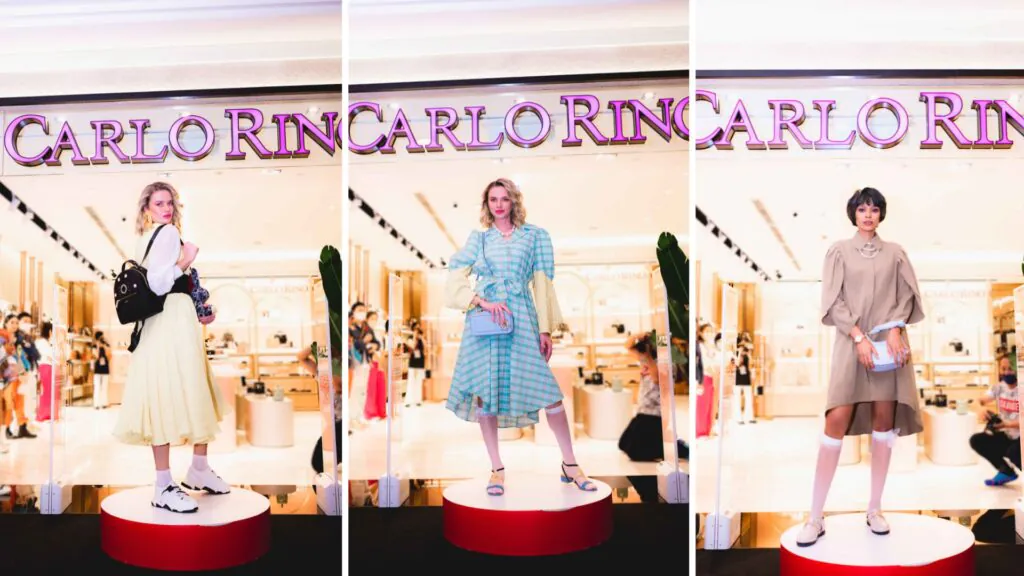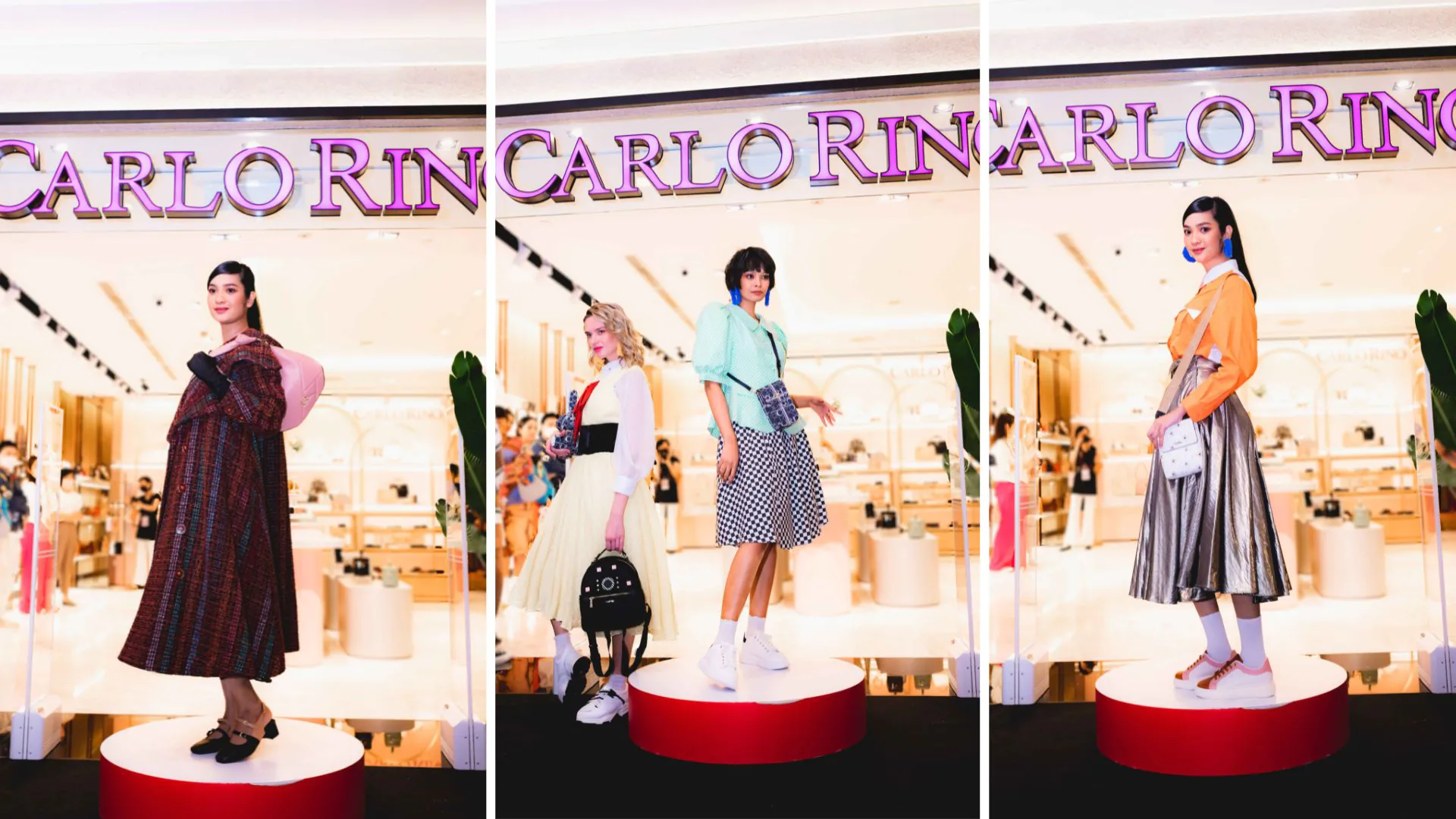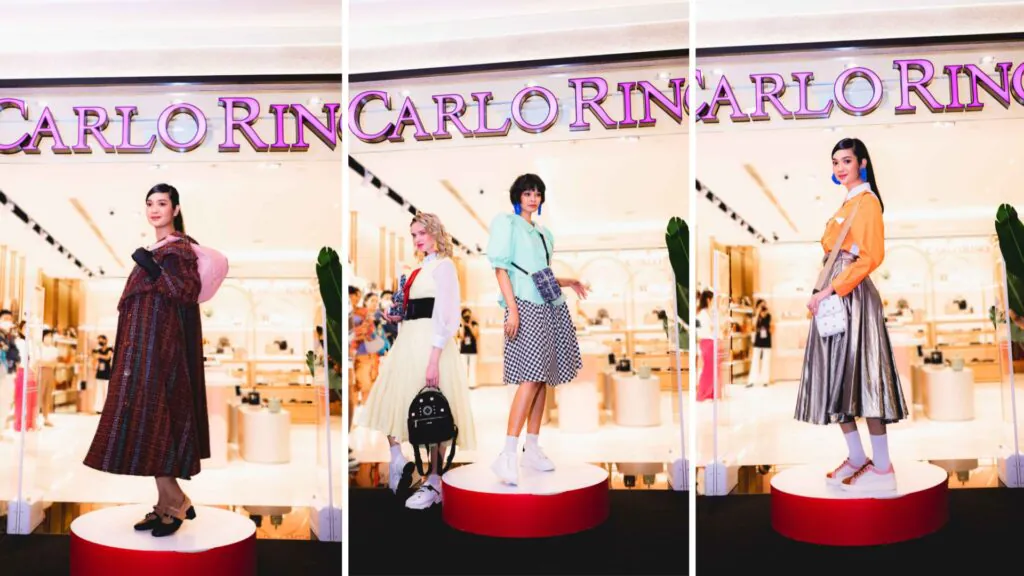 Hosted by Yaya Zahir, the fashion affair was attended by many celebrities, esteemed media, and influencers. The event kicked off with an intimate fashion show that featured the newly launched collection, paired with a variety of evening and day styling showcasing the collection's versatility. Following the fashion show, guests were treated to a private photoshoot experience at Studio Carlo, a specially designed studio lit by neon lights inspired by arcades from the 1980s, in keeping with the collection's retro arcade game that inspired The Game Room collection.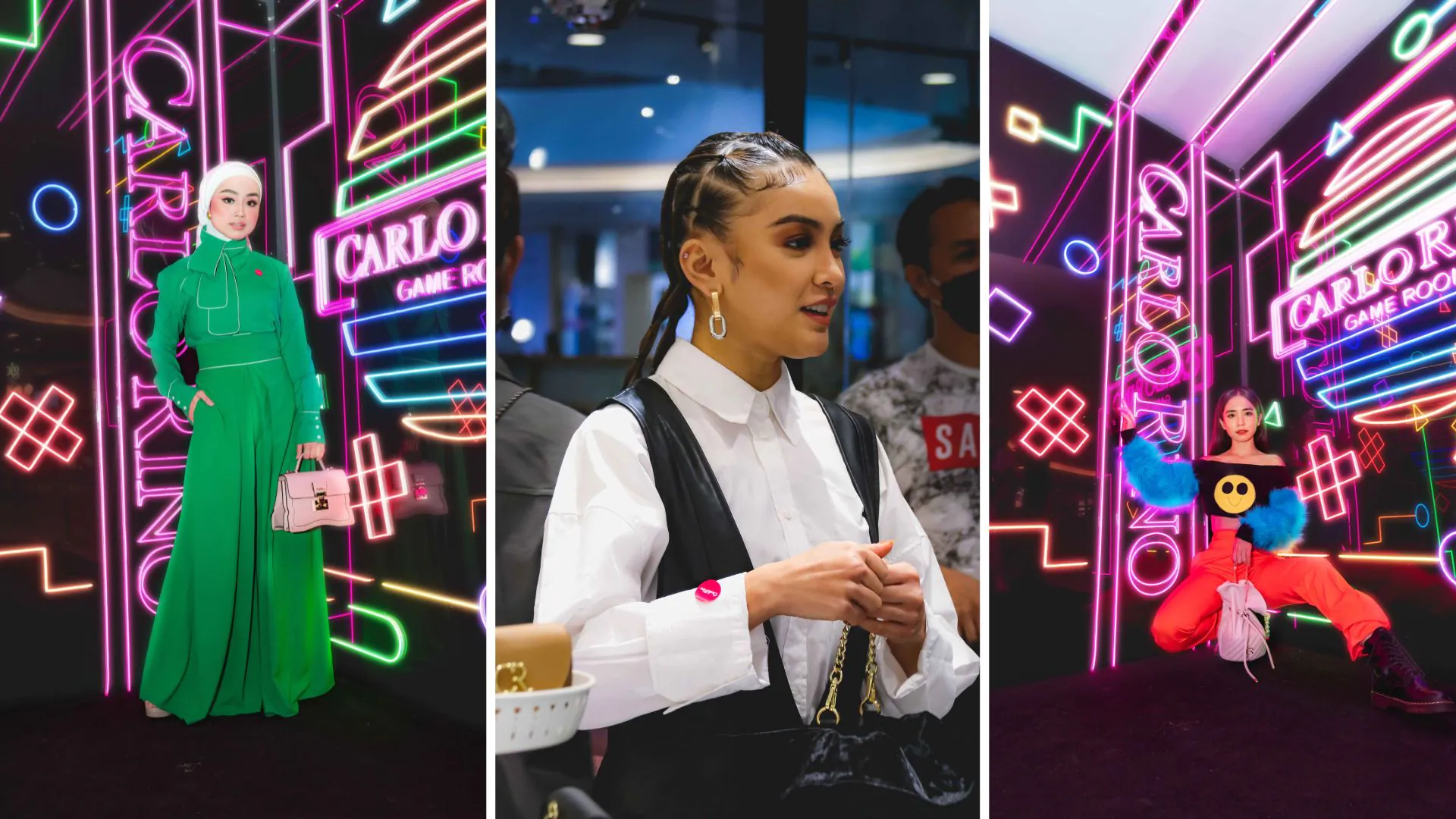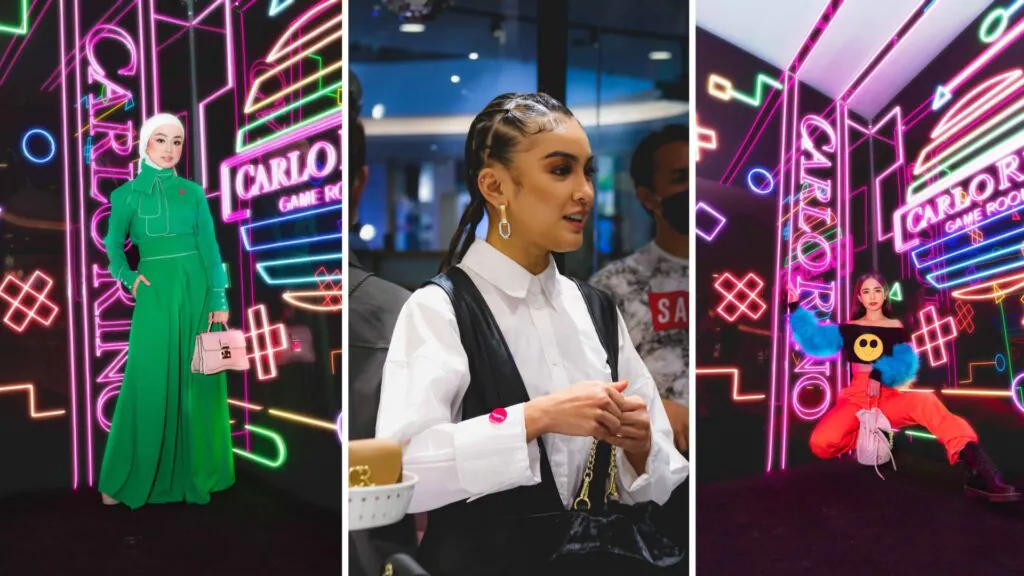 Carlo Rino Boutique, Mid Valley Megamall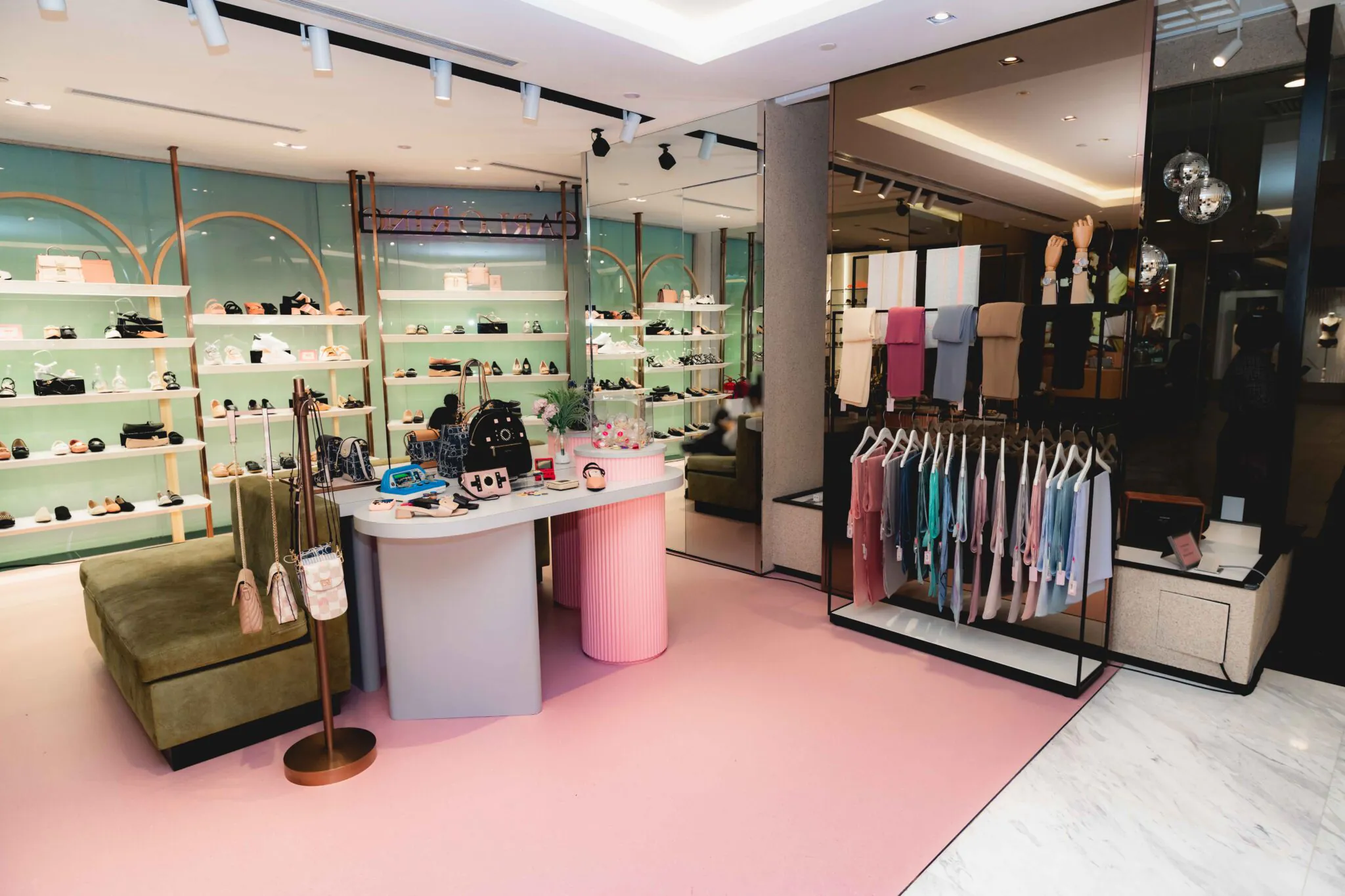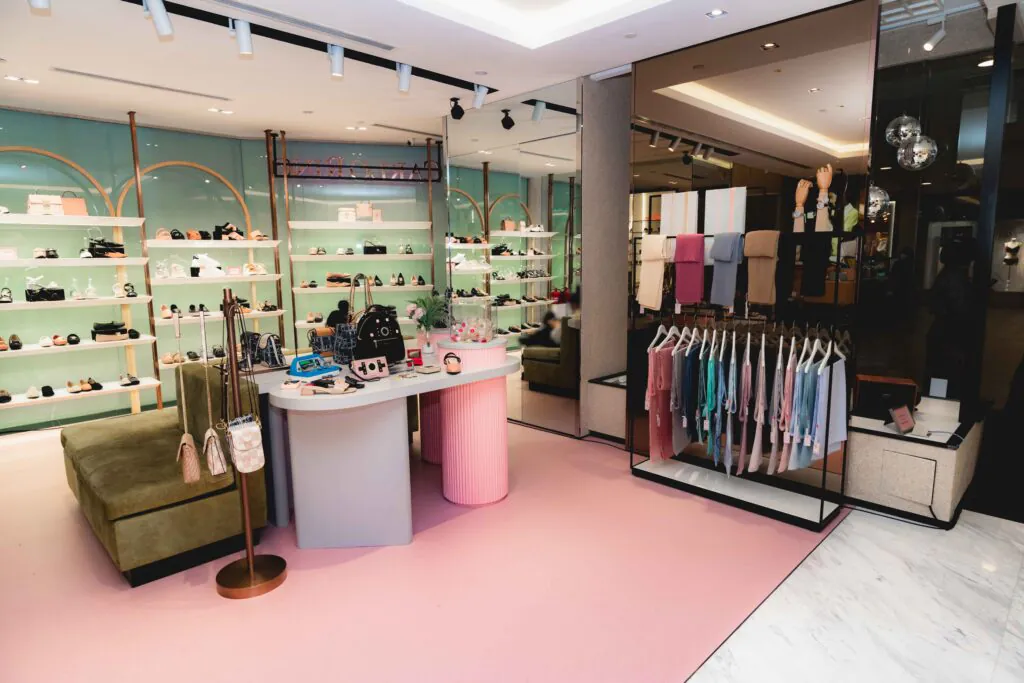 Carlo Rino gave their 1,264 square-foot Mid Valley Megamall boutique a glow-up with the spirit of the Carlo Rino girl in mind. So, who is a Carlo Rino girl? She is an independent woman who lives in a fast-paced, ever-changing world, staying connected to the present while never losing sight of her femininity and dreams.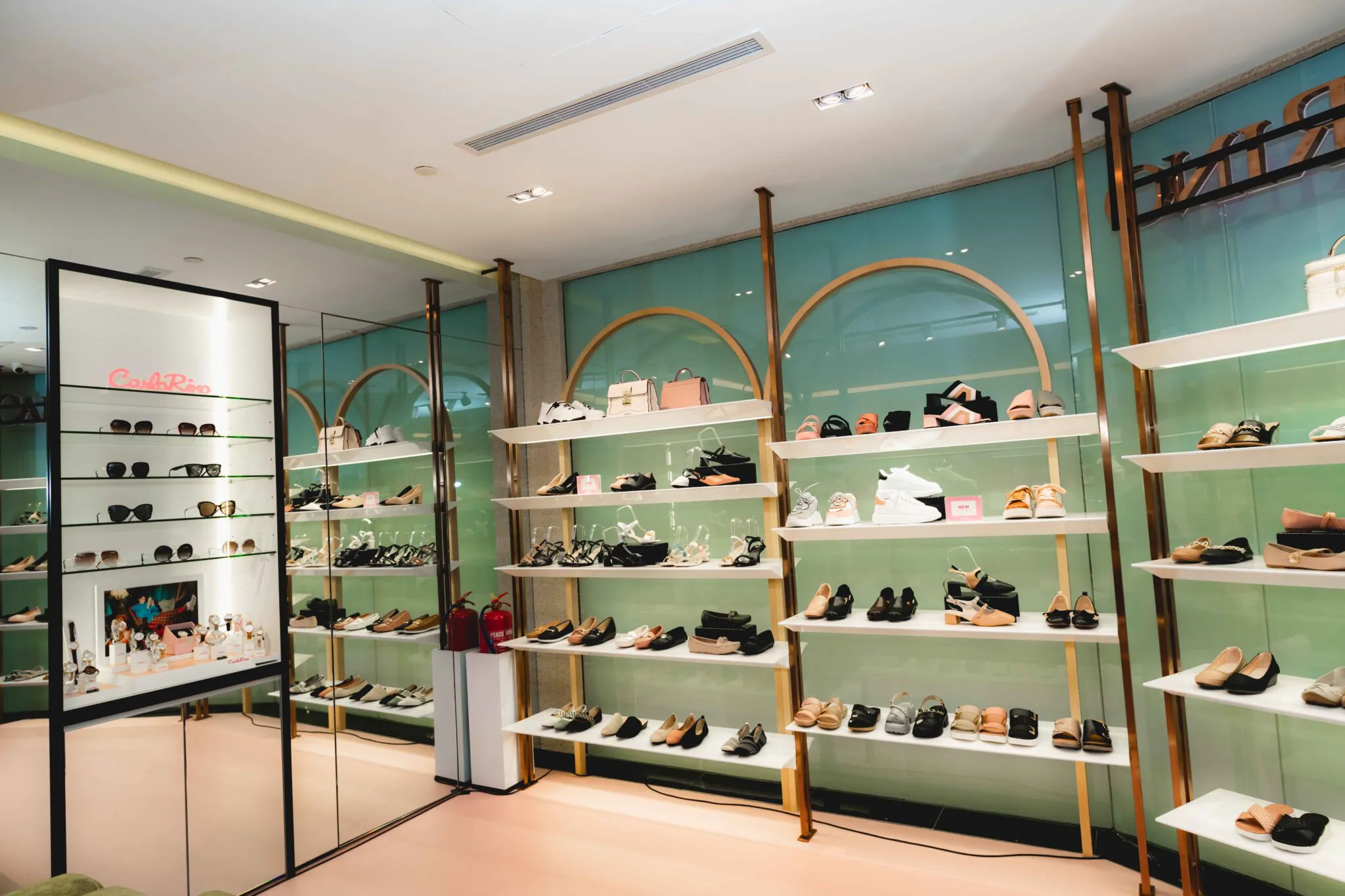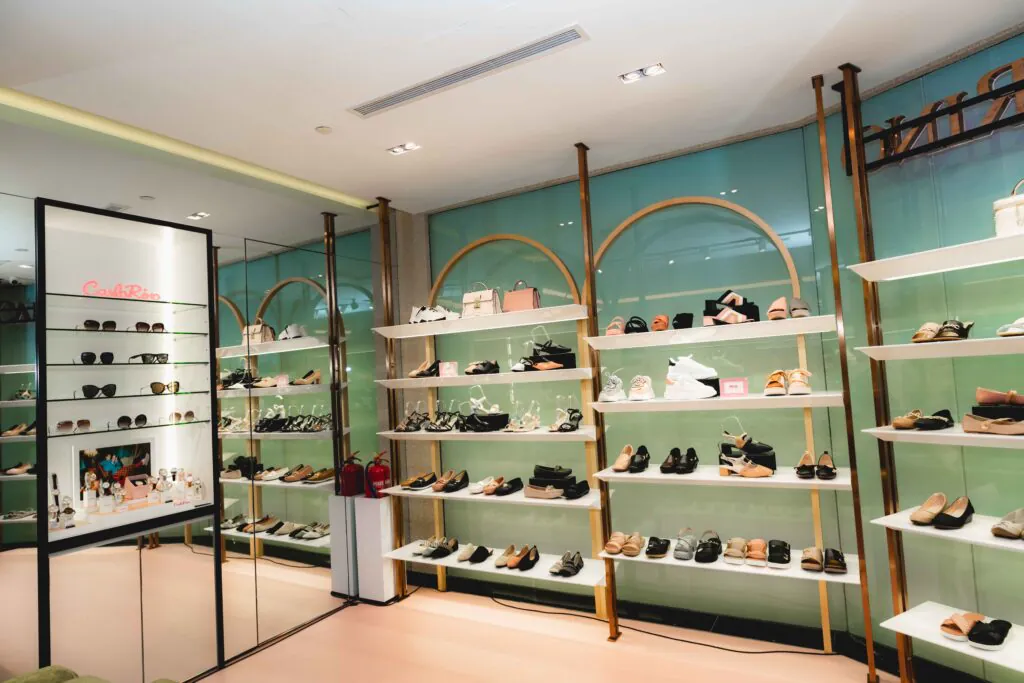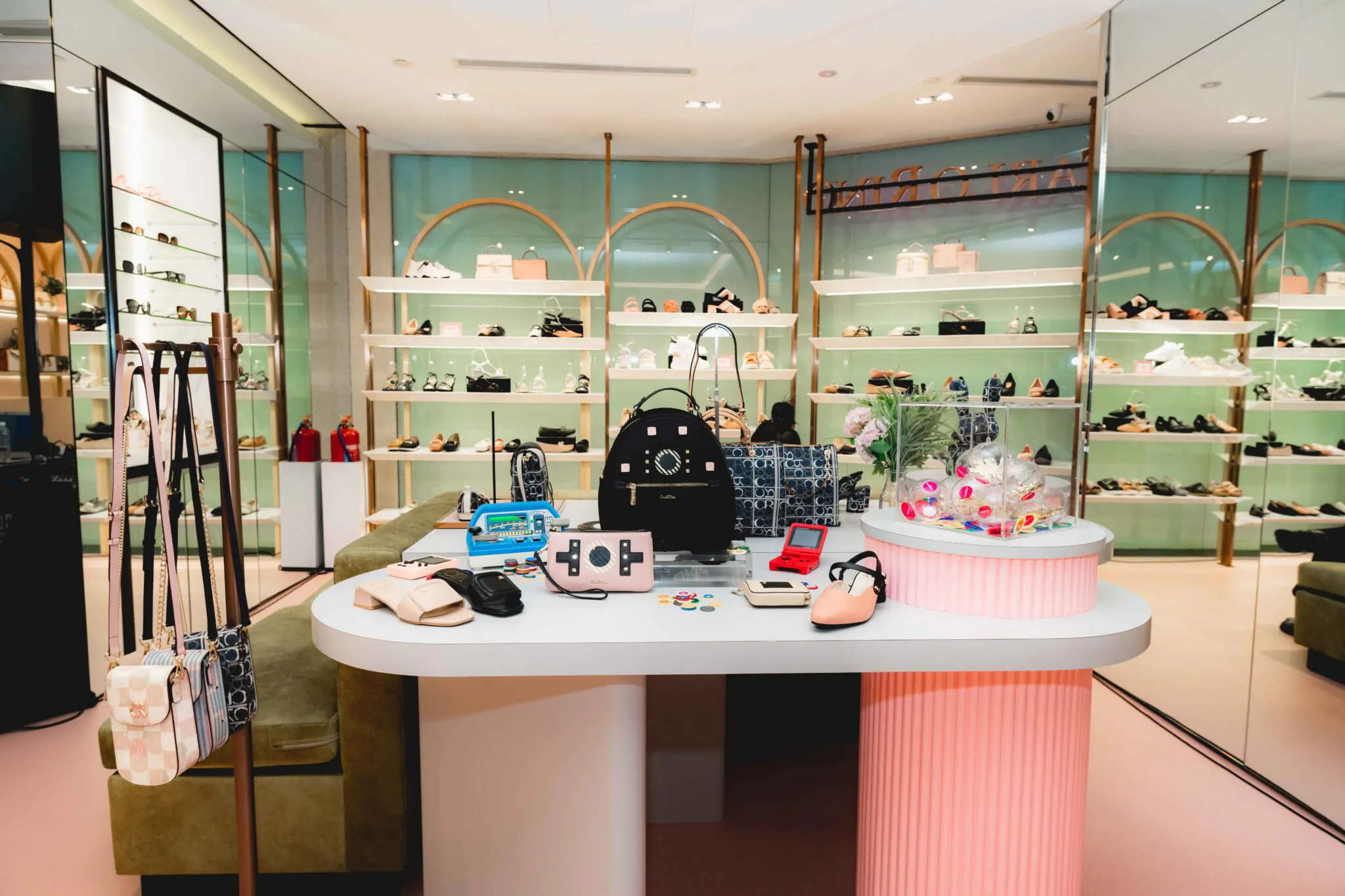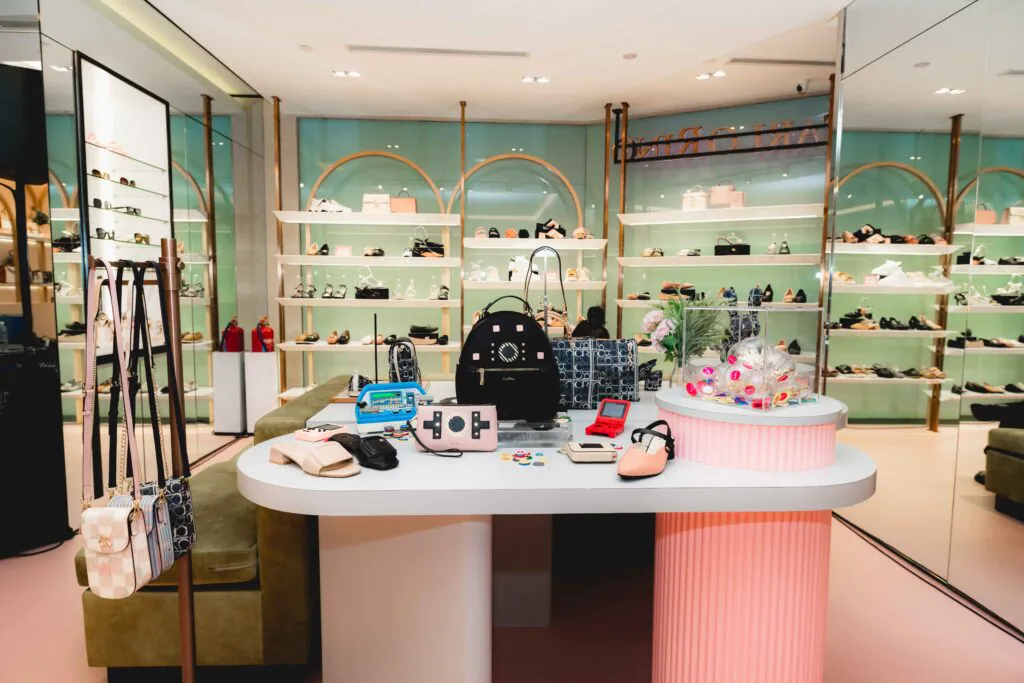 The main inspiration for the boutique's interior design was to capture the Carlo Rino spirit. The interior is a charming play of visual and tactile contrasts, draped in feminine hues of white, pink, and taupe with contrasting accents of brass, wood, glass, vintage-inspired mirrors, and geometrical shapes, and embodies the brand's core identity of embracing your rebellious femininity. To separate the types of merchandise, the leatherwear and footwear are divided into different sections.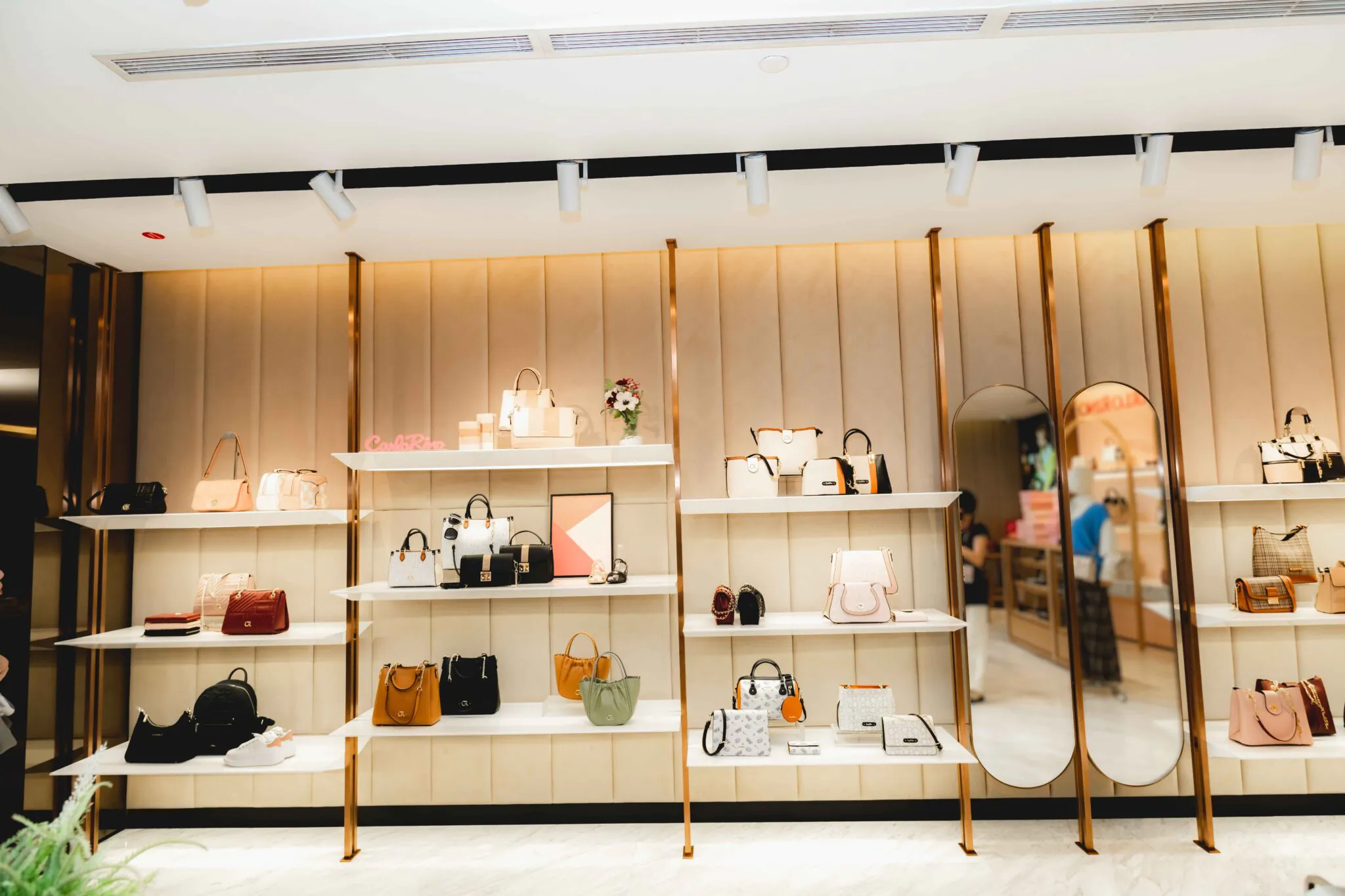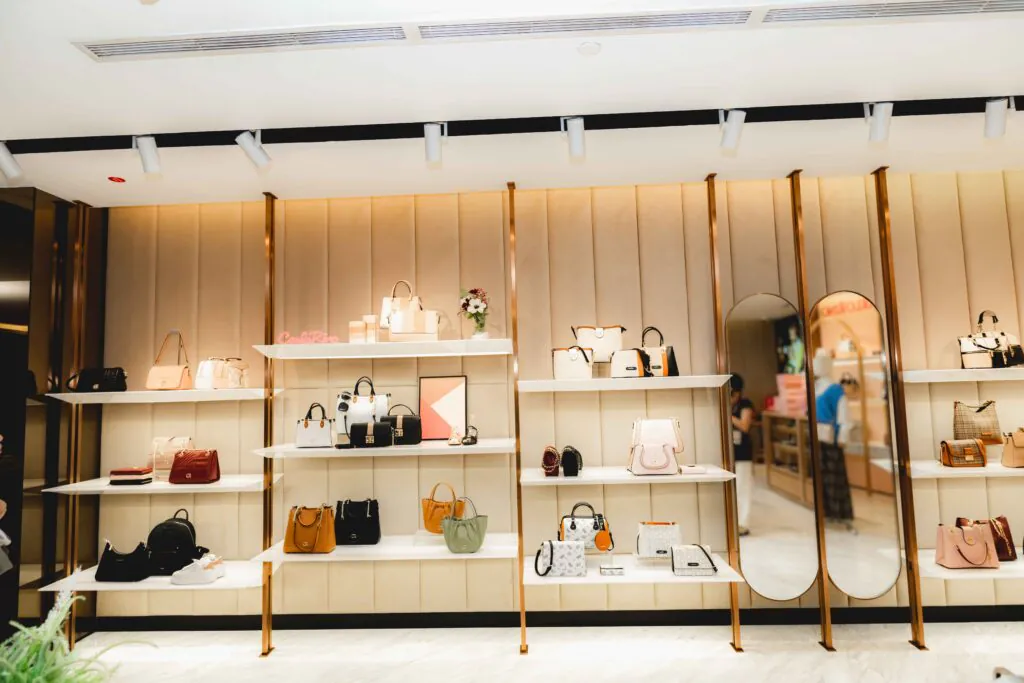 The collection is showcased using white shelving and hanging elements supported by polished brass fixtures, as well as pink and taupe plinths. Furthermore, more fixtures are displayed on units in the centre of the floor, one in a lacquer display table and another in wood and glass. The Autumn/Winter 2022 collection features three fashion-forward series: The Game Room, Flower Bucket, and Wave, designed for every aesthetic and every woman.
Click here to view the full collection.
Carlo Rino Autumn/Winter 2022 Collection is available at carlorino.net and at Carlo Rino boutiques.
More on accessories? Read:
New CHARLES & KEITH Collection 'Stars' In K-Drama MBTI Love!