Whether you're a skincare newbie or a full-on enthusiast, adding vitamin C to your routine will undoubtedly take your skincare routine to the next level! We're sure you're probably all aware about the benefits of vitamin C. It's great for treating a cold, and improving your overall health. But did you know that using vitamin C on your skin can deliver a smooth, glowing complexion? According to healthline, topical vitamin C is a multipurpose ingredient that can protect, repair, and enhance your skin.
Here's a quick rundown of all the skin-loving benefits of adding vitamin C to your routine:
anti-aging
protects collagen and increases production
heals wounds
protection against sun damage
reduces hyperpigmentation
evens skin tone
protection against pollution and other free radicals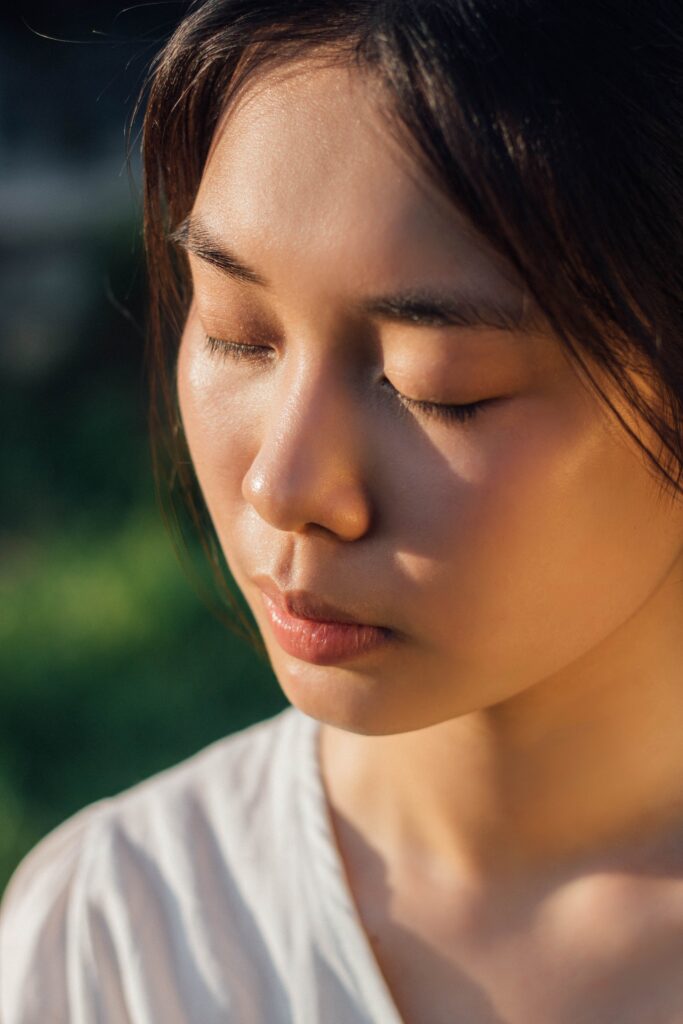 However, not all serums are suitable for all skin types, and components like the type and concentration of vitamin C, the ingredient list, and even the kind of bottle determine how beneficial your serum is to your skin. So here's a list of the best topical skincare products that contain vitamin C that you can get now, organized by skin needs:
Best overall: Drunk Elephant C-Firma™ Fresh Day Serum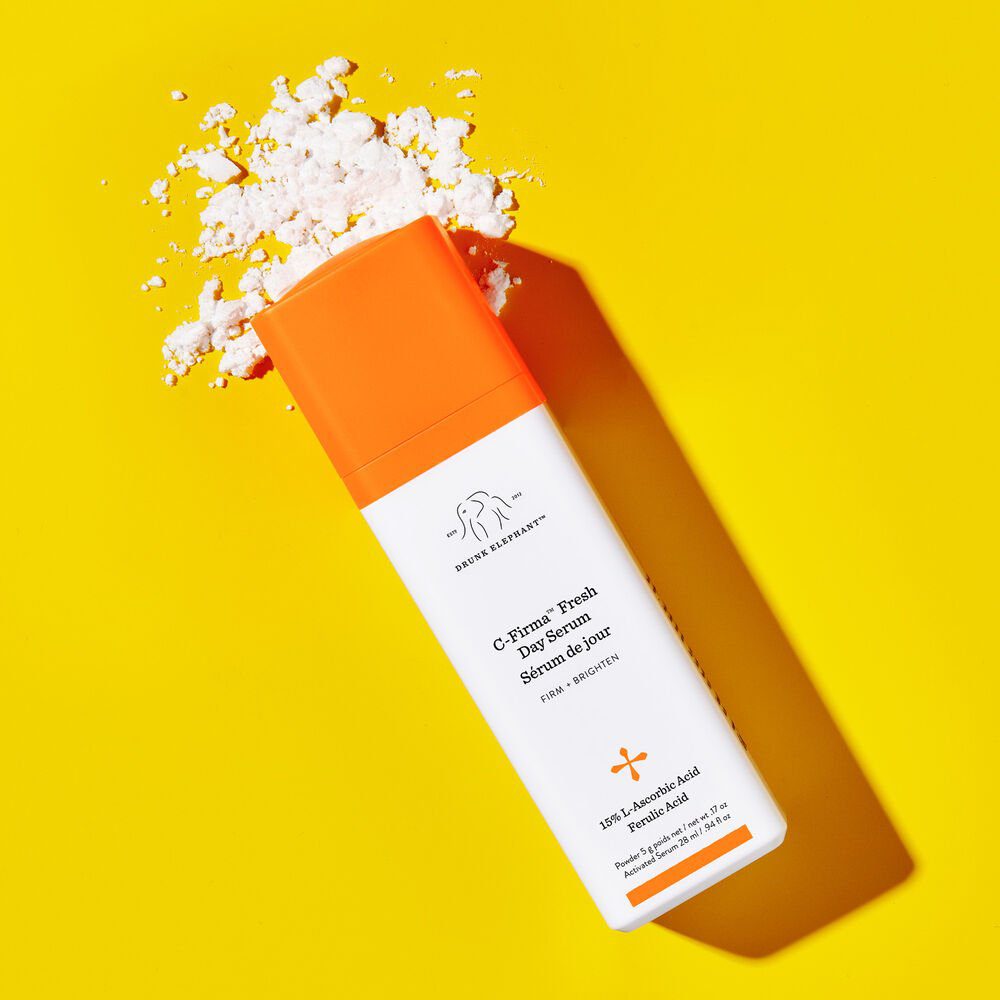 This is a potent 15% vitamin C serum that can be used during the day. Now with a new formula, the Drunk Elephant C-Firma™ Fresh Day Serum has to be personally mixed by you before first use. According to the brand, this will maximize the active ingredients' potency and deliver better skin brightening and firming than the original formula. The key ingredients include 15% I-ascorbic acid, (one of the potent forms of vitamin C in skincare), Grape Juice Extract (rich in antioxidants), Pumpkin Ferment and Pomegranate Extract (provides gentle exfoliation that boosts product absorption), and Chronocyclin (for more youthful-looking skin). Moreover, the formula of this serum is designed to stay on your skin for as long as 72 hours, so you'll have healthy and youthful-looking skin throughout the day!
Best for oily skin: Sunday Riley C.E.O. 15% Vitamin C Brightening Serum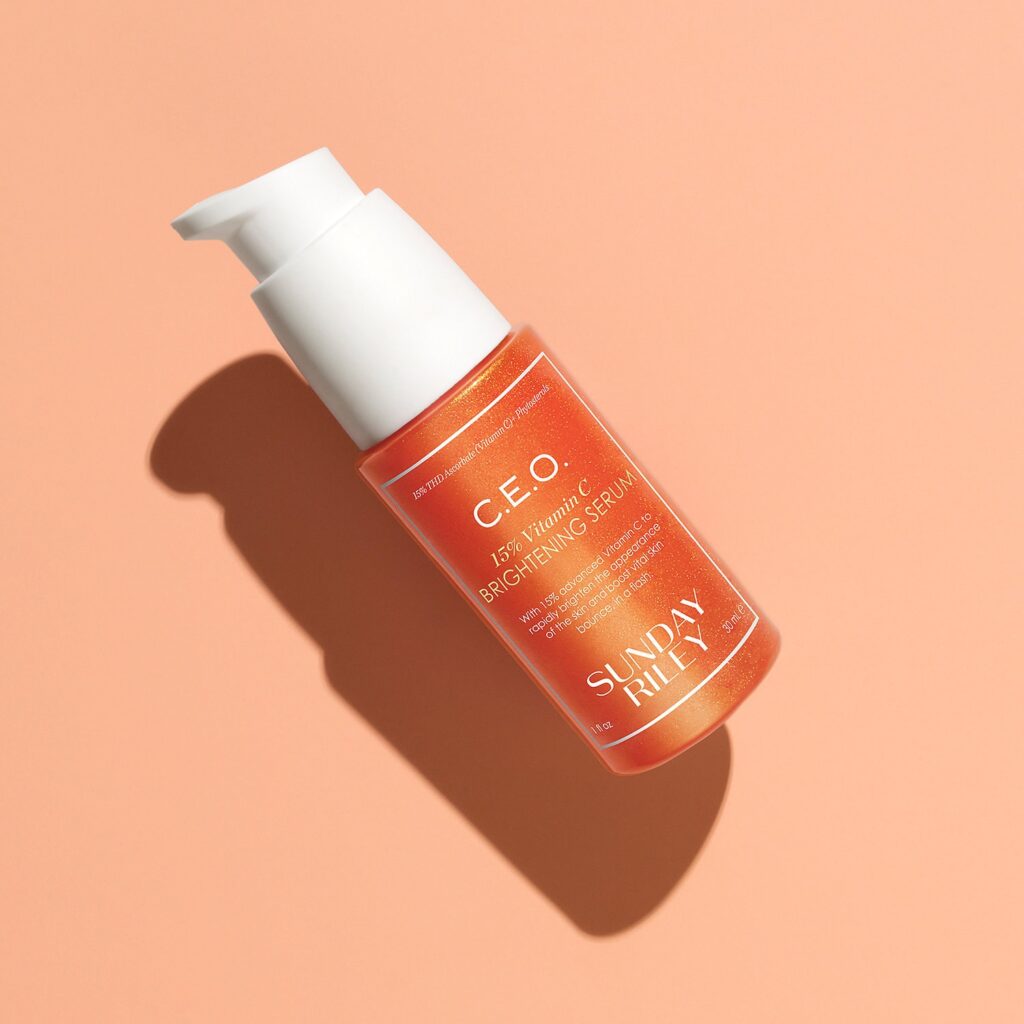 Dealing with oily skin can be tricky, especially when you're trying to introduce new products into your skincare routine. So, if that's your main concern, look no further, because Sunday Riley's C.E.O. 15% Vitamin C Brightening Serum is great for oily skin. This is because it absorbs quickly into the skin without leaving a greasy feel. Its key ingredients include vitamin C, phytosterols complex (reduces skin sensitivity) and glycolic acid (refines skin texture). People have reported visible improvement after using it for a few times, such as plumper skin and a more even skin tone. Plus, you only need two pumps of this product for each use, since a little goes a loooong way!
Best for sensitive skin: CeraVe Skin Renewing Vitamin C Serum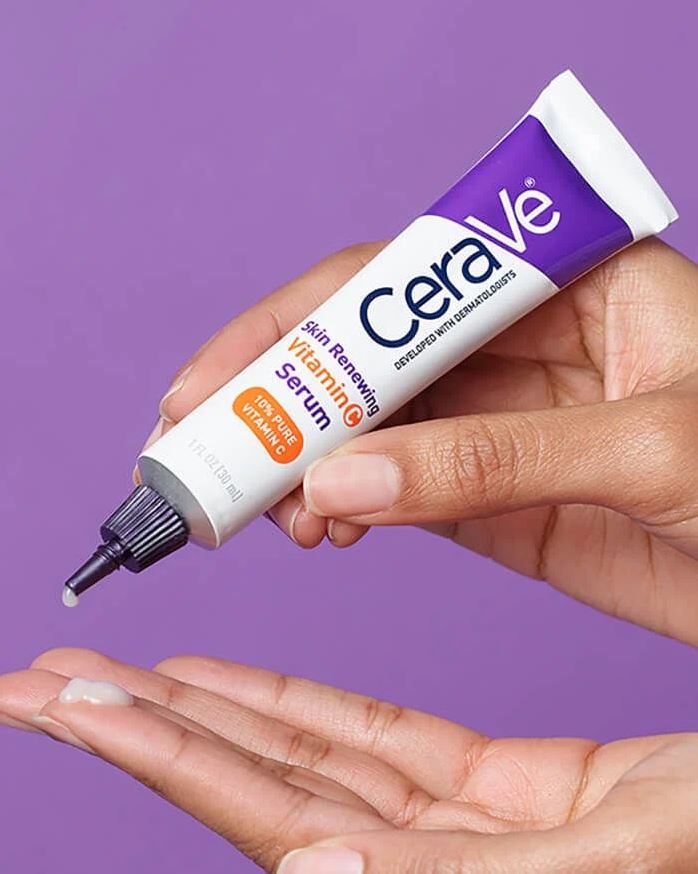 Despite the many benefits of vitamin C, it can be sensitizing due to the active ingredients in the serums. So, if you have sensitive skin, it's best to find formulas that have lower-strength, or with added soothing ingredients. The CeraVe Skin Renewing vitamin C Serum is a great option for those with sensitive skin, since it's formulated with 10% L-ascorbic acid (a.k.a, vitamin C), which is the recommended mininum for a formula to still be effective. This serum also contains 3 essential ceramides and vitamin B, which ensure that your skin barrier is protected and helps your skin to hold onto moisture.
Best for dry skin:
The Inkey List 15% Vitamin C and EGF Brightening Serum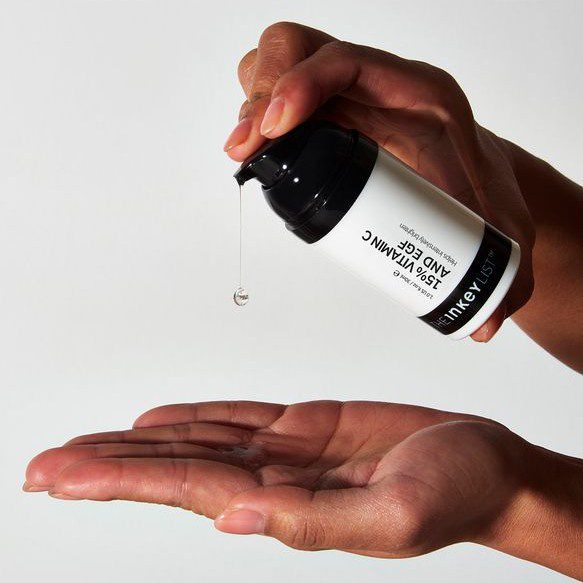 It can be hard finding the right active serum for dry skin, since there's always a fear of your skin drying out or becoming more sensitive. The Inkey List 15% Vitamin C and EGF Brightening Serum combines vitamin C with EGF, which is a signal peptide that helps stimulate skin cells to regenerate, producing rejuvenated, youthful skin. It's the perfect formula for glowy and healthy-looking skin!
Best for acne-prone skin: La Roche-Posay Vitamin C Serum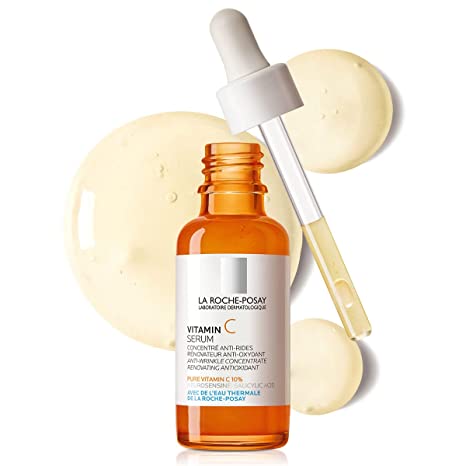 It can be scary when you introduce new products into your routine, especially when you have acne prone skin. The La Roche-Posay Vitamin C Serum is perfect for acne-prone skin thanks to their key ingredients: vitamin C and salicylic acid. Salicylic acid is great for treating acne since it can help reduce swelling and unclogs pores so that pimples will shrink. Plus, it as a non-greasy formula that is great for acne-prone skin. However, keep in mind that salicylic acid is tough on acne, an could possibly irritate sensitive skin.
More on skincare? Read: