"Moon Crisis Make Up!"
Many of you might recognise this phrase, and for some, it might even bring up some sweet childhood nostalgia. It's the command used by Usagi and Chibiusa to transform into Super Sailor Moon and Super Sailor Chibi Moon, and Sailor Moon fans can now experience the transformation themselves!
Let shu uemura guide you through the Tokyo night and transform yourself into a makeup superheroine this holiday season with their new shu uemura x Pretty Guardian Sailor Moon Eternal the Movie limited edition collection! 
This unique, limited-edition collection honours shu uemura's magical makeup artistry and the 30th anniversary of the Pretty Guardian Sailor Moon. Explore a galaxy of holographic highlighter, prismatic lipsticks, and galactic eyeshadows, all housed in enviable packaging with a Tokyo starry night theme.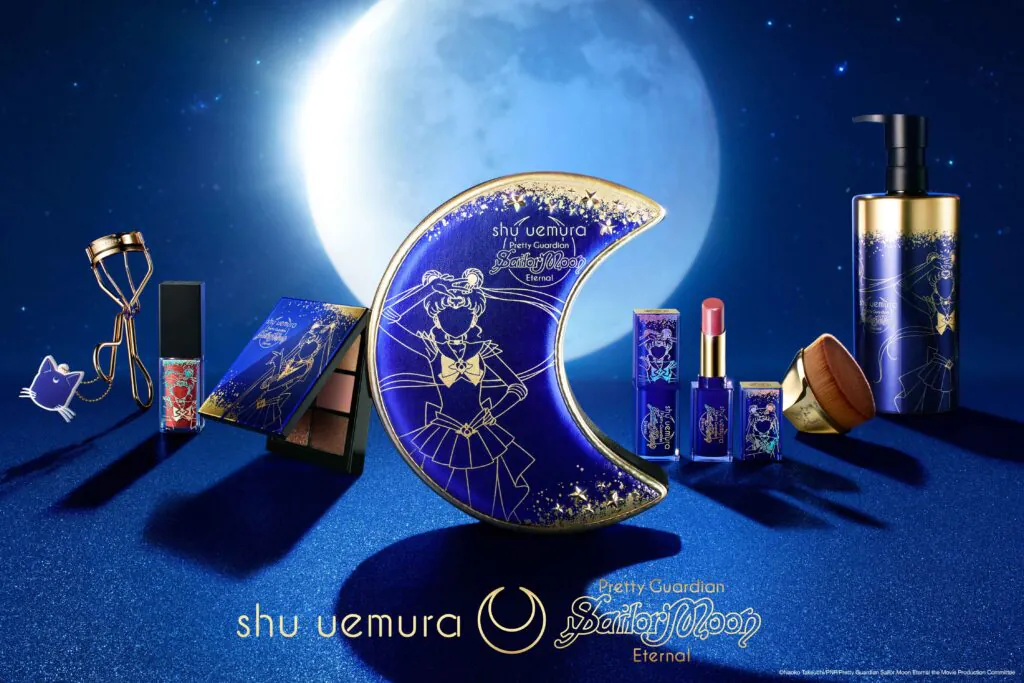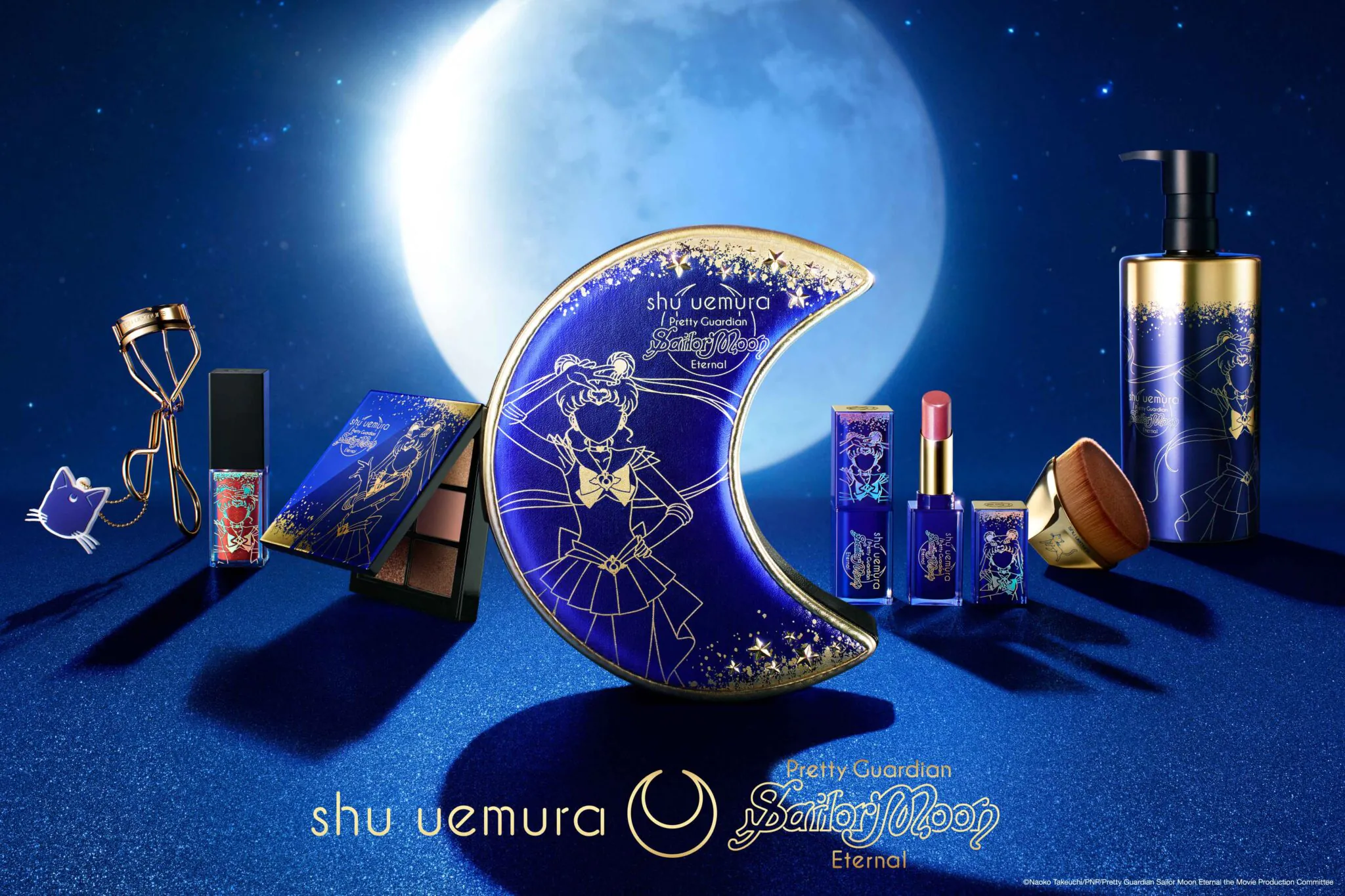 Eyes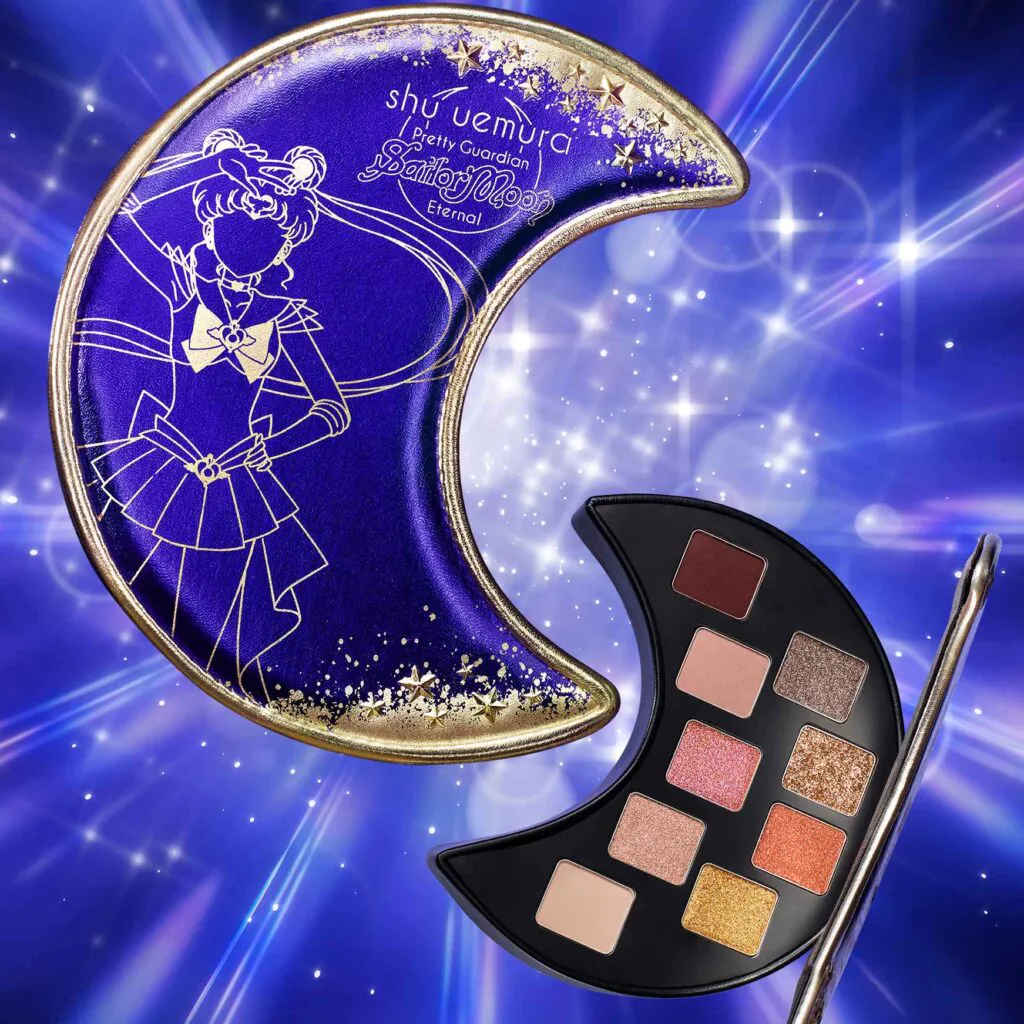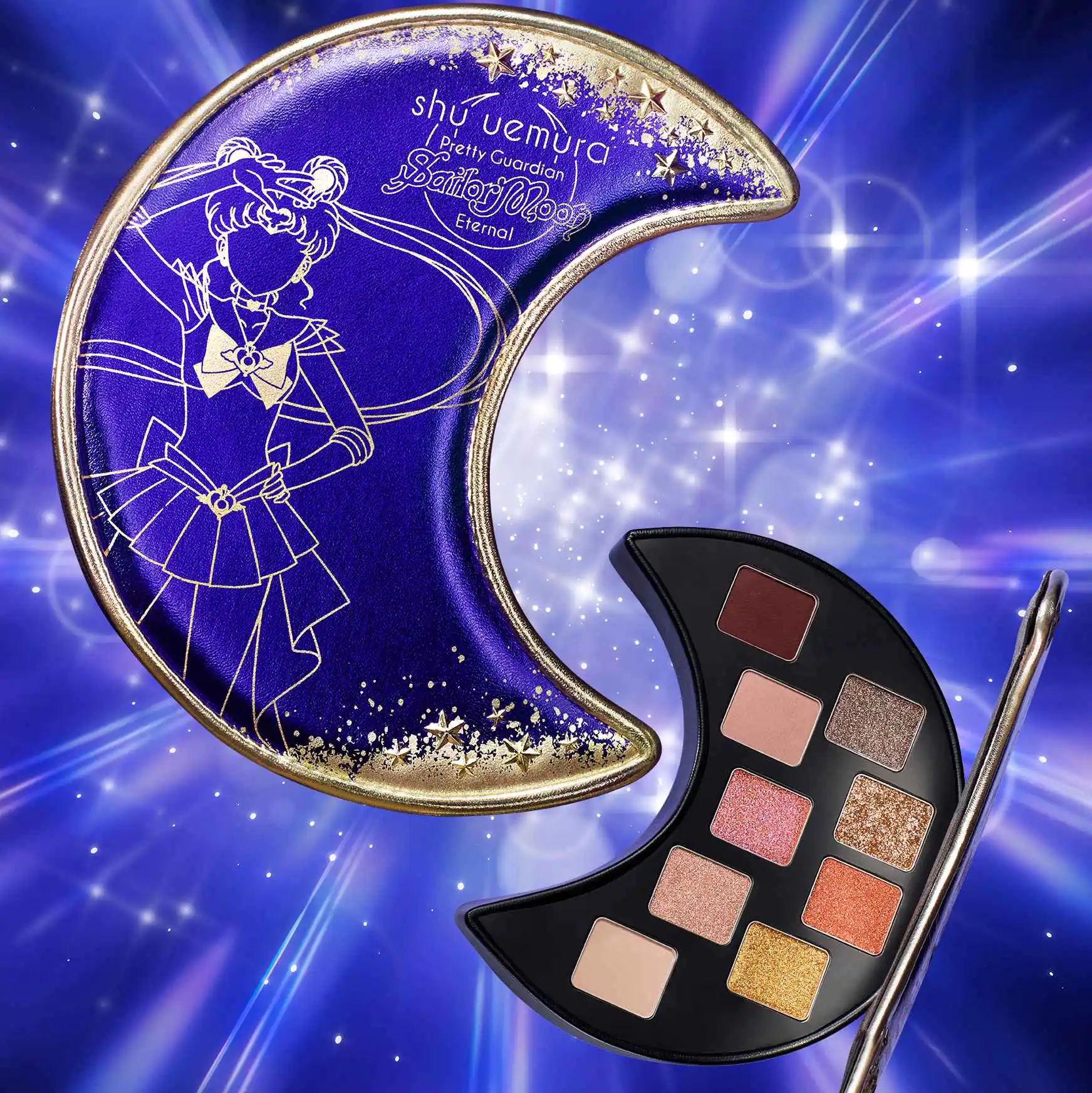 Moon Crisis Eye Palette, RM380
This is the ultimate superheroine kit to rock any party in the galaxy. The heavenly lunar crescent palette contains 9 celestial eyeshadows, 3 of which are exclusive seamless duo chrome shades that shimmer with nuanced, shifting hues, changing colours before your eyes! More than just a palette, it's a collectible piece of Pretty Guardian Sailor Moon series motif fused with out-of-this-world beauty inspiration.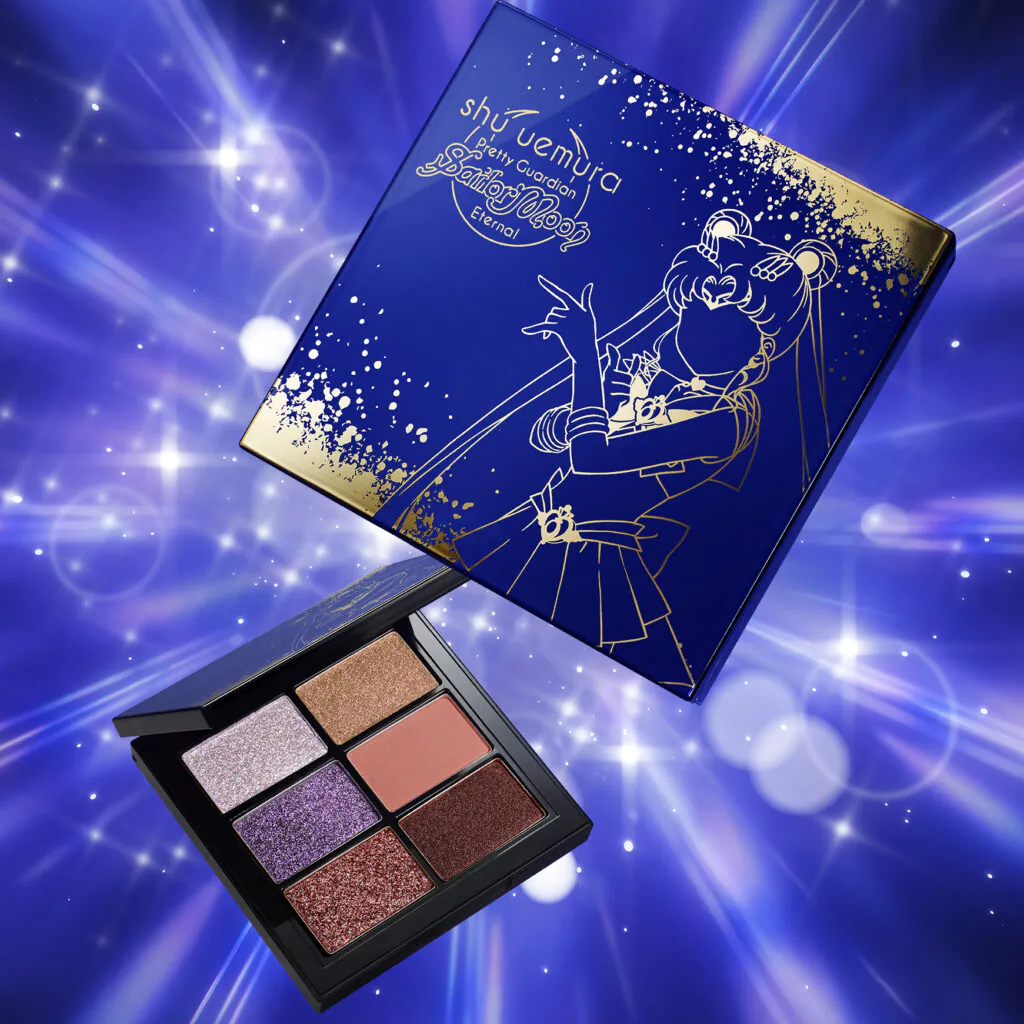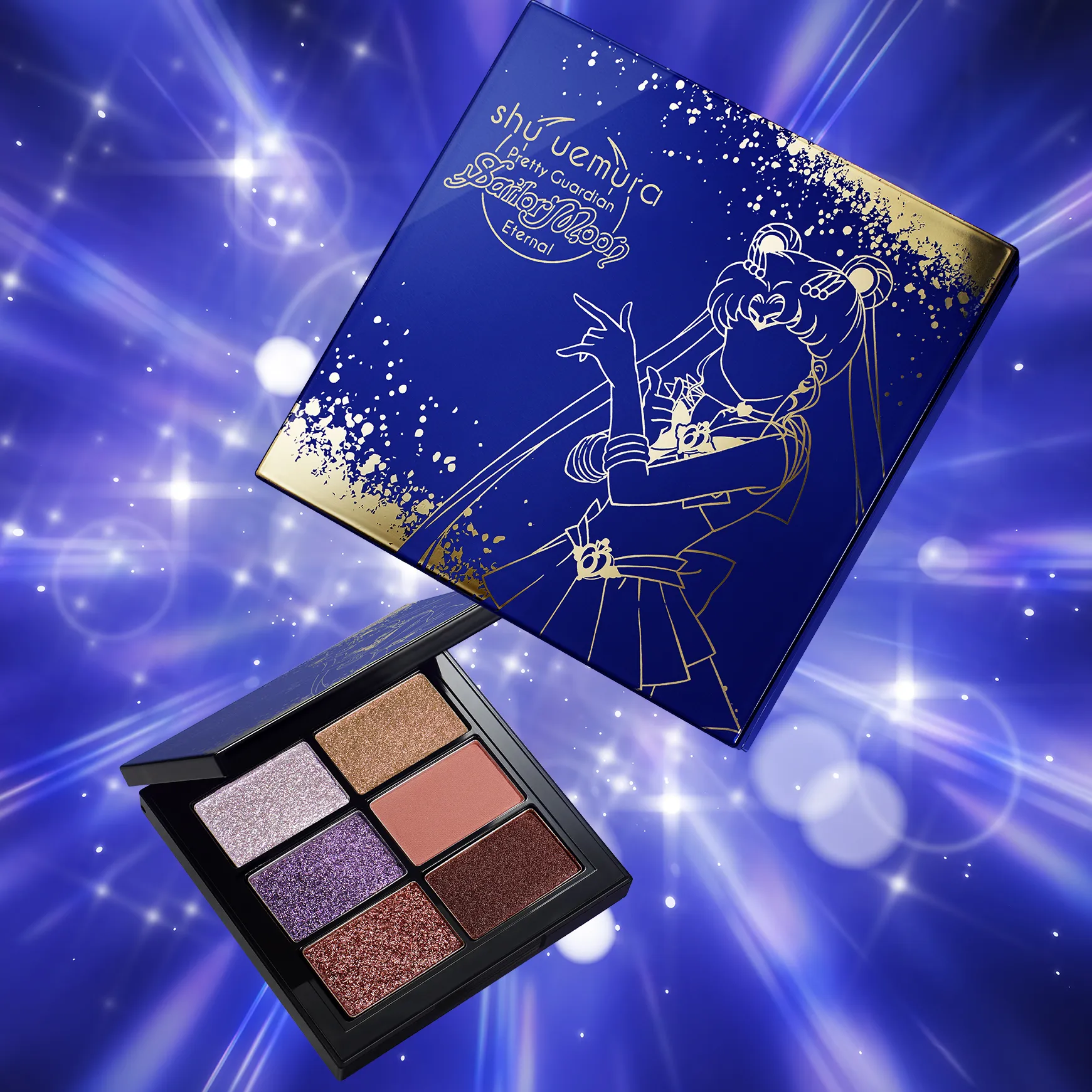 Eternal Prism Eye Palette, RM280
This dreamy palette that contains 6 cosmic eyeshadows, including one magical shade formulated with duo chrome pigments that flashes in multiple colours, will transform you into super Sailor Moon!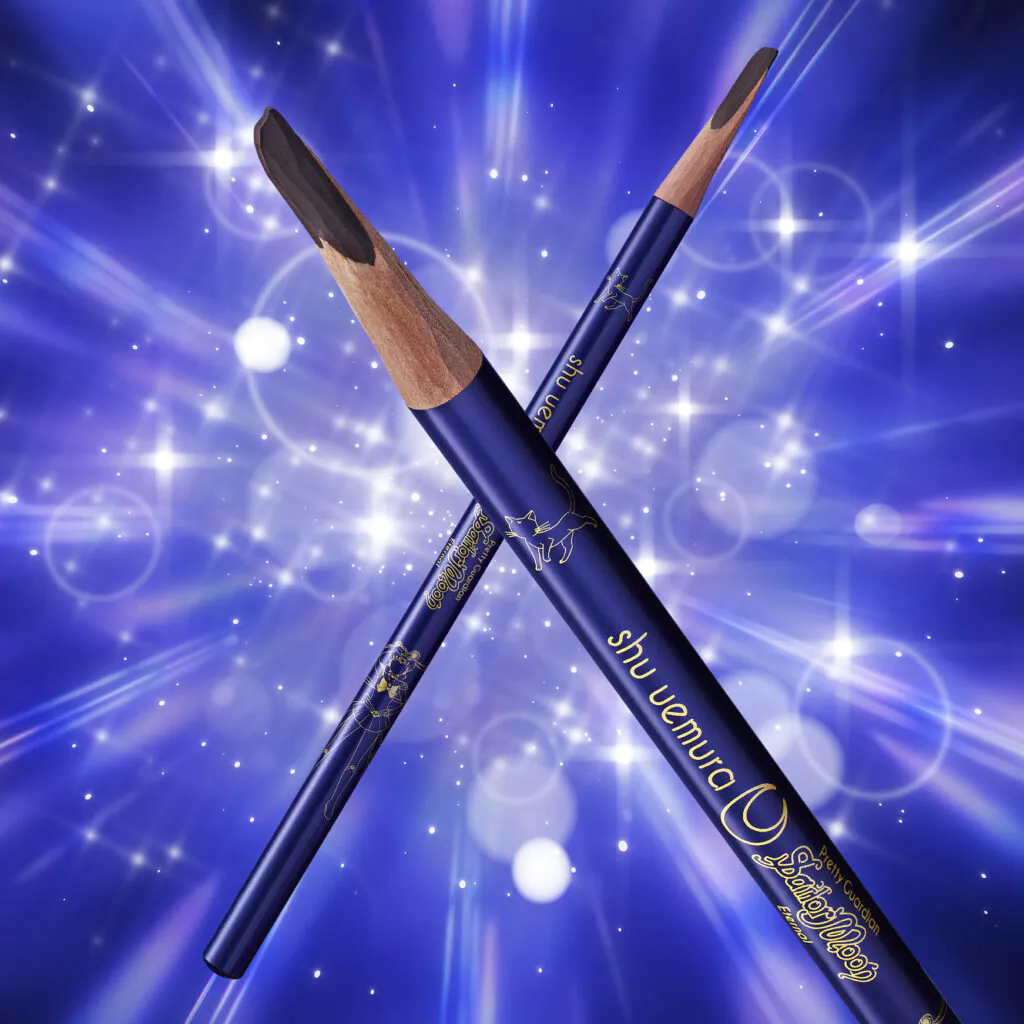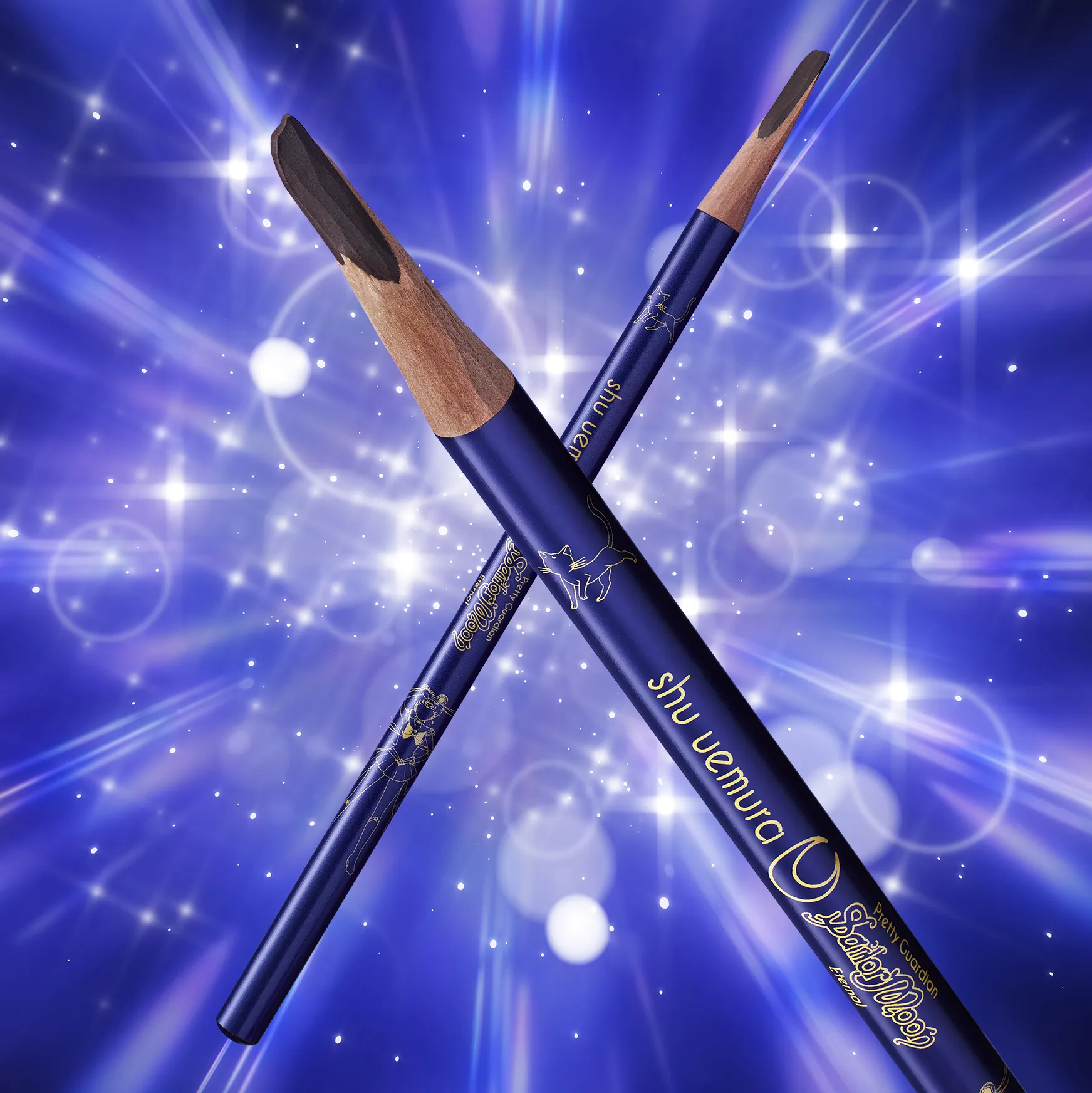 Hard Formula, RM105
The Hard Formula by shu uemura is loved for its distinctive naginata shape and its accuracy, which expertly replicates both natural hairs and bold volume for 3D brow looks. Thanks to its long-lasting and smudge-resistant formula, your brows will look flawless in any galactical battle!
Lips
Rouge Unlimited Amplified Lacquer, RM107 
With this melting lacquer formula and its eye-catching midnight blue and metallic gold packaging, get ready to dazzle your enemies. It has a sensual texture, a rich mirror-like shine, and an exhilarating 3D effect thanks to the Japanese Tsubaki oil infusion. The dynamic colour travel glitter in the star shade mauve flashes from blue to pink.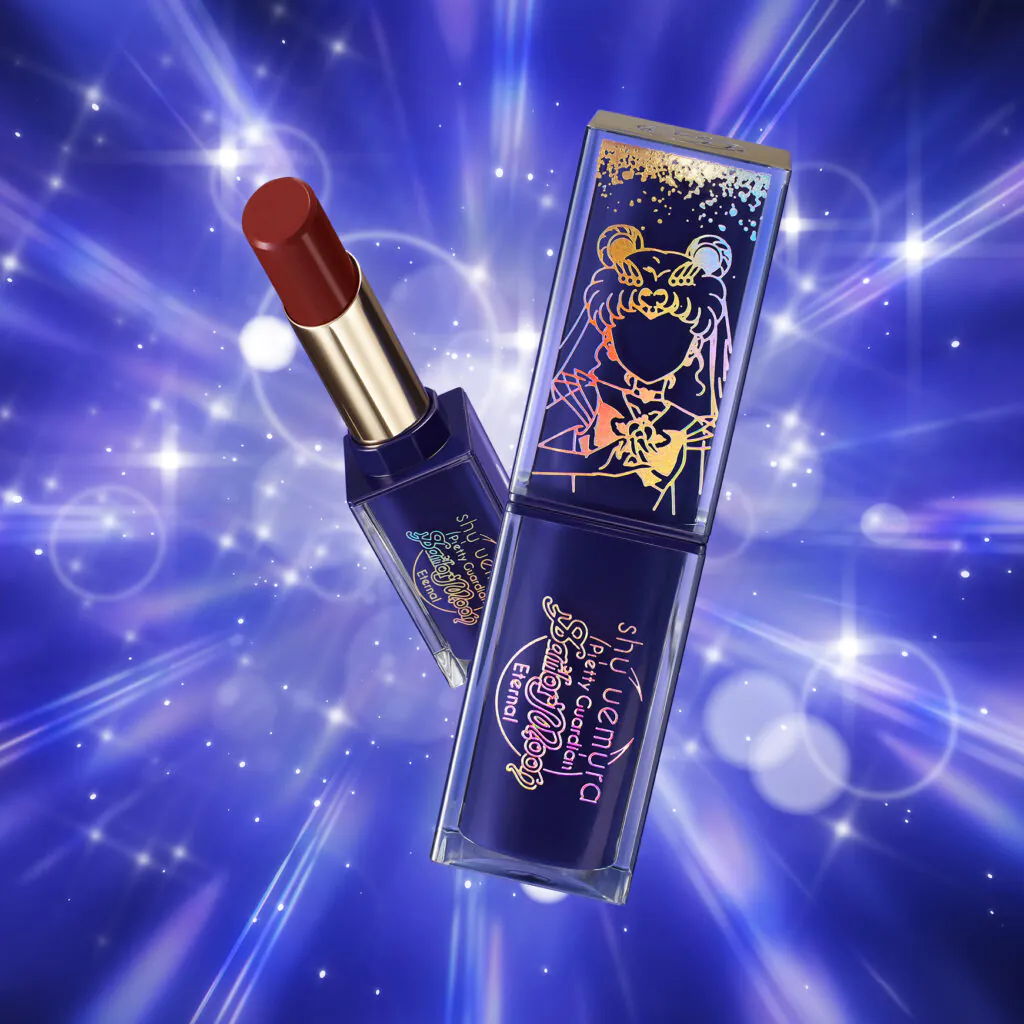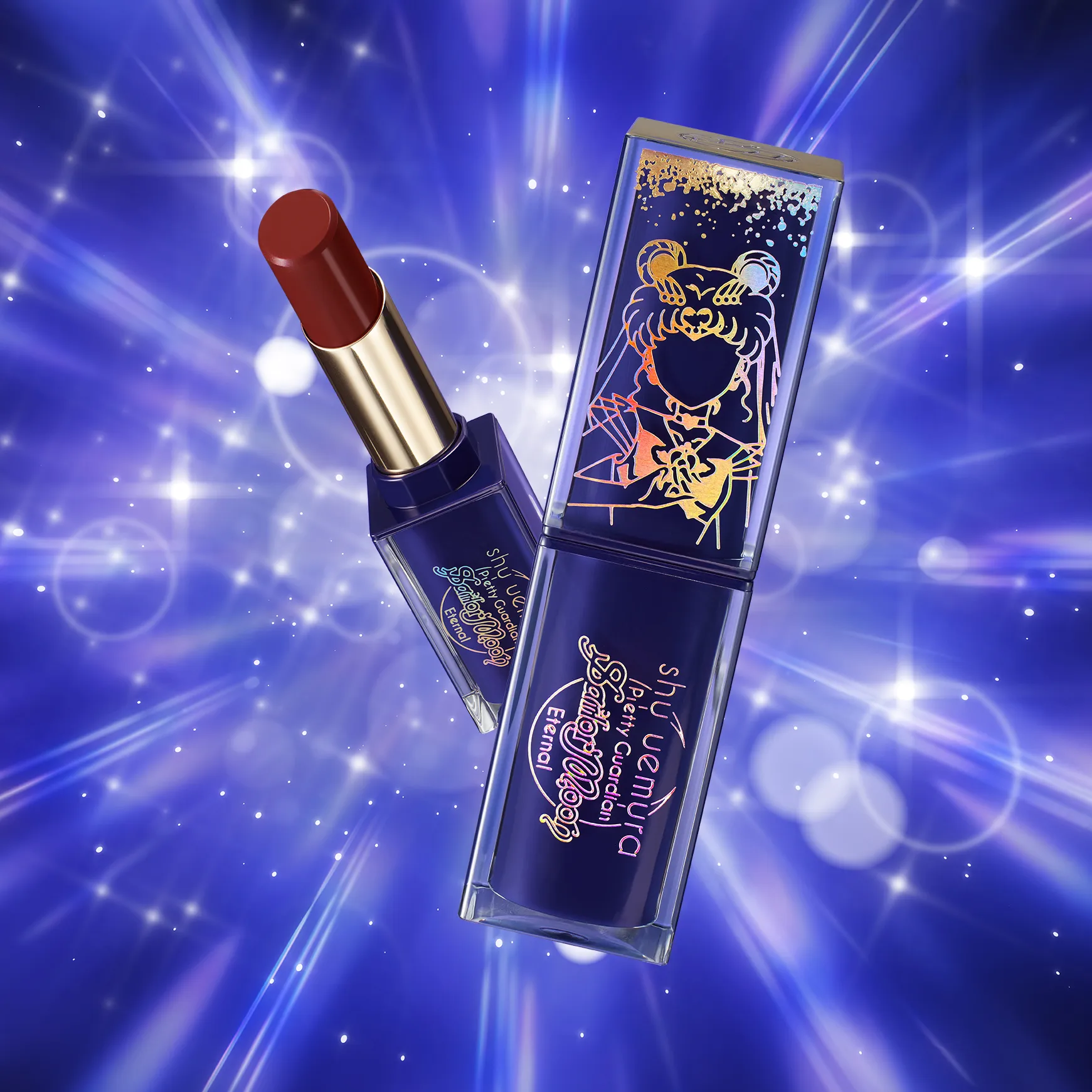 Rouge Unlimited Kinu Satin, RM116 
A thrilling, melting-guide application is a one-of-a-kind texture that has been elevated with Japanese Tsubaki Oil. It's what distinguishes rouge Unlimited Kinu Satin Lipstick from other brands. Now featuring an exclusive Tokyo starry night design and a heavenly new limited edition shade!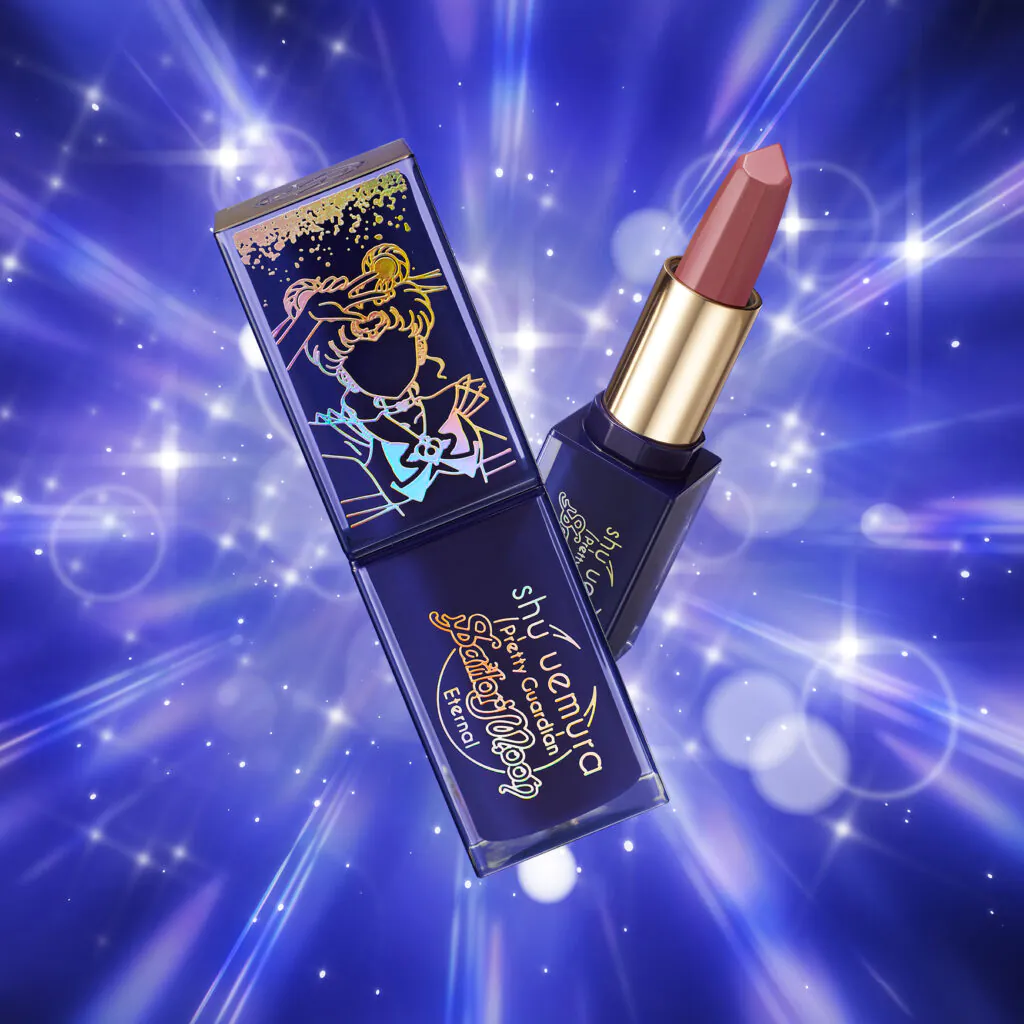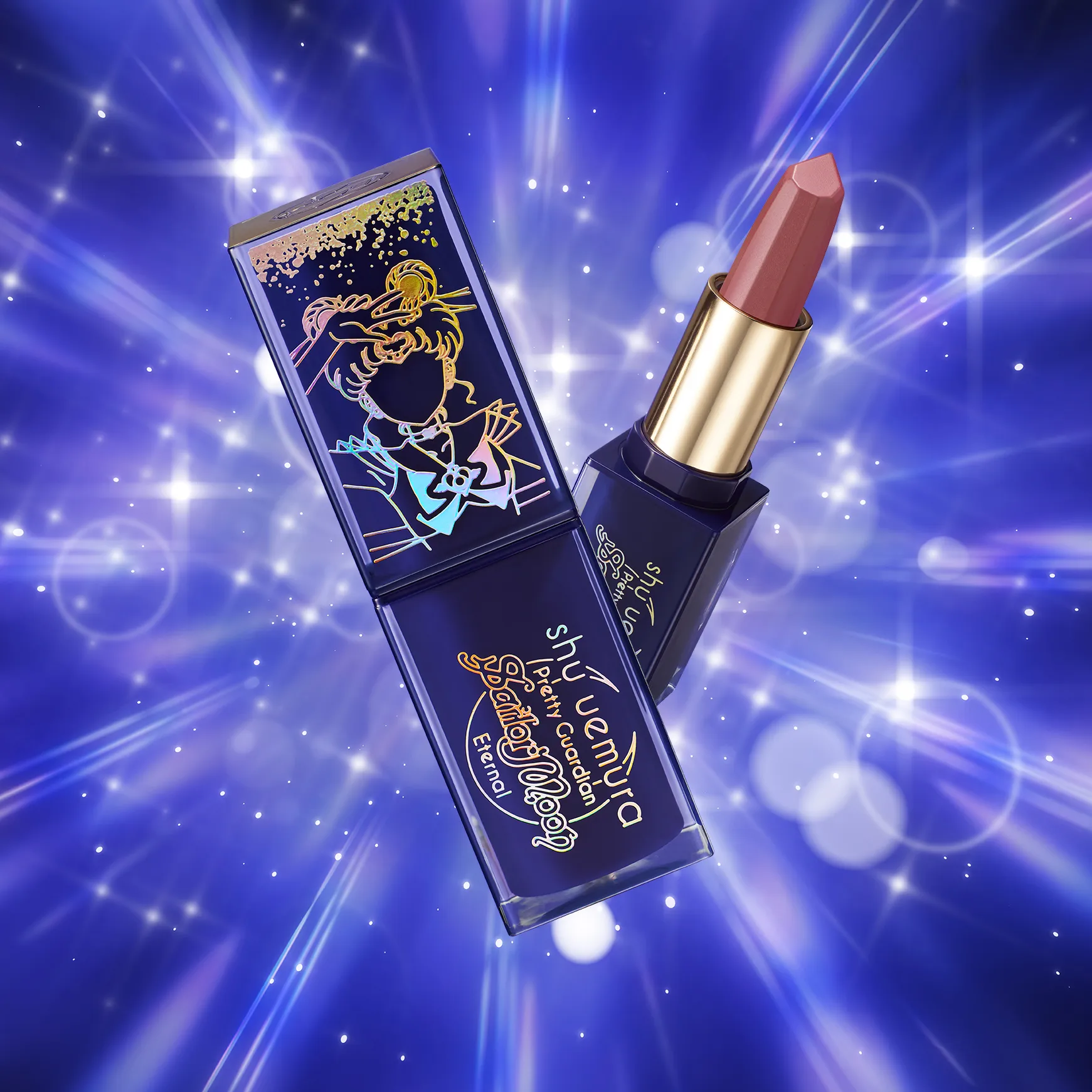 Rouge Unlimited Kinu Cream, RM112 
The ideal liquid lip with a gold Super Sailor Moon motif for moonlit encounters. Discover a weightless, whipped-cream-like soft texture that is dreamy, cocooning, and enhanced by the addition of Japanese Tsubaki oil. Japanese high-tech pigment is used to achieve the highest level of colour saturation.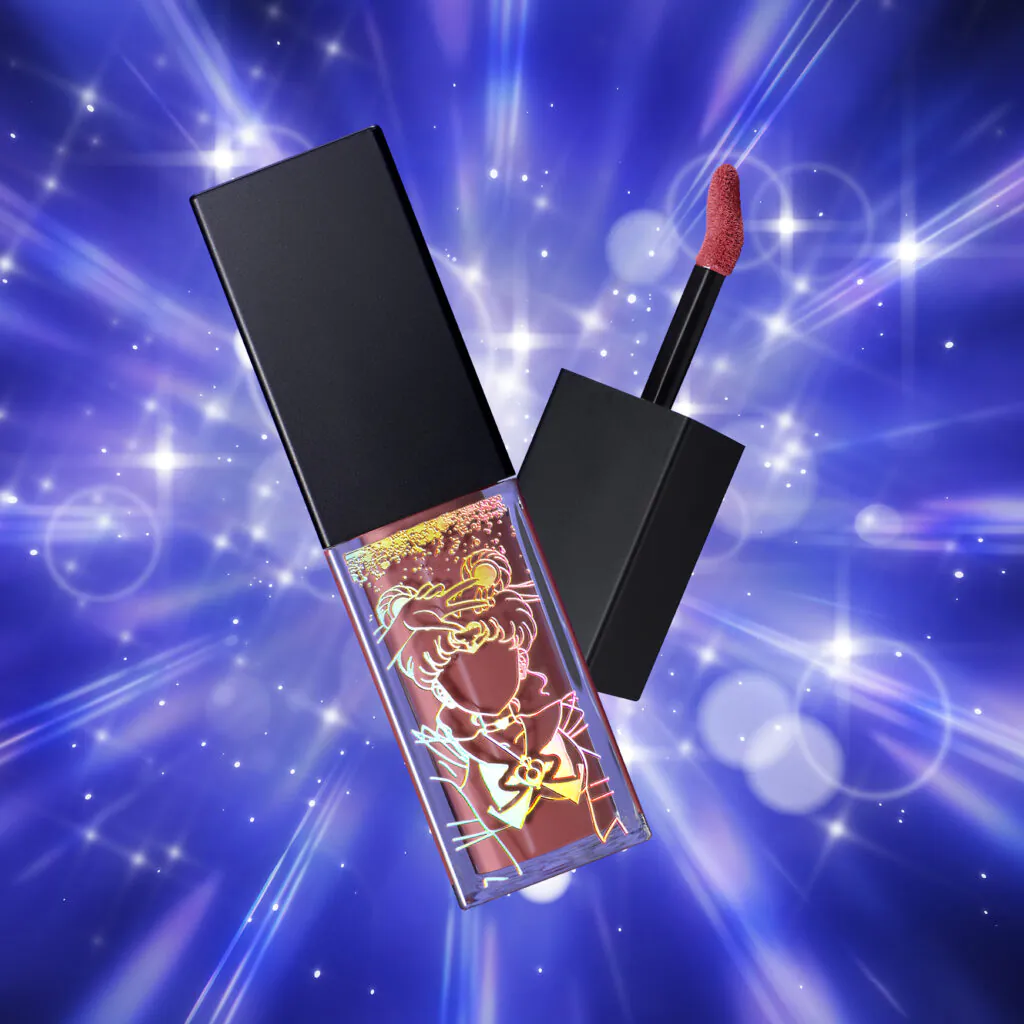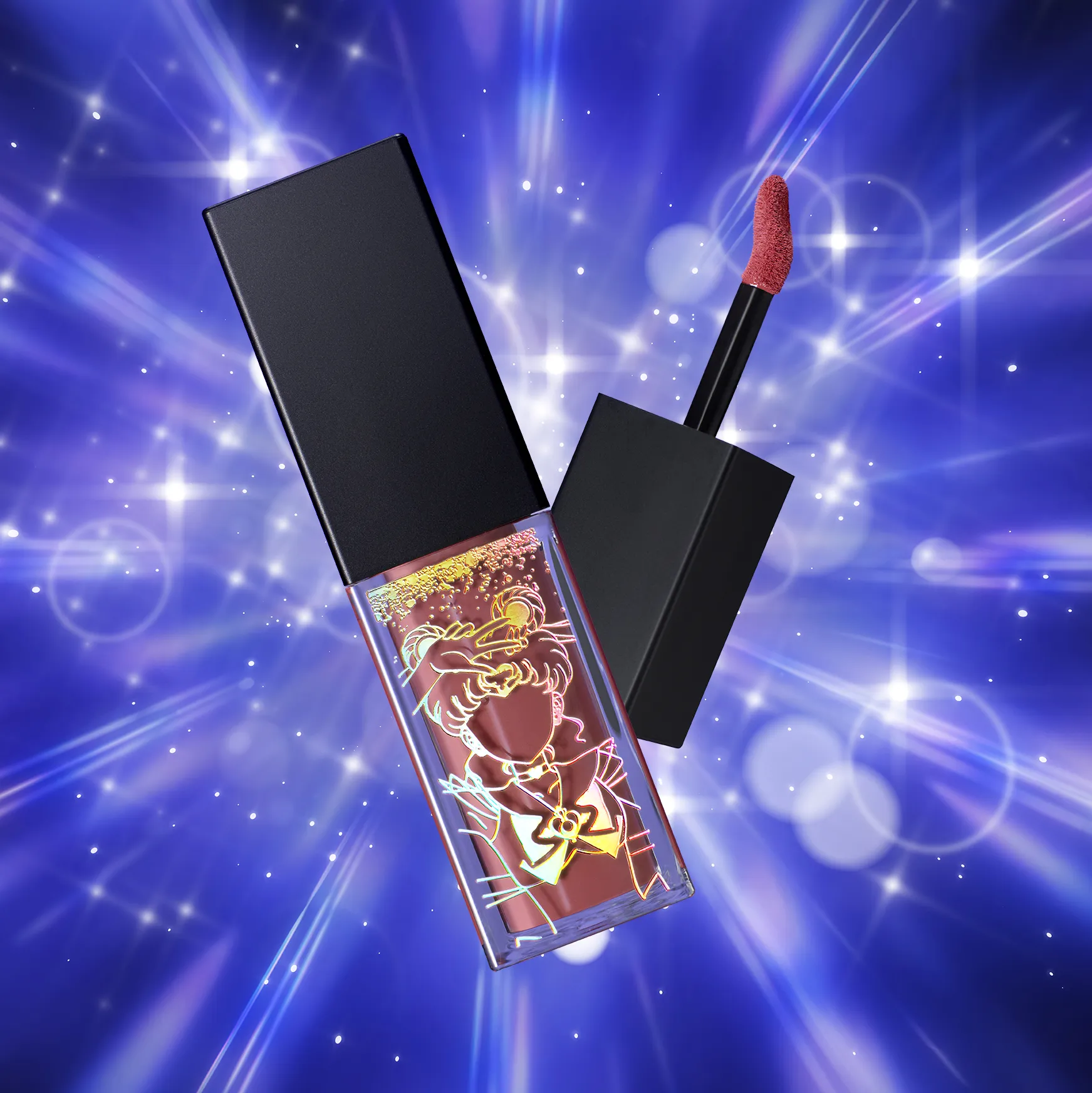 Face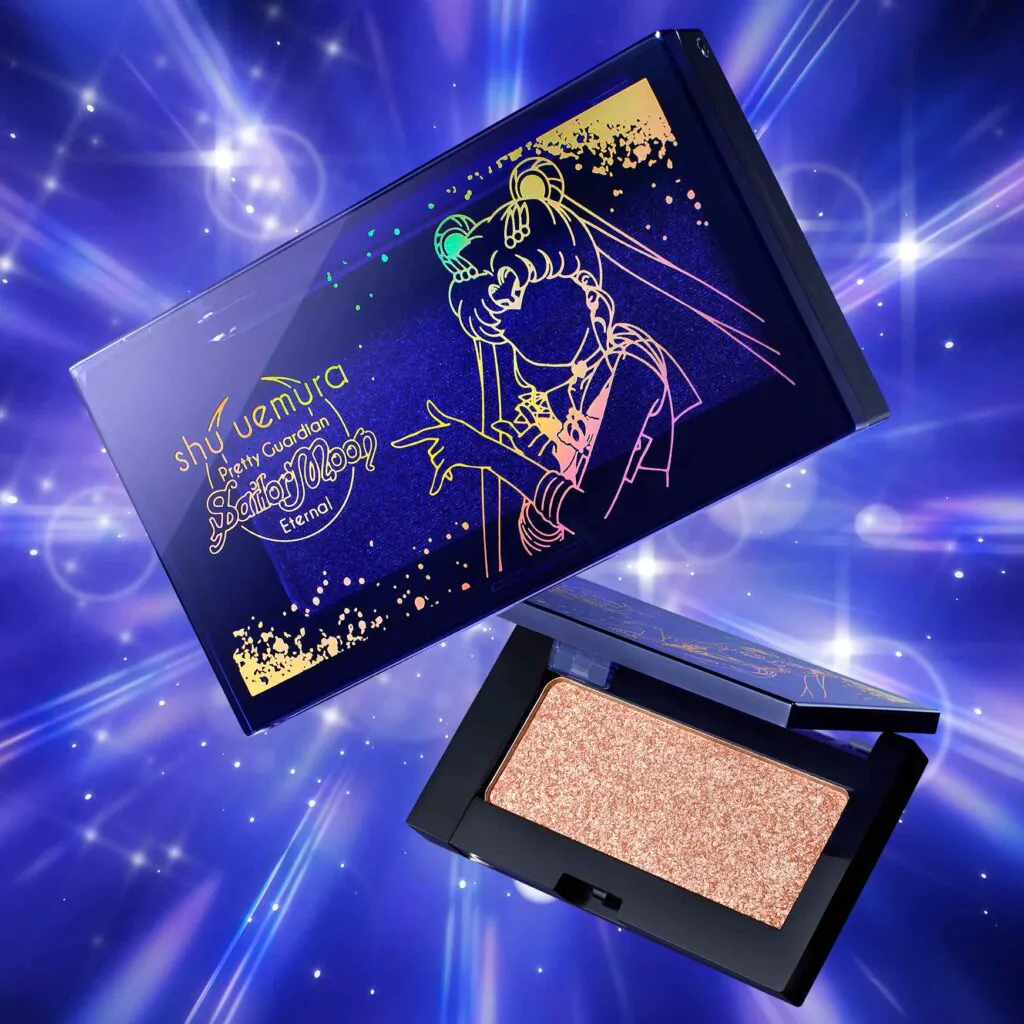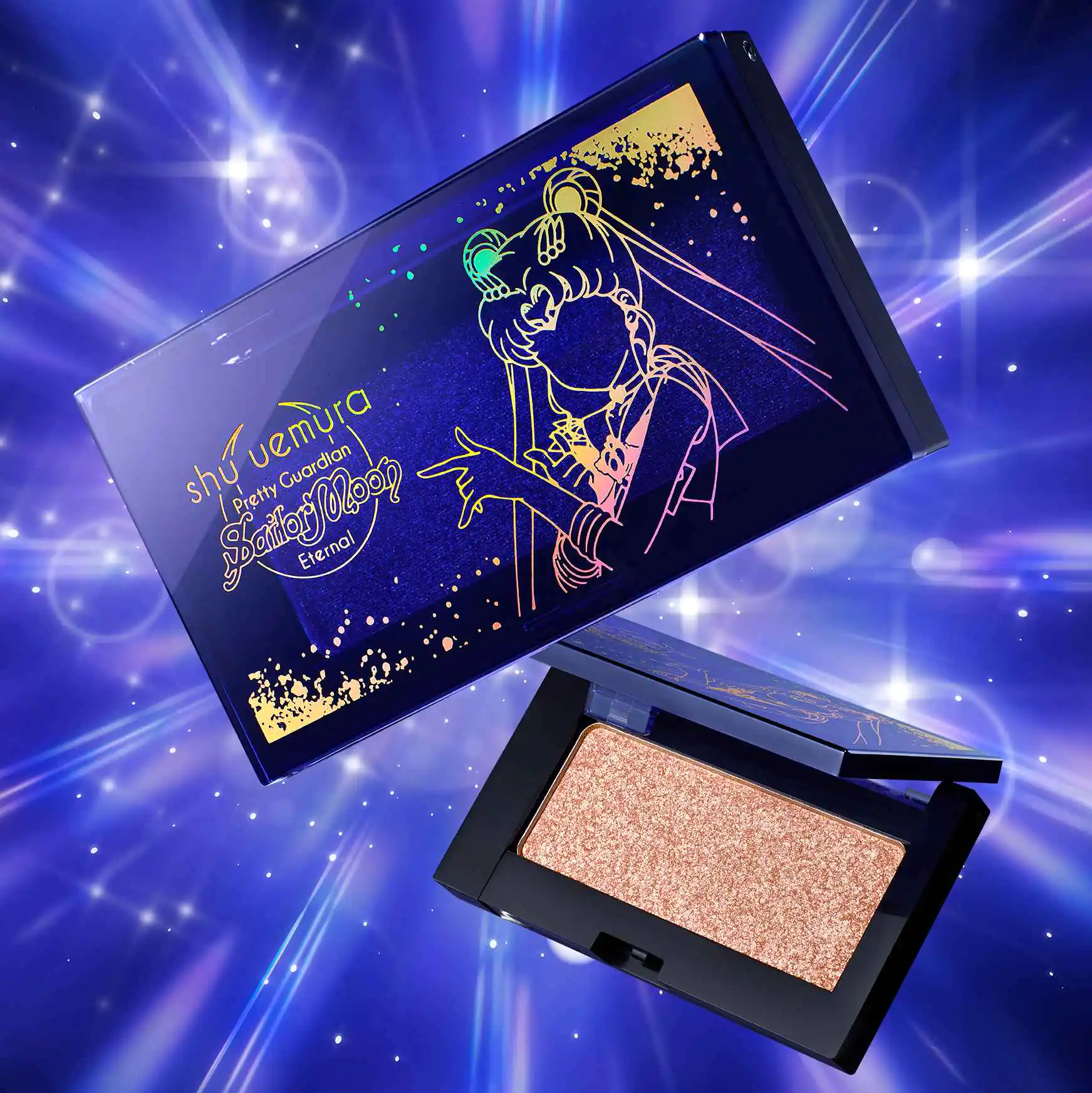 Moon Crisis Highlighter, RM160 
Prepare to glow like the Tokyo night by transforming yourself with the help of makeup. This celestial highlighter gives the skin a soft focus, ethereal radiance while illuminating the skin like a spotlight of moonbeams. Choose between crystal dusk and moonlight honey, two new hues.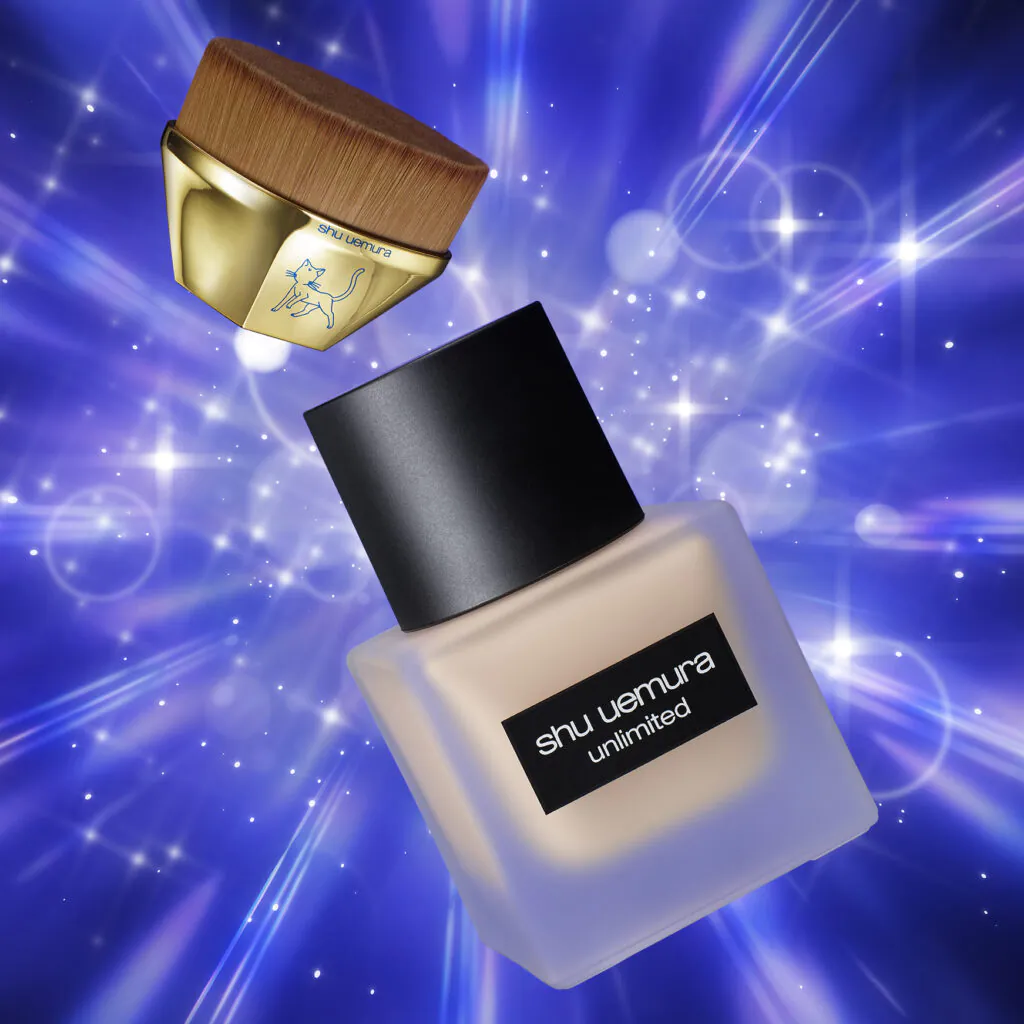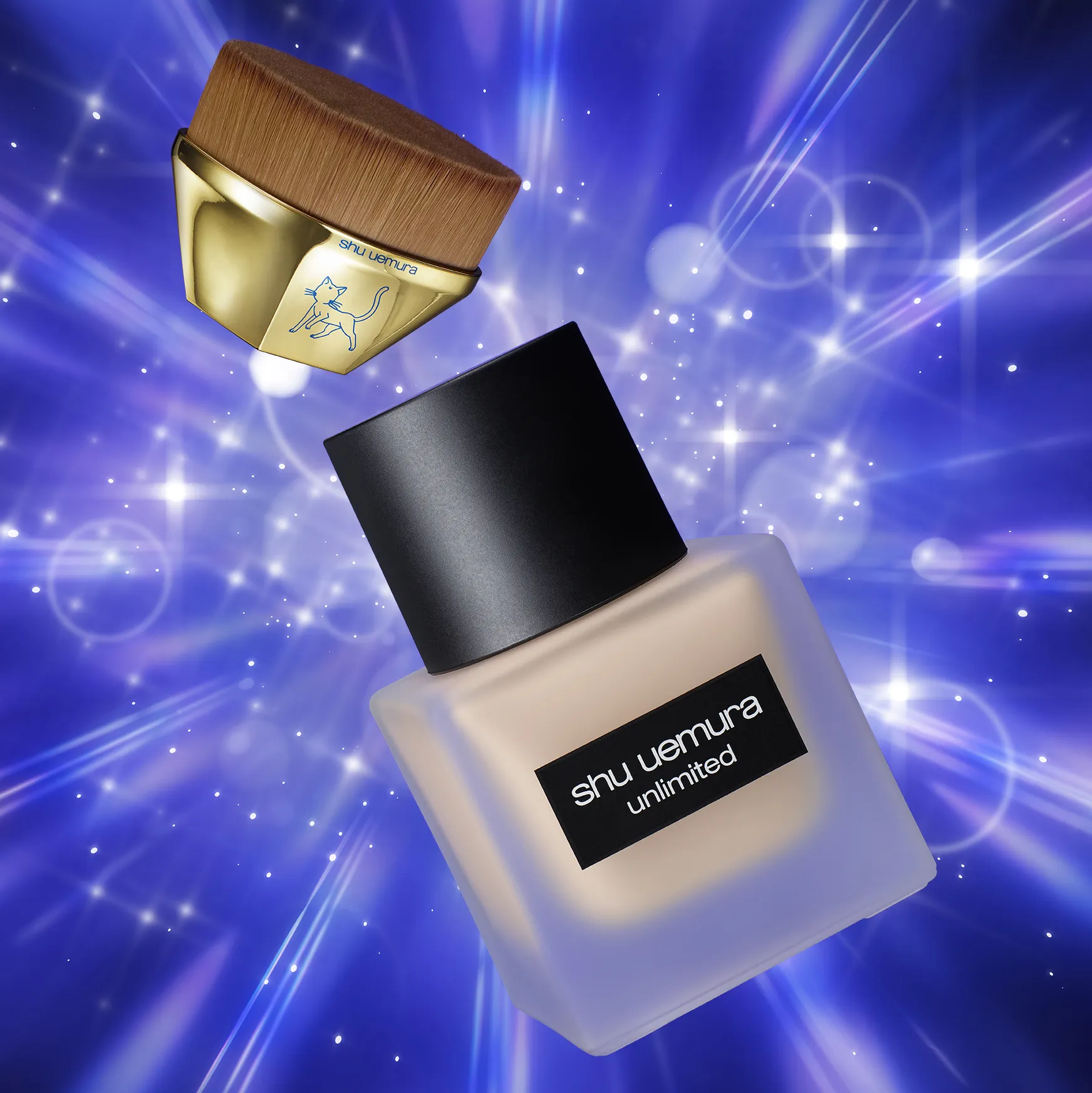 Unlimited Foundation, RM193 
For all makeup super heroines out there – unlimited foundation won't let you down. With an all-day wear formula that leaves the skin feeling light and breathable; and 24 shades, each one designed to bring out the best in every Asian complexion. With the special, limited-edition charms to upgrade your favourite foundation, show off your superheroine side.
Skincare
Ultime8 Cleansing Oil, RM430 (450ml), RM190 (150ml) 
Elevated with the Super Sailor Moon limited edition packaging, manifest the power of the moon by using this iconic cleansing oil to clean and condition your skin, ready for your next adventure. The ingredients go beyond cleansing to offer supreme makeup removability with a soothing and nourishing feel.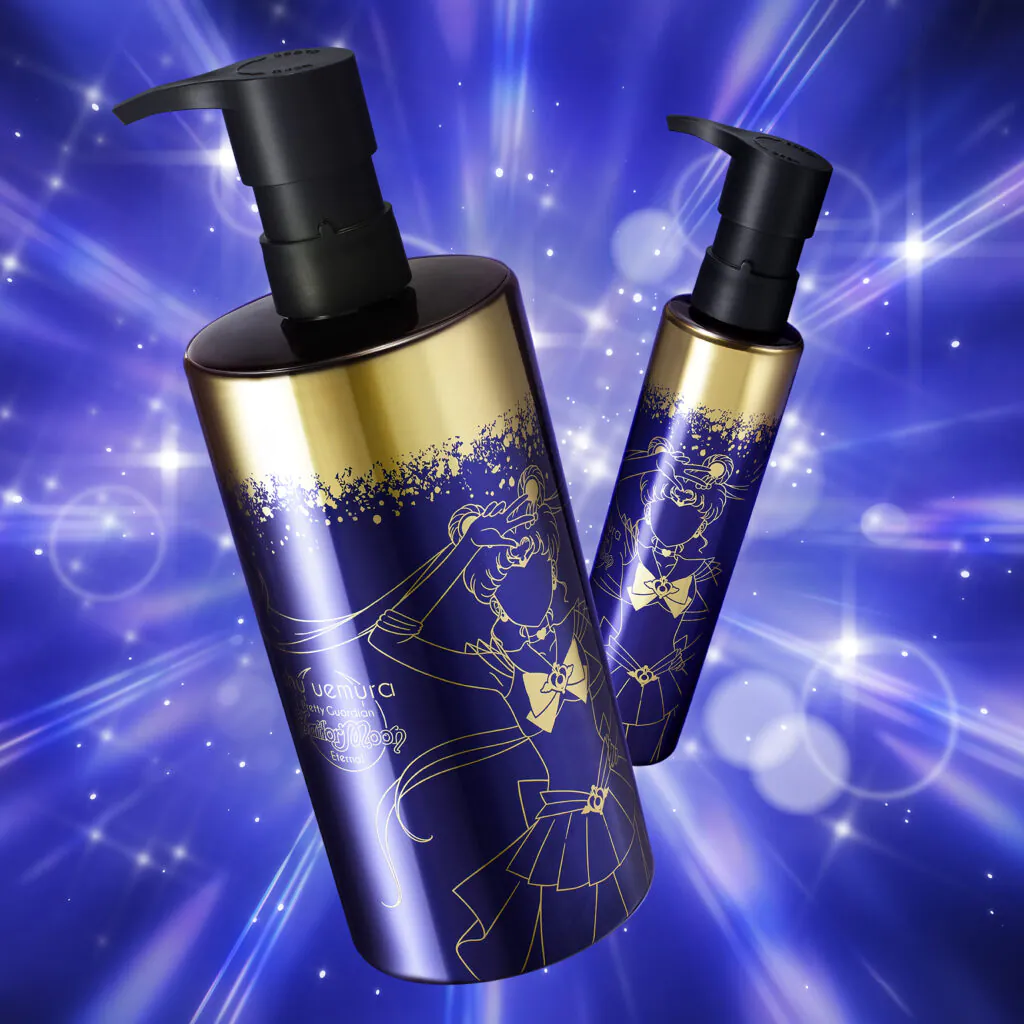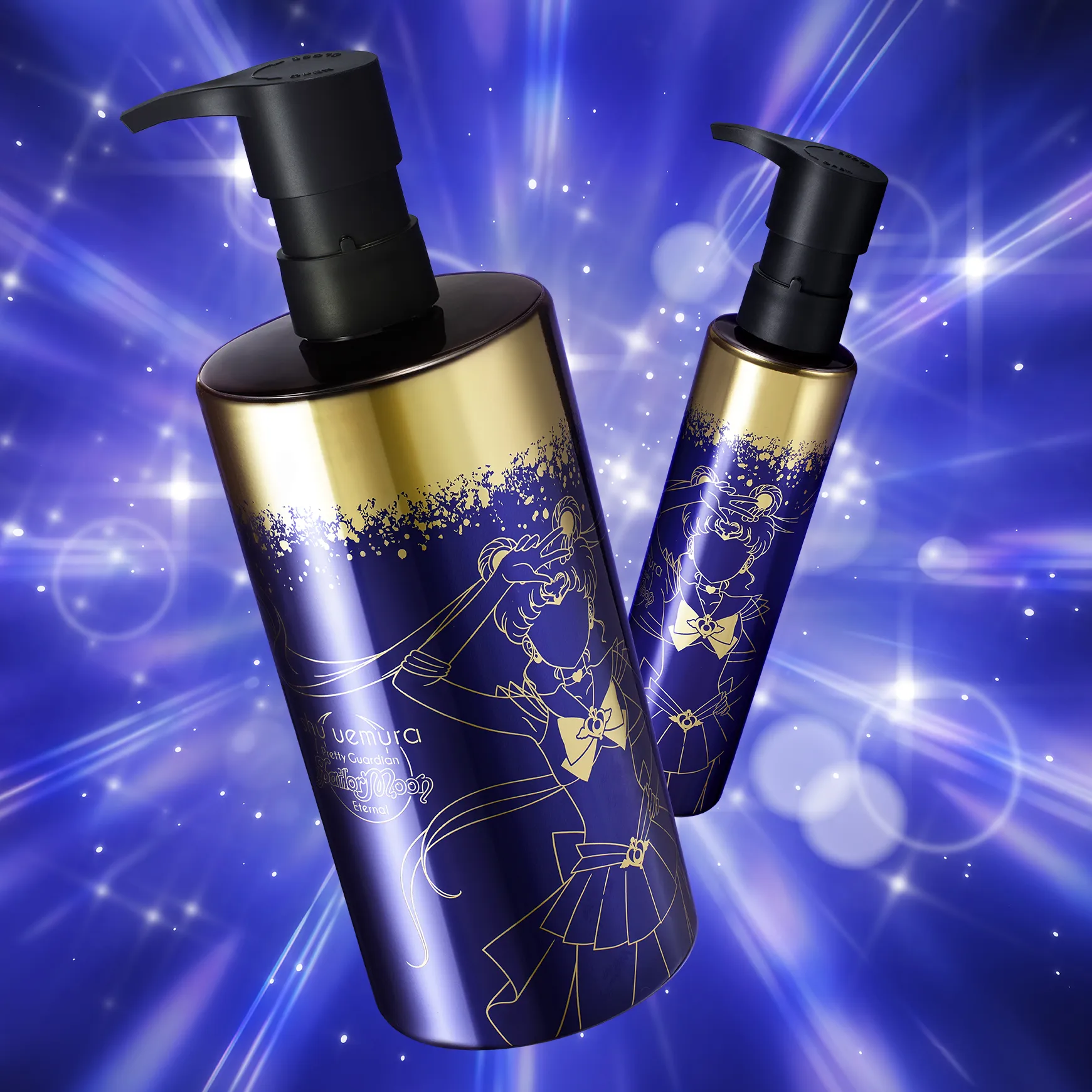 Tools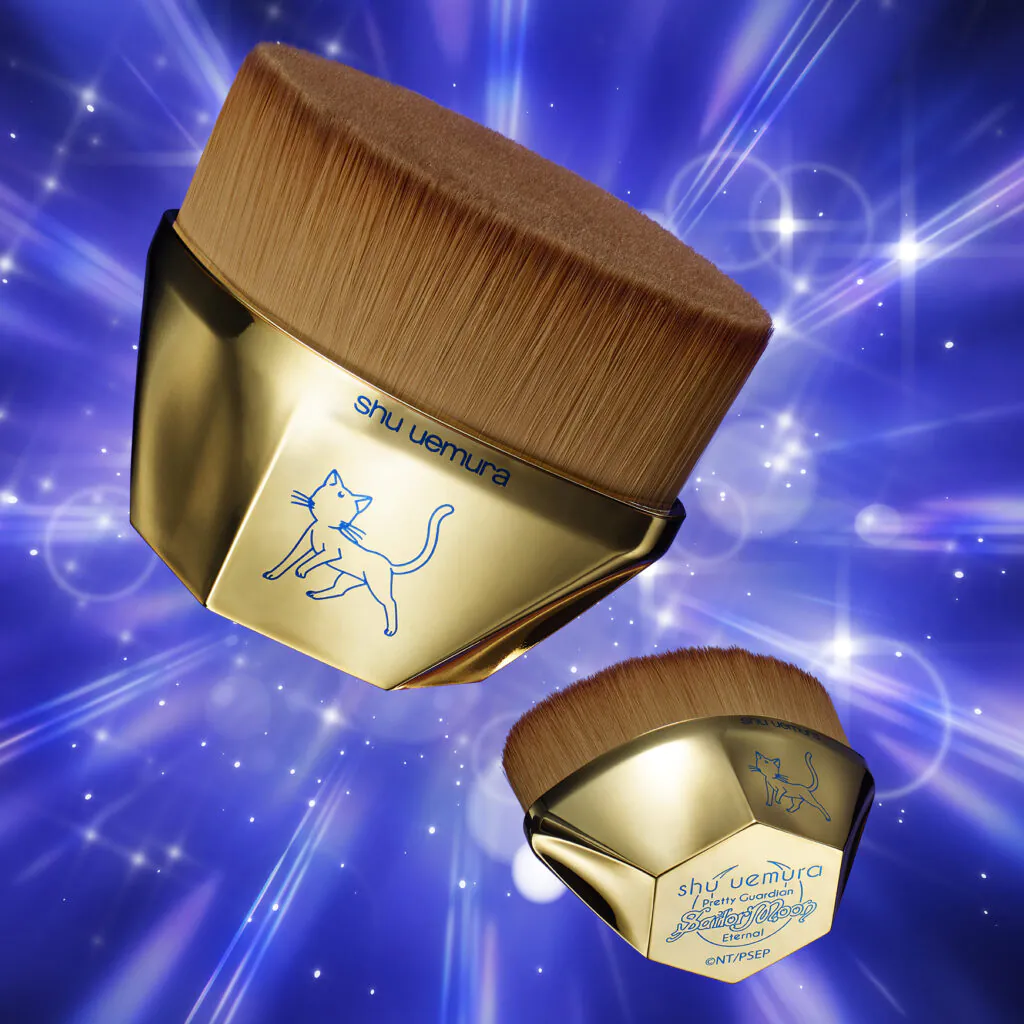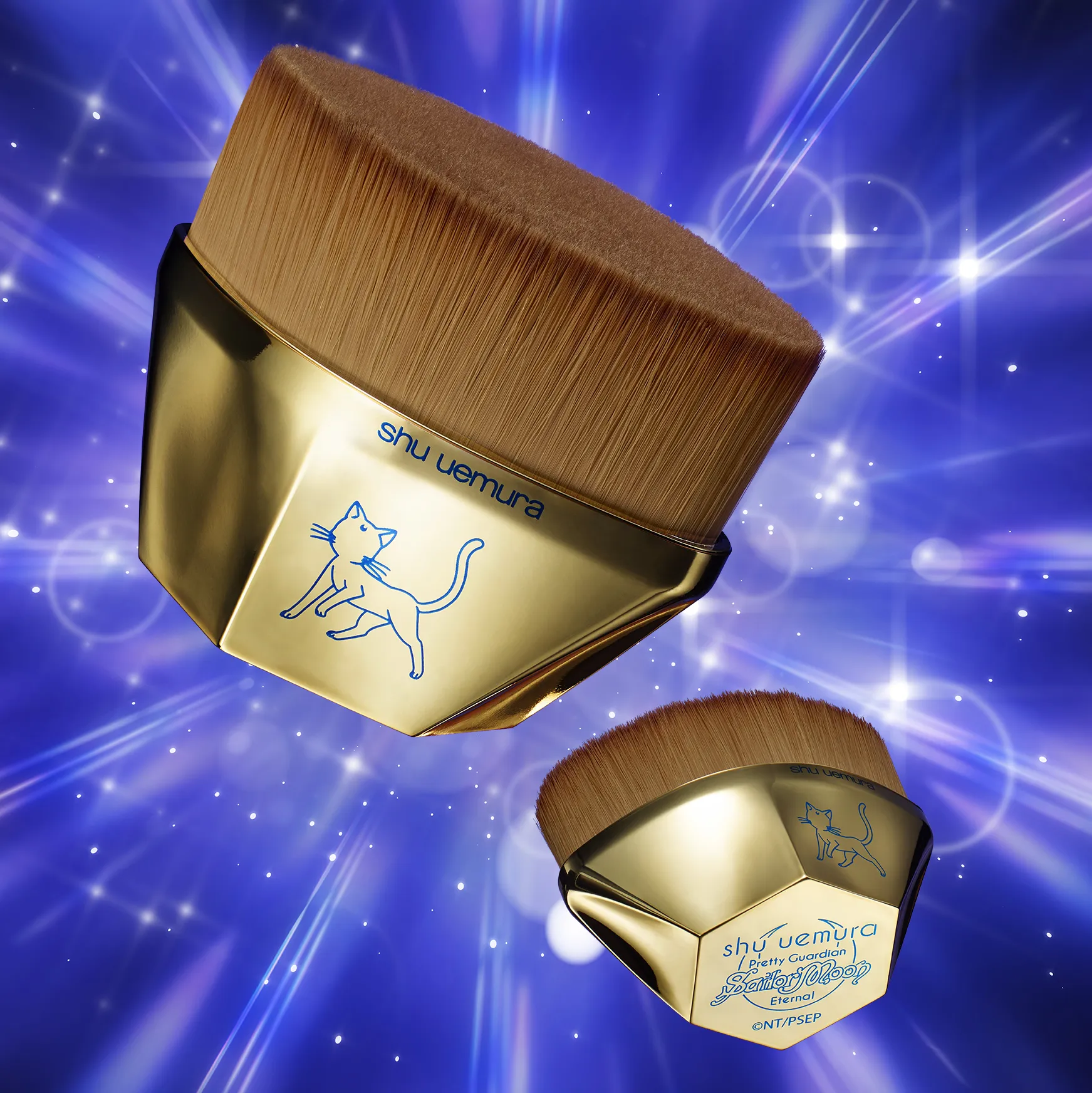 Petal 55 Foundation Brush, RM238 
The clever brush that creates skin with a seamless, filtered effect is the Pretty Guardians' well-kept secret. The high-density soft hairs and ergonomic shape of this shu uemura atelier-designed brush allows quick and even application for a streak-free foundation finish. Now, even more powerful thanks to the limited edition packaging, Luna the cat will become your base routine friend.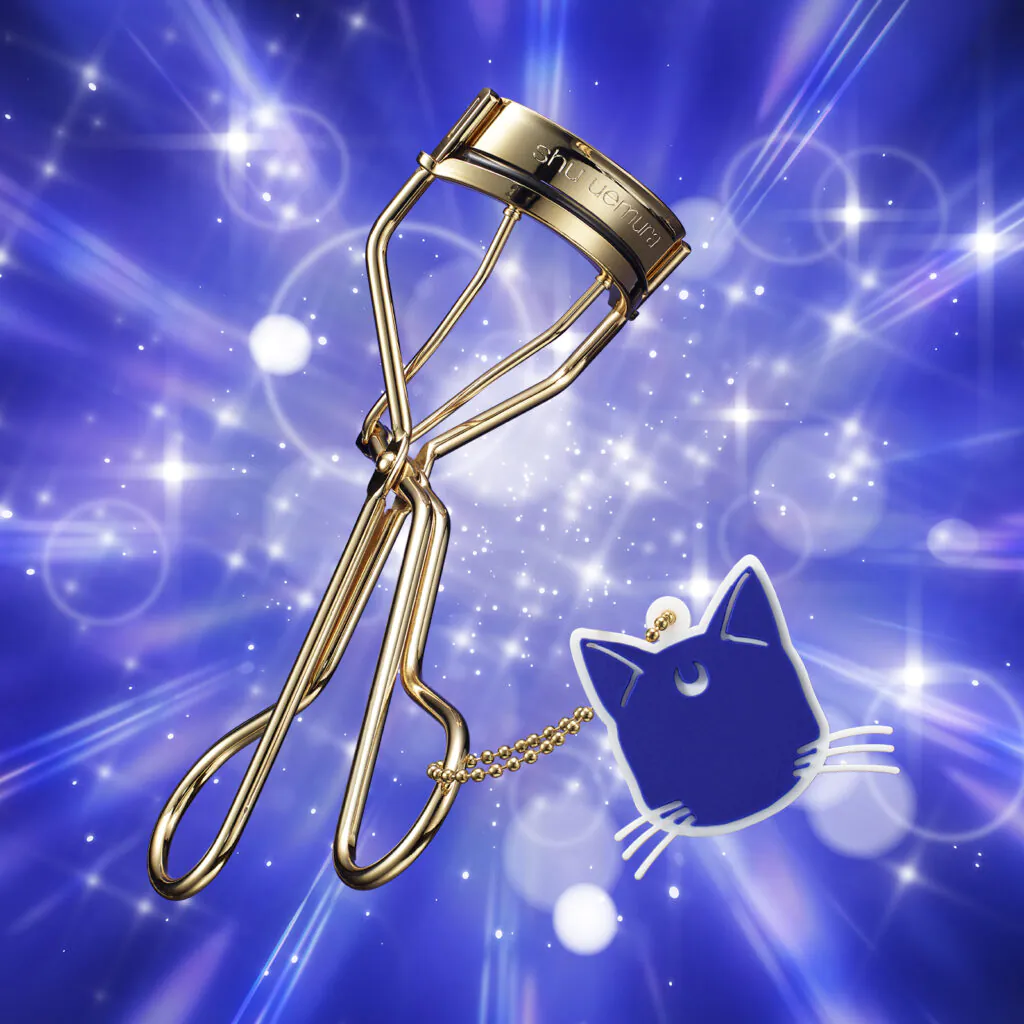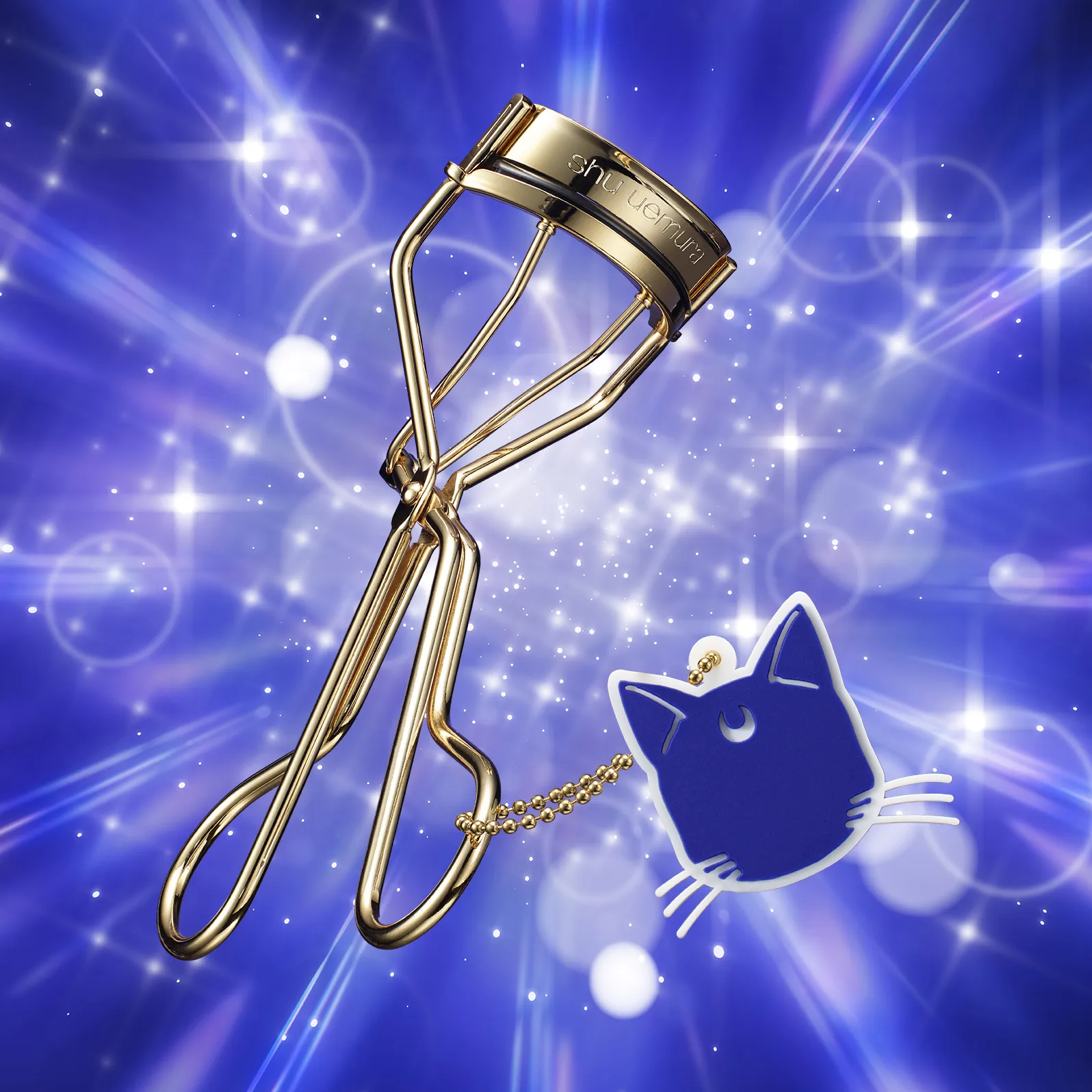 Eyelash Curler, RM100 
Equip yourself with the legendary shu uemura eyelash curler, complete with a lucky Luna charm. Perfectly designed to capture both short and long lashes, and with ergonomic handles for control, stability, and the perfect curl.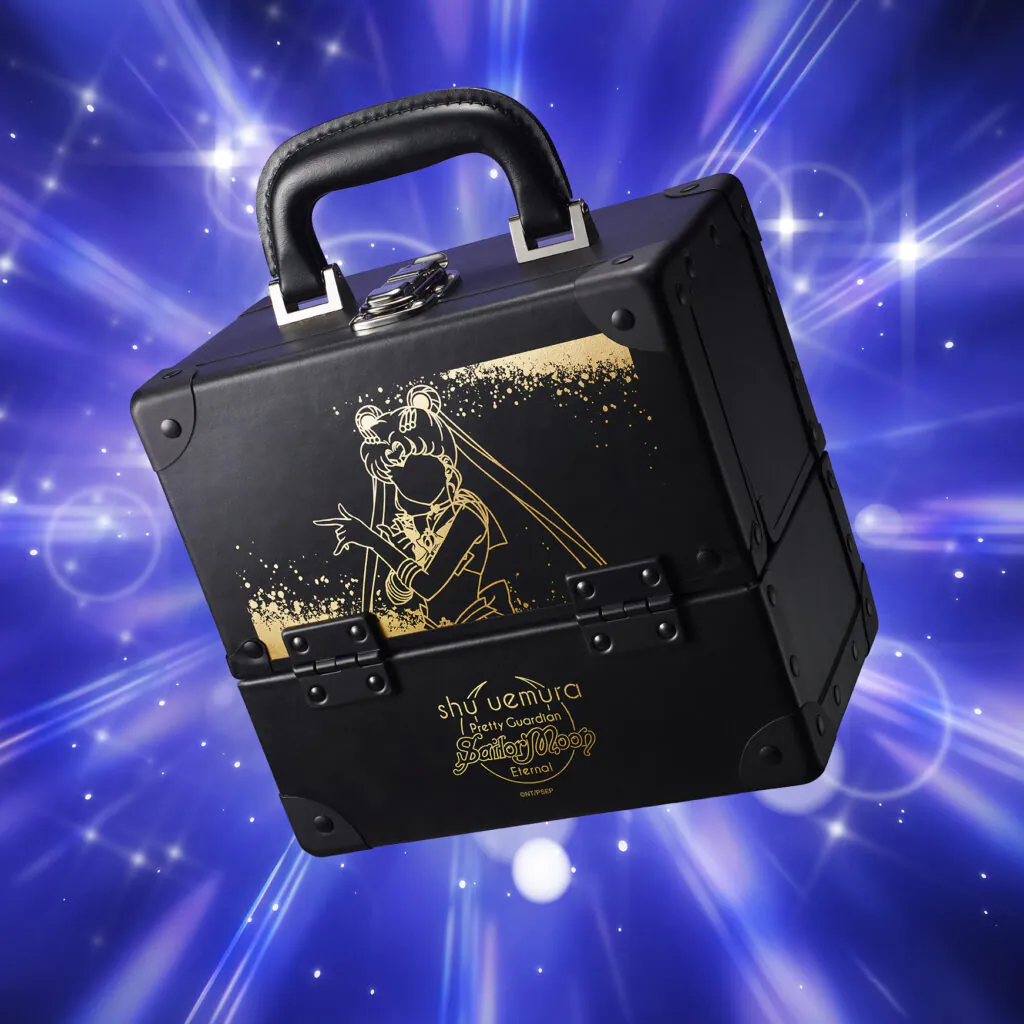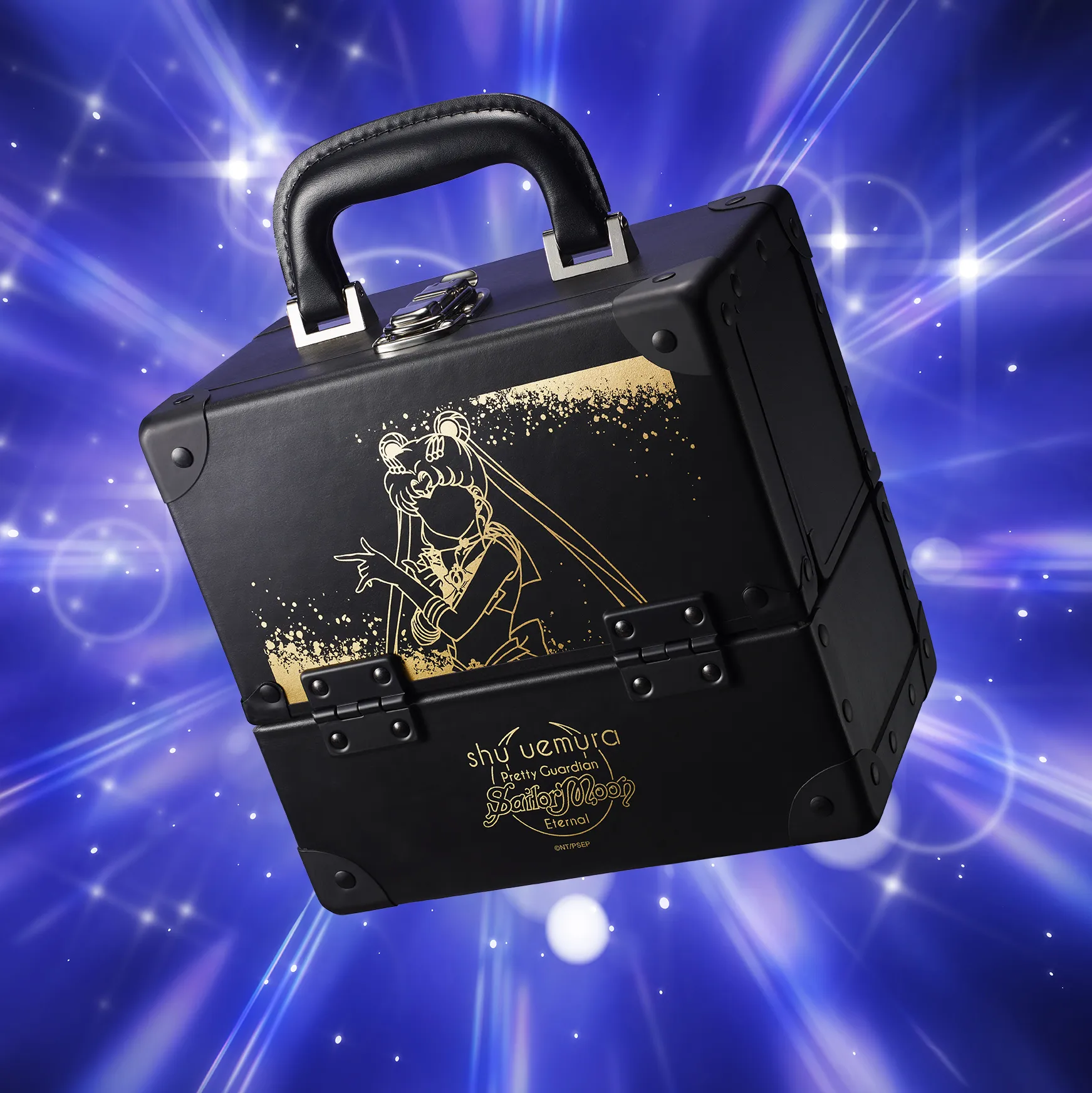 Makeup Box, RM2,000 
Get a Super Sailor Moon makeover with this exquisite hand-crafted mini makeup box, which features a Pretty Guardian Sailor Moon series motif and irresistible Japanese flair. The perfect location for all of your essential makeup items, ideal for guardians-on-the-go!
shu uemura x Pretty Guardian Sailor Moon Eternal Collection will be available for pre-sale at shu Pavilion on 25th October, and nationwide beginning 1st November!
More on makeup? Read these: