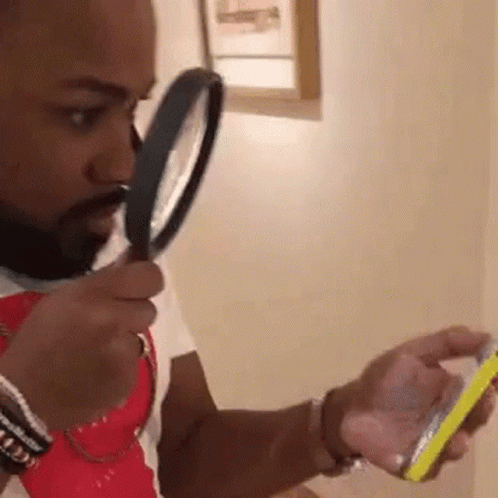 Sooo, where do we start? I have no idea what compelled you to click on this article, but I guess we all came here for some sort of knowledge – so let's get studying, shall we?. If your mum asks you what you're reading, let momma know her sweet child is learning.
So, I recently had a talk with a friend of mine who introduced me to this sex toy. At first I was like – eh! It's just a sex toy. But of course, dis bish was curious and had Google help me out a little. And then I saw the reviews and I was like – OH, DAMNNN!!! This sh*t's legit. And here I am, wanting to share the little knowledge I have on the Satisfyer Pro 2.0, with all of you.
In this article, I'll go through what the Satisfyer Pro 2.0 is, what women all over the world are saying about it, and where you can get it! Now, we will be looking through reviews, but lemme put this out first – I have never personally tested out this product, so these reviews and comments are not directly from my experience. These are just compilations of reviews over the internet given by real women who have actually tested out this sex toy! With that being said, scroll down to see what the hype is all about!
Satisfyer Pro 2.0 
Lemme put this in a way you'll understand how legitimately dope this product is – the Satisfyer Pro 2.0, in the world of sex toys, is like Kim Kardashian in the world of plastics OR Jack Sparrow in the series of Pirates of the Caribbean OR Cassie Howard from Euphoria. If you don't quite get where I'm going with this, the Satisfyer Pro 2.0 is the star of the show.
In the world of sex toys, this particular toy is highly lauded and once you read about it, you'll understand why. For all you should know, it ain't anything like your regular old vibrators and dildos – nah-uh bish, this is like the new upgraded iPhone! So, what exactly does it do?
The Satisfyer Pro 2.0 is the best-selling, clit-sucking sex toy there is. Why? Because it gives you the BEST clitoral stimulation without even making any direct contact with your clitoris. When I tell you they're taking technology to another level, gurrrl, they taking tech to a whole other level. With the revolutionary form of light suction, its "magical powers" lie in its Air Pulse Technology. It is mighty, divine, euphoric, sensational and lo and behold – the one and only thing that can make you forget about men!
It has been worshipped on Amazon, and women are going nuts for this baby right here:
I bet these women have never worked this hard to get anything else in their lives.
This sex toy is a second release of what was first known as the Bangin' Vibrator, which are both created by the same company – Satisfyer – engineered in 2016. Satisfyer also creates other incredible sex toys, like the highly rated penis sleeves, a bunch of other clitoral vibrators and so much more. And then came the highlight of it all, the Satisfyer Pro 2.0 and now, no other sex toy can quite match the ability of this one.
Reviews Of Satisfyer Pro 2.0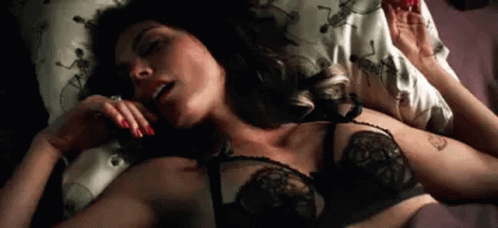 Here are some of the reviews that you guys just have to read. Dis bish is dying, ya'll, I can't!
1) WARNING Exorcism needed after using this bad mamma jamma. (5 Star Rating) 
"This rose gold, silicone tipped beauty will make you feel like the Queen you were always meant to be. You set this bad boy into position and it stays. I'm talking hands free. You can watch your porn, eat a snack, browse Netflix, knit a sweater, whatever you want. Until 30 seconds later. When you approach orgasm numero uno. It'll be small but powerful. You'll de-clit this so fast you won't even remember what you were doing. Catch your breath. Then think to yourself "just one more won't hurt." A minute later, numero dos. By the time you hit number 3, your soul will separate from your body like some Doctor Strange move. Now you've reached the need-an-Exorcism level."

You'll become your biggest cheerleader. "You're the freaking champion. You're going to cum. You deserve this. You freaking know you do." "Just one more orgasm, then you're done." *orgasms*
2) Never Orgasmed Before – Now I Have! (5 Star Rating)
"Let me set the scene: I'm a middle aged accountant from the Midwest who has never orgasmed. I've had plenty of sex that ends well for the man, but just *ends* unceremoniously for me.

Not satisfied with living my whole life without experiencing a climax, I started to explore vibratory to experiment with. I found the Satisfyer Pro 2 which had 57000+ mostly positive reviews, so I decided not to overthink it and made the purchase. I was so nervous, shy, and embarrassed, I didn't even want to tell my husband. When my husband was traveling for work and I had the house to myself, I got it out.

Feeling confident, I took it to the tub with me. The first time I used it, I did struggle a bit to get it positioned in the right spot, and I moved it around too much. I was also still learning how to use the speed settings, which was a bit distracting. But then after I got into a groove, I could really feel the build and release. I was pretty confident I had orgasmed, but it seemed so crazy that this toy could do what hadn't happened during many sexual encounters, I almost didn't believe it.

I let the water drain from my tub and tried again with lubricant. After 5 minutes, I had the same build and release. I couldn't believe it.

I was so excited, I immediately texted my husband and coyly told him I bought a vibrator and it worked. He was proud of me for taking the chance and was happy that I finally orgasmed (although I think he wished he had achieved the honor first)."
3) You Need This, You Just Don't Want It (5 Star Rating)
"I was super skeptical. I've tried dozens of toys with high hopes, to almost no avail. It looks exactly like the photo, Sleek and ergonomic. Looking at it I had to wonder how it could possibly work. This is not a vibrator. I turned it on and watched it through each setting before trying it on myself.

Inside the hole, you can see it pulsing in the same way that you can see a speaker vibrate with a heavy base sound. But because it isn't actually a vibrator, it is very quiet. Just to be sure, I set it on the bed and went out into the hall and closed the door. There was Zero sound in the hall on the first few settings. This is super quiet. Satisfied that this new technology wasn't scary, I tried it on the lowest setting on my finger and pulled all the way through the settings. Eventually, feeling more confident, I tried it properly.

In no time at all I understood what 60,000 other reviewers were raving about.

You need this. I believe this opening will fit nearly all clitoris. The opening is both wide and deep, probably enough to work on larger clits. Plus first setting is quite soft and subtle for someone who hasn't had experience with toys and the last few settings are satisfying enough for more experienced toy users."
4) Wow, Wow, Wow And Wow (5 Star Rating) 
"When it arrived, I had such low hopes, I was thinking in my head "this is just gonna break, and it won't feel good isn't it?" Because of the reviews. Well this little guy proved me wrong. This is a mind blower, soul snatcher, body exorcism.

I'd also say it's far too violent to the point where if I place it too close to my clit it just is far to overwhelming, mind you my clitoris is not very sensitive so the fact I'm saying this is shocking that something can overstimulate my clitoris.

If you're looking for a sex toy that's a quickie, you can quickly pull it out for a max of 5 minutes, this is your sex toy, it did NOT take me long to orgasm, and that was because I didn't wanna orgasm so soon.

Nobody really mentioned this but, the packaging was discreet! I really appreciate the way they packaged this."
Gurrrl, these are just a few. There're thousands of other women who are lauding this sex toy – and by the looks of it, the Satisfyer Pro 2 will fo' sho' satisfy your clitoris like never before.
For more reviews on Amazon, click here.
Pros Of Satisfyer Pro 2.0 
It has a wider head for more comfort
Extra powerful sex toy – almost too good
Doesn't make too much noise
Comes in discreet packaging
Has levels for comfort and more exploration
Guaranteed orgasm
Water resistant
Made with body-safe silicone
Cons Of Satisfyer Pro 2.0 
Due to its over-powering clitoral stimulation – it might hurt for some people.
Can make clitoris numb when leveling up the setting – making it harder to feel pleasure
Some women complain that it makes them orgasm too fast, that they are unable to feel the ultimate pleasure
Where To Get It? 
By now, I'm pretty dang sure your p*$$y be itching to try this out. So, you can either shop at Shopee, Lazada or Amazon. ← Click to buy. Other sites include – Playful2Night and AliExpress. Buy at your own risk, as I'm not entirely sure about the purchasing process for sex toys at these sites.
Any-ho! Hope this little rundown was helpful – and till next time, thank you guys for reading!
More on sex toys? Read these: