"There's nothing more powerful than a fat girl who doesn't give a f–k."
Barbie Ferreira, who stars in the popular HBO series Euphoria, surely revolutionised the beauty and fashion industries with her dominatrix-inspired attire and daring makeup styles – which include mixing green eye shadow with dramatic red lips. Along with having a fierce appearance, her character, Kat, became a fan favourite because of her journey of sexual fulfillment and self-love.
Sadly, on 24 August 2022, Barbie announced that her reign on Euphoria was over. In an Instagram story, the 25-year-old said:
"After four years of getting to embody the most special and enigmatic character, Kat, I'm having to say a very teary eyed goodbye. I hope many of you could see yourself in her, like I did, and that she brought you joy to see her journey into the character she is today."
Barbie undoubtedly left an impression that will live on, and it can't be denied that she'll be missed in the upcoming season. In honour of the legacy of the groundbreaking Euphoria star, we've come up with a list of Kat's most memorable outfits on the show. Scroll down to view the fierce ensembles – from Kat's bondage-inspired attire, to a sweet patchwork denim dress.
Groovy Goth
This is a goth glam look thanks to the icy purple lipstick and "Baby Girl" zebra print shirt.
Endless Beauty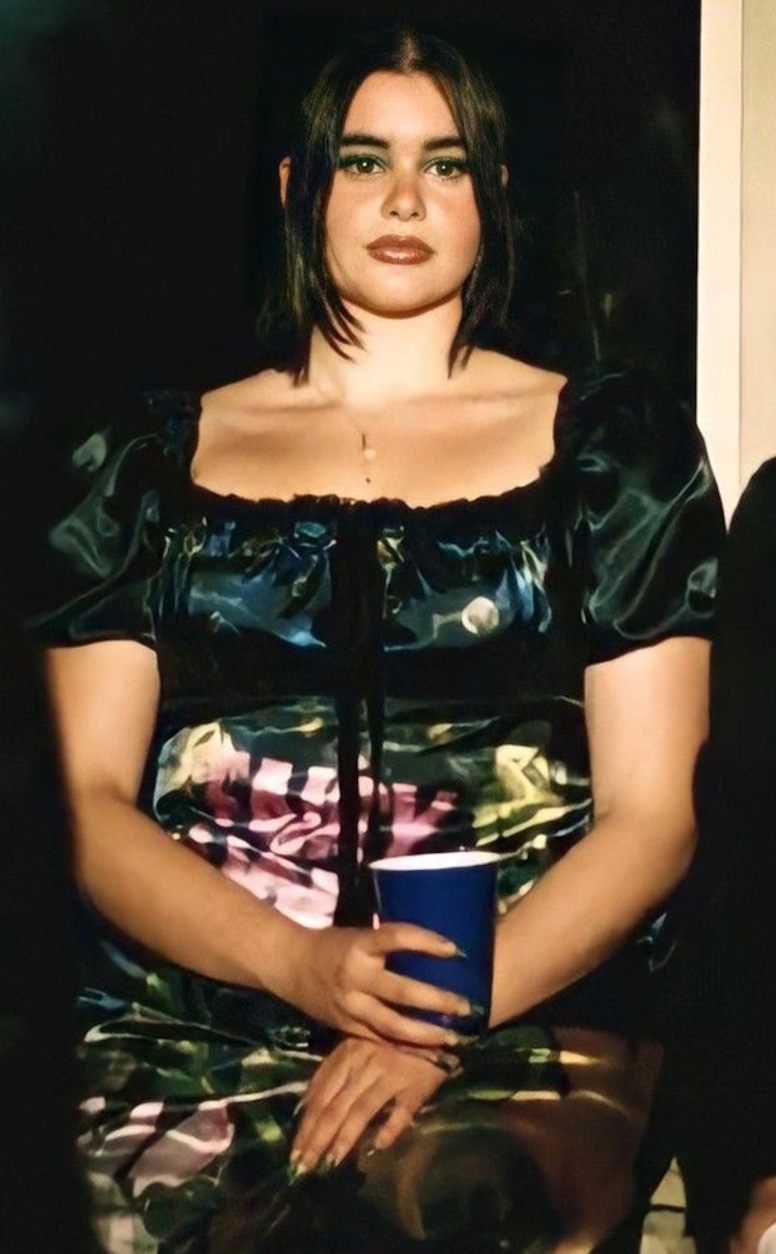 With her artistic outfit and timeless, yet striking, makeup, which includes vivid lime green eyeshadow and dark brown lipstick, Kat is the epitome of picture-perfect.
Envy In Green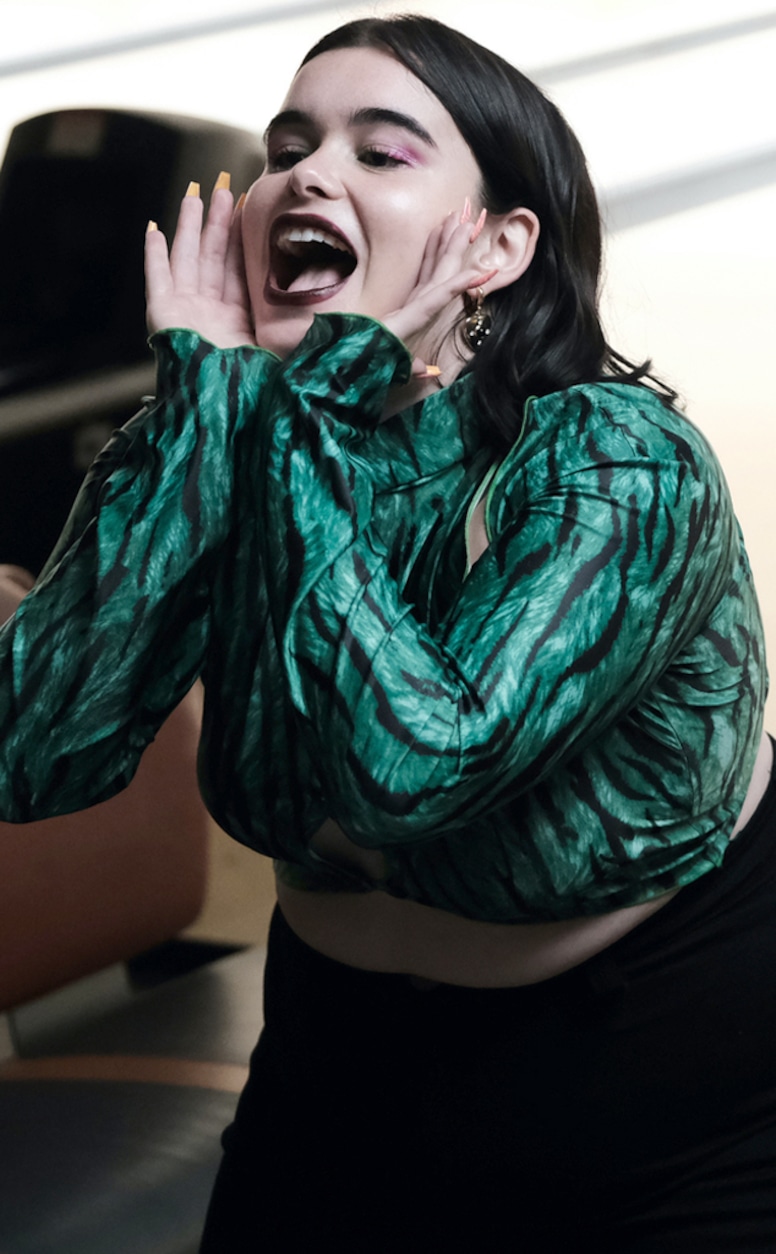 This one's definitely a showstopper. Check out Kat's metallic green long sleeved outfit, with black stripes. Kinda look like a tiger print – but it's GREEN!
Bondage-Inspired
This crimson dominatrix-inspired costume is evidence that Kat is stepping into her power.
Heart Eyes
Kat's multicoloured vest, which is embellished with two little red hearts, shows that she has her heart on her sleeve.
Groovy
Looks like grandma's couch, but with style! Kat wears a cool outfit with a variety of brown hues that go well with her lip colour.
Cute Denim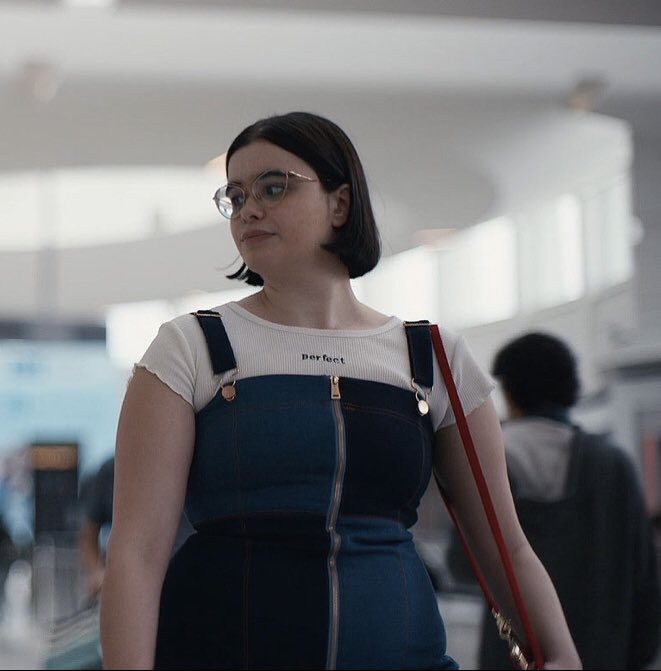 Denim never goes out of style. As for Kat, she makes this denim pinafore dress look oh so stylish by wearing it in several washes.
Lady In Lace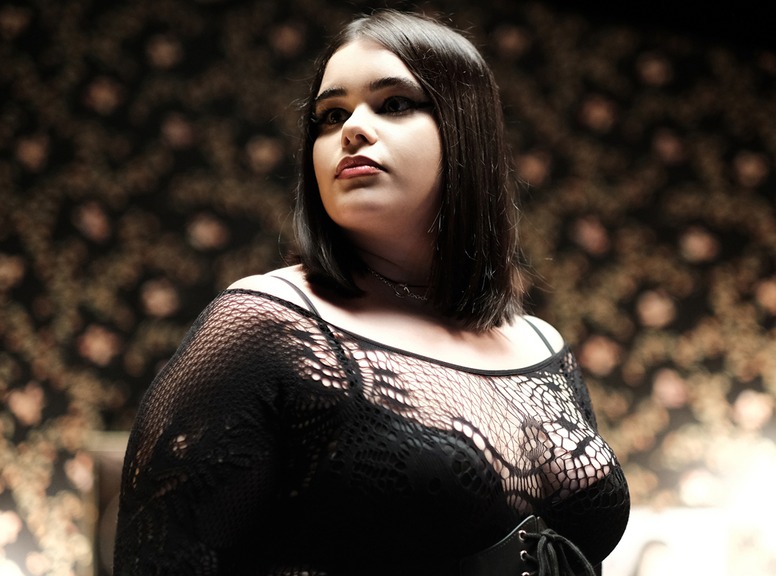 A lace-up corset and Kat's long-sleeved lace top give her a feminine edge.
Trendsetter
Kat is a true trendsetter, sporting outfits that were influenced by bondage, which gave rise to bondagecore.
The Drama Queen
Kat is the queen of combining patterns and prints. They are elevated by the similarly-vibrant cosmetics she is wearing.
Femme Fatale
One more awesome zebra-striped tee! This time, Kat's animal print outfit is a mustard yellow shade, which gives her beehive updo and spikey lower lashes a throwback feel.
Harness-ing Power
When Kat says, "There's nothing more powerful than a large female who doesn't give an f—k," this is the classic clothing she wore. Mic drop!
More on celebrity style? Read these: