As wedding bells begin to chime again in full force this year, homegrown fashion brand Wanzar is ushering in the return of nuptial bliss with the launch of Bride 6.0, its latest line of ready-to-wear wedding attire! Newly released this August, the collection celebrates the union between sleek, modern designs and all the majesty of Malaysia's timeless traditional wear.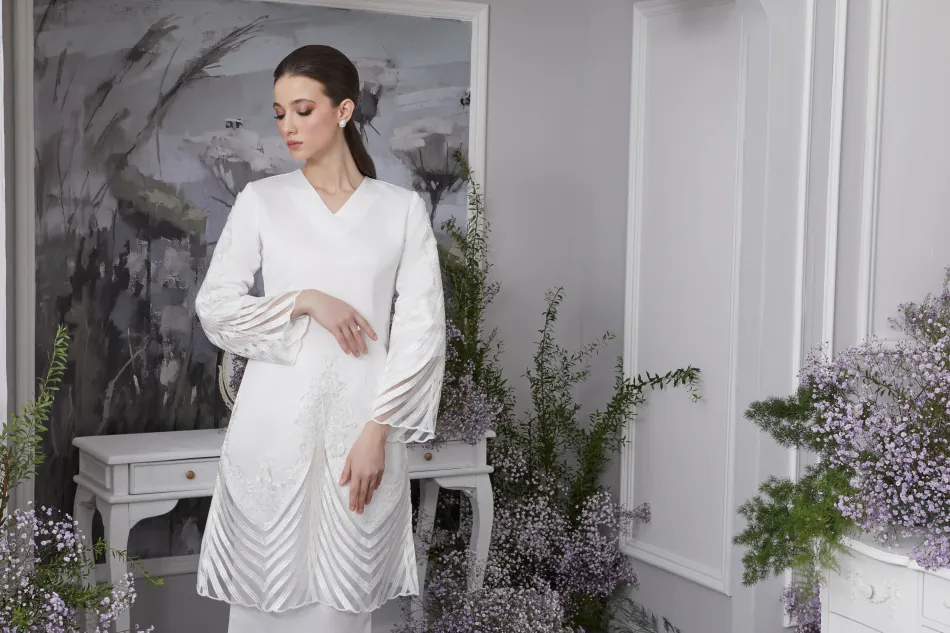 A nod to Wanzar's vision of elevating each piece to befit a king and queen, the new bridal collection features exquisite duchesse satin, a type of woven silk popular among couture houses and royalty for its lustrous texture. It also pays homage to the classics by spotlighting the colour white, from pure white to soothing shades of off-white, such as ivory, beige, and cream.
Just as newlyweds are starting a new phase in life while retaining the magic that came before, the collection is, at its heart, a celebration of both the past and the present. Showcasing the sleek simplicity of contemporary fashion infused with local design influences, each piece makes a uniquely Malaysian statement.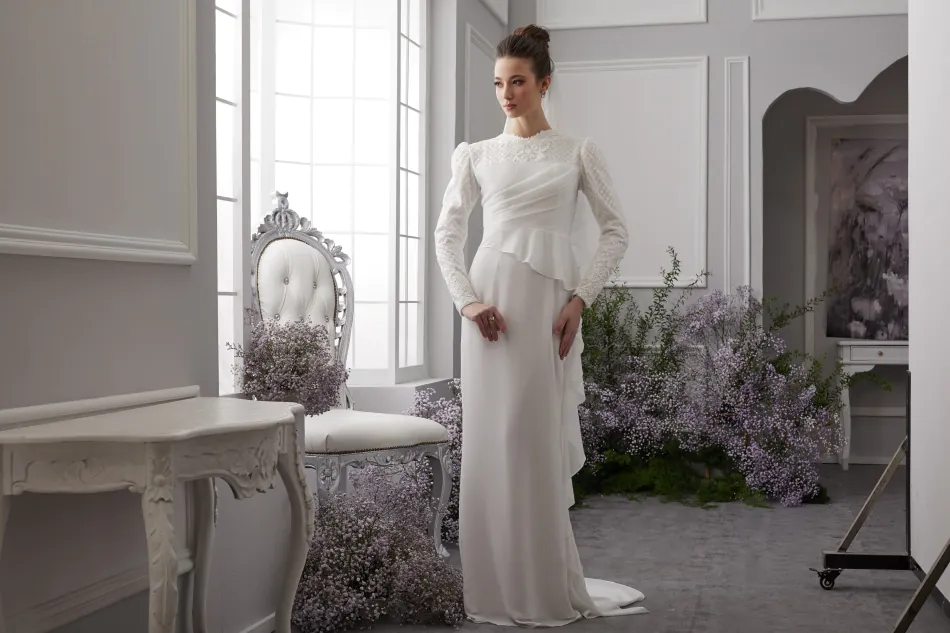 On the inspiration behind these design choices, Abu Zarin Abdullah, founder of Wanzar, shares: "The ideal wedding aesthetic, which has traditionally featured more intricate patterns and brighter colours, has changed over the years in favour of a neutral palette and a more minimal, sophisticated look. The subtlety really accentuates the elegance of a newlywed couple, especially when paired with designs inspired by our local heritage."
Brides-to-be are spoilt for choice with the Bride 6.0 collection, which introduces 24 new wedding gown designs to choose from.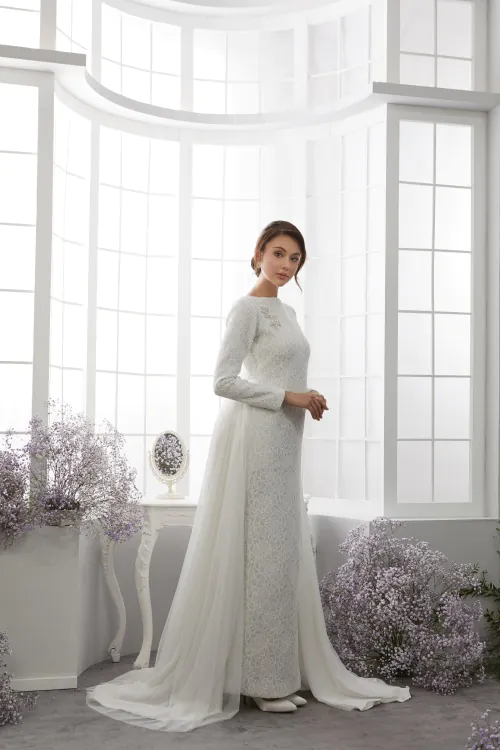 The dresses each feature different fits, styles, and cuttings that originate from all around Malaysia, from the breezy A-lines of Pahang fashion to the sleek folds of a Kedah cut. With long, graceful lines, subtly embellished sleeves and lapels, as well as high necklines, the dresses create refined silhouettes for a picture-perfect look.
While each bridal gown already comes with a plain veil for free, Wanzar has also designed a selection of lightly patterned veils and intricately crafted brooches for a final touch of sheer elegance.
And For The Grooms…
To complement their bridal dresses, the Bride 6.0 collection also offers garb for the gents! Couples can opt to purchase their wedding wear in sets, with three different designs being made available for grooms. The men's collection is similarly inspired by beloved traditional wear, such as the baju melayu cekak musang (which comes with complimentary custom-designed buttons) and teluk belanga design.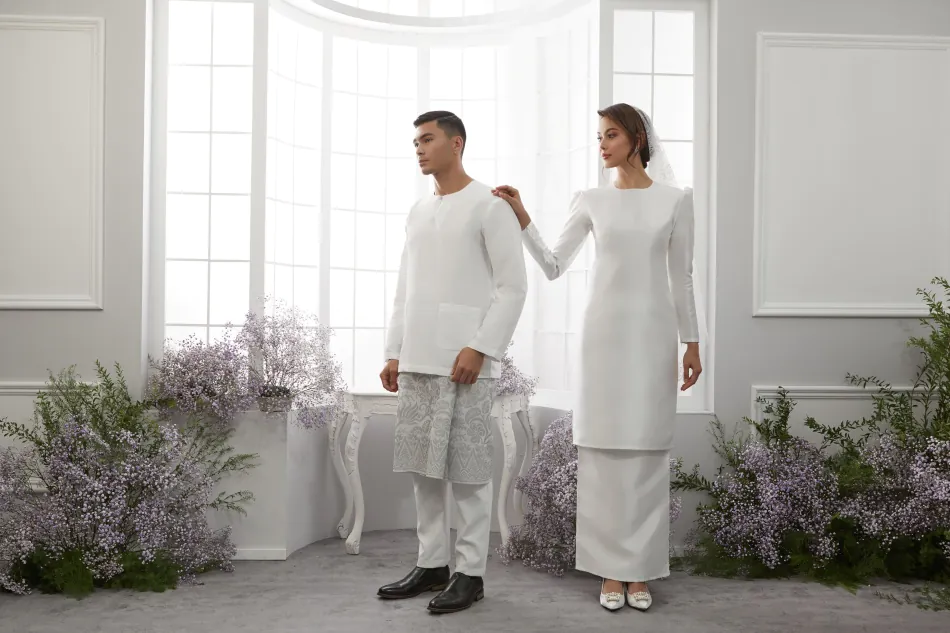 In keeping with Wanzar's commitment to making each client's wedding preparations as special and personalised as possible, each outfit is packed in pristine boxed packaging — making them a joy to receive not only in the mail, but also as hantaran or a wedding gift.
"Our clients' wedding days are just as important to us as it is to them, and we are always keenly aware that our collection will be an irreplaceable part of one of the momentous occasions in their lives. Each piece is meticulously crafted with care, detail, and the finest fabric, all while being kept at affordable prices — so that every bride and groom can feel like royalty on their wedding day without having to break the bank," adds Zarin.
The Bride 6.0 collection is available for purchase from 27 August 2022 at Wanzar outlets in Subang Jaya and Johor Bahru, or via its website.
More on wedding fashions? Read this:
https://lipstiq.com/hair/194569/here-comes-the-braid-braided-hairstyles-every-modern-bride-will-love/