The most highly-anticipated fashion event of the year is nigh – the annual Kuala Lumpur Fashion Week (KLFW) – and it's making an extravagant comeback to Pavilion Kuala Lumpur to celebrate its 10th anniversary! Since its inception in 2013, KLFW has offered a platform for a long line of homegrown designers to showcase their dazzling creations to the world; and for models to strut their way into stardom.
To commemorate its 10th anniversary, KLFW 2022 will exhibit more than 40 local designers' ready-to-wear collections for five consecutive days, from August 17th to August 21st.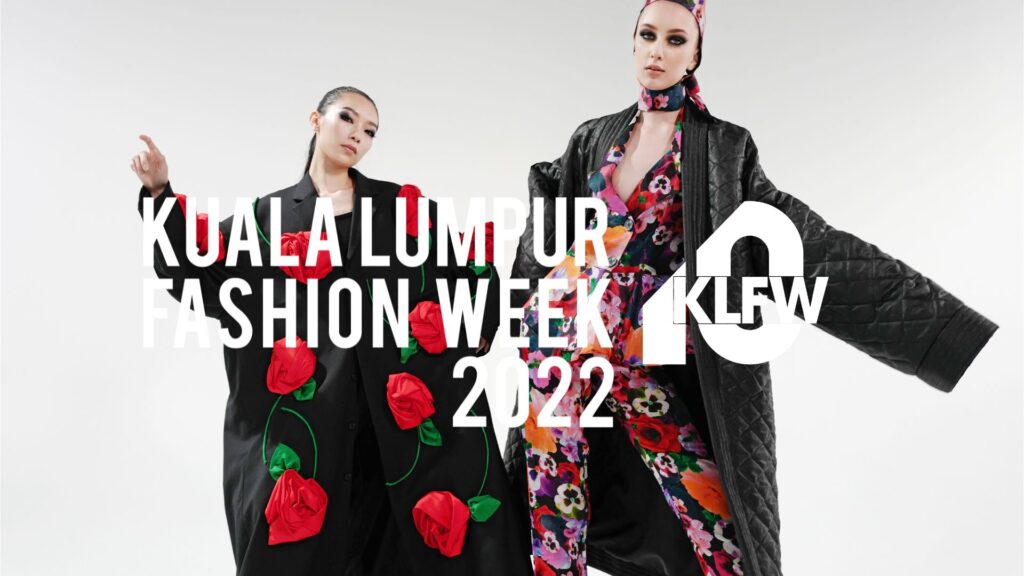 During the pandemic, KLFW showcased 48 local designers' ready-to-wear collections via a series of digital exhibitions – clearly illustrating the Malaysian fashion industry's resilience and ability to adapt, expand, and innovate in the face of adversity.
This year, as it emerges triumphant from the pandemic, many prestigious corporations have gathered to support and sponsor the showcase, making it bigger and better than ever before. KLFW 2022 is a collaboration with Samsung, AmBank, Moccona, Isuzu, TIME, AirAsia, and Tranz by Poh Kong, in addition to Pavilion Kuala Lumpur.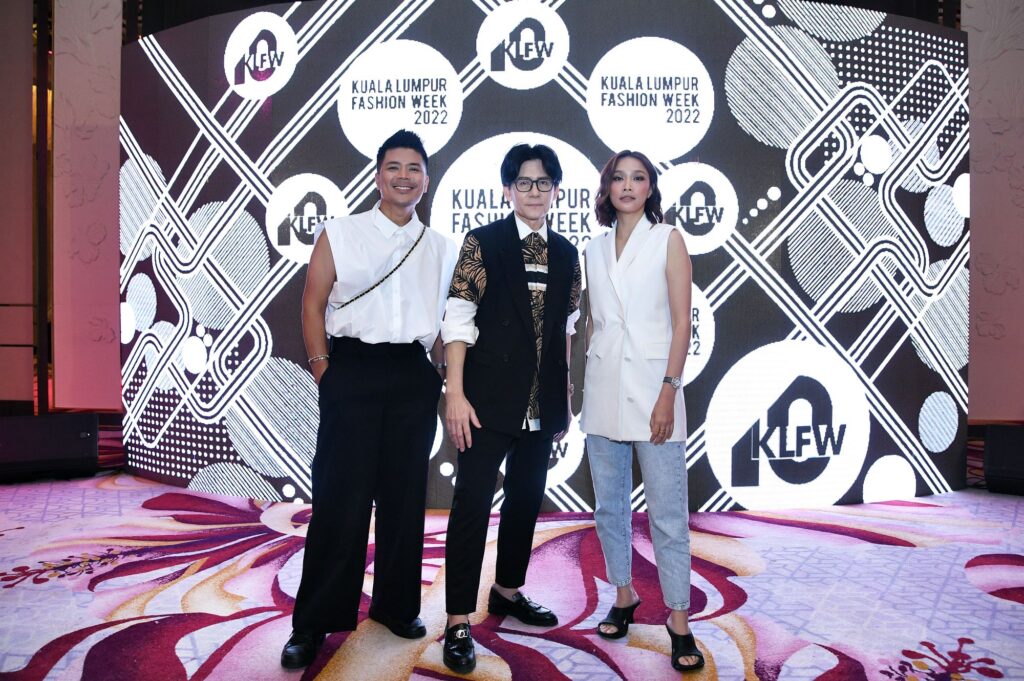 KLFW 2022 is also teaming up with Scha Al-Yahya, winner of the Most Stylish Female Celebrity 2021 at the Anugerah Fesyen Kuala Lumpur 2021. The actress will launch her own unisex perfume line named Homage under Nobel.
This year's showcase will include both recognized and new names who will take center stage and present their most anticipated collections to date. Designers include Alia Bastamam, Fiziwoo, Rizman Ruizani, Dissyco, Andy Bandy, Jimmy Lim, Neonate, and Hatta Dolmat. The complete KLFW 2022 calendar follows: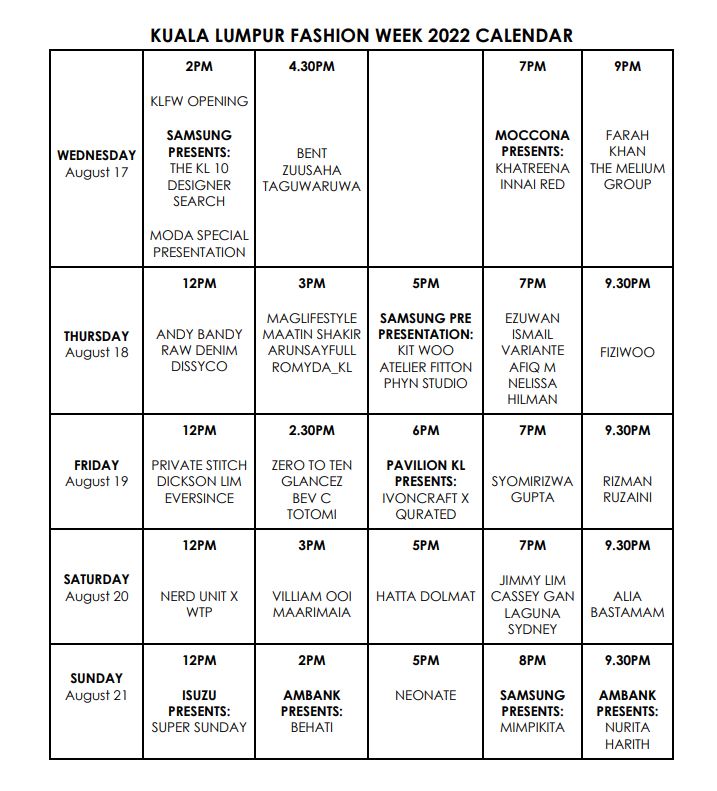 Local fashion enthusiasts, designers, models and many Malaysians are counting the hours until the first show of KLFW 2022. And Lipstiq will have a front-row seat for the entire event – don't be jelly!
Are you as thrilled about KLFW 2022 as we are?
More on fashion? Read this:
ZALORUNWAY: #ZALORAYA Returns With Exquisite Modest Wear Creations