Lately, skincare brands have been in a race to develop products that are effective and excellent for the skin. But with a gazillion skincare brands and products marketed out there, you might be a little overwhelmed with the amount of options there are for your skin.
Skincare is a sensitive topic, and anything regarding your skin needs to be dealt with delicately. You need to be more mindful of the products you put on your skin, because, gurl – it's your skin and you are going to wear it for the rest of your life, so you might as well be nice to it.
Choosing the right skincare can be a tough journey, more so for Asian skin 'owners'. Since we live in a country that's summer all-year round, our skin is just built differently. We have different skin types and our needs differ – so finding the right brand that can cater to our specific skin needs is rather difficult.
Up until now, that is, because Fanbo's Acne Solution Skincare Kit will be everything your skin needs!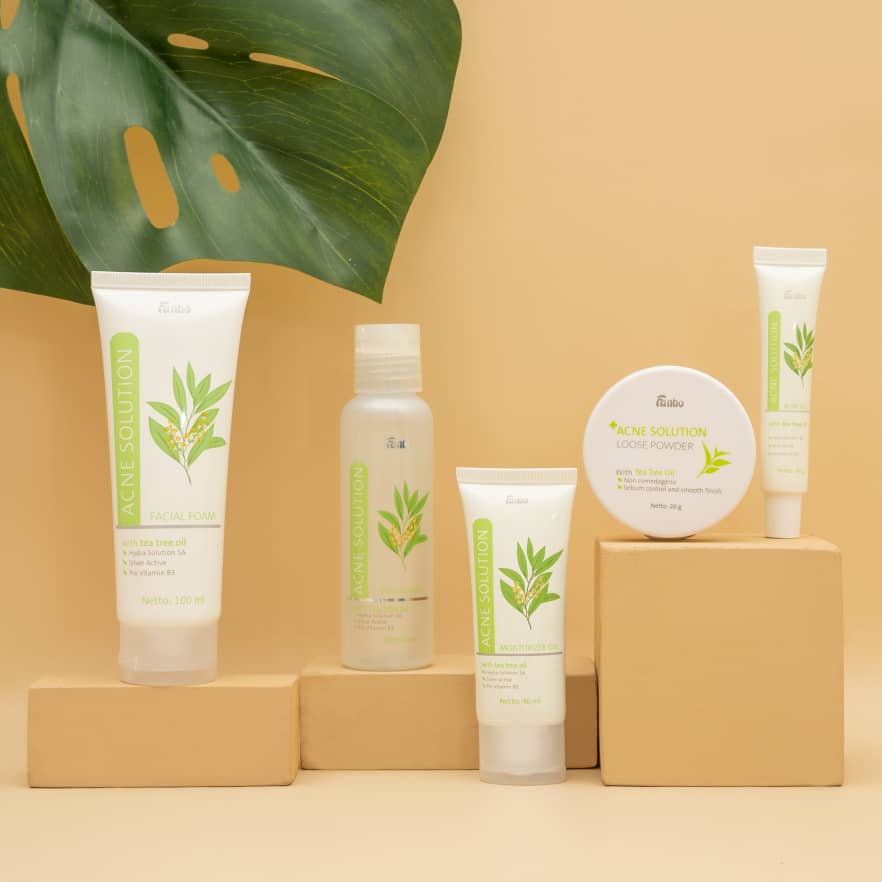 For those of you who may not know, Fanbo is an Indonesian cosmetics brand that specialises in producing top-quality makeup products designed to be suitable for Asian skin types. Fanbo offers a wide range of halal-formulated makeup and skincare lines that are specifically researched and developed for Southeast Asian women. Hell, yeah! Finally, a skincare line that truly understands the specific needs of Asian women and men.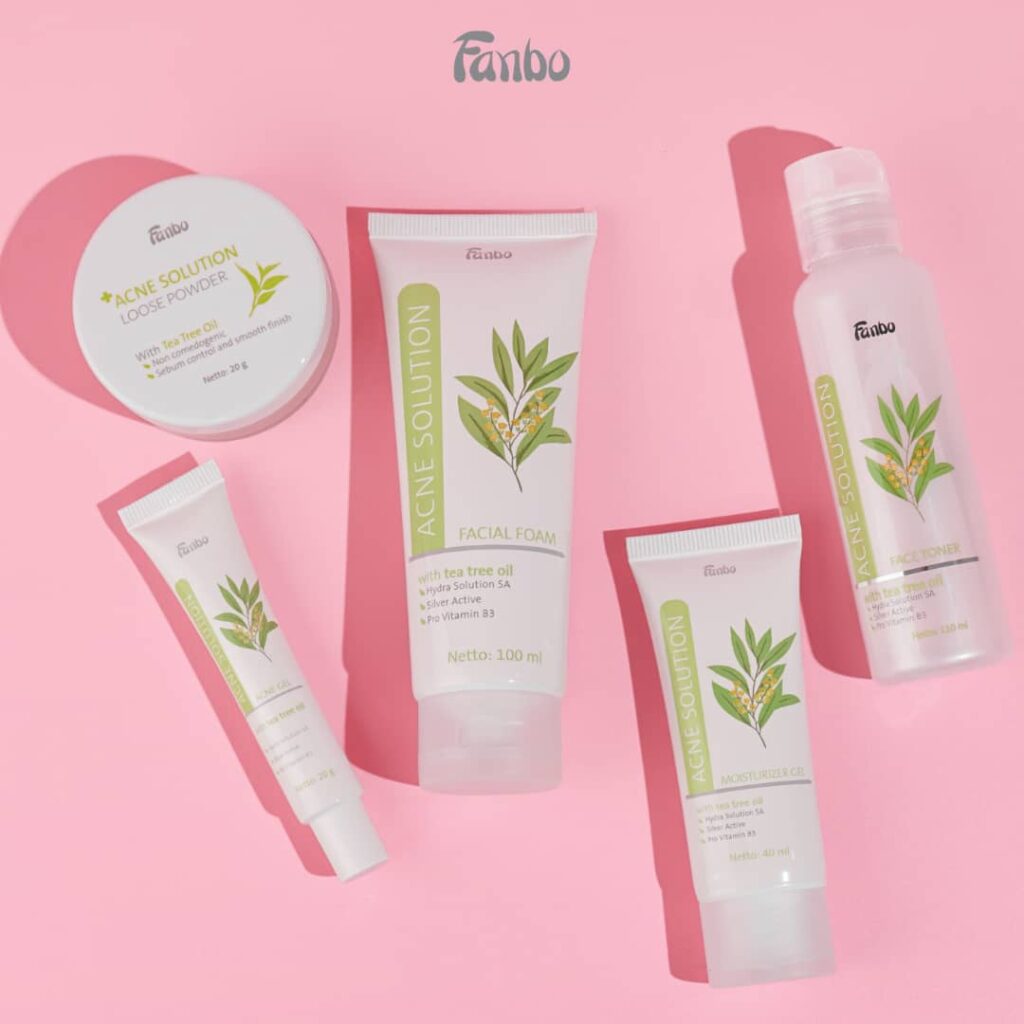 To add to their excellent skincare range, Fanbo has produced an amazing acne skincare kit especially formulated for Asian acne-prone skin. A skincare kit that is complete with a facial foam, toner, moisturising gel and acne gel for you to shower your skin with love and affection. And it comes with an additional Acne Solution Loose Powder that is suitable for sensitive and acne-prone skin.
Here, we introduce Fanbo's Beauty Without A Worry products:
Step 1: Facial Foam
Infused with the holy grail ingredient for acne skin conditions – tea tree oil – this facial foam is packed with Hydra Solution SA, Silver Active and Pro Vitamin B3. A gentle facial foam cleanser that will not irritate your skin and leave a soothing sensation after you wash your face.
Step 2: Face Toner
After washing your face with the Tea Tree Oil Facial Foam, it is time to tone your face and prepare it for the next step of your skincare routine. Infused with the same ingredients, this toner will soothe any redness and irritation caused by acne, fully preparing your skin for the next step, as well as removing any excess oil and dirt that are latching onto your skin.
Step 3: Moisturising Gel
Once your skin is fully prepped, go in with the moisturising gel that helps soothe swelling skin and redness caused by acne; as well as keeping your skin's sebum production under control. It's a light, gel-like formula that will not irritate your skin, but rather provide a healing coating of moisture.
Step 4: Acne Gel
To top off your skincare routine, use the acne gel and apply it to the acne-prone spots on your skin to help the healing process.
You may use the loose powder to set your makeup after, especially when your skin gets oily with excess sebum.
With the Key Message "Effortless Beauty" Fanbo focuses on producing daily-wear cosmetics that are suitable for ALL women, helping to highlight your natural beauty and letting your inner-self shine through. So grab yourself a Fanbo Skincare Set and get on your Beauty Without A Worry journey NOW!
For more information, visit Fanbo's website or their socials: Instagram, Tiktok. Shop Fanbo at Shopee, Lazada and PG Mall.
More on skincare? Read these: