Women and heels go hand-in-hand, or foot-in-foot. Every woman has at least one pair of heels that she'll use for every occasion. But picture this: you're out for the evening wearing a beautiful pair of brand-new heels. You look and feel your best as you enter the party, exuding confidence. And that's until your feet start to scream at you – we've all been there.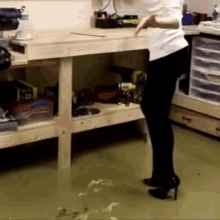 Despite the agony that comes with it, it is almost impossible for women to picture a life without heels. Thanks to high heels, our legs appear incredibly long, we seem tall, and our attire looks way better. Who would ever want to give up heels at this point, right? Well, what if we told you that style and comfort don't always have to be mutually exclusive?
If you're looking for ways to feel comfortable in your heels without giving them up, hang on to your socks, because we've got some tips and tricks for you.
1. Lose some height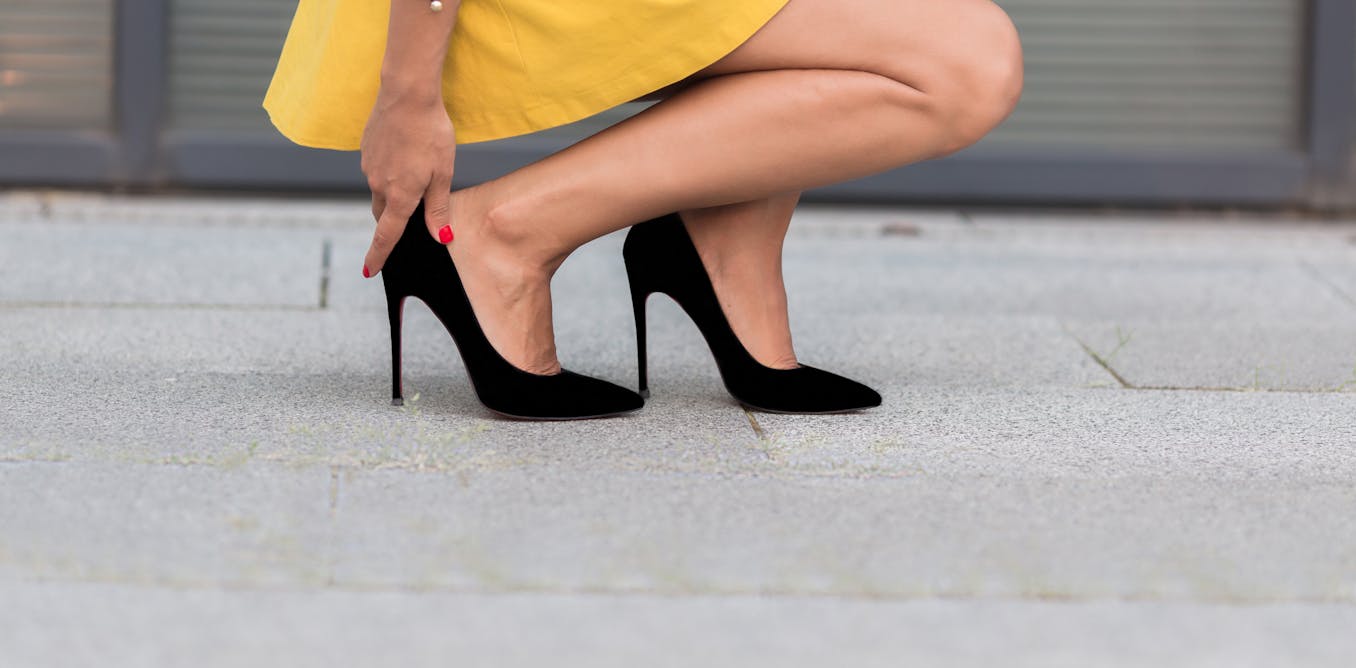 Don't freak out if you fall in love with a pair of heels, but just know that the 5-inch stiletto will wreak havoc on your feet. Depending on the style of shoe, shoe repair shops should be able to reduce the height of your heels by up to an inch to make them more comfortable. But if you want things hassle free, stick to a heel height of no more than 3.5 inches, or broader heels.
2. Pick the right shape
One thing that bras and shoes have in common is that we frequently choose the wrong size! Sounds silly, but if you know that you have large toes that make pointed heels uncomfortable, or if your feet are flat and wearing anything higher than a 3-inch heel hurts, don't put yourself through the pain. Invest on heel designs that you previously discovered to be the most comfortable, because you'll probably continue to reach for them. Also, lower heels are currently in style.
3. Secure heel style
Your shoes won't ever fit comfortably if they feel like they might come off at any moment. Plus, in an effort to hold your feet in position, you can start tensing certain foot muscles, which makes them hurt even more. One thing you can do is to shop for more secure heel designs. If you have narrow feet, or have trouble walking in slip-on heels, try a pair that incorporates an ankle strap for added support.
4. Use moleskin or fabric plaster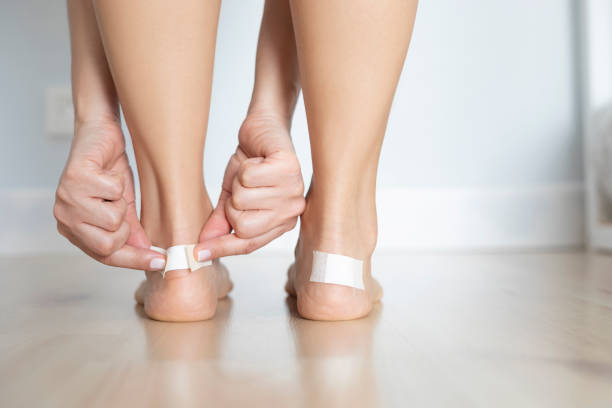 Moleskin can be used for two functions: to line your shoes which prevents friction, and to directly cover any blisters or other potential issue spots. If you're in a hurry and have no time to cut and paste moleskin, you can opt for fabric plasters on areas that are prone to blisters. I've tried fabric plasters, especially for covered heels, and they work just nicely to keep my feet from blisters.
5. Bring anti-blister stick
Here's the ultimate fashion hack: carry an anti-blister stick. If applying plaster is too much trouble for you, consider lubricating any troublesome area with a clear stick. Anti blister sticks are not only good, but also convenient to carry around. They're like lip balm, but only for your feet. Whenever you need to attend to a painful spot, you can always whip out the anti blister stick.
Another – absurd – tip for making high heels more comfortable is to deodorize your feet. Yeap, it definitely works! When applied underneath any bothersome straps or overly tight shoe backs, gel deodorant can stop chaffing. It will also stop your feet from perspiring and from rubbing against your shoes, which will avoid the development of blisters.
6. Wear padded inserts or heel grips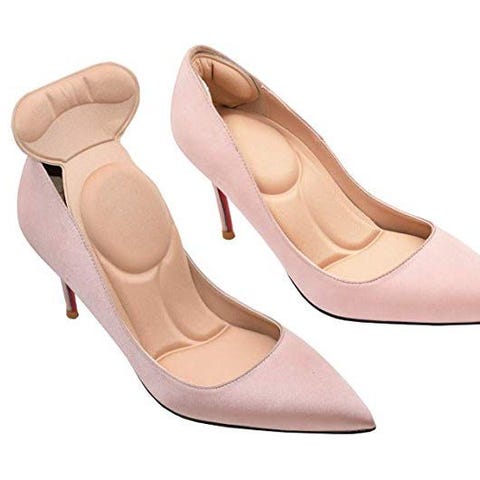 Adding a padded insert to your shoes is the simplest approach to increase the comfort of your heels. Depending on where your feet need the greatest comfort and padding, a wide range of styles, shapes, and sizes are available. These practical shoe additions, which include heel pads, ball of foot cushions, and arch supports, will help eliminate pain in all problem regions, particularly if your shoes are too large. You can also try heel grips. These grips will prevent your feet from slipping around inside your shoes, which is crucial in flat shoes or anything without a strap.
7. Walk properly
Of course, not walking properly in your heels (or any footwear) will most definitely hurt your feet. The best advice we can give you about how to make heels comfy is to walk in them properly. This isn't quite a high heel hack, though. However, the straightforward adage of "putting one foot in front of the other" doesn't exactly work, because heels aren't typically made with comfort in mind. Consequently, learning to walk in heels involves a completely new walking technique! Here are 3 ways:
Walk Heel-Toe: This advice is for you if you tend to stomp rather than step. The correct way to walk in heels is to first put your heel down before moving forward and putting your toes down. It's crucial to keep in mind that walking in high heels differs from walking in flats. You won't lose balance when switching from your heel to any other region of your foot while wearing flats. But in heels, you have to go heel-toe. Or you might stumble!
Small steps: Take slower steps when walking in heels. Why? Because your stride gets shorter when you wear heels. Your ability to maintain balance is better when you take smaller steps. Consequently, there is a lower chance of stumbling and damaging your foot.
Posture: Since wearing heels alters your centre of gravity, you should avoid slouching at all costs. Instead, keep your head high and your shoulders back. Think of it like having a string attached to your spine up to your head. Keep that string straight and you'll be a pro in no time.
Wear you heels in: Wear your heels inside the house by donning a pair of thick socks, and strolling around your house for a few hours before you wear them out. This will help stretch out the areas that pinch your enclosed feet.
More on footwear? Read these:
https://lipstiq.com/accessories/205187/xes-shoes-schools-us-on-how-to-pick-the-perfect-kicks/
https://lipstiq.com/accessories/202520/snatched-shoes-for-folks-with-rekt-backs/