Now that dating apps have become the norm for modern dating, we are exposed to an endless number of potential future partners. Sounds convenient, right? In reality, many people have grown tired of dating apps, due to the overwhelming choices, as well as the higher amount of rejections you'll face. It makes people feel disposable, and 'gamifies' the dating experience. In the end, people just want to feel loved, and less lonely, and I totally get it. As a person who's had some experience in dating in the digital dumpster fire space, I understand how mind-numbingly tiring dating apps can be. I would match with someone, and we would start talking, and then for whatever reason, we would stop. And it's just an endless cycle that many people are stuck in. So, to make your online dating experience a little better, here are some red flags you should spot on dating apps, so you can weed out the bad matches and actually meet someone that's decent.
"Add Me On Snap"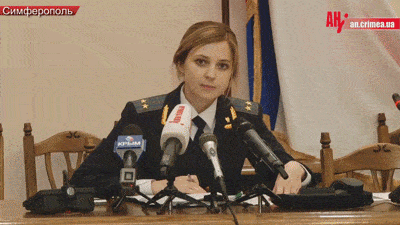 I get it if some people prefer talking on other apps, since the chat function in some dating apps can be really whack. But if their bio says something like "I don't go on here often, add me on snap instead", red flag! Snapchat? Really? In my personal experience, "add me on snap" is basically an invitation for a sext, since they disappear, and the other person would be notified if they were screenshotted. But hey, if you're looking for nude pic exchange, go ahead and swipe right (no shame!).
Questionable Photos
This includes having filters on photos (I once saw someone who was still using the Snapchat dog filter), photos covering their face (usually with their phone, or a face mask), or if they only have 1 photo in their profile. Unfortunately, when you're on a dating app, looks do matter, so it's always a good idea to look for people who have good photos of themselves that clearly show what they look like – cause you wanna know what you're getting yourself into! Trust me, you do NOT wanna be catfished. As for photos where they're in a towel, you pretty much know what they're looking for.
When They Have Unclear Intentions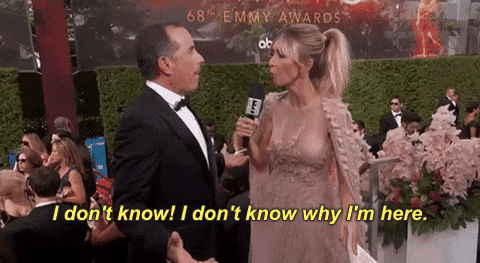 Look, I don't have a problem with people who are looking for a one-night-stand or a hookup buddy on Tinder, you do you, boo! What I do have a problem with is people not stating what they're looking for in their bio. If their bio says something along the lines of "just here to chill" or "not looking for anything serious" this is basically saying that they're just looking for a 'friend', someone they can flirt with, or even friends with benefits. So, if you're there to find your next relationship, look for profiles with clear intentions and avoid the ones that state FWB (friends with benefits), GGG (Good, giving, and game), DTF (down to f*ck), NSA (no strings attached), etc.
No Bio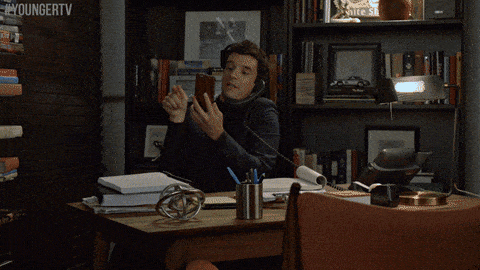 If they can't be bothered to fill in their bio, they're probably not that invested in the first place, and you shouldn't invest too much time in them either. However, there are exceptions. For example, I once saw someone who made an entire Power Point slide on Tinder describing exactly why you should date them – the downside is they didn't have any picture of themselves. Props to them for putting in so much effort and creativity – it might just be enough for someone to swipe right on them without knowing what they look like!
When They Make Everything Sexual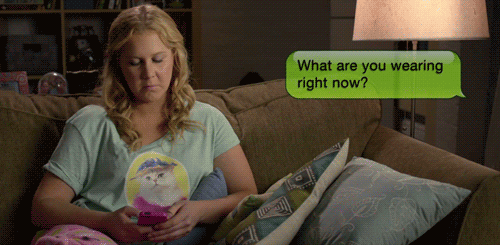 I'm sure most girls have encountered this: You think you're hitting it off with a them, but then they respond with an inappropriately sexual text. You'd be talking about how your life sucks and they'd respond with a "you can suck me". Real smooth, my guy, real smooth. This is a big red sign that they're only interested in you sexually. And don't even get me started on the ones who get offended or angry at you when you stop responding to them!
More on dating apps? Read these:
https://lipstiq.com/lifestyle/love-and-relationship/206741/16-tinder-convos-thatll-make-you-go-wtf/
https://lipstiq.com/weekly-column/186334/i-claudia-dissing-popular-dating-apps-in-malaysia-cause-i-have-a-lot-to-say/