Attention all matcha-lovers! With a brand-new heal-tea-licious menu that makes eating healthy look and feel as cool as a summer breeze, Oh Cha Matcha is making some major waves and bringing those summer vibes home!
Oh Cha Matcha is known as the first boutique matcha café of its kind to offer sugar-free, dairy-free, and guilt-free artisanal matcha-based concoctions which use ceremonial grade matcha directly from the holy land of matcha in Uji, Kyoto, Japan. Now, it is introducing a tea-licious and nutritious food menu based on matcha and green tea, which are rich in antioxidants and promote a variety of health benefits, elevating healthy living to a whole new level of class and elegance.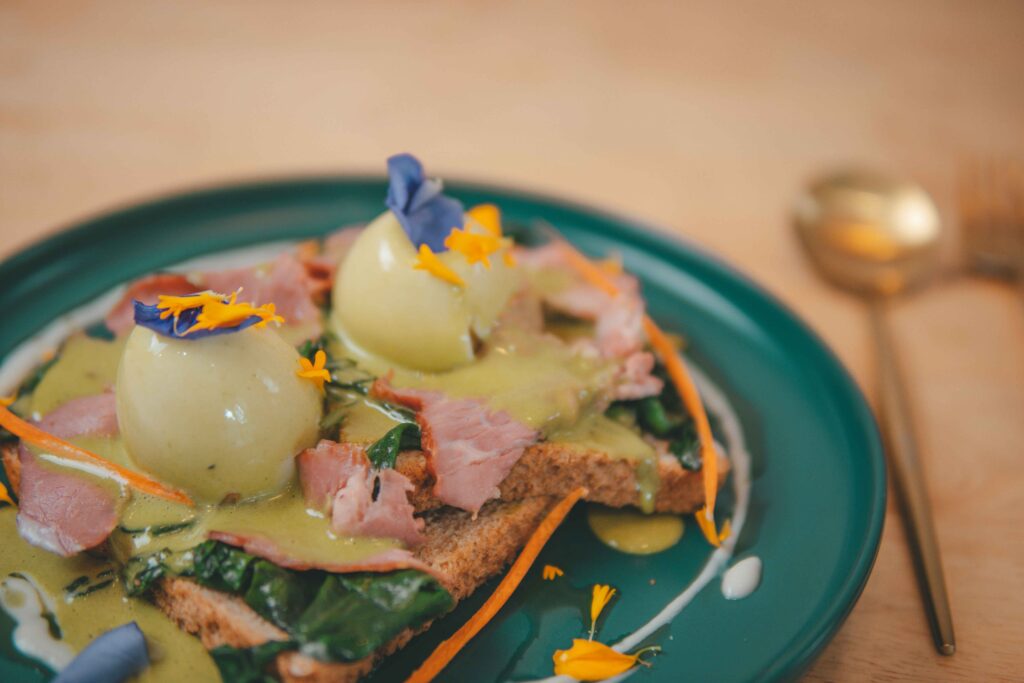 The food menu is playful, colourful, unique, and essentially good health on a plate, just like its beverage menu. The Raw Vegan Zucchini Carrot Pasta with Pesto will delight vegans, while the Eggs Benedict, a filling meal with Beef Bacon, Spinach, Soft-boiled Eggs, Cauliflower Puree with Basil Oil, and Matcha Hollandaise, will appeal to those seeking a keto-friendly option.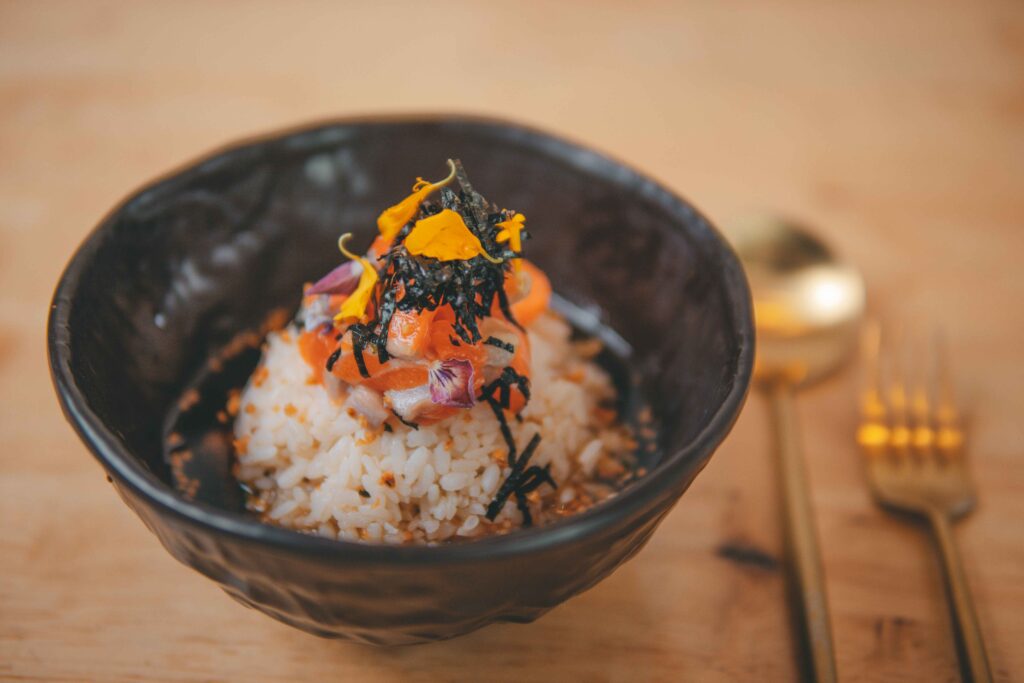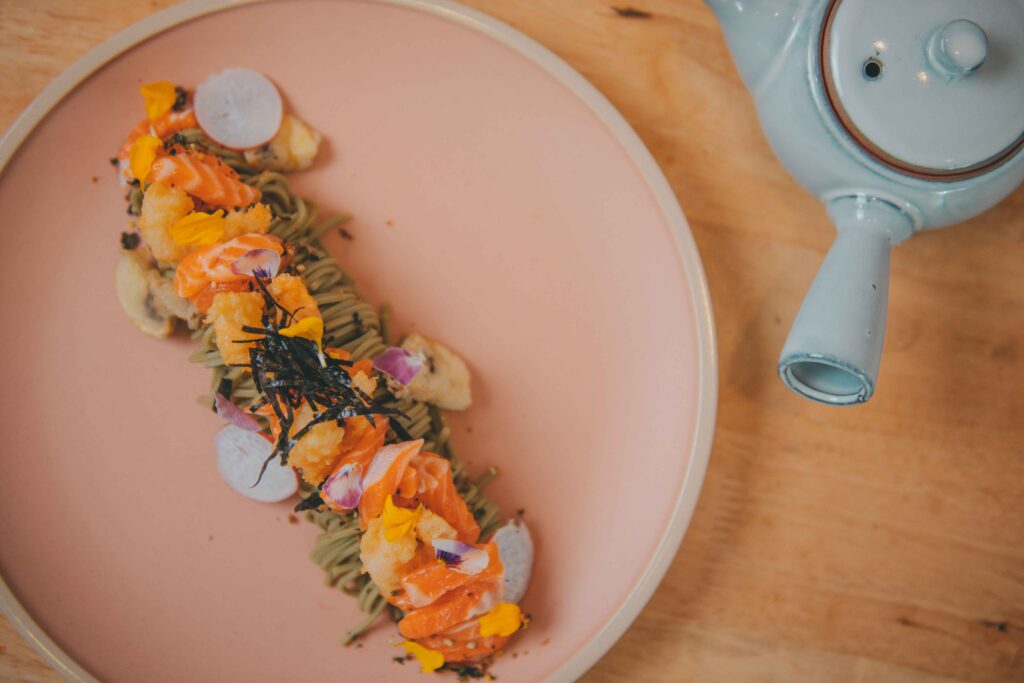 Ochazuke is a unique Japanese food tradition where steamed rice, served with savory ingredients, is partially steeped in green tea – and Oh Cha Matcha is proud to bring a slice of Japanese heaven to its food connoisseurs with the Steamed Japanese Rice with Roasted and Puffed Japanese Brown Rice, Salmon Sashimi & Hot Green Tea Kombu Dashi. Another Japanese option is the Matcha Soba Noodle with Salmon Sashimi, Tempura Shrimp, Mushroom & Kombu Dashi.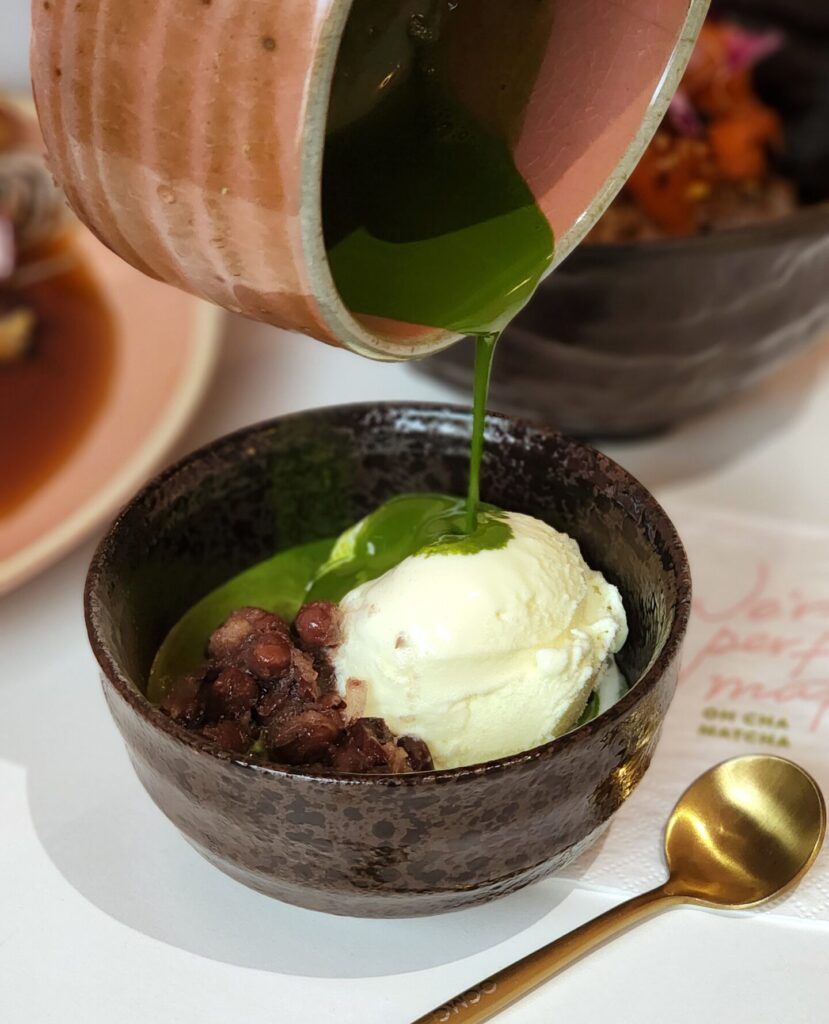 The Keto French Toast with Vanilla Ice Cream, Fresh Berries, & Maple Syrup as well as the Keto Matcha Vanilla Ice Cream, the ideal summer dessert with a light sweetness, are also available for those with a sweet tooth. Matcha Red Bean & Vanilla Ice Cream, a Japanese dessert in its purest form, adds an extra sweet note to a perfectly balanced and healthy meal. Health-conscious breakfast lovers will also enjoy the Matcha Granola Bowl with Greek Yogurt, Mango Puree, & Fresh Berries.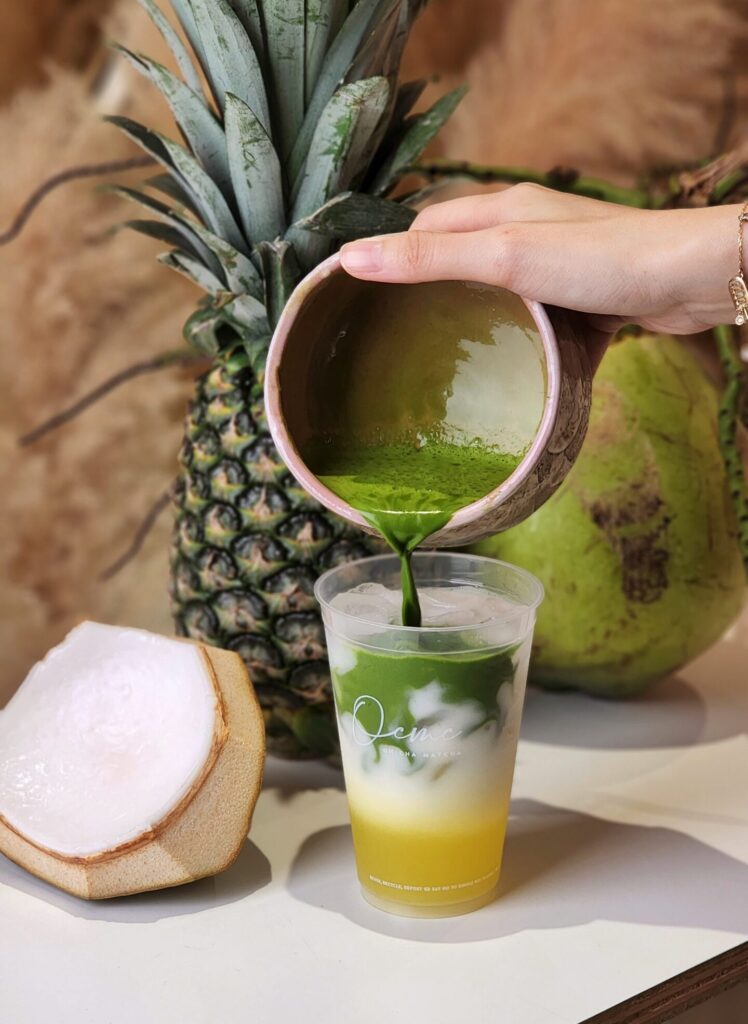 The Summer Time Matcha Pina Colada completes the summertime fiesta by getting you into the tropical spirit and have a splashing good time. This delectable, refreshing beverage is made with matcha, pineapple juice, and coconut milk.
Special 'Shiseido' Menu
Alongside this new menu, Oh Cha Matcha will also have a set menu created especially for Shiseido's 150th anniversary. Each set menu includes an OCMC x Shiseido Beauty Shot, which contains antioxidant and anti-aging ingredients like 5000mg of collagen peptides, rose, lemon, and a hint of stevia. The special menu will be offered from now through August 7th, 2022. Customers who order this set during this period will be eligible to win one of three Shiseido Ultimune Power Infusing Concentrates 50ml, valued at RM450 each!
More on food? Read these: