Now that everything's slowly returning back to normal, many campuses are gradually opening back up, and all the seniors can finally go back and graduate! When it comes to graduation gifts, you wanna get something that's practical and useful to them in their next steps. Here are some ideas for you to consider!
Headphones
No matter if you're graduating from high school or university, it's always important to carry around a set of high-quality headphones, so that you can listen to music and tune out from the world while working on your computer. Besides, with the trend in headphones becoming more of a fashion piece, many people have been incorporating them into their outfits.
Lipstiq's pick: Koss Porta Pro® Wireless Headphones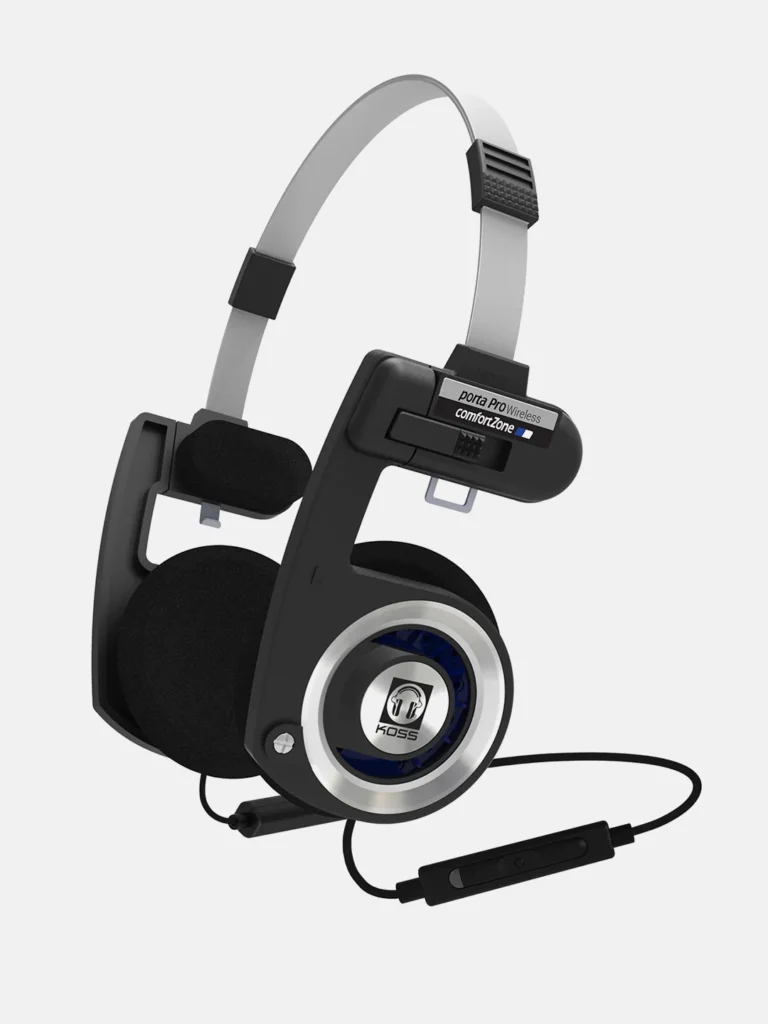 These headphones offer good sound quality, and they're quite affordable! Not to mention their distinct design that will make any outfit of yours stand out. If they seem familiar to you, that's because they've been featured on Emma Chamberlain's IG!
Portable Speakers
If they prefer speakers over headphones, getting them a quality portable speaker will definitely be the perfect graduation gift. It's the perfect addition to their future home, and they can bring it wherever they go!
Lipstiq's pick: Sonos Roam SL & Wireless Charger Set
This speaker is super lightweight, waterproof, drop-resistant, and it has over 10 hours of battery life! It's simple yet sleek design would go with any furniture or any environment, making it the perfect speaker to carry on-the-go!
French Press
Now that they're graduating and entering the workforce, the best gift for them might just be a boost of energy every morning! Give them the luxury of drinking some freshly brewed coffee every morning by gifting them a French Press! It's one of the more affordable gifts, so you don't have to worry about breaking the bank.
Lipstiq's pick: TIMEMORE U Style French Press
This product is easy to carry, lightweight, stainless steel, and anti-scald! It's super easy to use, and thanks to its simple and modern design, it goes with any furniture!
Air Fryer
Air fryers are the be all and end all for anyone who doesn't know how to cook, since it practically does (almost) everything for you! This is the perfect gift for someone who's living alone, because it just makes cooking so much easier. From French fries to steak to eggs, you can cook them up in just 30-mins without using too much oil!
Lipstiq's pick: PHILIPS Air Fryer
This air fryer has a large capacity, multiple functions, and a non-stick pan lining. It's great for beginners or anyone who just can't be bothered to cook!
Portable Blender
This one's perfect for the health-conscious graduates out there! If you're looking to buy something that's both meaningful and helps promote a healthy lifestyle, a portable blender is a way to go! From smoothies to milkshakes, your friend/relative will be able to enjoy a freshly blended cup of fruity goodness to have a great start to their morning.
Lipstiq's pick: HiBlendr Juice Cup Pro
With no wire or power plug needed, this blender is super convenient for anyone who's on the go. Its aesthetically-pleasing bottle also makes the entire process more worthwhile. It can be recharged with a USB Port, and it can blend up to 15 beverages on a single charge!
More on gifts? Read these: